We show you the list of Bible Verses on Obedience. To ask God for His forgiveness and eternal love; so that He leads us on the path of obedience and understanding. Be inspired by these Bible Verses on Obedience so that it is the word and forgiveness of God that keeps your life in peace and harmony.
Knowing God's word through Bible verses will help us not only to know what he expects from us but to understand the way in which we should obey him. Being grateful, humble, and strong will help us in this process of acceptance of his will.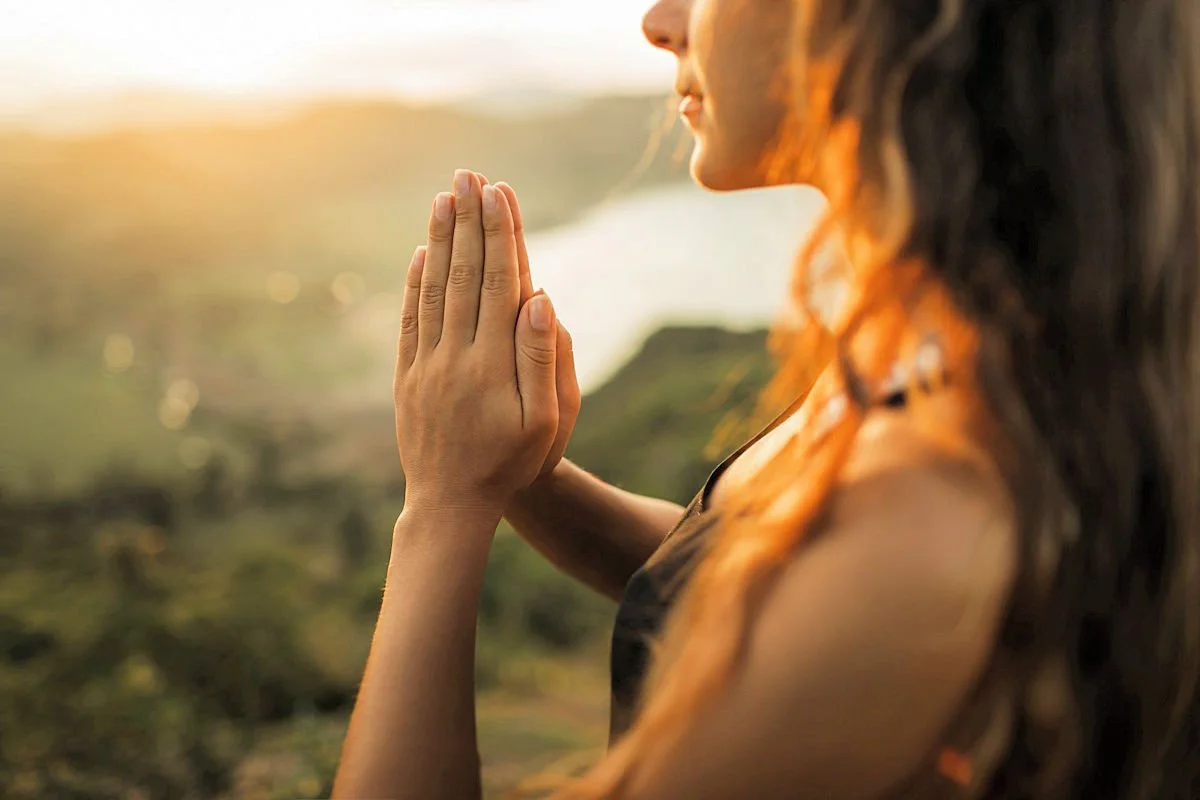 Bible Verses on Obedience. Photo by @breslavtsev. wenty20.
Life on the right path will make us strong, keep us from evil and help us to handle any kind of storm. Rejoice and understand each one of the obedience verses that the Lord wants for you.
Bible Verses on Obedience
John 14:15
If you love me, keep my commandments.
Acts 5:29
But Peter and the apostles answered, "We must obey God rather than men.
1 Peter 1:14
As children of obedience, not conforming yourselves according to your former lusts as in your ignorance.
1 John 5:2-3
By this we know that we love the children of God, when we love God and keep his commandments.

For this is loving God, that we keep his commandments. His commandments are not grievous.
Isaiah 1:19
If you are willing and obedient, you shall eat the good of the land.
Luke 6:46-48
"Why do you call me, 'Lord, Lord,' and don't do the things which I say?

Everyone who comes to me, and hears my words, and does them, I will show you who he is like.

He is like a man building a house, who dug and went deep, and laid a foundation on the rock. When a flood arose, the stream broke against that house, and could not shake it, because it was founded on the rock.
Exodus 23:22
But if you indeed listen to his voice, and do all that I speak, then I will be an enemy to your enemies, and an adversary to your adversaries.
Psalm 119:30-31
I have chosen the way of truth. I have set your ordinances before me.

I cling to your statutes, Yahweh. Don't let me be disappointed.
John 14:31
But that the world may know that I love the Father, and as the Father commanded me, even so I do. Arise, let's go from here.
Luke 11:28
But he said, "On the contrary, blessed are those who hear the word of God, and keep it."
Titus 3:1
Remind them to be in subjection to rulers and to authorities, to be obedient, to be ready for every good work.
Luke 2:51
And he went down with them, and came to Nazareth. He was subject to them, and his mother kept all these sayings in her heart.
Matthew 9:9
As Jesus passed by from there, he saw a man called Matthew sitting at the tax collection office. He said to him, "Follow me." He got up and followed him.
Acts 5:32
We are His witnesses of these things; and so also is the Holy Spirit, whom God has given to those who obey him."
Jeremiah 7:23
But this thing I commanded them, saying, 'Listen to my voice, and I will be your God, and you shall be my people; and walk in all the way that I command you, that it may be well with you.'
Proverbs 16:7
When a man's ways please Yahweh, he makes even his enemies to be at peace with him.
Psalm 119:112
I have set my heart to perform your statutes forever, even to the end.
Luke 12:38
They will be blessed if he comes in the second or third watch, and finds them so.
Romans 12:11
Not lagging in diligence; fervent in spirit; serving the Lord.
Proverbs 10:8
The wise in heart accept commandments, but a chattering fool will fall.
Deuteronomy 11:1
Therefore you shall love Yahweh your God, and keep his instructions, his statutes, his ordinances, and his commandments, always.
Romans 1:5
Through whom we received grace and apostleship, for obedience of faith among all the nations, for his name's sake.
1 Corinthians 15:58
Therefore, my beloved brothers, be steadfast, immovable, always abounding in the Lord's work, because you know that your labor is not in vain in the Lord.
Romans 6:16-17
Don't you know that when you present yourselves as servants and obey someone, you are the servants of whomever you obey; whether of sin to death, or of obedience to righteousness?

But thanks be to God, that, whereas you were bondservants of sin, you became obedient from the heart to that form of teaching to which you were delivered.
1 John 3:21-22
Beloved, if our hearts don't condemn us, we have boldness toward God; and whatever we ask, we receive from him, because we keep his commandments and do the things that are pleasing in his sight.
Joshua 5:6
For the children of Israel walked forty years in the wilderness, until all the nation, even the men of war who came out of Egypt, were consumed, because they didn't listen to Yahweh's voice. Yahweh swore to them that he wouldn't let them see the land which Yahweh swore to their fathers that he would give us, a land flowing with milk and honey.
Romans 12:1-2
Therefore I urge you, brothers, by the mercies of God, to present your bodies a living sacrifice, holy, acceptable to God, which is your spiritual service.

Don't be conformed to this world, but be transformed by the renewing of your mind, so that you may prove what is the good, well-pleasing, and perfect will of God.
John 3:16-17
For God so loved the world, that he gave his one and only Son, that whoever believes in him should not perish, but have eternal life.

For God didn't send his Son into the world to judge the world, but that the world should be saved through him.
Deuteronomy 4:39-40
Know therefore today, and take it to heart, that Yahweh himself is God in heaven above and on the earth beneath. There is no one else.

You shall keep his statutes, and his commandments, which I command you today, that it may go well with you, and with your children after you, and that you may prolong your days in the land, which Yahweh your God gives you, forever.
Luke 10:27
He answered, "You shall love the Lord your God with all your heart, with all your soul, with all your strength, and with all your mind; and your neighbor as yourself."
Psalm 103:18
To those who keep his covenant, to those who remember to obey his precepts.
Luke 1:6
They were both righteous before God, walking blamelessly in all the commandments and ordinances of the Lord.
Malachi 2:2
If you will not listen, and if you will not take it to heart, to give glory to my name," says Yahweh of Armies, "then I will send the curse on you, and I will curse your blessings. Indeed, I have cursed them already, because you do not take it to heart.
Romans 2:6-8
Who "will pay back to everyone according to their works:" to those who by perseverance in well-doing seek for glory, honor, and incorruptibility, eternal life; but to those who are self-seeking, and don't obey the truth, but obey unrighteousness, will be wrath and indignation.
Ecclesiastes 12:13
This is the end of the matter. All has been heard. Fear God, and keep his commandments; for this is the whole duty of man.
Bible Verses Obedience is Better than Sacrifice
Psalm 119:129
PEY Your testimonies are wonderful, therefore my soul keeps them.
John 8:51
Most certainly, I tell you, if a person keeps my word, he will never see death."
Philippians 2:8
And being found in human form, he humbled himself, becoming obedient to the point of death, yes, the death of the cross.
Deuteronomy 28:1
It shall happen, if you shall listen diligently to Yahweh your God's voice, to observe to do all his commandments which I command you today, that Yahweh your God will set you high above all the nations of the earth.
James 1:22-25
But be doers of the word, and not only hearers, deluding your own selves.

For if anyone is a hearer of the word and not a doer, he is like a man looking at his natural face in a mirror; for he sees himself, and goes away, and immediately forgets what kind of man he was.

But he who looks into the perfect law of freedom, and continues, not being a hearer who forgets, but a doer of the work, this man will be blessed in what he does.
Romans 13:1
Let every soul be in subjection to the higher authorities, for there is no authority except from God, and those who exist are ordained by God.
1 Kings 2:3
And keep the instruction of Yahweh your God, to walk in his ways, to keep his statutes, his commandments, his ordinances, and his testimonies, according to that which is written in the law of Moses, that you may prosper in all that you do, and wherever you turn yourself.
John 15:14-16
You are my friends, if you do whatever I command you.

No longer do I call you servants, for the servant doesn't know what his lord does. But I have called you friends, for everything that I heard from my Father, I have made known to you.

You didn't choose me, but I chose you, and appointed you, that you should go and bear fruit, and that your fruit should remain; that whatever you will ask of the Father in my name, he may give it to you.
Psalm 143:10
Teach me to do your will, for you are my God. Your Spirit is good. Lead me in the land of uprightness.
Proverbs 11:2
When pride comes, then comes shame, but with humility comes wisdom.
John 8:31-32
Jesus therefore said to those Jews who had believed him, "If you remain in my word, then you are truly my disciples.

You will know the truth, and the truth will make you free."
Luke 8:15
Those in the good ground, these are those who with an honest and good heart, having heard the word, hold it tightly, and produce fruit with perseverance.
Romans 5:19
For as through the one man's disobedience many were made sinners, even so through the obedience of the one, many will be made righteous.
Matthew 7:21
Not everyone who says to me, 'Lord, Lord,' will enter into the Kingdom of Heaven; but he who does the will of my Father who is in heaven.
Deuteronomy 6:18
You shall do that which is right and good in Yahweh's sight; that it may be well with you, and that you may go in and possess the good land which Yahweh swore to your fathers.
Exodus 19:5
Now therefore, if you will indeed obey my voice, and keep my covenant, then you shall be my own possession from among all peoples; for all the earth is mine.
2 John 1:6-9
This is love, that we should walk according to his commandments. This is the commandment, even as you heard from the beginning, that you should walk in it.

For many deceivers have gone out into the world, those who don't confess that Jesus Christ came in the flesh. This is the deceiver and the Antichrist.

Watch yourselves, that we don't lose the things which we have accomplished, but that we receive a full reward.

Whoever transgresses and doesn't remain in the teaching of Christ, doesn't have God. He who remains in the teaching, the same has both the Father and the Son.
Psalm 112:1
Praise Yah!Blessed is the man who fears Yahweh, who delights greatly in his commandments.
Ephesians 2:10
For we are his workmanship, created in Christ Jesus for good works, which God prepared before that we would walk in them.
John 5:30
I can of myself do nothing. As I hear, I judge, and my judgment is righteous; because I don't seek my own will, but the will of my Father who sent me.
Psalm 119:2
Blessed are those who keep his statutes, who seek him with their whole heart.
Romans 8:14
For as many as are led by the Spirit of God, these are children of God.
Psalm 119:100-102
I understand more than the aged, because I have kept your precepts.

I have kept my feet from every evil way, that I might observe your word.

I have not turned away from your ordinances, for you have taught me.
Galatians 6:2
Bear one another's burdens, and so fulfill the law of Christ.
John 13:17
If you know these things, blessed are you if you do them.
Psalm 119:44
So I will obey your law continually, forever and ever.
Ephesians 6:1-3
Children, obey your parents in the Lord, for this is right.

"Honor your father and mother," which is the first commandment with a promise: "that it may be well with you, and you may live long on the earth."
Psalm 119:59-60
I considered my ways, and turned my steps to your statutes.

I will hurry, and not delay, to obey your commandments.
John 14:6
Jesus said to him, "I am the way, the truth, and the life. No one comes to the Father, except through me.
Joshua 22:2
And said to them, "You have kept all that Moses the servant of Yahweh commanded you, and have listened to my voice in all that I commanded you.
Hebrews 13:17
Obey your leaders and submit to them, for they watch on behalf of your souls, as those who will give account, that they may do this with joy, and not with groaning, for that would be unprofitable for you.
Acts 2:38
Peter said to them, "Repent, and be baptized, every one of you, in the name of Jesus Christ for the forgiveness of sins, and you will receive the gift of the Holy Spirit.
Revelation 14:12
Here is the perseverance of the saints, those who keep the commandments of God, and the faith of Jesus."
Matthew 25:20-23
He who received the five talents came and brought another five talents, saying, 'Lord, you delivered to me five talents. Behold, I have gained another five talents in addition to them.'

"His lord said to him, 'Well done, good and faithful servant. You have been faithful over a few things, I will set you over many things. Enter into the joy of your lord.'

"He also who got the two talents came and said, 'Lord, you delivered to me two talents. Behold, I have gained another two talents in addition to them.'

"His lord said to him, 'Well done, good and faithful servant. You have been faithful over a few things, I will set you over many things. Enter into the joy of your lord.'
Hebrews 5:8-9
Though he was a Son, yet learned obedience by the things which he suffered.

Having been made perfect, he became to all of those who obey him the author of eternal salvation.
Bible Verses on Obedience for Parents and Children
Psalm 103:20
Praise Yahweh, you angels of his, who are mighty in strength, who fulfill his word, obeying the voice of his word.
Deuteronomy 5:33
You shall walk in all the way which Yahweh your God has commanded you, that you may live, and that it may be well with you, and that you may prolong your days in the land which you shall possess.
James 4:7
Be subject therefore to God. Resist the devil, and he will flee from you.
1 John 2:17
The world is passing away with its lusts, but he who does God's will remains forever.
2 Chronicles 31:21
In every work that he began in the service of God's house, in the law, and in the commandments, to seek his God, he did it with all his heart, and prospered.
1 Samuel 15:22-23
Samuel said, "Has Yahweh as great delight in burnt offerings and sacrifices, as in obeying Yahweh's voice? Behold, to obey is better than sacrifice, and to listen than the fat of rams.

For rebellion is as the sin of witchcraft, and stubbornness is as idolatry and teraphim. Because you have rejected Yahweh's word, he has also rejected you from being king."
1 John 3:24
He who keeps his commandments remains in him, and he in him. By this we know that he remains in us, by the Spirit which he gave us.
Psalm 128:1
A Song of Ascents. Blessed is everyone who fears Yahweh, who walks in his ways.
Philippians 2:11-12
And that every tongue should confess that Jesus Christ is Lord, to the glory of God the Father.

So then, my beloved, even as you have always obeyed, not only in my presence, but now much more in my absence, work out your own salvation with fear and trembling.
2 Kings 18:6
For he joined with Yahweh. He didn't depart from following him, but kept his commandments, which Yahweh commanded Moses.
Luke 6:27-28
"But I tell you who hear: love your enemies, do good to those who hate you, bless those who curse you, and pray for those who mistreat you.
Matthew 19:17
He said to him, "Why do you call me good? No one is good but one, that is, God. But if you want to enter into life, keep the commandments."
Proverbs 19:16
He who keeps the commandment keeps his soul, but he who is contemptuous in his ways shall die.
Romans 8:28
We know that all things work together for good for those who love God, to those who are called according to his purpose.
2 Corinthians 10:5
Throwing down imaginations and every high thing that is exalted against the knowledge of God, and bringing every thought into captivity to the obedience of Christ.
Ezra 7:10
For Ezra had set his heart to seek Yahweh's law, and to do it, and to teach statutes and ordinances in Israel.
Luke 9:23
He said to all, "If anyone desires to come after me, let him deny himself, take up his cross, and follow me.
Exodus 20:12
"Honor your father and your mother, that your days may be long in the land which Yahweh your God gives you.
Joshua 1:8
This book of the law shall not depart from your mouth, but you shall meditate on it day and night, that you may observe to do according to all that is written in it; for then you shall make your way prosperous, and then you shall have good success.
Genesis 49:10
The scepter will not depart from Judah, nor the ruler's staff from between his feet, until he comes to whom it belongs. To him will the obedience of the peoples be.
Proverbs 10:17
He is in the way of life who heeds correction, but he who forsakes reproof leads others astray.
James 2:17
Even so faith, if it has no works, is dead in itself.
Deuteronomy 11:26-28
Behold, I set before you today a blessing and a curse: the blessing, if you listen to the commandments of Yahweh your God, which I command you today; and the curse, if you do not listen to the commandments of Yahweh your God, but turn away out of the way which I command you today, to go after other gods, which you have not known.
Matthew 6:24
"No one can serve two masters, for either he will hate the one and love the other; or else he will be devoted to one and despise the other. You can't serve both God and Mammon.
Colossians 3:22
Servants, obey in all things those who are your masters according to the flesh, not just when they are looking, as men pleasers, but in singleness of heart, fearing God.
John 15:9-10
Even as the Father has loved me, I also have loved you. Remain in my love.

If you keep my commandments, you will remain in my love; even as I have kept my Father's commandments, and remain in his love.
James 2:24-26
You see then that by works, a man is justified, and not only by faith.

In the same way, wasn't Rahab the prostitute also justified by works, in that she received the messengers, and sent them out another way?

For as the body apart from the spirit is dead, even so faith apart from works is dead.
Psalm 111:10
The fear of Yahweh is the beginning of wisdom. All those who do his work have a good understanding. His praise endures forever!
Joshua 22:5
Only take diligent heed to do the commandment and the law which Moses the servant of Yahweh commanded you, to love Yahweh your God, to walk in all his ways, to keep his commandments, to hold fast to him, and to serve him with all your heart and with all your soul."
Romans 7:12
Therefore the law indeed is holy, and the commandment holy, and righteous, and good.
Psalm 99:7
He spoke to them in the pillar of cloud. They kept his testimonies, the statute that he gave them.
Proverbs 6:20
My son, keep your father's commandment, and don't forsake your mother's teaching.
John 14:21-23
One who has my commandments, and keeps them, that person is one who loves me. One who loves me will be loved by my Father, and I will love him, and will reveal myself to him."

Judas (not Iscariot) said to him, "Lord, what has happened that you are about to reveal yourself to us, and not to the world?"

Jesus answered him, "If a man loves me, he will keep my word. My Father will love him, and we will come to him, and make our home with him.
What did you think of these Bible Verses on Obedience? Remember that God asks you for courage, humility, and above all, understanding to choose the right path. He knows what is best for each of His children, and His timing is perfect. Do you have any other Bible Verses on Obedience to God to contribute to the community? Leave your message in the comments.