We show you the list with Bible Verses about Love, so you can understand the message God has given us about it, inspire you or reflect on the statement of love in the Bible.
God is love, according to the Bible, which makes it the ideal basis for understanding what love is and how we should be in solidarity with others. Our culture has changed the essence of true love, but God's Word remains a firm and proper foundation of wisdom, as the Bible Verses about Love demonstrate.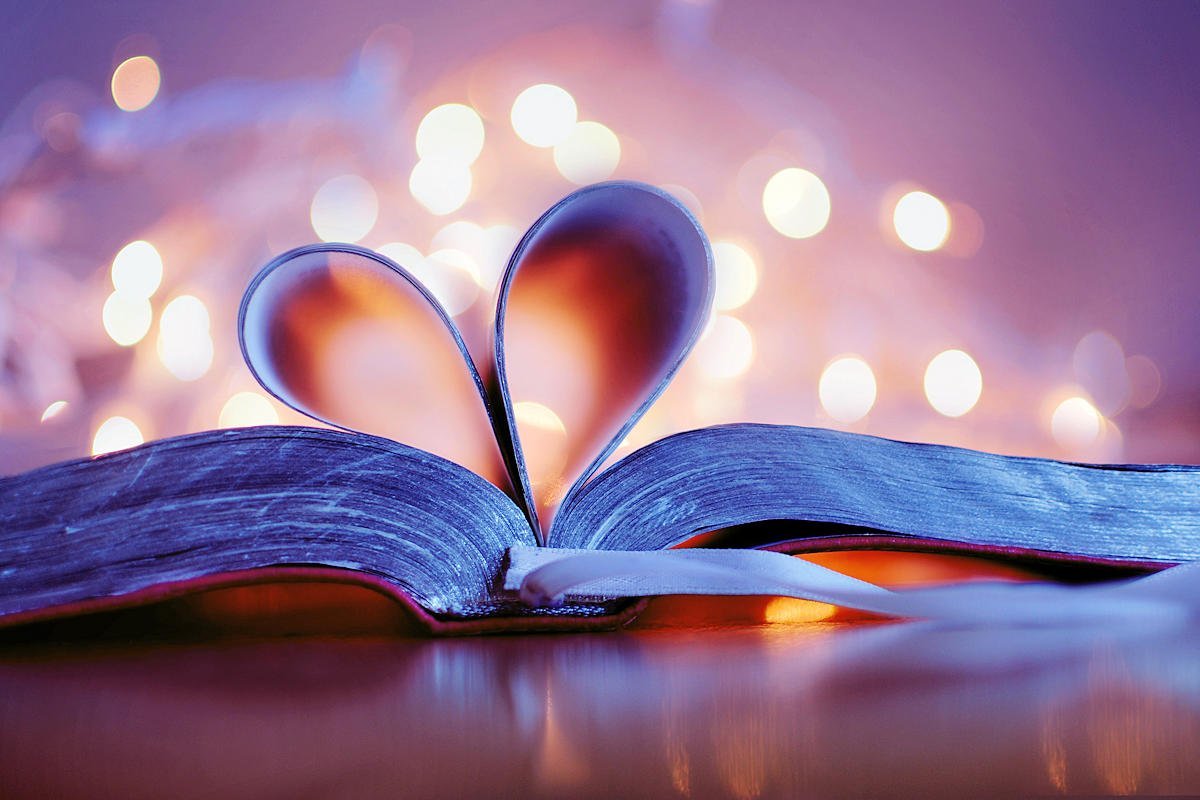 Bible Verses about Love. Photo by brittneyborowski. Twenty20
Read and meditate on this list of biblical scriptures about love, and see how your heart and mind change from pursuing an authentic passion. These Bible love verses about devotion should remind you of God's love for you and what it means to love others truly.
Bible Verses about Love
Galatians 2:20
I have been crucified with Christ, and it is no longer I that live, but Christ lives in me. That life which I now live in the flesh, I live by faith in the Son of God, who loved me, and gave himself up for me.
1 Corinthians 13:2
If I have the gift of prophecy, and know all mysteries and all knowledge; and if I have all faith, so as to remove mountains, but don't have love, I am nothing.
Psalm 32:10
Many sorrows come to the wicked, but loving kindness shall surround him who trusts in Yahweh.
Galatians 5:22
But the fruit of the Spirit is love, joy, peace, patience, kindness, goodness, faith.
Proverbs 21:21
He who follows after righteousness and kindness finds life, righteousness, and honor.
Joel 2:13
Tear your heart, and not your garments, and turn to Yahweh, your God; for he is gracious and merciful, slow to anger, and abundant in loving kindness, and relents from sending calamity.
Psalm 86:5
For you, Lord, are good, and ready to forgive; abundant in loving kindness to all those who call on you.
1 John 3:16
By this we know love, because he laid down his life for us. And we ought to lay down our lives for the brothers.
1 Corinthians 10:24
Let no one seek his own, but each one his neighbor's good.
Zephaniah 3:17
Yahweh, your God, is among you, a mighty one who will save. He will rejoice over you with joy. He will calm you in his love. He will rejoice over you with singing.
Matthew 10:37
He who loves father or mother more than me is not worthy of me; and he who loves son or daughter more than me isn't worthy of me.
1 John 4:9
By this God's love was revealed in us, that God has sent his one and only Son into the world that we might live through him.
2 Peter 1:5-7
Yes, and for this very cause adding on your part all diligence, in your faith supply moral excellence; and in moral excellence, knowledge; and in knowledge, self-control; and in self-control perseverance; and in perseverance godliness; and in godliness brotherly affection; and in brotherly affection, love.
Colossians 3:14
Above all these things, walk in love, which is the bond of perfection.
Leviticus 19:17
"'You shall not hate your brother in your heart. You shall surely rebuke your neighbor, and not bear sin because of him.
Love Bible Verses
Luke 10:27
He answered, "You shall love the Lord your God with all your heart, with all your soul, with all your strength, and with all your mind; and your neighbor as yourself."
John 15:12
"This is my commandment, that you love one another, even as I have loved you.
1 John 3:11
For this is the message which you heard from the beginning, that we should love one another.
1 John 3:1
See how great a love the Father has given to us, that we should be called children of God! For this cause the world doesn't know us, because it didn't know him.
James 2:8
However, if you fulfill the royal law, according to the Scripture, "You shall love your neighbor as yourself," you do well.
1 Corinthians 13:1
If I speak with the languages of men and of angels, but don't have love, I have become sounding brass, or a clanging cymbal.
Leviticus 19:18
"'You shall not take vengeance, nor bear any grudge against the children of your people; but you shall love your neighbor as yourself. I am Yahweh.
psalm 86:15
But you, Lord, are a merciful and gracious God, slow to anger, and abundant in loving kindness and truth.
Proverbs 10:12
Hatred stirs up strife, but love covers all wrongs.
Psalm 30:5-6
For his anger is but for a moment. His favor is for a lifetime. Weeping may stay for the night, but joy comes in the morning.

As for me, I said in my prosperity, "I shall never be moved."
Proverbs 17:9
He who covers an offense promotes love; but he who repeats a matter separates best friends.
Genesis 29:20
Jacob served seven years for Rachel. They seemed to him but a few days, for the love he had for her.
Biblical Love Quotes
Isaiah 43:4
Since you have been precious and honored in my sight, and I have loved you; therefore I will give people in your place, and nations instead of your life.
Ephesians 3:17
that Christ may dwell in your hearts through faith; to the end that you, being rooted and grounded in love.
Romans 5:5
and hope doesn't disappoint us, because God's love has been poured out into our hearts through the Holy Spirit who was given to us.
1 Thessalonians 3:12
and the Lord make you to increase and abound in love one toward another, and toward all men, even as we also do toward you.
1 Corinthians 13:13
But now faith, hope, and love remain—these three. The greatest of these is love.
Mark 12:30
you shall love the Lord your God with all your heart, and with all your soul, and with all your mind, and with all your strength.' This is the first commandment.
Ephesians 4:2
with all lowliness and humility, with patience, bearing with one another in love.
Psalm 143:8
Cause me to hear your loving kindness in the morning, for I trust in you. Cause me to know the way in which I should walk, for I lift up my soul to you.
Psalm 63:4
So I will bless you while I live. I will lift up my hands in your name.
Psalm 115:1
Not to us, Yahweh, not to us, but to your name give glory, for your loving kindness, and for your truth's sake.
John 15:10
If you keep my commandments, you will remain in my love; even as I have kept my Father's commandments, and remain in his love.
1 Corinthians 16:14
Let all that you do be done in love.
1 Corinthians 13:8
Love never fails. But where there are prophecies, they will be done away with. Where there are various languages, they will cease. Where there is knowledge, it will be done away with.
Psalm 103:13
Like a father has compassion on his children, so Yahweh has compassion on those who fear him.
Ephesians 4:32
And be kind to one another, tender hearted, forgiving each other, just as God also in Christ forgave you.
Proverbs 18:22
Whoever finds a wife finds a good thing, and obtains favor of Yahweh.
Psalm 103:4-5
Who redeems your life from destruction; who crowns you with loving kindness and tender mercies; who satisfies your desire with good things, so that your youth is renewed like the eagle's.
1 John 4:16
We know and have believed the love which God has for us. God is love, and he who remains in love remains in God, and God remains in him.
Bible Verses on Love in Marriage
Romans 8:28
We know that all things work together for good for those who love God, to those who are called according to his purpose.
Galatians 5:14
For the whole law is fulfilled in one word, in this: "You shall love your neighbor as yourself."
Philippians 2:2
Make my joy full, by being like-minded, having the same love, being of one accord, of one mind.
1 John 4:7
Beloved, let's love one another, for love is of God; and everyone who loves has been born of God, and knows God.
Ephesians 3:19
and to know Christ's love which surpasses knowledge, that you may be filled with all the fullness of God.
Ephesians 5:25
Husbands, love your wives, even as Christ also loved the assembly, and gave himself up for it.
Matthew 19:19
'Honor your father and your mother.' And, 'You shall love your neighbor as yourself.'"
John 13:34
A new commandment I give to you, that you love one another. Just as I have loved you, you also love one another.
Ephesians 5:28
Even so husbands also ought to love their own wives as their own bodies. He who loves his own wife loves himself.
Verses about Love of Neighbor
1 Peter 1:22
Seeing you have purified your souls in your obedience to the truth through the Spirit in sincere brotherly affection, love one another from the heart fervently.
Psalm 18:1-3
For the Chief Musician. By David the servant of Yahweh, who spoke to Yahweh the words of this song in the day that Yahweh delivered him from the hand of all his enemies, and from the hand of Saul. He said, I love you, Yahweh, my strength.

Yahweh is my rock, my fortress, and my deliverer; my God, my rock, in whom I take refuge; my shield, and the horn of my salvation, my high tower.

I call on Yahweh, who is worthy to be praised; and I am saved from my enemies.
1 John 4:8
He who doesn't love doesn't know God, for God is love.
John 14:21
One who has my commandments, and keeps them, that person is one who loves me. One who loves me will be loved by my Father, and I will love him, and will reveal myself to him."
Romans 13:10
Love doesn't harm a neighbor. Love therefore is the fulfillment of the law.
1 John 4:21
This commandment we have from him, that he who loves God should also love his brother.
Psalm 40:11
Don't withhold your tender mercies from me, Yahweh. Let your loving kindness and your truth continually preserve me.
1 Timothy 6:11
But you, man of God, flee these things, and follow after righteousness, godliness, faith, love, perseverance, and gentleness.
Couple Love Verses
Romans 8:38-39
For I am persuaded that neither death, nor life, nor angels, nor principalities, nor things present, nor things to come, nor powers, nor height, nor depth, nor any other created thing, will be able to separate us from God's love, which is in Christ Jesus our Lord.
2 Corinthians 13:11
Finally, brothers, rejoice. Be perfected, be comforted, be of the same mind, live in peace, and the God of love and peace will be with you.
1 Timothy 4:12
Let no man despise your youth; but be an example to those who believe, in word, in your way of life, in love, in spirit, in faith, and in purity.
John 15:13
Greater love has no one than this, that someone lay down his life for his friends.
Colossians 2:2
that their hearts may be comforted, they being knit together in love, and gaining all riches of the full assurance of understanding, that they may know the mystery of God, both of the Father and of Christ.
1 John 3:18
My little children, let's not love in word only, or with the tongue only, but in deed and truth.
John 15:9-11
Even as the Father has loved me, I also have loved you. Remain in my love. If you keep my commandments, you will remain in my love; even as I have kept my Father's commandments, and remain in his love.

I have spoken these things to you, that my joy may remain in you, and that your joy may be made full.
John 15:12-15
This is my commandment, that you love one another, even as I have loved you.

Greater love has no one than this, that someone lay down his life for his friends.

You are my friends, if you do whatever I command you.

No longer do I call you servants, for the servant doesn't know what his lord does. But I have called you friends, for everything that I heard from my Father, I have made known to you.
John 15:16-17
You didn't choose me, but I chose you, and appointed you, that you should go and bear fruit, and that your fruit should remain; that whatever you will ask of the Father in my name, he may give it to you.

I command these things to you, that you may love one another.
God's Love Verses
Matthew 22:39
A second likewise is this, 'You shall love your neighbor as yourself.'
Lamentations 3:22-23
lt is because of Yahweh's loving kindnesses that we are not consumed, because his compassion doesn't fail.

They are new every morning. Great is your faithfulness.
1 John 4:19
We love him, because he first loved us.
Matthew 5:46-48
For if you love those who love you, what reward do you have? Don't even the tax collectors do the same? If you only greet your friends, what more do you do than others? Don't even the tax collectors do the same? Therefore you shall be perfect, just as your Father in heaven is perfect.
2 Thessalonians 1:3
We are bound to always give thanks to God for you, brothers, even as it is appropriate, because your faith grows exceedingly, and the love of each and every one of you towards one another abounds.
Matthew 6:24
"No one can serve two masters, for either he will hate the one and love the other; or else he will be devoted to one and despise the other. You can't serve both God and Mammon.
Ephesians 5:33
Nevertheless each of you must also love his own wife even as himself; and let the wife see that she respects her husband.
1 Corinthians 13:4-7
Love is patient and is kind; love doesn't envy. Love doesn't brag, is not proud, doesn't behave itself inappropriately, doesn't seek its own way, is not provoked, takes no account of evil; doesn't rejoice in unrighteousness, but rejoices with the truth; bears all things, believes all things, hopes all things, endures all things.
1 Corinthians 13:3
If I give away all my goods to feed the poor, and if I give my body to be burned, but don't have love, it profits me nothing.
1 Corinthians 2:9
But as it is written, "Things which an eye didn't see, and an ear didn't hear, which didn't enter into the heart of man, these God has prepared for those who love him."
Psalm 94:17-18
Unless Yahweh had been my help, my soul would have soon lived in silence.

When I said, "My foot is slipping!" Your loving kindness, Yahweh, held me up.
Hebrews 13:1-2
Let brotherly love continue.

Don't forget to show hospitality to strangers, for in doing so, some have entertained angels without knowing it.
Christian Love Verses
Song of Solomon 1:2
Let him kiss me with the kisses of his mouth; for your love is better than wine.
Psalm 103:8
Yahweh is merciful and gracious, slow to anger, and abundant in loving kindness.
Song of Solomon 8:6
Set me as a seal on your heart, as a seal on your arm; for love is strong as death.

Jealousy is as cruel as Sheol.

Its flashes are flashes of fire, a very flame of Yahweh.
Proverbs 17:17
A friend loves at all times; and a brother is born for adversity.
Galatians 5:13
For you, brothers, were called for freedom. Only don't use your freedom for gain to the flesh, but through love be servants to one another.
1 John 3:17
But whoever has the world's goods, and sees his brother in need, and closes his heart of compassion against him, how does God's love remain in him?
Proverbs 8:17
I love those who love me. Those who seek me diligently will find me.
Romans 12:9
Let love be without hypocrisy. Abhor that which is evil. Cling to that which is good.
Luke 6:35
But love your enemies, and do good, and lend, expecting nothing back; and your reward will be great, and you will be children of the Most High; for he is kind toward the unthankful and evil.
Deuteronomy 7:9
Know therefore that Yahweh your God himself is God, the faithful God, who keeps covenant and loving kindness with them who love him and keep his commandments to a thousand generations.
Luke 6:31-32
As you would like people to do to you, do exactly so to them.

If you love those who love you, what credit is that to you? For even sinners love those who love them.
Verses about Loving God
1 John 4:11
Beloved, if God loved us in this way, we also ought to love one another.
Jude 1:20-21
But you, beloved, keep building up yourselves on your most holy faith, praying in the Holy Spirit.

Keep yourselves in God's love, looking for the mercy of our Lord Jesus Christ to eternal life.
Song of Solomon 4:10
How beautiful is your love, my sister, my bride!

How much better is your love than wine, the fragrance of your perfumes than all kinds of spices!
2 Corinthians 5:14-15
For the love of Christ constrains us; because we judge thus, that one died for all, therefore all died.

He died for all, that those who live should no longer live to themselves, but to him who for their sakes died and rose again.
Romans 12:10
In love of the brothers be tenderly affectionate to one another; in honor preferring one another;
2 Timothy 1:7
For God didn't give us a spirit of fear, but of power, love, and self-control.
Proverbs 3:11-12
My son, don't despise Yahweh's discipline, neither be weary of his reproof: for whom Yahweh loves, he reproves; even as a father reproves the son in whom he delights.
Ephesians 4:2-3
With all lowliness and humility, with patience, bearing with one another in love; being eager to keep the unity of the Spirit in the bond of peace.
John 17:26
I made known to them your name, and will make it known; that the love with which you loved me may be in them, and I in them."
Ephesians 2:4-5
But God, being rich in mercy, for his great love with which he loved us, even when we were dead through our trespasses, made us alive together with Christ (by grace you have been saved).
1 John 4:17
In this love has been made perfect among us, that we may have boldness in the day of judgment, because as he is, even so are we in this world.
Matthew 5:43-44
You have heard that it was said, You shall love your neighbor and hate your enemy.

But I tell you, love your enemies, bless those who curse you, do good to those who hate you, and pray for those who mistreat you and persecute you.
Psalm 42:8
Yahweh will command his loving kindness in the daytime. In the night his song shall be with me: a prayer to the God of my life.
1 Peter 3:10-11
For, "He who would love life, and see good days, let him keep his tongue from evil, and his lips from speaking deceit.

Let him turn away from evil, and do good. Let him seek peace, and pursue it.
Isaiah 54:10
For the mountains may depart, and the hills be removed; but my loving kindness will not depart from you, and my covenant of peace will not be removed," says Yahweh who has mercy on you.
1 John 4:20
If a man says, "I love God," and hates his brother, he is a liar; for he who doesn't love his brother whom he has seen, how can he love God whom he has not seen?
1 Peter 4:8
And above all things be earnest in your love among yourselves, for love covers a multitude of sins.
Proverbs 15:17
Better is a dinner of herbs, where love is, than a fattened calf with hatred.
1 John 4:12
No one has seen God at any time. If we love one another, God remains in us, and his love has been perfected in us.
Song of Solomon 8:7
Many waters can't quench love, neither can floods drown it.

If a man would give all the wealth of his house for love, he would be utterly scorned.
Romans 8:35
Who shall separate us from the love of Christ? Could oppression, or anguish, or persecution, or famine, or nakedness, or peril, or sword?
Romans 8:37
No, in all these things, we are more than conquerors through him who loved us.
1 John 4:18
There is no fear in love; but perfect love casts out fear, because fear has punishment. He who fears is not made perfect in love.
John 14:23
Jesus answered him, "If a man loves me, he will keep my word. My Father will love him, and we will come to him, and make our home with him.
Jeremiah 31:3
Yahweh appeared of old to me, saying, "Yes, I have loved you with an everlasting love. Therefore I have drawn you with loving kindness.
Romans 13:8
Owe no one anything, except to love one another; for he who loves his neighbor has fulfilled the law.
John 13:35
By this everyone will know that you are my disciples, if you have love for one another."
Mark 12:31
The second is like this, 'You shall love your neighbor as yourself.' There is no other commandment greater than these."
John 14:15
If you love me, keep my commandments.
Revelation 3:19
As many as I love, I reprove and chasten. Be zealous therefore, and repent.
Proverbs 5:19
A loving doe and a graceful deer— let her breasts satisfy you at all times. Be captivated always with her love.
Psalm 116:1-2
I love Yahweh, because he listens to my voice, and my cries for mercy.

Because he has turned his ear to me, therefore I will call on him as long as I live.
Galatians 5:6
For in Christ Jesus neither circumcision amounts to anything, nor uncircumcision, but faith working through love.
Ephesians 5:2
Walk in love, even as Christ also loved you, and gave himself up for us, an offering and a sacrifice to God for a sweet-smelling fragrance.
Song of Solomon 2:16
My beloved is mine, and I am his. He browses among the lilies.
Matthew 22:37
Jesus said to him, "'You shall love the Lord your God with all your heart, with all your soul, and with all your mind.'
Psalm 33:5
He loves righteousness and justice. The earth is full of the loving kindness of Yahweh.
Proverbs 3:3-4
Don't let kindness and truth forsake you. Bind them around your neck. Write them on the tablet of your heart.

So you will find favor, and good understanding in the sight of God and man.
Jude 1:1-2
Jude, a servant of Jesus Christ, and brother of James, to those who are called, sanctified by God the Father, and kept for Jesus Christ:

Mercy to you and peace and love be multiplied.
1 John 4:10
In this is love, not that we loved God, but that he loved us, and sent his Son as the atoning sacrifice for our sins.
Romans 5:8
But God commends his own love toward us, in that while we were yet sinners, Christ died for us.
Romans 13:9
For the commandments, "You shall not commit adultery," "You shall not murder," "You shall not steal," "You shall not covet," and whatever other commandments there are, are all summed up in this saying, namely, "You shall love your neighbor as yourself."
Ephesians 4:15
But speaking truth in love, we may grow up in all things into him, who is the head, Christ;
2 Thessalonians 3:5
May the Lord direct your hearts into God's love, and into the perseverance of Christ.
Deuteronomy 6:4-5
Hear, Israel: Yahweh is our God. Yahweh is one.

You shall love Yahweh your God with all your heart, with all your soul, and with all your might.
Psalm 44:3
For they didn't get the land in possession by their own sword, neither did their own arm save them; but your right hand, and your arm, and the light of your face, because you were favorable to them.
1 John 2:15
Don't love the world or the things that are in the world. If anyone loves the world, the Father's love isn't in him.
You may be interested:
Bible Verses about Love of God
What did you think of this selection of Bible Verses about Love? What inspired you? Plese leave us your opinion or reflection in the comments.