We show you the list of Verses about Meekness in the Bible, and you can be humble and heed God's call. We are inspired by these Verses about Meekness in the Bible so that we praise and honor God.
Meekness refers to being meek, gentle, and humble to the word of God. We are often presented with situations in which we do not know how to act without offending God.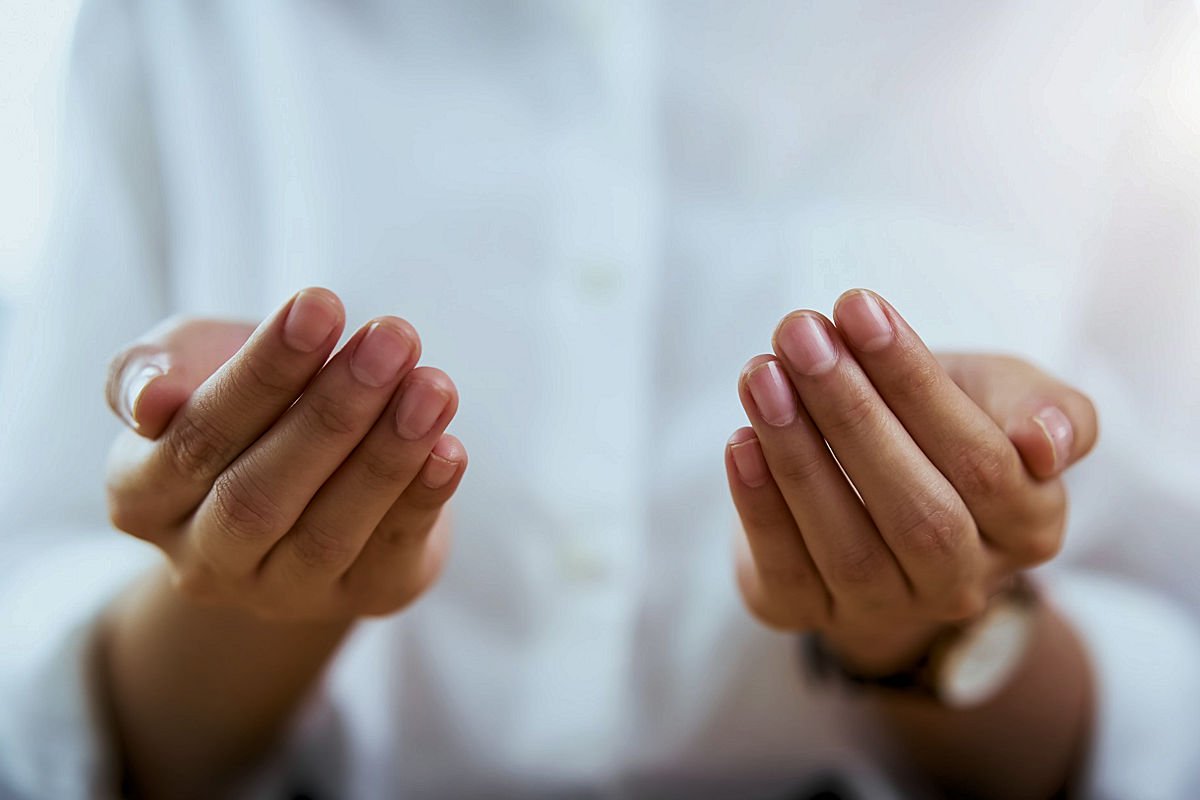 Verses about Meekness in the Bible. Photo by @sitthiphong. Twenty20.
That is why we show you these verses that will help you understand what God expects from us as obedient children, to think with a cool head before acting and not make mistakes that have been avoided. Verses will help you control anger and angry feelings that do not lead us to anything good or pleasant for your father.
Verses about Meekness in the Bible
Matthew 5:5
Blessed are the gentle, for they shall inherit the earth.
Titus 3:2
To speak evil of no one, not to be contentious, to be gentle, showing all humility toward all men.
Psalm 37:11
But the humble shall inherit the land, and shall delight themselves in the abundance of peace.
Psalm 25:9
He will guide the humble in justice. He will teach the humble his way.
Matthew 11:29
Take my yoke upon you, and learn from me, for I am gentle and humble in heart; and you will find rest for your souls.
James 3:13
Who is wise and understanding among you? Let him show by his good conduct that his deeds are done in gentleness of wisdom.
Numbers 12:3
Now the man Moses was very humble, more than all the men who were on the surface of the earth.
1 Peter 3:4
But in the hidden person of the heart, in the incorruptible adornment of a gentle and quiet spirit, which is in the sight of God very precious.
1 Peter 3:15
But sanctify the Lord God in your hearts; and always be ready to give an answer to everyone who asks you a reason concerning the hope that is in you, with humility and fear.
Galatians 5:22
But the fruit of the Spirit is love, joy, peace, patience, kindness, goodness, faith.
Psalm 76:9
When God arose to judgment, to save all the afflicted ones of the earth. Selah.
Ecclesiastes 10:4
If the spirit of the ruler rises up against you, don't leave your place; for gentleness lays great offenses to rest.
Matthew 23:11
But he who is greatest among you will be your servant.
1 Peter 3:11
Let him turn away from evil, and do good. Let him seek peace, and pursue it.
1 Corinthians 6:9-11
Or don't you know that the unrighteous will not inherit God's Kingdom? Don't be deceived. Neither the sexually immoral, nor idolaters, nor adulterers, nor male prostitutes, nor homosexuals, nor thieves, nor covetous, nor drunkards, nor slanderers, nor extortionists, will inherit God's Kingdom.

Such were some of you, but you were washed. But you were sanctified. But you were justified in the name of the Lord Jesus, and in the Spirit of our God.
Matthew 5:9
Blessed are the peacemakers, for they shall be called children of God.
1 Corinthians 13:4
Love is patient and is kind; love doesn't envy. Love doesn't brag, is not proud.
1 Thessalonians 2:7
But we were gentle among you, like a nursing mother cherishes her own children.
James 1:19
So, then, my beloved brothers, let every man be swift to hear, slow to speak, and slow to anger.
Colossians 3:13
Bearing with one another, and forgiving each other, if any man has a complaint against any; even as Christ forgave you, so you also do.
Verses about Meekness and Humility
Psalm 149:4
For Yahweh takes pleasure in his people. He crowns the humble with salvation.
Philippians 2:8
And being found in human form, he humbled himself, becoming obedient to the point of death, yes, the death of the cross.
Proverbs 15:18
A wrathful man stirs up contention, but one who is slow to anger appeases strife.
Psalm 45:4
In your majesty ride on victoriously on behalf of truth, humility, and righteousness. Let your right hand display awesome deeds.
Proverbs 16:32
One who is slow to anger is better than the mighty; one who rules his spirit, than he who takes a city.
Hebrews 10:36
For you need endurance so that, having done the will of God, you may receive the promise.
1 Peter 3:8
Finally, be all like-minded, compassionate, loving as brothers, tender hearted, courteous.
Ecclesiastes 7:8
Better is the end of a thing than its beginning. The patient in spirit is better than the proud in spirit.
2 Timothy 2:25
In gentleness correcting those who oppose him: perhaps God may give them repentance leading to a full knowledge of the truth.
James 3:17
But the wisdom that is from above is first pure, then peaceful, gentle, reasonable, full of mercy and good fruits, without partiality, and without hypocrisy.
John 8:29
He who sent me is with me. The Father hasn't left me alone, for I always do the things that are pleasing to him."
Romans 12:14
Bless those who persecute you; bless, and don't curse.
Psalm 34:5-6
They looked to him, and were radiant. Their faces shall never be covered with shame.

This poor man cried, and Yahweh heard him, and saved him out of all his troubles.
Matthew 27:13-14
Then Pilate said to him, "Don't you hear how many things they testify against you?"

He gave him no answer, not even one word, so that the governor marveled greatly.
2 Peter 3:18
But grow in the grace and knowledge of our Lord and Savior Jesus Christ. To him be the glory both now and forever. Amen.
Philippians 2:5
Have this in your mind, which was also in Christ Jesus.
Galatians 6:1
Brothers, even if a man is caught in some fault, you who are spiritual must restore such a one in a spirit of gentleness; looking to yourself so that you also aren't tempted.
Matthew 12:19-20
He will not strive, nor shout; neither will anyone hear his voice in the streets.

He won't break a bruised reed. He won't quench a smoking flax, until he leads justice to victory.
2 Timothy 2:24
The Lord's servant must not quarrel, but be gentle towards all, able to teach, patient.
Isaiah 29:19
The humble also will increase their joy in Yahweh, and the poor among men will rejoice in the Holy One of Israel.
Verses to be Docile and to have Meekness
1 Peter 2:20-21
For what glory is it if, when you sin, you patiently endure beating? But if, when you do well, you patiently endure suffering, this is commendable with God.

For to this you were called, because Christ also suffered for us, leaving you an example, that you should follow his steps.
Zephaniah 3:11-12
In that day you will not be disappointed for all your doings, in which you have transgressed against me; for then I will take away out from among you your proudly exulting ones, and you will no more be arrogant in my holy mountain.

But I will leave among you an afflicted and poor people, and they will take refuge in Yahweh's name.
Isaiah 42:1-4
"Behold, my servant, whom I uphold; my chosen, in whom my soul delights— I have put my Spirit on him. He will bring justice to the nations.

He will not shout, nor raise his voice, nor cause it to be heard in the street.

He won't break a bruised reed. He won't quench a dimly burning wick. He will faithfully bring justice.

He will not fail nor be discouraged, until he has set justice in the earth, and the islands will wait for his law."
2 Corinthians 13:11
Finally, brothers, rejoice. Be perfected, be comforted, be of the same mind, live in peace, and the God of love and peace will be with you.
Matthew 16:24
Then Jesus said to his disciples, "If anyone desires to come after me, let him deny himself, and take up his cross, and follow me.
Psalm 120:5-7
Woe is me, that I live in Meshech, that I dwell among the tents of Kedar!

My soul has had her dwelling too long with him who hates peace.

I am for peace, but when I speak, they are for war.
2 Thessalonians 3:5
May the Lord direct your hearts into God's love, and into the perseverance of Christ.
Colossians 3:12
Put on therefore, as God's chosen ones, holy and beloved, a heart of compassion, kindness, lowliness, humility, and perseverance.
Isaiah 66:2
For my hand has made all these things, and so all these things came to be," says Yahweh: "but I will look to this man, even to he who is poor and of a contrite spirit, and who trembles at my word.
James 4:6-10
But he gives more grace. Therefore it says, "God resists the proud, but gives grace to the humble."

Be subject therefore to God. Resist the devil, and he will flee from you.

Draw near to God, and he will draw near to you. Cleanse your hands, you sinners; and purify your hearts, you double-minded.

Lament, mourn, and weep. Let your laughter be turned to mourning, and your joy to gloom.

Humble yourselves in the sight of the Lord, and he will exalt you.
1 Samuel 10:27
But certain worthless fellows said, "How could this man save us?" They despised him, and brought him no present. But he held his peace.
Proverbs 25:15
By patience a ruler is persuaded. A soft tongue breaks the bone.
Lamentations 3:28-30
Let him sit alone and keep silence, because he has laid it on him.

Let him put his mouth in the dust, if it is so that there may be hope.

Let him give his cheek to him who strikes him. Let him be filled full of reproach.
2 Thessalonians 1:4
So that we ourselves boast about you in the assemblies of God for your perseverance and faith in all your persecutions and in the afflictions which you endure.
Romans 12:3
For I say, through the grace that was given me, to every man who is among you, not to think of himself more highly than he ought to think; but to think reasonably, as God has apportioned to each person a measure of faith.
Proverbs 17:1
Better is a dry morsel with quietness, than a house full of feasting with strife.
Psalm 147:6
Yahweh upholds the humble. He brings the wicked down to the ground.
2 Samuel 22:28
You will save the afflicted people, But your eyes are on the arrogant, that you may bring them down.
Ephesians 4:2-3
With all lowliness and humility, with patience, bearing with one another in love; being eager to keep the unity of the Spirit in the bond of peace.
1 Thessalonians 5:15
See that no one returns evil for evil to anyone, but always follow after that which is good, for one another, and for all.
What did you think of these Verses about Meekness in the Bible? Being humble and docile to God's word will earn us His love and trust in us. Do you have other Bible verses on Meekness to contribute to the community? Leave your message in the comments.