We show you the list of Verses on Patience in the Bible. Ask God to fill us with his love and give us the wisdom to overcome any storm. Be inspired by these verses on Patience so that it is the word and mercy of God that keeps your life in peace and harmony.
We live in a world in which we do not stop; work, family, friends, everything requires time, physical and mental effort, and sometimes it is hard for us to stop when we should. We want to be good Christians, but it is difficult. At that moment, we must take a break and take refuge in the holy word of God, the verses of Patience will help us to channel the things that we have in our mind day by day. Also, this will give us the certainty that God has a fair time for each one of us; we just have to wait on his name.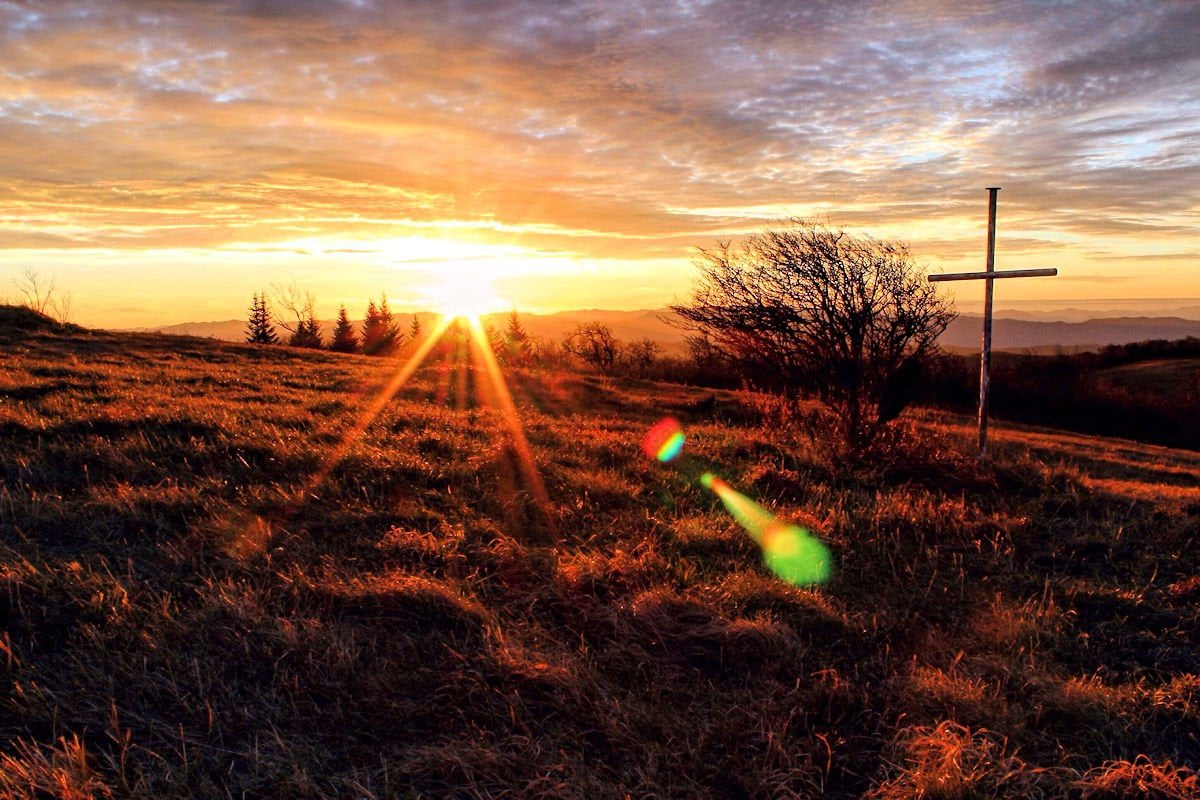 Verses on Patience in the Bible. Photo by @sixfootthreee. Twenty20.
Verses on Patience in the Bible
Galatians 6:9
Let's not be weary in doing good, for we will reap in due season, if we don't give up.
Hebrews 6:12
That you won't be sluggish, but imitators of those who through faith and perseverance inherited the promises.
Matthew 10:22
You will be hated by all men for my name's sake, but he who endures to the end will be saved.
Revelation 3:11
I am coming quickly! Hold firmly that which you have, so that no one takes your crown.
James 5:7
Be patient therefore, brothers, until the coming of the Lord. Behold, the farmer waits for the precious fruit of the earth, being patient over it, until it receives the early and late rain.
1 Corinthians 13:5
Doesn't behave itself inappropriately, doesn't seek its own way, is not provoked, takes no account of evil.
John 13:7
Jesus answered him, "You don't know what I am doing now, but you will understand later."
Lamentations 3:26-27
It is good that a man should hope and quietly wait for the salvation of Yahweh.

It is good for a man that he bear the yoke in his youth.
Proverbs 25:15
By patience a ruler is persuaded. A soft tongue breaks the bone.
Psalm 86:1
A Prayer by David. Hear, Yahweh, and answer me, for I am poor and needy.
Jeremiah 29:11
For I know the thoughts that I think toward you," says Yahweh, "thoughts of peace, and not of evil, to give you hope and a future.
1 Timothy 1:16
However, for this cause I obtained mercy, that in me first, Jesus Christ might display all his patience, for an example of those who were going to believe in him for eternal life.
2 Thessalonians 3:5
May the Lord direct your hearts into God's love, and into the perseverance of Christ.
1 Corinthians 13:4
Love is patient and is kind; love doesn't envy. Love doesn't brag, is not proud.
Psalm 37:7-9
Rest in Yahweh, and wait patiently for him. Don't fret because of him who prospers in his way, because of the man who makes wicked plots happen.

Cease from anger, and forsake wrath. Don't fret, it leads only to evildoing.

For evildoers shall be cut off, but those who wait for Yahweh shall inherit the land.
Exodus 14:14
Yahweh will fight for you, and you shall be still."
Romans 2:4
Or do you despise the riches of his goodness, forbearance, and patience, not knowing that the goodness of God leads you to repentance?
Matthew 24:42
Watch therefore, for you don't know in what hour your Lord comes.
Galatians 5:22-23
But the fruit of the Spirit is love, joy, peace, patience, kindness, goodness, faith, gentleness, and self-control. Against such things there is no law.
Revelation 3:10
Because you kept my command to endure, I also will keep you from the hour of testing, which is to come on the whole world, to test those who dwell on the earth.
James 1:20
For the anger of man doesn't produce the righteousness of God.
2 Timothy 2:24
The Lord's servant must not quarrel, but be gentle towards all, able to teach, patient.
James 1:19
So, then, my beloved brothers, let every man be swift to hear, slow to speak, and slow to anger.
2 Timothy 2:12
If we endure, we will also reign with him. If we deny him, he also will deny us.
2 Timothy 4:2
Preach the word; be urgent in season and out of season; reprove, rebuke, and exhort, with all patience and teaching.
Verses to Have Patience
James 1:2
Count it all joy, my brothers, when you fall into various temptations.
James 5:8
You also be patient. Establish your hearts, for the coming of the Lord is at hand.
Romans 15:5
Now the God of perseverance and of encouragement grant you to be of the same mind with one another according to Christ Jesus.
Romans 12:13
Contributing to the needs of the saints; given to hospitality.
2 Chronicles 15:7
But you be strong, and don't let your hands be slack; for your work will be rewarded."
Hebrews 12:1
Therefore let's also, seeing we are surrounded by so great a cloud of witnesses, lay aside every weight and the sin which so easily entangles us, and let's run with perseverance the race that is set before us.
Romans 8:25
But if we hope for that which we don't see, we wait for it with patience.
Psalm 103:8
Yahweh is merciful and gracious, slow to anger, and abundant in loving kindness.
Psalm 30:13
to the end that my heart may sing praise to you, and not be silent.

Yahweh my God, I will give thanks to you forever!
Psalm 30:5
For his anger is but for a moment. His favor is for a lifetime. Weeping may stay for the night, but joy comes in the morning.
Proverbs 3:5
Trust in Yahweh with all your heart, and don't lean on your own understanding.
Luke 8:15
Those in the good ground, these are those who with an honest and good heart, having heard the word, hold it tightly, and produce fruit with perseverance.
Ephesians 4:2
With all lowliness and humility, with patience, bearing with one another in love;
Isaiah 40:31
But those who wait for Yahweh will renew their strength. They will mount up with wings like eagles. They will run, and not be weary. They will walk, and not faint.
Luke 21:19
"By your endurance you will win your lives.
Proverbs 16:32
One who is slow to anger is better than the mighty; one who rules his spirit, than he who takes a city.
Ecclesiastes 7:9
Don't be hasty in your spirit to be angry, for anger rests in the bosom of fools.
2 Samuel 5:4
David was thirty years old when he began to reign, and he reigned forty years.
Philippians 4:6
In nothing be anxious, but in everything, by prayer and petition with thanksgiving, let your requests be made known to God.
Colossians 3:13
Bearing with one another, and forgiving each other, if any man has a complaint against any; even as Christ forgave you, so you also do.
Hebrews 6:15
Thus, having patiently endured, he obtained the promise.
Proverbs 14:29
He who is slow to anger has great understanding, but he who has a quick temper displays folly.
Isaiah 30:18
Therefore Yahweh will wait, that he may be gracious to you; and therefore he will be exalted, that he may have mercy on you, for Yahweh is a God of justice. Blessed are all those who wait for him.
Romans 15:1
Now we who are strong ought to bear the weaknesses of the weak, and not to please ourselves.
Psalm 27:14
Wait for Yahweh. Be strong, and let your heart take courage. Yes, wait for Yahweh.
Verses for Patience and Harmony with the Family
Proverbs 10:28
The prospect of the righteous is joy, but the hope of the wicked will perish.
Psalm 40:1
For the Chief Musician. A Psalm by David. I waited patiently for Yahweh. He turned to me, and heard my cry.
James 1:3-4
Knowing that the testing of your faith produces endurance.

Let endurance have its perfect work, that you may be perfect and complete, lacking in nothing.
Colossians 1:10
That you may walk worthily of the Lord, to please him in all respects, bearing fruit in every good work, and increasing in the knowledge of God.
Romans 3:25
Whom God sent to be an atoning sacrifice, through faith in his blood, for a demonstration of his righteousness through the passing over of prior sins, in God's forbearance.
Psalm 5:3
Yahweh, in the morning you shall hear my voice. In the morning I will lay my requests before you, and will watch expectantly.
2 Peter 3:11-15
Therefore since all these things will be destroyed like this, what kind of people ought you to be in holy living and godliness, looking for and earnestly desiring the coming of the day of God, which will cause the burning heavens to be dissolved, and the elements will melt with fervent heat?

But, according to his promise, we look for new heavens and a new earth, in which righteousness dwells.

Therefore, beloved, seeing that you look for these things, be diligent to be found in peace, without defect and blameless in his sight.

Regard the patience of our Lord as salvation; even as our beloved brother Paul also, according to the wisdom given to him, wrote to you.
Proverbs 3:6
In all your ways acknowledge him, and he will make your paths straight.
Romans 5:3-5
Not only this, but we also rejoice in our sufferings, knowing that suffering produces perseverance; and perseverance, proven character; and proven character, hope: and hope doesn't disappoint us, because God's love has been poured out into our hearts through the Holy Spirit who was given to us.
1 Thessalonians 5:14
We exhort you, brothers, admonish the disorderly, encourage the faint-hearted, support the weak, be patient toward all.
Matthew 24:13
But he who endures to the end, the same will be saved.
Colossians 3:12
Put on therefore, as God's chosen ones, holy and beloved, a heart of compassion, kindness, lowliness, humility, and perseverance.
James 5:11
Behold, we call them blessed who endured. You have heard of the perseverance of Job, and have seen the Lord in the outcome, and how the Lord is full of compassion and mercy.
Jeremiah 17:7
"Blessed is the man who trusts in Yahweh, and whose confidence is in Yahweh.
Colossians 1:11
Strengthened with all power, according to the might of his glory, for all endurance and perseverance with joy.
Lamentations 3:25
Yahweh is good to those who wait for him, to the soul who seeks him.
Psalm 44:3
For they didn't get the land in possession by their own sword, neither did their own arm save them; but your right hand, and your arm, and the light of your face, because you were favorable to them.
2 Corinthians 11:19
For you bear with the foolish gladly, being wise.
Hebrews 11:1
Now faith is assurance of things hoped for, proof of things not seen.
Joel 2:13
Tear your heart, and not your garments, and turn to Yahweh, your God; for he is gracious and merciful, slow to anger, and abundant in loving kindness, and relents from sending calamity.
Hebrews 10:36
For you need endurance so that, having done the will of God, you may receive the promise.
Ecclesiastes 7:8
Better is the end of a thing than its beginning. The patient in spirit is better than the proud in spirit.
Romans 8:23-24
Not only so, but ourselves also, who have the first fruits of the Spirit, even we ourselves groan within ourselves, waiting for adoption, the redemption of our body.

For we were saved in hope, but hope that is seen is not hope. For who hopes for that which he sees?
Proverbs 15:18
A wrathful man stirs up contention, but one who is slow to anger appeases strife.
2 Peter 3:8-9
But don't forget this one thing, beloved, that one day is with the Lord as a thousand years, and a thousand years as one day.

The Lord is not slow concerning his promise, as some count slowness; but is patient with us, not wishing that any should perish, but that all should come to repentance.
What did you think of these Verses on Patience in the Bible? Remember that God asks you to be patient, courageous, and above all, humble. He knows what is best for each of His children, and His timing is perfect. Do you have any other Bible verses on Patience that you would like to contribute to the community? Leave your message in the comments.