We show you the list of Bible Verses about Repentance. We know that God is a God of forgiveness, of love; that is why we must pray for his protection and forgiveness to find peace in our souls. Be inspired by these messages of Repentance towards God.
What does the Bible say about repentance? Repentance is the consequence of "turning away from evil and toward good." The concept of turning to God or away from evil is the most significant in the Christian religion. Apostasy occurs when a person turns away from God. Ezekiel mentions three times God's call to the people of Israel: "Confession! Turn away from your gods and abstain from all your abhorrent practices." "Confession! Abstain from all your transgressions", "Return! Abstain from your evil ways." This type of appeal was typical of the prophets.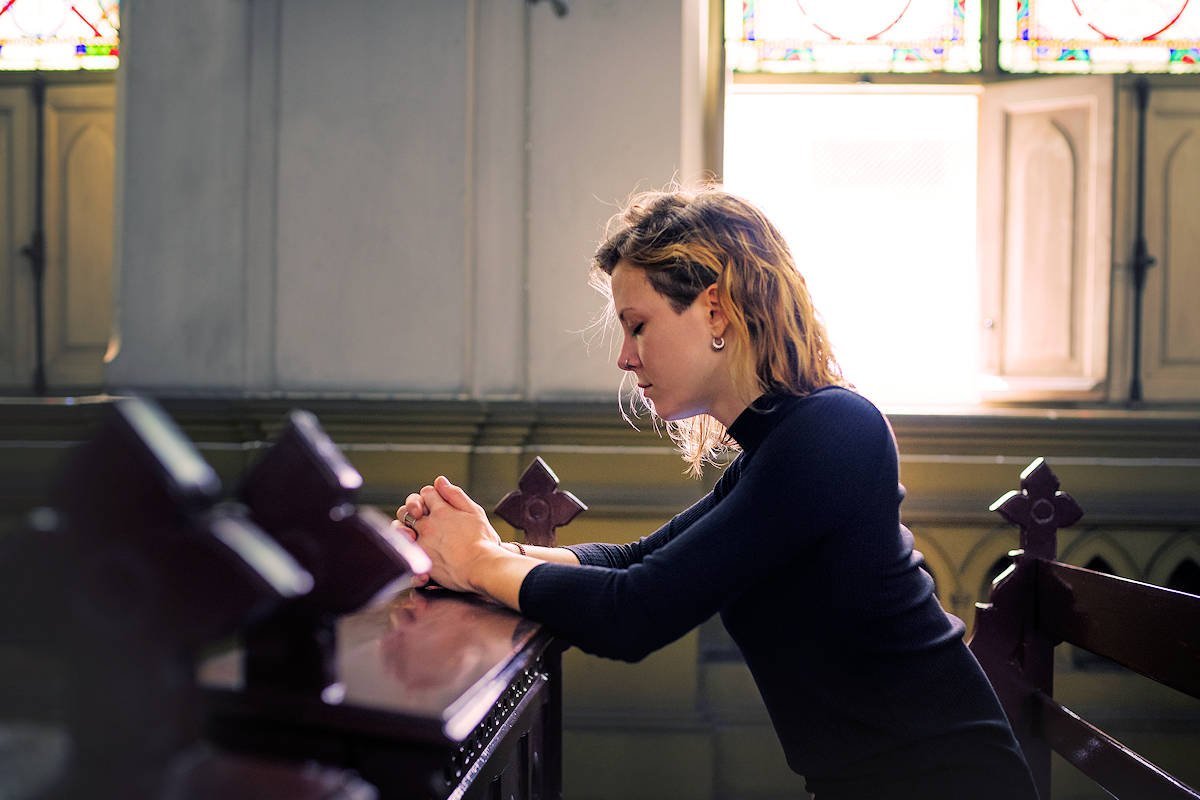 Bible Verses about Repentance. Photo by Rawpixel. Envato.
Repentance is a necessary but not sufficient prerequisite for salvation. Repentance is motivated primarily by God's goodness, divine love, the urgent desire to save sinners, the inescapable consequences of sin, the universal demands of the gospel, and the hope of spiritual life and participation in the kingdom of heaven.
Repentance teaches us how to nurture righteousness while eliminating sinful behaviors. Help yourself with these Bible verses on repentance.
Bible Verses about Repentance
Acts 17:30
The times of ignorance therefore God overlooked. But now he commands that all people everywhere should repent.
2 Chronicles 7:14
If my people, who are called by my name, will humble themselves, pray, seek my face, and turn from their wicked ways; then I will hear from heaven, will forgive their sin, and will heal their land.
Acts 3:19
"Repent therefore, and turn again, that your sins may be blotted out, so that there may come times of refreshing from the presence of the Lord.
Acts 2:38
Peter said to them, "Repent, and be baptized, every one of you, in the name of Jesus Christ for the forgiveness of sins, and you will receive the gift of the Holy Spirit.
2 Peter 3:9
The Lord is not slow concerning his promise, as some count slowness; but is patient with us, not wishing that any should perish, but that all should come to repentance.
1 John 1:9
If we confess our sins, he is faithful and righteous to forgive us the sins, and to cleanse us from all unrighteousness.
Matthew 4:17
From that time, Jesus began to preach, and to say, "Repent! For the Kingdom of Heaven is at hand."
Deuteronomy 4:29-31
But from there you shall seek Yahweh your God, and you shall find him, when you search after him with all your heart and with all your soul.

When you are in oppression, and all these things have come on you, in the latter days you shall return to Yahweh your God, and listen to his voice.

For Yahweh your God is a merciful God. He will not fail you, neither destroy you, nor forget the covenant of your fathers which he swore to them.
Job 42:6
Therefore I abhor myself, and repent in dust and ashes."
Revelation 2:21-22
I gave her time to repent, but she refuses to repent of her sexual immorality.

Behold, I will throw her into a bed, and those who commit adultery with her into great oppression, unless they repent of her works.
Psalm 51:1-4
For the Chief Musician. A Psalm by David, when Nathan the prophet came to him, after he had gone in to Bathsheba. Have mercy on me, God, according to your loving kindness. According to the multitude of your tender mercies, blot out my transgressions.

Wash me thoroughly from my iniquity. Cleanse me from my sin.

For I know my transgressions. My sin is constantly before me.

Against you, and you only, I have sinned, and done that which is evil in your sight; that you may be proved right when you speak, and justified when you judge.
2 Peter 3:8
But don't forget this one thing, beloved, that one day is with the Lord as a thousand years, and a thousand years as one day.
Jeremiah 31:18-20
"I have surely heard Ephraim grieving thus, 'You have chastised me, and I was chastised, as an untrained calf. Turn me, and I will be turned; for you are Yahweh my God.

Surely after that I was turned. I repented. After that I was instructed. I struck my thigh. I was ashamed, yes, even confounded, because I bore the reproach of my youth.'

Is Ephraim my dear son? Is he a darling child? For as often as I speak against him, I still earnestly remember him. therefore my heart yearns for him. I will surely have mercy on him," says Yahweh.
Luke 13:3
I tell you, no, but unless you repent, you will all perish in the same way.
Luke 15:10
Even so, I tell you, there is joy in the presence of the angels of God over one sinner repenting."
Zechariah 1:3
Therefore tell them: Yahweh of Armies says: 'Return to me,' says Yahweh of Armies, 'and I will return to you,' says Yahweh of Armies.
Joel 2:13
Tear your heart, and not your garments, and turn to Yahweh, your God; for he is gracious and merciful, slow to anger, and abundant in loving kindness, and relents from sending calamity.
Revelation 3:19
As many as I love, I reprove and chasten. Be zealous therefore, and repent.
Revelation 21:4
He will wipe away every tear from their eyes. Death will be no more; neither will there be mourning, nor crying, nor pain, any more. The first things have passed away."
Jeremiah 26:3
It may be they will listen, and every man turn from his evil way; that I may relent from the evil which I intend to do to them because of the evil of their doings.'
Ephesians 2:8-9
For by grace you have been saved through faith, and that not of yourselves; it is the gift of God, not of works, that no one would boast.
Jeremiah 18:8
If that nation, concerning which I have spoken, turns from their evil, I will repent of the evil that I thought to do to them.
Acts 20:21
Testifying both to Jews and to Greeks repentance toward God, and faith toward our Lord Jesus.
Matthew 3:2
"Repent, for the Kingdom of Heaven is at hand!"
Romans 2:5
But according to your hardness and unrepentant heart you are treasuring up for yourself wrath in the day of wrath, revelation, and of the righteous judgment of God.
Bible Verses about Repentance and conversion
Acts 11:18
When they heard these things, they held their peace, and glorified God, saying, "Then God has also granted to the Gentiles repentance to life!"
Matthew 3:8
Therefore produce fruit worthy of repentance!
Luke 24:46-48
He said to them, "Thus it is written, and thus it was necessary for the Christ to suffer and to rise from the dead the third day, and that repentance and remission of sins should be preached in his name to all the nations, beginning at Jerusalem.

You are witnesses of these things.
Hebrews 6:6
And then fell away, it is impossible to renew them again to repentance; seeing they crucify the Son of God for themselves again, and put him to open shame.
Luke 3:8-9
Therefore produce fruits worthy of repentance, and don't begin to say among yourselves, 'We have Abraham for our father;' for I tell you that God is able to raise up children to Abraham from these stones!

Even now the ax also lies at the root of the trees. Every tree therefore that doesn't produce good fruit is cut down, and thrown into the fire."
Mark 6:12
They went out and preached that people should repent.
2 Timothy 2:25
In gentleness correcting those who oppose him: perhaps God may give them repentance leading to a full knowledge of the truth.
Luke 3:3
He came into all the region around the Jordan, preaching the baptism of repentance for remission of sins.
Acts 5:31
God exalted him with his right hand to be a Prince and a Savior, to give repentance to Israel, and remission of sins.
Acts 26:20
But declared first to them of Damascus, at Jerusalem, and throughout all the country of Judea, and also to the Gentiles, that they should repent and turn to God, doing works worthy of repentance.
Romans 2:4
Or do you despise the riches of his goodness, forbearance, and patience, not knowing that the goodness of God leads you to repentance?
Isaiah 30:15
For thus said the Lord Yahweh, the Holy One of Israel, "You will be saved in returning and rest. Your strength will be in quietness and in confidence." You refused.
Mark 1:4
John came baptizing in the wilderness and preaching the baptism of repentance for forgiveness of sins.
Verses of Repentance and Forgiveness
Proverbs 1:23
Turn at my reproof. Behold, I will pour out my spirit on you. I will make known my words to you.
Hebrews 12:17
For you know that even when he afterward desired to inherit the blessing, he was rejected, for he found no place for a change of mind though he sought it diligently with tears.
Acts 11:21
The hand of the Lord was with them, and a great number believed and turned to the Lord.
Revelation 2:5
Remember therefore from where you have fallen, and repent and do the first works; or else I am coming to you swiftly, and will move your lamp stand out of its place, unless you repent.
Exodus 32:14
Yahweh repented of the evil which he said he would do to his people.
Acts 19:4
Paul said, "John indeed baptized with the baptism of repentance, saying to the people that they should believe in the one who would come after him, that is, in Jesus."
1 Thessalonians 1:9
For they themselves report concerning us what kind of a reception we had from you; and how you turned to God from idols, to serve a living and true God.
Matthew 9:13
But you go and learn what this means: 'I desire mercy, and not sacrifice,' for I came not to call the righteous, but sinners to repentance."
Isaiah 55:6-7
Seek Yahweh while he may be found. Call on him while he is near.

Let the wicked forsake his way, and the unrighteous man his thoughts. Let him return to Yahweh, and he will have mercy on him; and to our God, for he will freely pardon.
Ezekiel 18:30-32
"Therefore I will judge you, house of Israel, everyone according to his ways," says the Lord Yahweh. "Return, and turn yourselves from all your transgressions; so iniquity will not be your ruin.

Cast away from you all your transgressions, in which you have transgressed; and make yourself a new heart and a new spirit: for why will you die, house of Israel?

For I have no pleasure in the death of him who dies," says the Lord Yahweh. "Therefore turn yourselves, and live!
John 6:44
No one can come to me unless the Father who sent me draws him, and I will raise him up in the last day.
Proverbs 28:13
He who conceals his sins doesn't prosper, but whoever confesses and renounces them finds mercy.
Matthew 21:32
For John came to you in the way of righteousness, and you didn't believe him, but the tax collectors and the prostitutes believed him. When you saw it, you didn't even repent afterward, that you might believe him.
Jeremiah 24:7
I will give them a heart to know me, that I am Yahweh. They will be my people, and I will be their God; for they will return to me with their whole heart.
2 Corinthians 5:17
Therefore if anyone is in Christ, he is a new creation. The old things have passed away. Behold, all things have become new.
Matthew 12:41
The men of Nineveh will stand up in the judgment with this generation, and will condemn it, for they repented at the preaching of Jonah; and behold, someone greater than Jonah is here.
Luke 17:3-4
Be careful. If your brother sins against you, rebuke him. If he repents, forgive him.

If he sins against you seven times in the day, and seven times returns, saying, 'I repent,' you shall forgive him."
Psalm 41:4
I said, "Yahweh, have mercy on me! Heal me, for I have sinned against you."
Isaiah 44:22
I have blotted out, as a thick cloud, your transgressions, and, as a cloud, your sins. Return to me, for I have redeemed you.
Psalm 23:1-6
A Psalm by David. Yahweh is my shepherd: I shall lack nothing.

He makes me lie down in green pastures. He leads me beside still waters.

He restores my soul. He guides me in the paths of righteousness for his name's sake.

Even though I walk through the valley of the shadow of death, I will fear no evil, for you are with me. Your rod and your staff, they comfort me.

You prepare a table before me in the presence of my enemies. You anoint my head with oil. My cup runs over.

Surely goodness and loving kindness shall follow me all the days of my life, and I will dwell in Yahweh's house forever.
Mark 1:14-15
Now after John was taken into custody, Jesus came into Galilee, preaching the Good News of God's Kingdom, and saying, "The time is fulfilled, and God's Kingdom is at hand! Repent, and believe in the Good News."
Matthew 11:20
Then he began to denounce the cities in which most of his mighty works had been done, because they didn't repent.
James 4:8
Draw near to God, and he will draw near to you. Cleanse your hands, you sinners; and purify your hearts, you double-minded.
Isaiah 19:22
Yahweh will strike Egypt, striking and healing. They will return to Yahweh, and he will be entreated by them, and will heal them.
Matthew 3:11
I indeed baptize you in water for repentance, but he who comes after me is mightier than I, whose shoes I am not worthy to carry. He will baptize you in the Holy Spirit.
Genuine Repentance Verses
James 5:19-20
Brothers, if any among you wanders from the truth and someone turns him back, let him know that he who turns a sinner from the error of his way will save a soul from death and will cover a multitude of sins.
Ezekiel 18:21-23
"But if the wicked turns from all his sins that he has committed, and keeps all my statutes, and does that which is lawful and right, he shall surely live. He shall not die.

None of his transgressions that he has committed will be remembered against him. In his righteousness that he has done, he shall live.

Have I any pleasure in the death of the wicked?" says the Lord Yahweh; "and not rather that he should return from his way, and live?
Psalm 51:13
Then I will teach transgressors your ways. Sinners shall be converted to you.
Revelation 2:16
Repent therefore, or else I am coming to you quickly, and I will make war against them with the sword of my mouth.
2 Chronicles 30:9
For if you turn again to Yahweh, your brothers and your children will find compassion before those who led them captive, and will come again into this land, because Yahweh your God is gracious and merciful, and will not turn away his face from you, if you return to him."
Psalm 34:14
Depart from evil, and do good. seek peace, and pursue it.
Luke 5:31-32
Jesus answered them, "Those who are healthy have no need for a physician, but those who are sick do.

I have not come to call the righteous, but sinners to repentance."
Hosea 14:1
Israel, return to Yahweh your God; for you have fallen because of your sin.
2 Corinthians 7:9-10
I now rejoice, not that you were made sorry, but that you were made sorry to repentance. For you were made sorry in a godly way, that you might suffer loss by us in nothing.

For godly sorrow produces repentance to salvation, which brings no regret. But the sorrow of the world produces death.
Lamentations 5:21
Turn us to yourself, Yahweh, and we will be turned. Renew our days as of old.
Isaiah 6:10
Make the heart of this people fat. Make their ears heavy, and shut their eyes; lest they see with their eyes, and hear with their ears, and understand with their heart, and turn again, and be healed."
Luke 13:5
I tell you, no, but, unless you repent, you will all perish in the same way."
Jonah 3:10
God saw their works, that they turned from their evil way. God relented of the disaster which he said he would do to them, and he didn't do it.
John 3:16
For God so loved the world, that he gave his one and only Son, that whoever believes in him should not perish, but have eternal life.
Acts 13:24
Before his coming, when John had first preached the baptism of repentance to Israel.
Hebrews 6:1
Therefore leaving the teaching of the first principles of Christ, let's press on to perfection—not laying again a foundation of repentance from dead works, of faith toward God.
Revelation 3:3
Remember therefore how you have received and heard. Keep it, and repent. If therefore you won't watch, I will come as a thief, and you won't know what hour I will come upon you.
Ezekiel 14:6
"Therefore tell the house of Israel, 'Thus says the Lord Yahweh: "Return, and turn yourselves from your idols! Turn away your faces from all your abominations.
Luke 15:7
I tell you that even so there will be more joy in heaven over one sinner who repents, than over ninety-nine righteous people who need no repentance.
Acts 8:22
Repent therefore of this, your wickedness, and ask God if perhaps the thought of your heart may be forgiven you.
Romans 6:23
For the wages of sin is death, but the free gift of God is eternal life in Christ Jesus our Lord.
Psalm 38:18
For I will declare my iniquity. I will be sorry for my sin.
Ezekiel 33:11
Tell them, '"As I live," says the Lord Yahweh, "I have no pleasure in the death of the wicked; but that the wicked turn from his way and live. Turn, turn from your evil ways! For why will you die, house of Israel?"'
What did you think of these Bible Verses about Repentance? Remember that God is a God of love and forgiveness; if we repent from the heart, he will forgive us and give us his shelter at all times. Do you have any other repentance verses to contribute to the community? Leave your message in the comments.