We show you the list with Bible Verses about Blessing. God's word is our testament that all the bad will pass away and the goodwill rewarded. Let us seek the blessings of his word, and we will have a life full of love, peace, and wisdom. Be inspired by these messages of God's blessings.
God's blessings protect us, give us security, guide us to righteousness and instill faith in us. We often forget that God puts his healing and encouraging hand in all the moments of our life; let us be aware of it and thankful for his eternal love.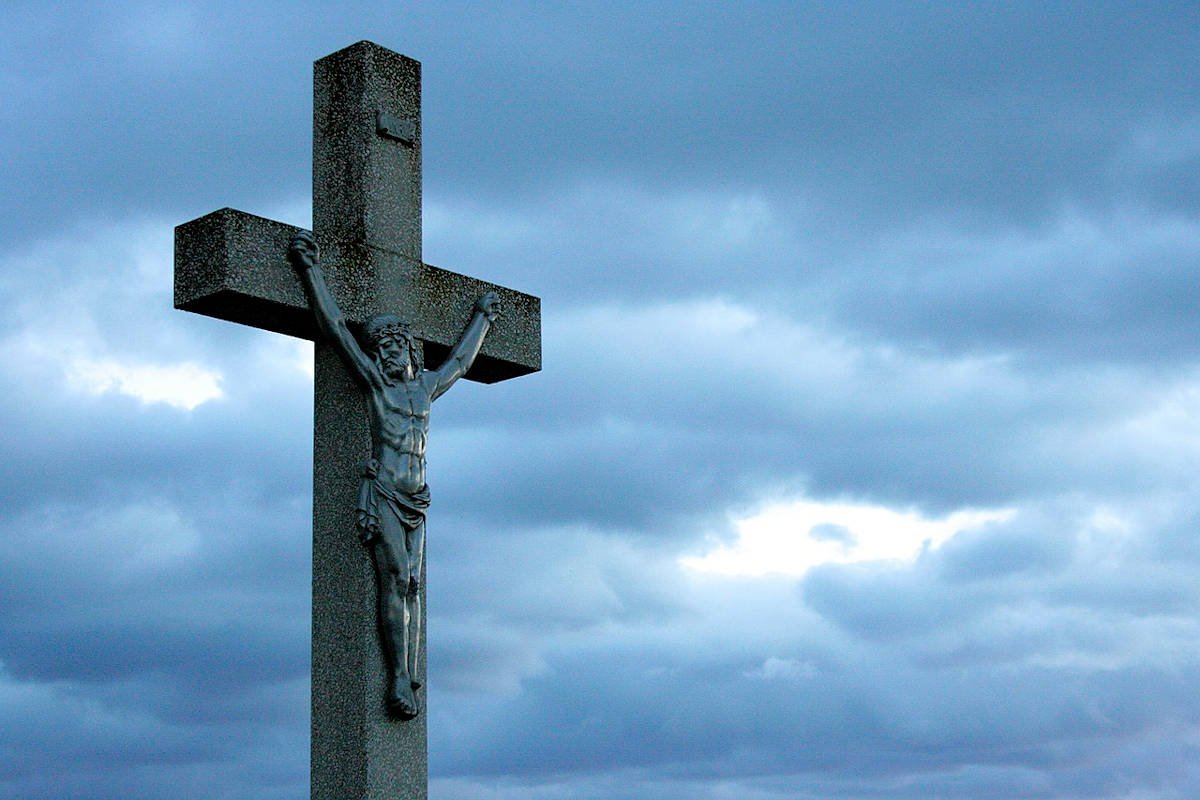 Bible Verses about Blessing. Photo by ZoomClub. Pixabay.
Use these Bible verses to be assured of your many blessings as a child of God. You have no reason to fear the future when God's hand is upon your soul. Thank and praise God with these verses of blessing that will fill your soul with faith and hope for any moment of your earthly life.
Bible Verses about Blessing
Numbers 6:24-26
'Yahweh bless you, and keep you.

Yahweh make his face to shine on you, and be gracious to you.

Yahweh lift up his face toward you, and give you peace.'
Philippians 4:19
My God will supply every need of yours according to his riches in glory in Christ Jesus.
Psalm 1:1
Blessed is the man who doesn't walk in the counsel of the wicked, nor stand on the path of sinners, nor sit in the seat of scoffers.
Matthew 5:9
Blessed are the peacemakers, for they shall be called children of God.
Ephesians 1:3
Blessed be the God and Father of our Lord Jesus Christ, who has blessed us with every spiritual blessing in the heavenly places in Christ.
John 1:16
From his fullness we all received grace upon grace.
James 1:12
Blessed is a person who endures temptation, for when he has been approved, he will receive the crown of life, which the Lord promised to those who love him.
2 Corinthians 9:8
And God is able to make all grace abound to you, that you, always having all sufficiency in everything, may abound to every good work.
Romans 12:14
Bless those who persecute you; bless, and don't curse.
Isaiah 41:10
Don't you be afraid, for I am with you. Don't be dismayed, for I am your God. I will strengthen you. Yes, I will help you. Yes, I will uphold you with the right hand of my righteousness.
James 1:17
Every good gift and every perfect gift is from above, coming down from the Father of lights, with whom can be no variation, nor turning shadow.
Malachi 3:10
Bring the whole tithe into the storehouse, that there may be food in my house, and test me now in this," says Yahweh of Armies, "if I will not open you the windows of heaven, and pour you out a blessing, that there will not be room enough for.
1 Peter 3:14
But even if you should suffer for righteousness' sake, you are blessed. "Don't fear what they fear, neither be troubled."
Psalm 34:8
Oh taste and see that Yahweh is good. Blessed is the man who takes refuge in him.
Psalm 118:25-26
Save us now, we beg you, Yahweh! Yahweh, we beg you, send prosperity now.

Blessed is he who comes in Yahweh's name! We have blessed you out of Yahweh's house.
Proverbs 3:7-8
Don't be wise in your own eyes. Fear Yahweh, and depart from evil.

It will be health to your body, and nourishment to your bones.
Matthew 25:21
"His lord said to him, 'Well done, good and faithful servant. You have been faithful over a few things, I will set you over many things. Enter into the joy of your lord.'
Psalm 1:3
He will be like a tree planted by the streams of water, that produces its fruit in its season, whose leaf also does not wither. Whatever he does shall prosper.
Luke 6:45
The good man out of the good treasure of his heart brings out that which is good, and the evil man out of the evil treasure of his heart brings out that which is evil, for out of the abundance of the heart, his mouth speaks.
Hebrews 6:7
For the land which has drunk the rain that comes often on it, and produces a crop suitable for them for whose sake it is also tilled, receives blessing from God.
1 Peter 1:3
Blessed be the God and Father of our Lord Jesus Christ, who according to his great mercy caused us to be born again to a living hope through the resurrection of Jesus Christ from the dead.
Genesis 22:16-17
And said, "I have sworn by myself, says Yahweh, because you have done this thing, and have not withheld your son, your only son, that I will bless you greatly, and I will multiply your offspring greatly like the stars of the heavens, and like the sand which is on the seashore. Your offspring will possess the gate of his enemies.
Revelation 20:11-15
I saw a great white throne, and him who sat on it, from whose face the earth and the heaven fled away. There was found no place for them.

I saw the dead, the great and the small, standing before the throne, and they opened books. Another book was opened, which is the book of life. The dead were judged out of the things which were written in the books, according to their works.

The sea gave up the dead who were in it. Death and Hades gave up the dead who were in them. They were judged, each one according to his works.

Death and Hades were thrown into the lake of fire. This is the second death, the lake of fire.

If anyone was not found written in the book of life, he was cast into the lake of fire.
Isaiah 40:31
But those who wait for Yahweh will renew their strength. They will mount up with wings like eagles. They will run, and not be weary. They will walk, and not faint.
1 Peter 3:9
Not rendering evil for evil, or insult for insult; but instead blessing; knowing that to this were you called, that you may inherit a blessing.
Proverbs 22:9
He who has a generous eye will be blessed; for he shares his food with the poor.
Genesis 50:18-20
His brothers also went and fell down before his face; and they said, "Behold, we are your servants."

Joseph said to them, "Don't be afraid, for am I in the place of God?

As for you, you meant evil against me, but God meant it for good, to save many people alive, as is happening today.
Psalm 41:2
Yahweh will preserve him, and keep him alive. He shall be blessed on the earth, and he will not surrender him to the will of his enemies.
Proverbs 28:20
A faithful man is rich with blessings; but one who is eager to be rich will not go unpunished.
Deuteronomy 30:16
For I command you today to love Yahweh your God, to walk in his ways, and to keep his commandments, his statutes, and his ordinances, that you may live and multiply, and that Yahweh your God may bless you in the land where you go in to possess it.
2 Corinthians 9:8-9
And God is able to make all grace abound to you, that you, always having all sufficiency in everything, may abound to every good work.

As it is written, "He has scattered abroad, he has given to the poor. His righteousness remains forever."
Proverbs 10:22
Yahweh's blessing brings wealth, and he adds no trouble to it.
1 Kings 2:3
and keep the instruction of Yahweh your God, to walk in his ways, to keep his statutes, his commandments, his ordinances, and his testimonies, according to that which is written in the law of Moses, that you may prosper in all that you do, and wherever you turn yourself.
1 John 5:18
We know that whoever is born of God doesn't sin, but he who was born of God keeps himself, and the evil one doesn't touch him.
Proverbs 4:10
Listen, my son, and receive my sayings. The years of your life will be many.
Philippians 1:6
being confident of this very thing, that he who began a good work in you will complete it until the day of Jesus Christ.
Deuteronomy 4:40
You shall keep his statutes, and his commandments, which I command you today, that it may go well with you, and with your children after you, and that you may prolong your days in the land, which Yahweh your God gives you, forever.
Malachi 2:2
If you will not listen, and if you will not take it to heart, to give glory to my name," says Yahweh of Armies, "then I will send the curse on you, and I will curse your blessings. Indeed, I have cursed them already, because you do not take it to heart.
2 Corinthians 2:8-9
Therefore I beg you to confirm your love toward him.

For to this end I also wrote, that I might know the proof of you, whether you are obedient in all things.
Acts 3:25
You are the children of the prophets, and of the covenant which God made with our fathers, saying to Abraham, 'In your offspring will all the families of the earth be blessed.'
Titus 2:13
Looking for the blessed hope and appearing of the glory of our great God and Savior, Jesus Christ.
Psalm 5:12
For you will bless the righteous. Yahweh, you will surround him with favor as with a shield.
Proverbs 31:28
Her children rise up and call her blessed. Her husband also praises her.
Matthew 5:8
Blessed are the pure in heart, for they shall see God.
James 1:25
But he who looks into the perfect law of freedom, and continues, not being a hearer who forgets, but a doer of the work, this man will be blessed in what he does.
Romans 1:7
to all who are in Rome, beloved of God, called to be saints: Grace to you and peace from God our Father and the Lord Jesus Christ.
John 14:23
Jesus answered him, "If a man loves me, he will keep my word. My Father will love him, and we will come to him, and make our home with him.
Psalm 138:7
Though I walk in the middle of trouble, you will revive me. You will stretch out your hand against the wrath of my enemies. Your right hand will save me.
Genesis 2:3
God blessed the seventh day, and made it holy, because he rested in it from all his work of creation which he had done.
Luke 1:45
Blessed is she who believed, for there will be a fulfillment of the things which have been spoken to her from the Lord!"
Bible Verses about God's Blessing
Revelation 5:12
saying with a loud voice, "Worthy is the Lamb who has been killed to receive the power, wealth, wisdom, strength, honor, glory, and blessing!"
Colossians 1:5
because of the hope which is laid up for you in the heavens, of which you heard before in the word of the truth of the Good News.
Romans 15:13
Now may the God of hope fill you with all joy and peace in believing, that you may abound in hope, in the power of the Holy Spirit.
Numbers 23:20
Behold, I have received a command to bless. He has blessed, and I can't reverse it.
Luke 6:38
"Give, and it will be given to you: good measure, pressed down, shaken together, and running over, will be given to you. For with the same measure you measure it will be measured back to you."
Luke 24:50-51
He led them out as far as Bethany, and he lifted up his hands, and blessed them.

While he blessed them, he withdrew from them, and was carried up into heaven.
Hebrews 13:20-21
Now may the God of peace, who brought again from the dead the great shepherd of the sheep with the blood of an eternal covenant, our Lord Jesus, make you complete in every good work to do his will, working in you that which is well pleasing in his sight, through Jesus Christ, to whom be the glory forever and ever. Amen.
Hebrews 9:28
so Christ also, having been offered once to bear the sins of many, will appear a second time, without sin, to those who are eagerly waiting for him for salvation.
Proverbs 16:20
He who heeds the Word finds prosperity. Whoever trusts in Yahweh is blessed.
Hosea 6:3
Let's acknowledge Yahweh. Let's press on to know Yahweh. As surely as the sun rises, Yahweh will appear. He will come to us like the rain, like the spring rain that waters the earth."
Luke 6:27-28
"But I tell you who hear: love your enemies, do good to those who hate you, bless those who curse you, and pray for those who mistreat you.
Isaiah 19:25
Because Yahweh of Armies has blessed them, saying, "Blessed be Egypt my people, Assyria the work of my hands, and Israel my inheritance."
Proverbs 2:7
He lays up sound wisdom for the upright. He is a shield to those who walk in integrity.
Luke 11:28
But he said, "On the contrary, blessed are those who hear the word of God, and keep it."
Psalm 3:8
Salvation belongs to Yahweh. Your blessing be on your people. Selah.
Acts 13:3
Then, when they had fasted and prayed and laid their hands on them, they sent them away.
Joshua 1:8
This book of the law shall not depart from your mouth, but you shall meditate on it day and night, that you may observe to do according to all that is written in it; for then you shall make your way prosperous, and then you shall have good success.
Luke 1:37
For nothing spoken by God is impossible."
Matthew 5:4
Blessed are those who mourn, for they shall be comforted.
Philippians 4:6-7
In nothing be anxious, but in everything, by prayer and petition with thanksgiving, let your requests be made known to God.

And the peace of God, which surpasses all understanding, will guard your hearts and your thoughts in Christ Jesus.
Psalm 68:19
Blessed be the Lord, who daily bears our burdens, even the God who is our salvation. Selah.
Proverbs 5:18
Let your spring be blessed. Rejoice in the wife of your youth.
Proverbs 10:6-7
Blessings are on the head of the righteous, but violence covers the mouth of the wicked.

The memory of the righteous is blessed, but the name of the wicked will rot.
Psalm 146:5
Happy is he who has the God of Jacob for his help, whose hope is in Yahweh, his God.
Deuteronomy 10:12-13
Now, Israel, what does Yahweh your God require of you, but to fear Yahweh your God, to walk in all his ways, and to love him, and to serve Yahweh your God with all your heart and with all your soul, to keep Yahweh's commandments and statutes, which I command you today for your good?
2 Samuel 22:3-4
God is my rock in whom I take refuge; my shield, and the horn of my salvation, my high tower, and my refuge. My savior, you save me from violence.

I call on Yahweh, who is worthy to be praised; So shall I be saved from my enemies.
Luke 6:22
Blessed are you when men shall hate you, and when they shall exclude and mock you, and throw out your name as evil, for the Son of Man's sake.
1 Thessalonians 5:18
In everything give thanks, for this is the will of God in Christ Jesus toward you.
2 Corinthians 13:14
The grace of the Lord Jesus Christ, God's love, and the fellowship of the Holy Spirit, be with you all. Amen.
Psalm 23:1-4
A Psalm by David. Yahweh is my shepherd: I shall lack nothing.

He makes me lie down in green pastures. He leads me beside still waters.

He restores my soul. He guides me in the paths of righteousness for his name's sake.

Even though I walk through the valley of the shadow of death, I will fear no evil, for you are with me. Your rod and your staff, they comfort me.
Revelation 1:3
Blessed is he who reads and those who hear the words of the prophecy, and keep the things that are written in it, for the time is at hand.
Daniel 2:20
Daniel answered, "Blessed be the name of God forever and ever; for wisdom and might are his.
Psalm 103:1-5
By David. Praise Yahweh, my soul! All that is within me, praise his holy name!

Praise Yahweh, my soul, and don't forget all his benefits; who forgives all your sins; who heals all your diseases; who redeems your life from destruction; who crowns you with loving kindness and tender mercies; who satisfies your desire with good things, so that your youth is renewed like the eagle's.
Genesis 12:1-3
Now Yahweh said to Abram, "Leave your country, and your relatives, and your father's house, and go to the land that I will show you.

I will make of you a great nation. I will bless you and make your name great. You will be a blessing.

I will bless those who bless you, and I will curse him who treats you with contempt. All the families of the earth will be blessed through you."
Revelation 3:12
He who overcomes, I will make him a pillar in the temple of my God, and he will go out from there no more. I will write on him the name of my God, and the name of the city of my God, the new Jerusalem, which comes down out of heaven from my God, and my own new name.
Ezekiel 34:26
I will make them and the places around my hill a blessing. I will cause the shower to come down in its season. There will be showers of blessing.
Psalm 34:1
By David; when he pretended to be insane before Abimelech, who drove him away, and he departed. I will bless Yahweh at all times. His praise will always be in my mouth.
Philippians 2:13
For it is God who works in you both to will and to work, for his good pleasure.
Psalm 119:1-2
ALEPH Blessed are those whose ways are blameless, who walk according to Yahweh's law.

Blessed are those who keep his statutes, who seek him with their whole heart.
Job 5:17
"Behold, happy is the man whom God corrects. Therefore do not despise the chastening of the Almighty.
Revelation 22:21
The grace of the Lord Jesus Christ be with all the saints. Amen.
Psalm 31:19
Oh how great is your goodness, which you have laid up for those who fear you, which you have worked for those who take refuge in you, before the sons of men!
Deuteronomy 15:6
For Yahweh your God will bless you, as he promised you. You will lend to many nations, but you will not borrow. You will rule over many nations, but they will not rule over you.
Psalm 115:15
Blessed are you by Yahweh, who made heaven and earth.
Philemon 1:25
The grace of our Lord Jesus Christ be with your spirit. Amen.
Habakkuk 3:19
Yahweh, the Lord, is my strength. He makes my feet like deer's feet, and enables me to go in high places. For the music director, on my stringed instruments.
Psalm 84:5
Blessed are those whose strength is in you; who have set their hearts on a pilgrimage.
Deuteronomy 7:13
He will love you, bless you, and multiply you. He will also bless the fruit of your body and the fruit of your ground, your grain and your new wine and your oil, the increase of your livestock and the young of your flock, in the land which he swore to your fathers to give you.
Psalm 20:4
May He grant you your heart's desire, and fulfill all your counsel.
Job 1:10
Haven't you made a hedge around him, and around his house, and around all that he has, on every side? You have blessed the work of his hands, and his substance is increased in the land.
Home Blessing Verses
Mark 10:29-30
Jesus said, "Most certainly I tell you, there is no one who has left house, or brothers, or sisters, or father, or mother, or wife, or children, or land, for my sake, and for the sake of the Good News, but he will receive one hundred times more now in this time, houses, brothers, sisters, mothers, children, and land, with persecutions; and in the age to come eternal life.
3 John 1:2
Beloved, I pray that you may prosper in all things and be healthy, even as your soul prospers.
Matthew 6:30-33
But if God so clothes the grass of the field, which today exists, and tomorrow is thrown into the oven, won't he much more clothe you, you of little faith?

"Therefore don't be anxious, saying, 'What will we eat?', 'What will we drink?' or, 'With what will we be clothed?'

For the Gentiles seek after all these things; for your heavenly Father knows that you need all these things.

But seek first God's Kingdom, and his righteousness; and all these things will be given to you as well.
John 3:16-17
For God so loved the world, that he gave his one and only Son, that whoever believes in him should not perish, but have eternal life.

For God didn't send his Son into the world to judge the world, but that the world should be saved through him.
Revelation 2:10
Don't be afraid of the things which you are about to suffer. Behold, the devil is about to throw some of you into prison, that you may be tested; and you will have oppression for ten days. Be faithful to death, and I will give you the crown of life.
Proverbs 16:7
When a man's ways please Yahweh, he makes even his enemies to be at peace with him.
Genesis 24:60
They blessed Rebekah, and said to her, "Our sister, may you be the mother of thousands of ten thousands, and let your offspring possess the gate of those who hate them."
James 3:10
Out of the same mouth comes blessing and cursing. My brothers, these things ought not to be so.
John 10:10
The thief only comes to steal, kill, and destroy. I came that they may have life, and may have it abundantly.
2 Corinthians 9:11
you being enriched in everything to all generosity, which produces through us thanksgiving to God.
John 20:29
Jesus said to him, "Because you have seen me, you have believed. Blessed are those who have not seen, and have believed."
Psalm 67:7
God will bless us. All the ends of the earth shall fear him.
Deuteronomy 28:1-6
It shall happen, if you shall listen diligently to Yahweh your God's voice, to observe to do all his commandments which I command you today, that Yahweh your God will set you high above all the nations of the earth.

All these blessings will come upon you, and overtake you, if you listen to Yahweh your God's voice.

You shall be blessed in the city, and you shall be blessed in the field.

You shall be blessed in the fruit of your body, the fruit of your ground, the fruit of your animals, the increase of your livestock, and the young of your flock.

Your basket and your kneading trough shall be blessed.

You shall be blessed when you come in, and you shall be blessed when you go out.
Psalm 127:3-5
Behold, children are a heritage of Yahweh. The fruit of the womb is his reward.

As arrows in the hand of a mighty man, so are the children of youth.

Happy is the man who has his quiver full of them. They won't be disappointed when they speak with their enemies in the gate.
Leviticus 26:3-4
"'If you walk in my statutes, and keep my commandments, and do them; then I will give you your rains in their season, and the land shall yield its increase, and the trees of the field shall yield their fruit.
Genesis 14:19
He blessed him, and said, "Blessed be Abram of God Most High, possessor of heaven and earth.
Psalm 32:1
By David. A contemplative psalm. Blessed is he whose disobedience is forgiven, whose sin is covered.
Proverbs 18:21-22
Death and life are in the power of the tongue; those who love it will eat its fruit.

Whoever finds a wife finds a good thing, and obtains favor of Yahweh.
Ephesians 3:20
Now to him who is able to do exceedingly abundantly above all that we ask or think, according to the power that works in us.
Jeremiah 17:7-8
"Blessed is the man who trusts in Yahweh, and whose confidence is in Yahweh.

For he will be as a tree planted by the waters, who spreads out its roots by the river, and will not fear when heat comes, but its leaf will be green; and will not be concerned in the year of drought. It won't cease from yielding fruit.
Galatians 5:22-23
But the fruit of the Spirit is love, joy, peace, patience, kindness, goodness, faith, gentleness, and self-control. Against such things there is no law.
Revelation 2:17
He who has an ear, let him hear what the Spirit says to the assemblies. To him who overcomes, to him I will give of the hidden manna, and I will give him a white stone, and on the stone a new name written, which no one knows but he who receives it.
Jeremiah 29:11
For I know the thoughts that I think toward you," says Yahweh, "thoughts of peace, and not of evil, to give you hope and a future.
Proverbs 16:3
Commit your deeds to Yahweh, and your plans shall succeed.
Job 42:10
Yahweh turned the captivity of Job, when he prayed for his friends. Yahweh gave Job twice as much as he had before.
Psalm 21:6
For you make him most blessed forever. You make him glad with joy in your presence.
Genesis 26:4-5
I will multiply your offspring as the stars of the sky, and will give all these lands to your offspring. In your offspring will all the nations of the earth be blessed, because Abraham obeyed my voice, and kept my requirements, my commandments, my statutes, and my laws."
Matthew 5:6
Blessed are those who hunger and thirst after righteousness, for they shall be filled.
Psalm 33:12
Blessed is the nation whose God is Yahweh, the people whom he has chosen for his own inheritance.
Exodus 20:12
"Honor your father and your mother, that your days may be long in the land which Yahweh your God gives you.
Jude 1:2
Mercy to you and peace and love be multiplied.
Psalm 31:16
Make your face to shine on your servant. Save me in your loving kindness.
Exodus 23:25
You shall serve Yahweh your God, and he will bless your bread and your water, and I will take sickness away from among you.
Psalm 149:4
For Yahweh takes pleasure in his people. He crowns the humble with salvation.
Deuteronomy 11:27
The blessing, if you listen to the commandments of Yahweh your God, which I command you today.
Exodus 1:21
Because the midwives feared God, he gave them families.
2 Corinthians 9:6
Remember this: he who sows sparingly will also reap sparingly. He who sows bountifully will also reap bountifully.
Psalm 29:11
Yahweh will give strength to his people. Yahweh will bless his people with peace.
Genesis 27:28-29
God give you of the dew of the sky, of the fatness of the earth, and plenty of grain and new wine.

Let peoples serve you, and nations bow down to you. Be lord over your brothers. Let your mother's sons bow down to you. Cursed be everyone who curses you. Blessed be everyone who blesses you."
Acts 5:41
They therefore departed from the presence of the council, rejoicing that they were counted worthy to suffer dishonor for Jesus' name.
Matthew 5:11
"Blessed are you when people reproach you, persecute you, and say all kinds of evil against you falsely, for my sake.
Philippians 4:23
The grace of the Lord Jesus Christ be with you all. Amen.
What do you think of these Bible Verses about Blessing? We must never forget that God's blessings are enormous and that he reminds us of his vast love in every breath. We must only have faith and be obedient to his word. Do you have any other Bible verses of blessing to contribute to the community? Leave your message in the comments.