We show you the list with Bible Verses on Mercy. To ask God for His forgiveness and eternal love; so that He will remove fear and distrust from our lives. Be inspired by these Mercy Verses so that it is God's forgiveness that keeps your life in peace and harmony.
Hundreds of times in the Bible, the virtues of kindness and forgiveness are expressed in various ways, especially in characterizing the essence of God. Instead of giving us what we deserve, God has repeatedly shown mercy, not to absolve us of our guilt but to give us the opportunity to repent and be rescued. We may ask ourselves, "What have we done with that opportunity?"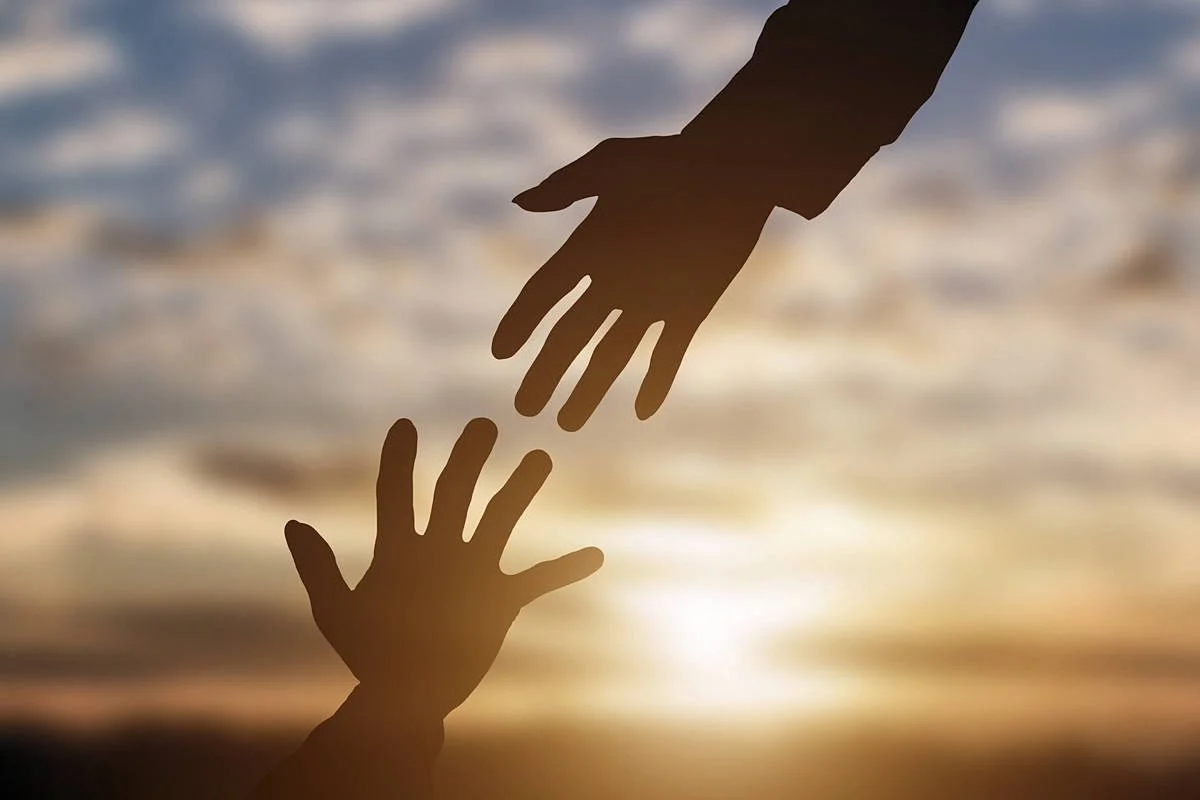 Bible Verses on Mercy. Photo by @porstocker. Twenty20.
Nothing would be more fitting for us, as undeserving recipients of God's mercy, than to show unreserved charity and compassion toward others. We are called to be merciful in the same way that God is merciful to us. Even compassion and care for animals are mentioned in the Bible. Compassion means empathizing with the suffering of others and actively trying to alleviate it. Jesus, who took on human nature and gave his life to provide us with a door of eternal redemption, is our greatest example in this regard.
Let us understand compassion and mercy as one of God's commandments. Reflect on these Mercy verses to understand what the Father asks us to give and expects us to give.
Bible Verses on Mercy
Luke 6:36-37
"Therefore be merciful, even as your Father is also merciful.

Don't judge, and you won't be judged. Don't condemn, and you won't be condemned. Set free, and you will be set free.
James 2:12-13
So speak, and so do, as men who are to be judged by a law of freedom.

For judgment is without mercy to him who has shown no mercy. Mercy triumphs over judgment.
Matthew 5:7
Blessed are the merciful, for they shall obtain mercy.
Hebrews 4:14-16
Having then a great high priest, who has passed through the heavens, Jesus, the Son of God, let's hold tightly to our confession.

For we don't have a high priest who can't be touched with the feeling of our infirmities, but one who has been in all points tempted like we are, yet without sin.

Let's therefore draw near with boldness to the throne of grace, that we may receive mercy, and may find grace for help in time of need.
1 Peter 1:3
Blessed be the God and Father of our Lord Jesus Christ, who according to his great mercy caused us to be born again to a living hope through the resurrection of Jesus Christ from the dead.
1 John 1:9
If we confess our sins, he is faithful and righteous to forgive us the sins, and to cleanse us from all unrighteousness.
Micah 6:8
He has shown you, O man, what is good. What does Yahweh require of you, but to act justly, to love mercy, and to walk humbly with your God?
Lamentations 3:22-23
It is because of Yahweh's loving kindnesses that we are not consumed, because his compassion doesn't fail.

They are new every morning. Great is your faithfulness.
Genesis 39:21-23
But Yahweh was with Joseph, and showed kindness to him, and gave him favor in the sight of the keeper of the prison.

The keeper of the prison committed to Joseph's hand all the prisoners who were in the prison. Whatever they did there, he was responsible for it.

The keeper of the prison didn't look after anything that was under his hand, because Yahweh was with him; and that which he did, Yahweh made it prosper.
1 Corinthians 10:13
No temptation has taken you except what is common to man. God is faithful, who will not allow you to be tempted above what you are able, but will with the temptation also make the way of escape, that you may be able to endure it.
Colossians 3:12-14
Put on therefore, as God's chosen ones, holy and beloved, a heart of compassion, kindness, lowliness, humility, and perseverance; bearing with one another, and forgiving each other, if any man has a complaint against any; even as Christ forgave you, so you also do.

Above all these things, walk in love, which is the bond of perfection.
Matthew 6:14
"For if you forgive men their trespasses, your heavenly Father will also forgive you.
Isaiah 30:18
Therefore Yahweh will wait, that he may be gracious to you; and therefore he will be exalted, that he may have mercy on you, for Yahweh is a God of justice. Blessed are all those who wait for him.
2 Chronicles 30:9
For if you turn again to Yahweh, your brothers and your children will find compassion before those who led them captive, and will come again into this land, because Yahweh your God is gracious and merciful, and will not turn away his face from you, if you return to him."
1 Thessalonians 5:14-15
We exhort you, brothers, admonish the disorderly, encourage the faint-hearted, support the weak, be patient toward all.

See that no one returns evil for evil to anyone, but always follow after that which is good, for one another, and for all.
2 Corinthians 13:14
The grace of the Lord Jesus Christ, God's love, and the fellowship of the Holy Spirit, be with you all. Amen.
1 Peter 5:10
But may the God of all grace, who called you to his eternal glory by Christ Jesus, after you have suffered a little while, perfect, establish, strengthen, and settle you.
Psalm 90:17
Let the favor of the Lord our God be on us; establish the work of our hands for us; yes, establish the work of our hands.
2 Corinthians 12:9
He has said to me, "My grace is sufficient for you, for my power is made perfect in weakness." Most gladly therefore I will rather glory in my weaknesses, that the power of Christ may rest on me.
Romans 12:8
Or he who exhorts, to his exhorting; he who gives, let him do it with generosity; he who rules, with diligence; he who shows mercy, with cheerfulness.
Psalm 23:6
Surely goodness and loving kindness shall follow me all the days of my life, and I will dwell in Yahweh's house forever.
Luke 1:78
Because of the tender mercy of our God, whereby the dawn from on high will visit us.
Psalm 25:6-9
Yahweh, remember your tender mercies and your loving kindness, for they are from old times.

Don't remember the sins of my youth, nor my transgressions. Remember me according to your loving kindness, for your goodness' sake, Yahweh.

Good and upright is Yahweh, therefore he will instruct sinners in the way.

He will guide the humble in justice. He will teach the humble his way.
Proverbs 11:17
The merciful man does good to his own soul, but he who is cruel troubles his own flesh.
2 Corinthians 1:3-4
Blessed be the God and Father of our Lord Jesus Christ, the Father of mercies and God of all comfort; who comforts us in all our affliction, that we may be able to comfort those who are in any affliction, through the comfort with which we ourselves are comforted by God.
Proverbs 14:21
He who despises his neighbor sins, but he is blessed who has pity on the poor.
Jude 1:2
Mercy to you and peace and love be multiplied.
2 Corinthians 4:1
Therefore seeing we have this ministry, even as we obtained mercy, we don't faint.
Psalm 52:8
But as for me, I am like a green olive tree in God's house. I trust in God's loving kindness forever and ever.
Hosea 6:6
For I desire mercy, and not sacrifice; and the knowledge of God more than burnt offerings.
Verses on Neighborly Mercy
2 Peter 3:9
The Lord is not slow concerning his promise, as some count slowness; but is patient with us, not wishing that any should perish, but that all should come to repentance.
2 Samuel 22:26
With the merciful you will show yourself merciful. With the perfect man you will show yourself perfect.
Malachi 3:17
They shall be mine," says Yahweh of Armies, "my own possession in the day that I make, and I will spare them, as a man spares his own son who serves him.
Psalm 6:2
Have mercy on me, Yahweh, for I am faint. Yahweh, heal me, for my bones are troubled.
Jonah 4:2
He prayed to Yahweh, and said, "Please, Yahweh, wasn't this what I said when I was still in my own country? Therefore I hurried to flee to Tarshish, for I knew that you are a gracious God, and merciful, slow to anger, and abundant in loving kindness, and you relent of doing harm.
Hosea 4:1
Hear Yahweh's word, you children of Israel; for Yahweh has a charge against the inhabitants of the land: "Indeed there is no truth, nor goodness, nor knowledge of God in the land.
Psalm 86:5
For you, Lord, are good, and ready to forgive; abundant in loving kindness to all those who call on you.
1 Peter 2:10
Who in time past were no people, but now are God's people, who had not obtained mercy, but now have obtained mercy.
James 1:27
Pure religion and undefiled before our God and Father is this: to visit the fatherless and widows in their affliction, and to keep oneself unstained by the world.
Nehemiah 9:31
"Nevertheless in your manifold mercies you didn't make a full end of them, nor forsake them; for you are a gracious and merciful God.
Psalm 86:15
But you, Lord, are a merciful and gracious God, slow to anger, and abundant in loving kindness and truth.
Exodus 15:13
"You, in your loving kindness, have led the people that you have redeemed. You have guided them in your strength to your holy habitation.
Romans 6:14-15
For sin will not have dominion over you. For you are not under law, but under grace.

What then? Shall we sin, because we are not under law, but under grace? May it never be!
Psalm 106:1
Praise Yahweh! Give thanks to Yahweh, for he is good, for his loving kindness endures forever.
Ephesians 2:4-5
But God, being rich in mercy, for his great love with which he loved us, even when we were dead through our trespasses, made us alive together with Christ (by grace you have been saved).
Mark 5:19
He didn't allow him, but said to him, "Go to your house, to your friends, and tell them what great things the Lord has done for you, and how he had mercy on you."
Matthew 7:12
Therefore whatever you desire for men to do to you, you shall also do to them; for this is the law and the prophets.
Psalm 40:11-12
Don't withhold your tender mercies from me, Yahweh. Let your loving kindness and your truth continually preserve me.

For innumerable evils have surrounded me. My iniquities have overtaken me, so that I am not able to look up. They are more than the hairs of my head. My heart has failed me.
Exodus 20:6
And showing loving kindness to thousands of those who love me and keep my commandments.
Matthew 23:23
"Woe to you, scribes and Pharisees, hypocrites! For you tithe mint, dill, and cumin, and have left undone the weightier matters of the law: justice, mercy, and faith. But you ought to have done these, and not to have left the other undone.
Galatians 6:7-10
Don't be deceived. God is not mocked, for whatever a man sows, that he will also reap.

For he who sows to his own flesh will from the flesh reap corruption. But he who sows to the Spirit will from the Spirit reap eternal life.

Let's not be weary in doing good, for we will reap in due season, if we don't give up.

So then, as we have opportunity, let's do what is good toward all men, and especially toward those who are of the household of the faith.
Exodus 33:19
He said, "I will make all my goodness pass before you, and will proclaim Yahweh's name before you. I will be gracious to whom I will be gracious, and will show mercy on whom I will show mercy."
Deuteronomy 7:2
And when Yahweh your God delivers them up before you, and you strike them; then you shall utterly destroy them. You shall make no covenant with them, nor show mercy to them.
Psalm 130:1-2
A Song of Ascents. Out of the depths I have cried to you, Yahweh.

Lord, hear my voice. Let your ears be attentive to the voice of my petitions.
Hebrews 2:17-18
Therefore he was obligated in all things to be made like his brothers, that he might become a merciful and faithful high priest in things pertaining to God, to make atonement for the sins of the people.

For in that he himself has suffered being tempted, he is able to help those who are tempted.
Romans 12:1-2
Therefore I urge you, brothers, by the mercies of God, to present your bodies a living sacrifice, holy, acceptable to God, which is your spiritual service.

Don't be conformed to this world, but be transformed by the renewing of your mind, so that you may prove what is the good, well-pleasing, and perfect will of God.
Psalm 51:1-2
For the Chief Musician. A Psalm by David, when Nathan the prophet came to him, after he had gone in to Bathsheba. Have mercy on me, God, according to your loving kindness. According to the multitude of your tender mercies, blot out my transgressions.

Wash me thoroughly from my iniquity. Cleanse me from my sin.
Romans 8:28
We know that all things work together for good for those who love God, to those who are called according to his purpose.
Philippians 1:29
Because it has been granted to you on behalf of Christ, not only to believe in him, but also to suffer on his behalf.
2 Samuel 24:14
David said to Gad, "I am in distress. Let us fall now into Yahweh's hand; for his mercies are great. Let me not fall into man's hand."
Verses on God's Love and Mercy
Psalm 112:4-5
Light dawns in the darkness for the upright, gracious, merciful, and righteous.

It is well with the man who deals graciously and lends. He will maintain his cause in judgment.
Mark 9:41
For whoever will give you a cup of water to drink in my name, because you are Christ's, most certainly I tell you, he will in no way lose his reward.
Zechariah 7:8-10
Yahweh's word came to Zechariah, saying, "Thus has Yahweh of Armies spoken, saying, 'Execute true judgment, and show kindness and compassion every man to his brother.

Don't oppress the widow, nor the fatherless, the foreigner, nor the poor; and let none of you devise evil against his brother in your heart.'
Mark 6:34
Jesus came out, saw a great multitude, and he had compassion on them, because they were like sheep without a shepherd, and he began to teach them many things.
Psalm 145:8-9
Yahweh is gracious, merciful, slow to anger, and of great loving kindness.

Yahweh is good to all. His tender mercies are over all his works.
Ephesians 4:31-32
Let all bitterness, wrath, anger, outcry, and slander, be put away from you, with all malice.

And be kind to one another, tender hearted, forgiving each other, just as God also in Christ forgave you.
John 3:16-17
For God so loved the world, that he gave his one and only Son, that whoever believes in him should not perish, but have eternal life.

For God didn't send his Son into the world to judge the world, but that the world should be saved through him.
Psalm 107:1
Give thanks to Yahweh, for he is good, for his loving kindness endures forever.
Proverbs 14:31
He who oppresses the poor shows contempt for his Maker, but he who is kind to the needy honors him.
James 3:17
But the wisdom that is from above is first pure, then peaceful, gentle, reasonable, full of mercy and good fruits, without partiality, and without hypocrisy.
Deuteronomy 4:31
For Yahweh your God is a merciful God. He will not fail you, neither destroy you, nor forget the covenant of your fathers which he swore to them.
Proverbs 28:13
He who conceals his sins doesn't prosper, but whoever confesses and renounces them finds mercy.
1 Timothy 1:16
However, for this cause I obtained mercy, that in me first, Jesus Christ might display all his patience, for an example of those who were going to believe in him for eternal life.
Psalm 25:10
All the paths of Yahweh are loving kindness and truth to such as keep his covenant and his testimonies.
Exodus 34:6-7
Yahweh passed by before him, and proclaimed, "Yahweh! Yahweh, a merciful and gracious God, slow to anger, and abundant in loving kindness and truth, keeping loving kindness for thousands, forgiving iniquity and disobedience and sin; and who will by no means clear the guilty, visiting the iniquity of the fathers on the children, and on the children's children, on the third and on the fourth generation."
Micah 7:18-19
Who is a God like you, who pardons iniquity, and passes over the disobedience of the remnant of his heritage? He doesn't retain his anger forever, because he delights in loving kindness.

He will again have compassion on us. He will tread our iniquities under foot; and you will cast all their sins into the depths of the sea.
Romans 9:22-24
What if God, willing to show his wrath, and to make his power known, endured with much patience vessels of wrath prepared for destruction, and that he might make known the riches of his glory on vessels of mercy, which he prepared beforehand for glory, us, whom he also called, not from the Jews only, but also from the Gentiles?
Luke 1:50
His mercy is for generations of generations on those who fear him.
Proverbs 12:10
A righteous man respects the life of his animal, but the tender mercies of the wicked are cruel.
1 Peter 3:8-9
Finally, be all like-minded, compassionate, loving as brothers, tender hearted, courteous, not rendering evil for evil, or insult for insult; but instead blessing; knowing that to this were you called, that you may inherit a blessing.
Matthew 18:33
Shouldn't you also have had mercy on your fellow servant, even as I had mercy on you?'
Deuteronomy 7:9
Know therefore that Yahweh your God himself is God, the faithful God, who keeps covenant and loving kindness with them who love him and keep his commandments to a thousand generations.
Proverbs 21:21
He who follows after righteousness and kindness finds life, righteousness, and honor.
Jude 1:23-25
And some save, snatching them out of the fire with fear, hating even the clothing stained by the flesh.

Now to him who is able to keep them from stumbling, and to present you faultless before the presence of his glory in great joy, to God our Savior, who alone is wise, be glory and majesty, dominion and power, both now and forever. Amen.
Romans 9:15-16
For he said to Moses, "I will have mercy on whom I have mercy, and I will have compassion on whom I have compassion."

So then it is not of him who wills, nor of him who runs, but of God who has mercy.
Job 6:14
"To him who is ready to faint, kindness should be shown from his friend; even to him who forsakes the fear of the Almighty.
Psalm 18:25
With the merciful you will show yourself merciful. With the perfect man, you will show yourself perfect.
Matthew 18:21-22
Then Peter came and said to him, "Lord, how often shall my brother sin against me, and I forgive him? Until seven times?"

Jesus said to him, "I don't tell you until seven times, but, until seventy times seven.
Romans 5:15
But the free gift isn't like the trespass. For if by the trespass of the one the many died, much more did the grace of God, and the gift by the grace of the one man, Jesus Christ, abound to the many.
Isaiah 55:7
Let the wicked forsake his way, and the unrighteous man his thoughts. Let him return to Yahweh, and he will have mercy on him; and to our God, for he will freely pardon.
What did you think of these Bible Verses on Mercy? Remember that God asks you for courage and, above all, to love your neighbor as yourself. He knows what is best for each of His children, and His timing is perfect. Do you have any other Bible verses about God's Mercy to contribute to the community? Leave your message in the comments.