We show you the list with Bible Verses about Love of God. God asks us to be strong and courageous in the face of adversity but also offers us his unconditional love and protection; we must only obey his word. Be inspired by these messages about the love of God.
God, the creator of heaven and earth, loves each one of us and shows it to us at different moments of life. Even though we have often turned away from him and his way by committing sins, he still loves you and desires to have a relationship with you. He forgives us if we repent from the heart; he is a kind father.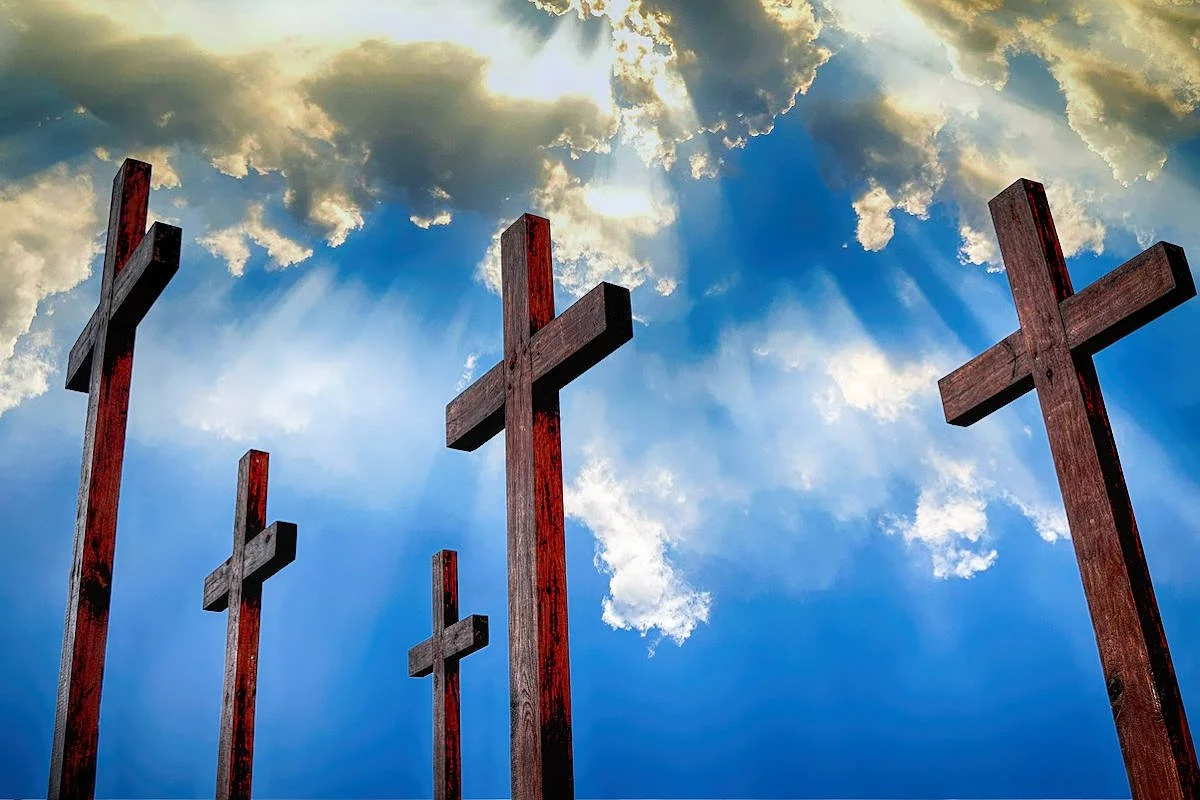 Bible Verses about Love of God. Photo by Pete Linforth. Pixabay.
That is why we need to fill ourselves with his beautiful and glorifying word, which we find in the bible through the different biblical verses. Find peace in your spirit with these Bible Verses about the Love of God so that at no time doubt that he is omnipotent and omnipresent in our lives.
Bible Verses about Love of God
Romans 5:8
But God commends his own love toward us, in that while we were yet sinners, Christ died for us.
Isaiah 49:16
Behold, I have engraved you on the palms of my hands. your walls are continually before me.
1 Chronicles 16:34
Oh give thanks to Yahweh, for he is good, for his loving kindness endures forever.
Galatians 6:9
Let's not be weary in doing good, for we will reap in due season, if we don't give up.
1 John 4:7-8
Beloved, let's love one another, for love is of God; and everyone who loves has been born of God, and knows God.

He who doesn't love doesn't know God, for God is love.
Ephesians 2:4-5
But God, being rich in mercy, for his great love with which he loved us, even when we were dead through our trespasses, made us alive together with Christ (by grace you have been saved).
1 John 4:18
There is no fear in love; but perfect love casts out fear, because fear has punishment. He who fears is not made perfect in love.
Micah 7:18
Who is a God like you, who pardons iniquity, and passes over the disobedience of the remnant of his heritage? He doesn't retain his anger forever, because he delights in loving kindness.
John 15:9
Even as the Father has loved me, I also have loved you. Remain in my love.
1 Corinthians 13:13
But now faith, hope, and love remain—these three. The greatest of these is love.
John 15:13
Greater love has no one than this, that someone lay down his life for his friends.
2 Chronicles 6:14
And he said, "Yahweh, the God of Israel, there is no God like you in heaven or on earth; you who keep covenant and loving kindness with your servants who walk before you with all their heart.
Jude 1:21
Keep yourselves in God's love, looking for the mercy of our Lord Jesus Christ to eternal life.
Romans 8:31-32
What then shall we say about these things? If God is for us, who can be against us?

He who didn't spare his own Son, but delivered him up for us all, how would he not also with him freely give us all things?
John 14:21
One who has my commandments, and keeps them, that person is one who loves me. One who loves me will be loved by my Father, and I will love him, and will reveal myself to him."
Jeremiah 31:3
Yahweh appeared of old to me, saying, "Yes, I have loved you with an everlasting love. Therefore I have drawn you with loving kindness.
Zephaniah 3:17
Yahweh, your God, is among you, a mighty one who will save. He will rejoice over you with joy. He will calm you in his love. He will rejoice over you with singing.
John 3:16
For God so loved the world, that he gave his one and only Son, that whoever believes in him should not perish, but have eternal life.
Romans 5:5
And hope doesn't disappoint us, because God's love has been poured out into our hearts through the Holy Spirit who was given to us.
Joshua 1:9
Haven't I commanded you? Be strong and courageous. Don't be afraid. Don't be dismayed, for Yahweh your God is with you wherever you go."
Bible Verses about Love and Protection of God
Isaiah 41:10
Don't you be afraid, for I am with you. Don't be dismayed, for I am your God. I will strengthen you. Yes, I will help you. Yes, I will uphold you with the right hand of my righteousness.
Psalm 136:26
Oh give thanks to the God of heaven; for his loving kindness endures forever.
John 16:27
For the Father himself loves you, because you have loved me, and have believed that I came from God.
Philippians 4:6
In nothing be anxious, but in everything, by prayer and petition with thanksgiving, let your requests be made known to God.
Psalm 109:26
Help me, Yahweh, my God. Save me according to your loving kindness.
Ephesians 1:5-6
Having predestined us for adoption as children through Jesus Christ to himself, according to the good pleasure of his desire, to the praise of the glory of his grace, by which he freely gave us favor in the Beloved.
Romans 8:35
Who shall separate us from the love of Christ? Could oppression, or anguish, or persecution, or famine, or nakedness, or peril, or sword?
Galatians 2:20
I have been crucified with Christ, and it is no longer I that live, but Christ lives in me. That life which I now live in the flesh, I live by faith in the Son of God, who loved me, and gave himself up for me.
Psalm 86:15
But you, Lord, are a merciful and gracious God, slow to anger, and abundant in loving kindness and truth.
John 15:12
"This is my commandment, that you love one another, even as I have loved you.
Romans 8:28
We know that all things work together for good for those who love God, to those who are called according to his purpose.
Psalm 103:13
Like a father has compassion on his children, so Yahweh has compassion on those who fear him.
Jeremiah 29:11
For I know the thoughts that I think toward you," says Yahweh, "thoughts of peace, and not of evil, to give you hope and a future.
1 John 3:1
See how great a love the Father has given to us, that we should be called children of God! For this cause the world doesn't know us, because it didn't know him.
Psalm 63:3
Because your loving kindness is better than life, my lips shall praise you.
Ephesians 2:10
For we are his workmanship, created in Christ Jesus for good works, which God prepared before that we would walk in them.
1 Peter 5:6-7
Humble yourselves therefore under the mighty hand of God, that he may exalt you in due time; casting all your worries on him, because he cares for you.
Lamentations 3:22-23
It is because of Yahweh's loving kindnesses that we are not consumed, because his compassion doesn't fail.

They are new every morning. Great is your faithfulness.
Psalm 17:8
Keep me as the apple of your eye. Hide me under the shadow of your wings.
1 John 4:19
We love him, because he first loved us.
Ephesians 3:17-19
That Christ may dwell in your hearts through faith; to the end that you, being rooted and grounded in love, may be strengthened to comprehend with all the saints what is the width and length and height and depth, and to know Christ's love which surpasses knowledge, that you may be filled with all the fullness of God.
Verses to feel the love of God
1 John 4:9-11
By this God's love was revealed in us, that God has sent his one and only Son into the world that we might live through him.

In this is love, not that we loved God, but that he loved us, and sent his Son as the atoning sacrifice for our sins.

Beloved, if God loved us in this way, we also ought to love one another.
Hebrews 12:6
For whom the Lord loves, he chastens, and scourges every son whom he receives."
Colossians 3:14
Above all these things, walk in love, which is the bond of perfection.
Psalm 36:7
How precious is your loving kindness, God! The children of men take refuge under the shadow of your wings.
Romans 8:37-39
No, in all these things, we are more than conquerors through him who loved us.

For I am persuaded that neither death, nor life, nor angels, nor principalities, nor things present, nor things to come, nor powers, nor height, nor depth, nor any other created thing, will be able to separate us from God's love, which is in Christ Jesus our Lord.
1 John 4:16
We know and have believed the love which God has for us. God is love, and he who remains in love remains in God, and God remains in him.
2 Thessalonians 3:5
May the Lord direct your hearts into God's love, and into the perseverance of Christ.
Deuteronomy 7:9
Know therefore that Yahweh your God himself is God, the faithful God, who keeps covenant and loving kindness with them who love him and keep his commandments to a thousand generations.
Psalm 107:8-9
Let them praise Yahweh for his loving kindness, for his wonderful deeds to the children of men!

For he satisfies the longing soul. He fills the hungry soul with good.
John 13:34-35
A new commandment I give to you, that you love one another. Just as I have loved you, you also love one another.

By this everyone will know that you are my disciples, if you have love for one another."
Galatians 4:5
That he might redeem those who were under the law, that we might receive the adoption of children.
Psalm 37:7-9
Rest in Yahweh, and wait patiently for him. Don't fret because of him who prospers in his way, because of the man who makes wicked plots happen.

Cease from anger, and forsake wrath. Don't fret, it leads only to evildoing.

For evildoers shall be cut off, but those who wait for Yahweh shall inherit the land.
1 John 4:10
In this is love, not that we loved God, but that he loved us, and sent his Son as the atoning sacrifice for our sins.
Ephesians 5:25
Husbands, love your wives, even as Christ also loved the assembly, and gave himself up for it.
Isaiah 54:10
For the mountains may depart, and the hills be removed; but my loving kindness will not depart from you, and my covenant of peace will not be removed," says Yahweh who has mercy on you.
John 10:10
The thief only comes to steal, kill, and destroy. I came that they may have life, and may have it abundantly.
Romans 12:12
Rejoicing in hope; enduring in troubles; continuing steadfastly in prayer.
Psalm 109:21
But deal with me, Yahweh the Lord, for your name's sake, because your loving kindness is good, deliver me.
John 15:15
No longer do I call you servants, for the servant doesn't know what his lord does. But I have called you friends, for everything that I heard from my Father, I have made known to you.
Romans 8:25
But if we hope for that which we don't see, we wait for it with patience.
Psalm 5:11-12
But let all those who take refuge in you rejoice, Let them always shout for joy, because you defend them. Let them also who love your name be joyful in you.

For you will bless the righteous. Yahweh, you will surround him with favor as with a shield.
What did you think of these Bible Verses about Love of God? There is nothing that fills us as much as the word of God.
You may be interested in:
In difficult times is when we should take advantage of His promises to help us and live in joy and worship. Do you have any other Bible Verses about the Love of God to contribute to the community? Leave your message in the comments.