We show you the list with Bible Verses of Joy. God asks us to be happy, to pray without fear, without ceasing, not to be jealous, and to put away envy; he wants us to seek our happiness in his name. Be inspired by these messages of Joy and love for God.
Joy and jubilation are connected; they are the direct connection to God. The verses of joy will serve as a reminder to Christians who are going through a difficult season that we should not falter at any time, for God's promises will always lift us out of the mire, and wherever we fall, we just have to trust and never lose faith.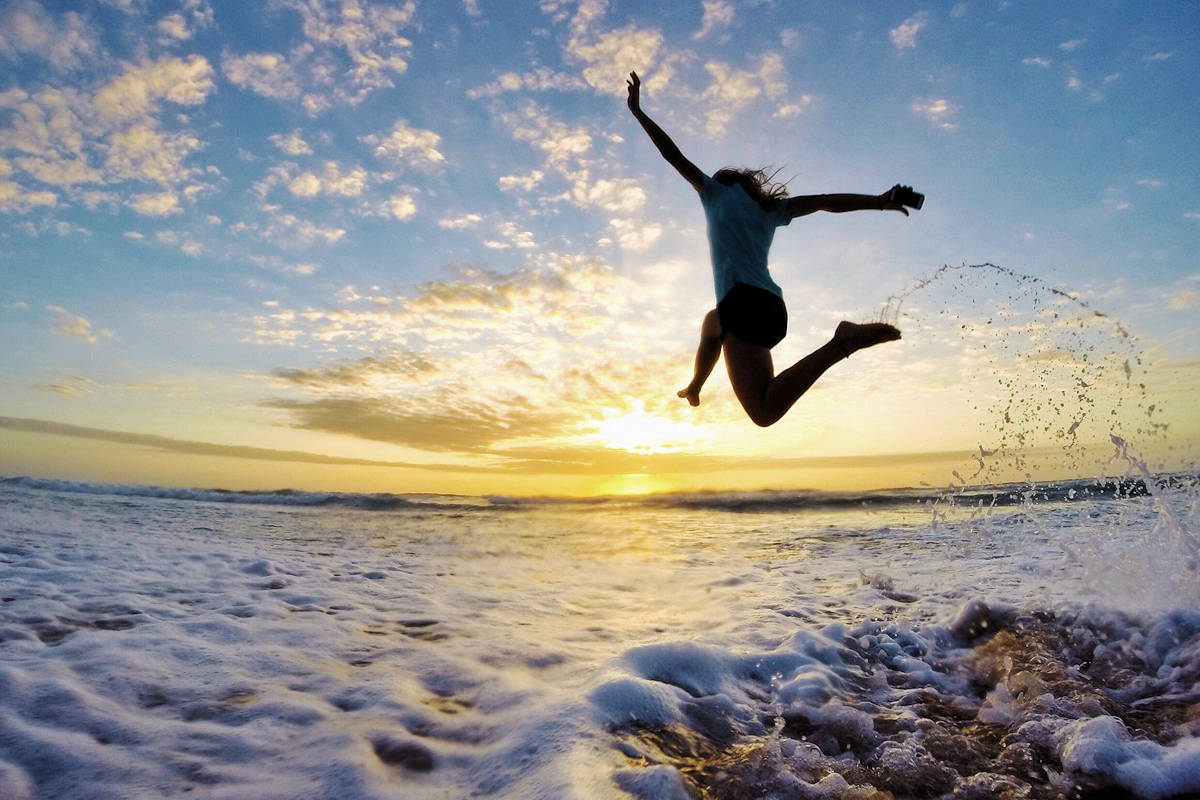 Bible Verses of Joy. Photo by @natsdossantos. Twenty20.
The word of God can be deciphered in the bible, and in it, we can find the meaning of our path, our encouragement, and happiness. True joy is found in sincere gratitude for God's compassion, mercy, and grace. Read and internalize these verses that will fill you with joy and hope.
Bible Verses of Joy
Philippians 4:4
Rejoice in the Lord always! Again I will say, "Rejoice!"
James 1:2
Count it all joy, my brothers, when you fall into various temptations.
Romans 15:13
Now may the God of hope fill you with all joy and peace in believing, that you may abound in hope, in the power of the Holy Spirit.
Romans 12:12
Rejoicing in hope; enduring in troubles; continuing steadfastly in prayer.
Romans 14:17
For God's Kingdom is not eating and drinking, but righteousness, peace, and joy in the Holy Spirit.
Psalm 16:11
You will show me the path of life. In your presence is fullness of joy. In your right hand there are pleasures forever more.
John 16:22
Therefore you now have sorrow, but I will see you again, and your heart will rejoice, and no one will take your joy away from you.
Galatians 5:22
But the fruit of the Spirit is love, joy, peace, patience, kindness, goodness, faith.
John 16:24
Until now, you have asked nothing in my name. Ask, and you will receive, that your joy may be made full.
Proverbs 17:22
A cheerful heart makes good medicine, but a crushed spirit dries up the bones.
1 Peter 1:8-9
Whom not having known you love; in whom, though now you don't see him, yet believing, you rejoice greatly with joy unspeakable and full of glory—receiving the result of your faith, the salvation of your souls.
James 1:3-4
Knowing that the testing of your faith produces endurance.

Let endurance have its perfect work, that you may be perfect and complete, lacking in nothing.
Proverbs 10:28
The prospect of the righteous is joy, but the hope of the wicked will perish.
Psalm 71:23
My lips shall shout for joy! My soul, which you have redeemed, sings praises to you!
Proverbs 23:24
The father of the righteous has great joy. Whoever fathers a wise child delights in him.
Luke 15:3-7
He told them this parable.

"Which of you men, if you had one hundred sheep, and lost one of them, wouldn't leave the ninety-nine in the wilderness, and go after the one that was lost, until he found it?

When he has found it, he carries it on his shoulders, rejoicing.

When he comes home, he calls together his friends and his neighbors, saying to them, 'Rejoice with me, for I have found my sheep which was lost!'

I tell you that even so there will be more joy in heaven over one sinner who repents, than over ninety-nine righteous people who need no repentance.
Psalm 30:11
You have turned my mourning into dancing for me. You have removed my sackcloth, and clothed me with gladness.
Matthew 2:10
When they saw the star, they rejoiced with exceedingly great joy.
Psalm 94:18-19
When I said, "My foot is slipping!" Your loving kindness, Yahweh, held me up.

In the multitude of my thoughts within me, your comforts delight my soul.
1 John 1:4
And we write these things to you, that our joy may be fulfilled.
1 Thessalonians 5:16-18
Rejoice always.

Pray without ceasing.

In everything give thanks, for this is the will of God in Christ Jesus toward you.
Psalm 51:12
Restore to me the joy of your salvation. Uphold me with a willing spirit.
Luke 2:8-11
There were shepherds in the same country staying in the field, and keeping watch by night over their flock.

Behold, an angel of the Lord stood by them, and the glory of the Lord shone around them, and they were terrified.

The angel said to them, "Don't be afraid, for behold, I bring you good news of great joy which will be to all the people.

For there is born to you today, in David's city, a Savior, who is Christ the Lord.
Psalm 37:4
Also delight yourself in Yahweh, and he will give you the desires of your heart.
Philippians 2:1-2
If therefore there is any exhortation in Christ, if any consolation of love, if any fellowship of the Spirit, if any tender mercies and compassion, make my joy full, by being like-minded, having the same love, being of one accord, of one mind.
Acts 13:52
The disciples were filled with joy and with the Holy Spirit.
Psalm 4:7
You have put gladness in my heart, more than when their grain and their new wine are increased.
Romans 12:15
Rejoice with those who rejoice. Weep with those who weep.
Isaiah 61:10
I will greatly rejoice in Yahweh! My soul will be joyful in my God; for he has clothed me with the garments of salvation. He has covered me with the robe of righteousness, as a bridegroom decks himself with a garland, and as a bride adorns herself with her jewels.
Esther 8:17
In every province, and in every city, wherever the king's commandment and his decree came, the Jews had gladness, joy, a feast, and a good day. Many from among the peoples of the land became Jews; for the fear of the Jews was fallen on them.
1 Kings 8:66
On the eighth day he sent the people away; and they blessed the king, and went to their tents joyful and glad in their hearts for all the goodness that Yahweh had shown to David his servant, and to Israel his people.
Jude 1:24-25
Now to him who is able to keep them from stumbling, and to present you faultless before the presence of his glory in great joy, to God our Savior, who alone is wise, be glory and majesty, dominion and power, both now and forever. Amen.
1 Timothy 6:17
Charge those who are rich in this present world that they not be arrogant, nor have their hope set on the uncertainty of riches, but on the living God, who richly provides us with everything to enjoy.
Ecclesiastes 9:7
Go your way—eat your bread with joy, and drink your wine with a merry heart; for God has already accepted your works.
1 Kings 1:40
All the people came up after him, and the people piped with pipes, and rejoiced with great joy, so that the earth shook with their sound.
Bible Verses of Joy and Joyfulness
John 3:28-29
You yourselves testify that I said, 'I am not the Christ,' but, 'I have been sent before him.'

He who has the bride is the bridegroom; but the friend of the bridegroom, who stands and hears him, rejoices greatly because of the bridegroom's voice. This, my joy, therefore is made full.
1 Thessalonians 3:9
For what thanksgiving can we render again to God for you, for all the joy with which we rejoice for your sakes before our God.
1 Chronicles 16:26-28
For all the gods of the peoples are idols, but Yahweh made the heavens.

Honor and majesty are before him. Strength and gladness are in his place.

Ascribe to Yahweh, you relatives of the peoples, ascribe to Yahweh glory and strength!
Psalm 47:1
For the Chief Musician. A Psalm by the sons of Korah. Oh clap your hands, all you nations. Shout to God with the voice of triumph!
Luke 2:16-20
They came with haste, and found both Mary and Joseph, and the baby was lying in the feeding trough.

When they saw it, they publicized widely the saying which was spoken to them about this child.

All who heard it wondered at the things which were spoken to them by the shepherds.

But Mary kept all these sayings, pondering them in her heart.

The shepherds returned, glorifying and praising God for all the things that they had heard and seen, just as it was told them.
Philippians 1:4-5
Always in every request of mine on behalf of you all, making my requests with joy, for your partnership in furtherance of the Good News from the first day until now.
John 17:13
But now I come to you, and I say these things in the world, that they may have my joy made full in themselves.
Luke 10:17
The seventy returned with joy, saying, "Lord, even the demons are subject to us in your name!"
Jeremiah 15:16
Your words were found, and I ate them. Your words were to me a joy and the rejoicing of my heart, for I am called by your name, Yahweh, God of Armies.
Psalm 30:5
For his anger is but for a moment. His favor is for a lifetime. Weeping may stay for the night, but joy comes in the morning.
2 Corinthians 7:4
Great is my boldness of speech toward you. Great is my boasting on your behalf. I am filled with comfort. I overflow with joy in all our affliction.
Psalm 126:2-3
Then our mouth was filled with laughter, and our tongue with singing. Then they said among the nations, "Yahweh has done great things for them."

Yahweh has done great things for us, and we are glad.
2 Samuel 6:21
David said to Michal, "It was before Yahweh, who chose me above your father, and above all his house, to appoint me prince over the people of Yahweh, over Israel. Therefore I will celebrate before Yahweh.
Psalm 19:8
Yahweh's precepts are right, rejoicing the heart. Yahweh's commandment is pure, enlightening the eyes.
Isaiah 55:12
For you shall go out with joy, and be led out with peace. The mountains and the hills will break out before you into singing; and all the trees of the fields will clap their hands.
Philemon 1:7
For we have much joy and comfort in your love, because the hearts of the saints have been refreshed through you, brother.
Psalm 5:11
But let all those who take refuge in you rejoice, Let them always shout for joy, because you defend them. Let them also who love your name be joyful in you.
2 Corinthians 6:10
As sorrowful, yet always rejoicing; as poor, yet making many rich; as having nothing, and yet possessing all things.
2 Corinthians 1:24
Not that we control your faith, but are fellow workers with you for your joy. For you stand firm in faith.
3 John 1:3-4
For I rejoiced greatly, when brothers came and testified about your truth, even as you walk in truth.

I have no greater joy than this, to hear about my children walking in truth.
Psalm 70:4
Let all those who seek you rejoice and be glad in you. Let those who love your salvation continually say, "Let God be exalted!"
Nehemiah 8:10
Then he said to them, "Go your way. Eat the fat, drink the sweet, and send portions to him for whom nothing is prepared, for today is holy to our Lord. Don't be grieved, for the joy of Yahweh is your strength."
2 Corinthians 12:10
Therefore I take pleasure in weaknesses, in injuries, in necessities, in persecutions, in distresses, for Christ's sake. For when I am weak, then am I strong.
Colossians 1:11
Strengthened with all power, according to the might of his glory, for all endurance and perseverance with joy.
Nehemiah 12:43
They offered great sacrifices that day, and rejoiced; for God had made them rejoice with great joy; and the women and the children also rejoiced; so that the joy of Jerusalem was heard even far away.
Psalm 90:14
Satisfy us in the morning with your loving kindness, that we may rejoice and be glad all our days.
Ezra 6:22
And kept the feast of unleavened bread seven days with joy; because Yahweh had made them joyful, and had turned the heart of the king of Assyria to them, to strengthen their hands in the work of God, the God of Israel's house.
Psalm 119:143
Trouble and anguish have taken hold of me. Your commandments are my delight.
Isaiah 35:10
Then Yahweh's ransomed ones will return, and come with singing to Zion; and everlasting joy will be on their heads. They will obtain gladness and joy, and sorrow and sighing will flee away."
Psalm 27:6
Now my head will be lifted up above my enemies around me; I will offer sacrifices of joy in his tent. I will sing, yes, I will sing praises to Yahweh.
Isaiah 12:1-6
In that day you will say, "I will give thanks to you, Yahweh; for though you were angry with me, your anger has turned away and you comfort me.

Behold, God is my salvation. I will trust, and will not be afraid; for Yah, Yahweh, is my strength and song; and he has become my salvation."

Therefore with joy you will draw water out of the wells of salvation.

In that day you will say, "Give thanks to Yahweh! Call on his name. Declare his doings among the peoples. Proclaim that his name is exalted!

Sing to Yahweh, for he has done excellent things! Let this be known in all the earth!

Cry aloud and shout, you inhabitant of Zion; for the Holy One of Israel is great among you!"
Psalm 21:6
For you make him most blessed forever. You make him glad with joy in your presence.
John 16:33
I have told you these things, that in me you may have peace. In the world you have trouble; but cheer up! I have overcome the world."
Psalm 105:43
He brought his people out with joy, his chosen with singing.
Jeremiah 29:11
For I know the thoughts that I think toward you," says Yahweh, "thoughts of peace, and not of evil, to give you hope and a future.
Bible Verses of Joy, Rejoicing and blessing in God's Name
Luke 15:8-10
Or what woman, if she had ten drachma coins, if she lost one drachma coin, wouldn't light a lamp, sweep the house, and seek diligently until she found it?

When she has found it, she calls together her friends and neighbors, saying, 'Rejoice with me, for I have found the drachma which I had lost.'

Even so, I tell you, there is joy in the presence of the angels of God over one sinner repenting."
Hebrews 12:1-3
Therefore let's also, seeing we are surrounded by so great a cloud of witnesses, lay aside every weight and the sin which so easily entangles us, and let's run with perseverance the race that is set before us, looking to Jesus, the author and perfecter of faith, who for the joy that was set before him endured the cross, despising its shame, and has sat down at the right hand of the throne of God.

For consider him who has endured such contradiction of sinners against himself, that you don't grow weary, fainting in your souls.
Psalm 33:21
For our heart rejoices in him, because we have trusted in his holy name.
Romans 15:32
That I may come to you in joy through the will of God, and together with you, find rest.
Luke 1:47
My spirit has rejoiced in God my Savior.
Psalm 28:7
Yahweh is my strength and my shield. My heart has trusted in him, and I am helped. Therefore my heart greatly rejoices. With my song I will thank him.
Zephaniah 3:17
Yahweh, your God, is among you, a mighty one who will save. He will rejoice over you with joy. He will calm you in his love. He will rejoice over you with singing.
Psalm 32:11
Be glad in Yahweh, and rejoice, you righteous! Shout for joy, all you who are upright in heart!
1 Peter 4:12-13
Beloved, don't be astonished at the fiery trial which has come upon you, to test you, as though a strange thing happened to you.

But because you are partakers of Christ's sufferings, rejoice; that at the revelation of his glory you also may rejoice with exceeding joy.
Psalm 119:111
I have taken your testimonies as a heritage forever, for they are the joy of my heart.
1 Thessalonians 2:17-20
But we, brothers, being bereaved of you for a short season, in presence, not in heart, tried even harder to see your face with great desire, because we wanted to come to you—indeed, I, Paul, once and again—but Satan hindered us.

For what is our hope, or joy, or crown of rejoicing? Isn't it even you, before our Lord Jesus at his coming?

For you are our glory and our joy.
Acts 2:28
You made known to me the ways of life. You will make me full of gladness with your presence.
Psalm 97:11
Light is sown for the righteous, and gladness for the upright in heart.
John 20:19
When therefore it was evening, on that day, the first day of the week, and when the doors were locked where the disciples were assembled, for fear of the Jews, Jesus came and stood in the middle, and said to them, "Peace be to you."
Ecclesiastes 2:26
For to the man who pleases him, God gives wisdom, knowledge, and joy; but to the sinner he gives travail, to gather and to heap up, that he may give to him who pleases God. This also is vanity and a chasing after wind.
Psalm 68:3
But let the righteous be glad. Let them rejoice before God. Yes, let them rejoice with gladness.
Psalm 119:14
I have rejoiced in the way of your testimonies, as much as in all riches.
1 Thessalonians 1:6-7
You became imitators of us, and of the Lord, having received the word in much affliction, with joy of the Holy Spirit, so that you became an example to all who believe in Macedonia and in Achaia.
Psalm 118:22-24
The stone which the builders rejected has become the cornerstone.

This is Yahweh's doing. It is marvelous in our eyes.

This is the day that Yahweh has made. We will rejoice and be glad in it!
Habakkuk 3:17-19
For though the fig tree doesn't flourish, nor fruit be in the vines; the labor of the olive fails, the fields yield no food; the flocks are cut off from the fold, and there is no herd in the stalls: yet I will rejoice in Yahweh. I will be joyful in the God of my salvation!

Yahweh, the Lord, is my strength. He makes my feet like deer's feet, and enables me to go in high places. For the music director, on my stringed instruments.
Psalm 100:1-2
A Psalm of thanksgiving. Shout for joy to Yahweh, all you lands!

Serve Yahweh with gladness. Come before his presence with singing.
Luke 24:52
They worshiped him, and returned to Jerusalem with great joy.
Psalm 51:8
Let me hear joy and gladness, That the bones which you have broken may rejoice.
1 Samuel 18:6
As they came, when David returned from the slaughter of the Philistine, the women came out of all the cities of Israel, singing and dancing, to meet king Saul, with tambourines, with joy, and with instruments of music.
Psalm 126:5-6
Those who sow in tears will reap in joy.

He who goes out weeping, carrying seed for sowing, will certainly come again with joy, carrying his sheaves.
Romans 5:11
Not only so, but we also rejoice in God through our Lord Jesus Christ, through whom we have now received the reconciliation.
Psalm 16:9
Therefore my heart is glad, and my tongue rejoices. My body shall also dwell in safety.
Isaiah 9:3
You have multiplied the nation. You have increased their joy. They rejoice before you according to the joy in harvest, as men rejoice when they divide the plunder.
Psalm 95:1-2
Oh come, let's sing to Yahweh. Let's shout aloud to the rock of our salvation!

Let's come before his presence with thanksgiving. Let's extol him with songs!
2 John 1:12
Having many things to write to you, I don't want to do so with paper and ink, but I hope to come to you, and to speak face to face, that our joy may be made full.
Psalm 92:4
For you, Yahweh, have made me glad through your work. I will triumph in the works of your hands.
2 Corinthians 8:1-2
Moreover, brothers, we make known to you the grace of God which has been given in the assemblies of Macedonia; how that in much proof of affliction the abundance of their joy and their deep poverty abounded to the riches of their generosity.
Matthew 25:21
"His lord said to him, 'Well done, good and faithful servant. You have been faithful over a few things, I will set you over many things. Enter into the joy of your lord.'
Hebrews 13:17
Obey your leaders and submit to them, for they watch on behalf of your souls, as those who will give account, that they may do this with joy, and not with groaning, for that would be unprofitable for you.
John 15:11
I have spoken these things to you, that my joy may remain in you, and that your joy may be made full.
Proverbs 15:23
Joy comes to a man with the reply of his mouth. How good is a word at the right time!
What did you think of these Bible Verses of Joy? There is nothing that fills us as much as the word of God. In difficult times is when we should take advantage of his promises to help us and live in joy and worship. Do you have any other Bible verses of Joy to contribute to the community? Leave your message in the comments.