We show you the list with Bible Verses about Salvation. We know that as humans, we can make mistakes, and we can feel in moments of weakness, but God's word reminds us that he will save us from any uncertainty or danger. Be inspired by these messages of salvation from God.
The gospel is the good news of our reconciliation with God through Christ's sacrifice on the cross. We know that God sent us to do good, to love our neighbor, and to be courageous in all the trials that come our way, his promise has always been salvation and eternal life, and we know that this promise will be fulfilled. Therefore, in difficult moments, when we feel that our faith is broken is when we should ask Him the most, and we should do everything to strengthen our spirit.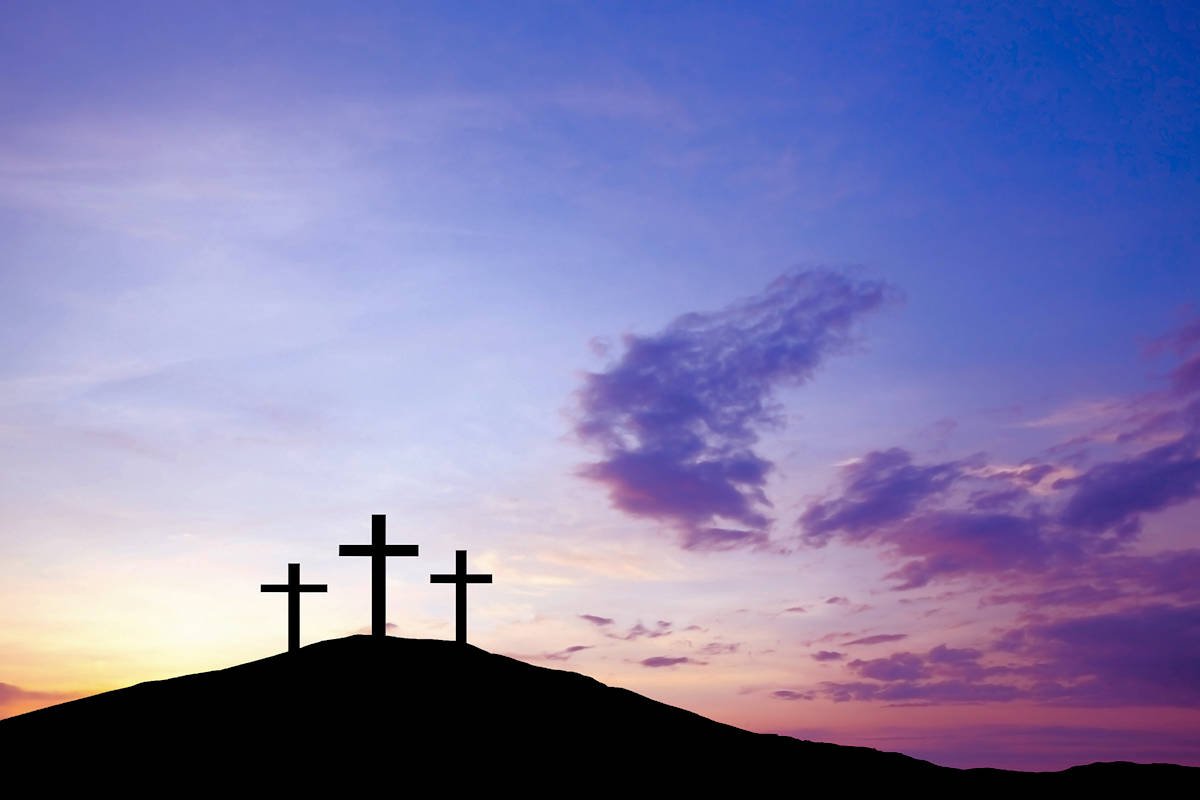 Bible Verses about Salvation. Photo by serbogachuk. Envato.
Through this set of Bible quotes, you will learn more about the biblical definition of redemption. These Bible verses on salvation are intended to enlighten and encourage faith and understanding of salvation.
Bible Verses about Salvation
Ephesians 2:8-9
For by grace you have been saved through faith, and that not of yourselves; it is the gift of God, not of works, that no one would boast.
Romans 10:9
That if you will confess with your mouth that Jesus is Lord, and believe in your heart that God raised him from the dead, you will be saved.
Acts 16:30-33
Brought them out, and said, "Sirs, what must I do to be saved?"

They said, "Believe in the Lord Jesus Christ, and you will be saved, you and your household."

They spoke the word of the Lord to him, and to all who were in his house.

He took them the same hour of the night, and washed their stripes, and was immediately baptized, he and all his household.
Acts 4:12
There is salvation in none other, for neither is there any other name under heaven, that is given among men, by which we must be saved!"
Matthew 7:21
Not everyone who says to me, 'Lord, Lord,' will enter into the Kingdom of Heaven; but he who does the will of my Father who is in heaven.
John 6:44
No one can come to me unless the Father who sent me draws him, and I will raise him up in the last day.
Titus 3:5
Not by works of righteousness which we did ourselves, but according to his mercy, he saved us through the washing of regeneration and renewing by the Holy Spirit.
John 14:6
Jesus said to him, "I am the way, the truth, and the life. No one comes to the Father, except through me.
Psalm 37:39
But the salvation of the righteous is from Yahweh. He is their stronghold in the time of trouble.
Psalm 62:7
With God is my salvation and my honor. The rock of my strength, and my refuge, is in God.
1 Thessalonians 5:9
For God didn't appoint us to wrath, but to the obtaining of salvation through our Lord Jesus Christ.
2 Peter 2:20-21
For if, after they have escaped the defilement of the world through the knowledge of the Lord and Savior Jesus Christ, they are again entangled in it and overcome, the last state has become worse for them than the first.

For it would be better for them not to have known the way of righteousness, than, after knowing it, to turn back from the holy commandment delivered to them.
Hebrews 4:11
Let's therefore give diligence to enter into that rest, lest anyone fall after the same example of disobedience.
John 1:12
But as many as received him, to them he gave the right to become God's children, to those who believe in his name.
Acts 17:30
The times of ignorance therefore God overlooked. But now he commands that all people everywhere should repent.
John 8:31
Jesus therefore said to those Jews who had believed him, "If you remain in my word, then you are truly my disciples.
Mark 10:27
Jesus, looking at them, said, "With men it is impossible, but not with God, for all things are possible with God."
Hebrews 10:26-27
For if we sin willfully after we have received the knowledge of the truth, there remains no more a sacrifice for sins, but a certain fearful expectation of judgment, and a fierceness of fire which will devour the adversaries.
Romans 5:7-8
For one will hardly die for a righteous man. Yet perhaps for a righteous person someone would even dare to die.

But God commends his own love toward us, in that while we were yet sinners, Christ died for us.
1 Peter 3:21
This is a symbol of baptism, which now saves you—not the putting away of the filth of the flesh, but the answer of a good conscience toward God, through the resurrection of Jesus Christ.
Psalm 62:1
For the Chief Musician. To Jeduthun. A Psalm by David. My soul rests in God alone. My salvation is from him.
1 Thessalonians 4:16-17
For the Lord himself will descend from heaven with a shout, with the voice of the archangel, and with God's trumpet. The dead in Christ will rise first, then we who are alive, who are left, will be caught up together with them in the clouds, to meet the Lord in the air. So we will be with the Lord forever.
Romans 3:20
Because by the works of the law, no flesh will be justified in his sight. For through the law comes the knowledge of sin.
2 Timothy 3:15
From infancy, you have known the holy Scriptures which are able to make you wise for salvation through faith, which is in Christ Jesus.
Psalm 60:5
So that your beloved may be delivered, save with your right hand, and answer us.
1 John 1:9
If we confess our sins, he is faithful and righteous to forgive us the sins, and to cleanse us from all unrighteousness.
Luke 21:19
"By your endurance you will win your lives.
Psalm 34:17-18
The righteous cry, and Yahweh hears, and delivers them out of all their troubles.

Yahweh is near to those who have a broken heart, and saves those who have a crushed spirit.
Titus 2:11-12
For the grace of God has appeared, bringing salvation to all men, instructing us to the intent that, denying ungodliness and worldly lusts, we would live soberly, righteously, and godly in this present age.
Hebrews 2:3
How will we escape if we neglect so great a salvation—which at the first having been spoken through the Lord, was confirmed to us by those who heard.
1 Corinthians 10:12
Therefore let him who thinks he stands be careful that he doesn't fall.
Romans 3:10
As it is written, "There is no one righteous; no, not one.
Acts 28:28
"Be it known therefore to you, that the salvation of God is sent to the nations, and they will listen."
2 Peter 3:17-18
You therefore, beloved, knowing these things beforehand, beware, lest being carried away with the error of the wicked, you fall from your own steadfastness.

But grow in the grace and knowledge of our Lord and Savior Jesus Christ. To him be the glory both now and forever. Amen.
1 Timothy 4:1
But the Spirit says expressly that in later times some will fall away from the faith, paying attention to seducing spirits and doctrines of demons.
James 2:18
Yes, a man will say, "You have faith, and I have works." Show me your faith without works, and I by my works will show you my faith.
1 Corinthians 15:1-2
Now I declare to you, brothers, the Good News which I preached to you, which also you received, in which you also stand, by which also you are saved, if you hold firmly the word which I preached to you—unless you believed in vain.
Ezekiel 36:26
I will also give you a new heart, and I will put a new spirit within you. I will take away the stony heart out of your flesh, and I will give you a heart of flesh.
Romans 6:23
For the wages of sin is death, but the free gift of God is eternal life in Christ Jesus our Lord.
1 Timothy 1:19
Holding faith and a good conscience; which some having thrust away made a shipwreck concerning the faith;
Romans 6:14
For sin will not have dominion over you. For you are not under law, but under grace.
1 Peter 2:2
As newborn babies, long for the pure milk of the Word, that with it you may grow,
Acts 2:41
Then those who gladly received his word were baptized. There were added that day about three thousand souls.
Luke 13:24
"Strive to enter in by the narrow door, for many, I tell you, will seek to enter in, and will not be able.
Ephesians 2:10
For we are his workmanship, created in Christ Jesus for good works, which God prepared before that we would walk in them.
Bible Verses to find Inner Salvation
1 Timothy 4:16
Pay attention to yourself, and to your teaching. Continue in these things, for in doing this you will save both yourself and those who hear you.
Acts 3:19
"Repent therefore, and turn again, that your sins may be blotted out, so that there may come times of refreshing from the presence of the Lord.
Hebrews 10:35-39
Therefore don't throw away your boldness, which has a great reward.

For you need endurance so that, having done the will of God, you may receive the promise.

"In a very little while, he who comes will come, and will not wait.

But the righteous will live by faith. If he shrinks back, my soul has no pleasure in him."

But we are not of those who shrink back to destruction, but of those who have faith to the saving of the soul.
Galatians 2:21
I don't reject the grace of God. For if righteousness is through the law, then Christ died for nothing!"
Acts 2:36-41
"Let all the house of Israel therefore know certainly that God has made him both Lord and Christ, this Jesus whom you crucified."

Now when they heard this, they were cut to the heart, and said to Peter and the rest of the apostles, "Brothers, what shall we do?"

Peter said to them, "Repent, and be baptized, every one of you, in the name of Jesus Christ for the forgiveness of sins, and you will receive the gift of the Holy Spirit.

For the promise is to you, and to your children, and to all who are far off, even as many as the Lord our God will call to himself."

With many other words he testified, and exhorted them, saying, "Save yourselves from this crooked generation!"

Then those who gladly received his word were baptized. There were added that day about three thousand souls.
Hebrews 9:28
So Christ also, having been offered once to bear the sins of many, will appear a second time, without sin, to those who are eagerly waiting for him for salvation.
Romans 8:29-30
For whom he foreknew, he also predestined to be conformed to the image of his Son, that he might be the firstborn among many brothers.

Whom he predestined, those he also called. Whom he called, those he also justified. Whom he justified, those he also glorified.
Luke 18:27
But he said, "The things which are impossible with men are possible with God."
John 11:25-26
Jesus said to her, "I am the resurrection and the life. He who believes in me will still live, even if he dies.

Whoever lives and believes in me will never die. Do you believe this?"
2 Corinthians 5:19
Namely, that God was in Christ reconciling the world to himself, not reckoning to them their trespasses, and having committed to us the word of reconciliation.
John 10:28
I give eternal life to them. They will never perish, and no one will snatch them out of my hand.
2 Thessalonians 2:13
But we are bound to always give thanks to God for you, brothers loved by the Lord, because God chose you from the beginning for salvation through sanctification of the Spirit and belief in the truth.
Habakkuk 3:17-18
For though the fig tree doesn't flourish, nor fruit be in the vines; the labor of the olive fails, the fields yield no food; the flocks are cut off from the fold, and there is no herd in the stalls: yet I will rejoice in Yahweh. I will be joyful in the God of my salvation!
John 3:5
Jesus answered, "Most certainly I tell you, unless one is born of water and spirit, he can't enter into God's Kingdom.
Galatians 4:19
My little children, of whom I am again in travail until Christ is formed in you.
Romans 8:37-39
No, in all these things, we are more than conquerors through him who loved us.

For I am persuaded that neither death, nor life, nor angels, nor principalities, nor things present, nor things to come, nor powers, nor height, nor depth, nor any other created thing, will be able to separate us from God's love, which is in Christ Jesus our Lord.
John 3:17-21
For God didn't send his Son into the world to judge the world, but that the world should be saved through him.

He who believes in him is not judged. He who doesn't believe has been judged already, because he has not believed in the name of the one and only Son of God.

This is the judgment, that the light has come into the world, and men loved the darkness rather than the light; for their works were evil.

For everyone who does evil hates the light, and doesn't come to the light, lest his works would be exposed.

But he who does the truth comes to the light, that his works may be revealed, that they have been done in God."
1 Peter 1:3-5
Blessed be the God and Father of our Lord Jesus Christ, who according to his great mercy caused us to be born again to a living hope through the resurrection of Jesus Christ from the dead, to an incorruptible and undefiled inheritance that doesn't fade away, reserved in Heaven for you, who by the power of God are guarded through faith for a salvation ready to be revealed in the last time.
Romans 6:1-2
What shall we say then? Shall we continue in sin, that grace may abound?

May it never be! We who died to sin, how could we live in it any longer?
Isaiah 43:4
Since you have been precious and honored in my sight, and I have loved you; therefore I will give people in your place, and nations instead of your life.
1 Corinthians 1:18
For the word of the cross is foolishness to those who are dying, but to us who are being saved it is the power of God.
Romans 5:10
For if, while we were enemies, we were reconciled to God through the death of his Son, much more, being reconciled, we will be saved by his life.
James 1:21
Therefore, putting away all filthiness and overflowing of wickedness, receive with humility the implanted word, which is able to save your souls.
John 3:16-18
For God so loved the world, that he gave his one and only Son, that whoever believes in him should not perish, but have eternal life.

For God didn't send his Son into the world to judge the world, but that the world should be saved through him.

He who believes in him is not judged. He who doesn't believe has been judged already, because he has not believed in the name of the one and only Son of God.
Ephesians 1:13
In him you also, having heard the word of the truth, the Good News of your salvation—in whom, having also believed, you were sealed with the promised Holy Spirit.
Romans 8:18
For I consider that the sufferings of this present time are not worthy to be compared with the glory which will be revealed toward us.
Jonah 2:9
But I will sacrifice to you with the voice of thanksgiving. I will pay that which I have vowed. Salvation belongs to Yahweh."
Acts 13:47
For so has the Lord commanded us, saying, 'I have set you as a light for the Gentiles, that you should bring salvation to the uttermost parts of the earth.'"
Revelation 3:20
Behold, I stand at the door and knock. If anyone hears my voice and opens the door, then I will come in to him, and will dine with him, and he with me.
Isaiah 64:6
For we have all become like one who is unclean, and all our righteousness is like a polluted garment. We all fade like a leaf; and our iniquities, like the wind, take us away.
Psalm 34:22
Yahweh redeems the soul of his servants. None of those who take refuge in him shall be condemned.
Philippians 2:12
So then, my beloved, even as you have always obeyed, not only in my presence, but now much more in my absence, work out your own salvation with fear and trembling.
Matthew 10:22
You will be hated by all men for my name's sake, but he who endures to the end will be saved.
John 5:24
Most certainly I tell you, he who hears my word, and believes him who sent me, has eternal life, and doesn't come into judgment, but has passed out of death into life.
Philippians 1:19
For I know that this will turn out to my salvation, through your prayers and the supply of the Spirit of Jesus Christ,
1 Corinthians 6:9-10
Or don't you know that the unrighteous will not inherit God's Kingdom? Don't be deceived. Neither the sexually immoral, nor idolaters, nor adulterers, nor male prostitutes, nor homosexuals, nor thieves, nor covetous, nor drunkards, nor slanderers, nor extortionists, will inherit God's Kingdom.
2 Timothy 1:9
Who saved us and called us with a holy calling, not according to our works, but according to his own purpose and grace, which was given to us in Christ Jesus before times eternal,
Matthew 7:13-14
"Enter in by the narrow gate; for wide is the gate and broad is the way that leads to destruction, and many are those who enter in by it.

How narrow is the gate, and restricted is the way that leads to life! Few are those who find it.
Revelation 3:5
He who overcomes will be arrayed in white garments, and I will in no way blot his name out of the book of life, and I will confess his name before my Father, and before his angels.
Ephesians 1:4
Even as he chose us in him before the foundation of the world, that we would be holy and without defect before him in love.
2 Corinthians 5:17
Therefore if anyone is in Christ, he is a new creation. The old things have passed away. Behold, all things have become new.
Romans 11:21-22
For if God didn't spare the natural branches, neither will he spare you.

See then the goodness and severity of God. Toward those who fell, severity; but toward you, goodness, if you continue in his goodness; otherwise you also will be cut off.
Psalm 18:35-36
You have also given me the shield of your salvation. Your right hand sustains me. Your gentleness has made me great.

You have enlarged my steps under me, My feet have not slipped.
Romans 5:19
For as through the one man's disobedience many were made sinners, even so through the obedience of the one, many will be made righteous.
Colossians 1:22-23
Yet now he has reconciled in the body of his flesh through death, to present you holy and without defect and blameless before him, if it is so that you continue in the faith, grounded and steadfast, and not moved away from the hope of the Good News which you heard, which is being proclaimed in all creation under heaven; of which I, Paul, was made a servant.
Bible Verses about Salvation by Faith
Acts 11:18
When they heard these things, they held their peace, and glorified God, saying, "Then God has also granted to the Gentiles repentance to life!"
John 10:9
I am the door. If anyone enters in by me, he will be saved, and will go in and go out, and will find pasture.
2 Peter 3:9
The Lord is not slow concerning his promise, as some count slowness; but is patient with us, not wishing that any should perish, but that all should come to repentance.
2 Corinthians 6:2
For he says, "At an acceptable time I listened to you, in a day of salvation I helped you."Behold, now is the acceptable time. Behold, now is the day of salvation.
Hebrews 7:25
Therefore he is also able to save to the uttermost those who draw near to God through him, seeing that he lives forever to make intercession for them.
1 Peter 1:8-9
Whom not having known you love; in whom, though now you don't see him, yet believing, you rejoice greatly with joy unspeakable and full of glory—receiving the result of your faith, the salvation of your souls.
Hebrews 3:14
For we have become partakers of Christ, if we hold fast the beginning of our confidence firm to the end.
Psalm 3:8
Salvation belongs to Yahweh. Your blessing be on your people. Selah.
Mark 16:15-16
He said to them, "Go into all the world, and preach the Good News to the whole creation.

He who believes and is baptized will be saved; but he who disbelieves will be condemned.
Acts 2:21
It will be that whoever will call on the name of the Lord will be saved.
1 Peter 2:24
He himself bore our sins in his body on the tree, that we, having died to sins, might live to righteousness; by whose stripes you were healed.
Isaiah 33:22
For Yahweh is our judge. Yahweh is our lawgiver. Yahweh is our king. He will save us.
John 3:36
One who believes in the Son has eternal life, but one who disobeys the Son won't see life, but the wrath of God remains on him."
Psalm 18:1-2
For the Chief Musician. By David the servant of Yahweh, who spoke to Yahweh the words of this song in the day that Yahweh delivered him from the hand of all his enemies, and from the hand of Saul. He said, I love you, Yahweh, my strength.

Yahweh is my rock, my fortress, and my deliverer; my God, my rock, in whom I take refuge; my shield, and the horn of my salvation, my high tower.
Romans 1:16
For I am not ashamed of the Good News of Christ, because it is the power of God for salvation for everyone who believes; for the Jew first, and also for the Greek.
Psalm 25:5
Guide me in your truth, and teach me, For you are the God of my salvation, I wait for you all day long.
John 10:10
The thief only comes to steal, kill, and destroy. I came that they may have life, and may have it abundantly.
Acts 22:16
Now why do you wait? Arise, be baptized, and wash away your sins, calling on the name of the Lord.'
James 5:19
Brothers, if any among you wanders from the truth and someone turns him back.
Luke 19:10
For the Son of Man came to seek and to save that which was lost."
Romans 10:13
For, "Whoever will call on the name of the Lord will be saved."
John 15:2
Every branch in me that doesn't bear fruit, he takes away. Every branch that bears fruit, he prunes, that it may bear more fruit.
Acts 13:48
As the Gentiles heard this, they were glad, and glorified the word of God. As many as were appointed to eternal life believed.
Psalm 21:5
His glory is great in your salvation. You lay honor and majesty on him.
2 Corinthians 5:21
For him who knew no sin he made to be sin on our behalf; so that in him we might become the righteousness of God.
1 Corinthians 15:22
For as in Adam all die, so also in Christ all will be made alive.
John 6:37
All those whom the Father gives me will come to me. He who comes to me I will in no way throw out.
Mark 10:52
Jesus said to him, "Go your way. Your faith has made you well." Immediately he received his sight, and followed Jesus on the way.
1 John 5:12-13
He who has the Son has the life. He who doesn't have God's Son doesn't have the life.

These things I have written to you who believe in the name of the Son of God, that you may know that you have eternal life, and that you may continue to believe in the name of the Son of God.
Romans 3:23
For all have sinned, and fall short of the glory of God.
Philippians 3:20
For our citizenship is in heaven, from where we also wait for a Savior, the Lord Jesus Christ.
John 3:3
Jesus answered him, "Most certainly, I tell you, unless one is born anew, he can't see God's Kingdom."
Romans 13:11
Do this, knowing the time, that it is already time for you to awaken out of sleep, for salvation is now nearer to us than when we first believed.
Luke 8:13
Those on the rock are they who, when they hear, receive the word with joy; but these have no root, who believe for a while, then fall away in time of temptation.
Matthew 16:25
For whoever desires to save his life will lose it, and whoever will lose his life for my sake will find it.
Hebrews 6:4-6
For concerning those who were once enlightened and tasted of the heavenly gift, and were made partakers of the Holy Spirit, and tasted the good word of God, and the powers of the age to come, and then fell away, it is impossible to renew them again to repentance; seeing they crucify the Son of God for themselves again, and put him to open shame.
John 15:6
If a man doesn't remain in me, he is thrown out as a branch, and is withered; and they gather them, throw them into the fire, and they are burned.
John 12:35-36
Jesus therefore said to them, "Yet a little while the light is with you. Walk while you have the light, that darkness doesn't overtake you. He who walks in the darkness doesn't know where he is going.

While you have the light, believe in the light, that you may become children of light." Jesus said these things, and he departed and hid himself from them.
Hebrews 3:6
But Christ is faithful as a Son over his house; whose house we are, if we hold fast our confidence and the glorying of our hope firm to the end.
Matthew 24:10-13
Then many will stumble, and will deliver up one another, and will hate one another.

Many false prophets will arise, and will lead many astray.

Because iniquity will be multiplied, the love of many will grow cold.

But he who endures to the end, the same will be saved.
Philippians 1:6
Being confident of this very thing, that he who began a good work in you will complete it until the day of Jesus Christ.
What do you think of these Bible Verses about Salvation? The word of God tells us that we will be saved, so in the moments of greatest distress, we must ask with faith and redemption that God will solve everything. Do you have any other Bible Verses about Salvation to contribute to the community? Leave your message in the comments.