We show you the list with Verses in the Bible about Encouragement, so you can understand God's message and take his hand and word in the most challenging moments. Be inspired by these encouraging messages in the Bible.
The Bible contains verses of encouragement and optimism that give us hope during the day. The scripture quotes below will inspire you in your daily life and provide guidance, faith, and motivation as you face life's challenges.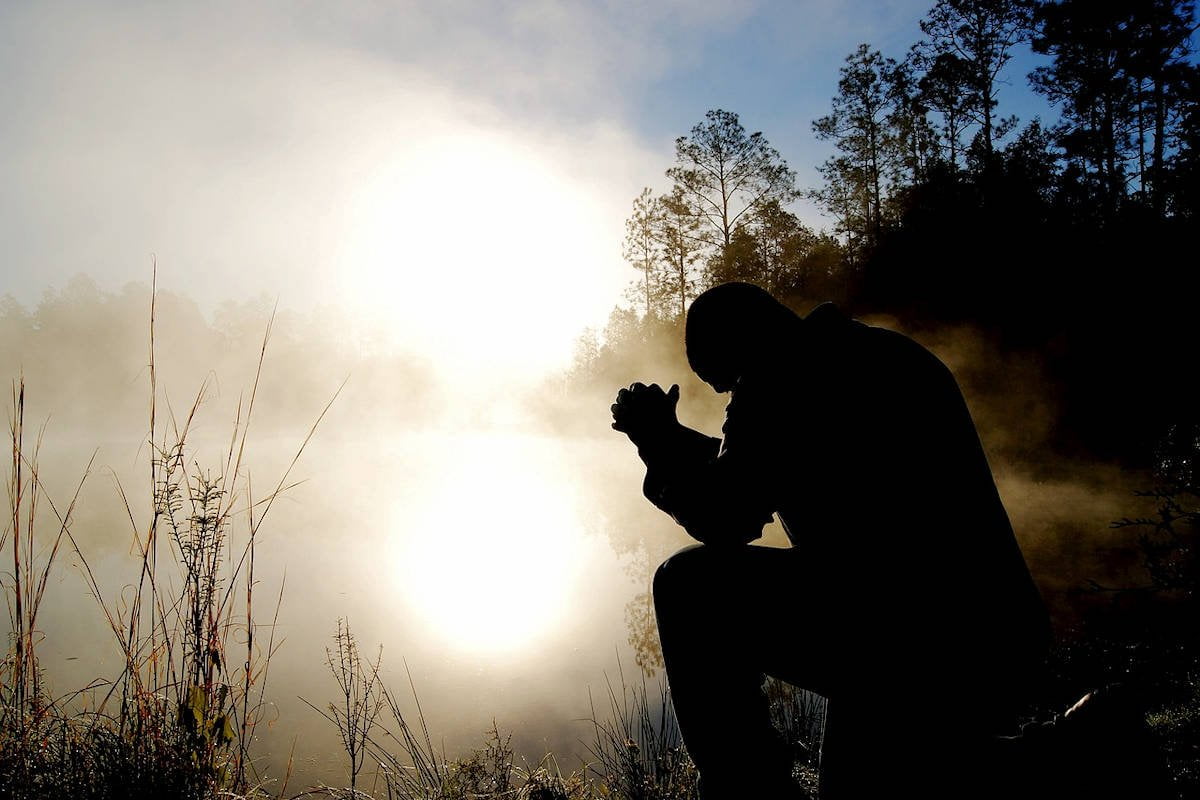 Verses in the Bible about Encouragement. Photo by Pexels. Pixabay.
In adversity, God's word has a powerful way of inspiring its readers to be strong and courageous. God desires for us to be comforted in our times of need. If you feel down and discouraged, the Bible will help you feel better and give you a fresh start! Read the following Bible verses on encouragement to feel God's healing power over our souls.
Read these verses throughout the day and share them with your friends to make a difference in someone's life!
Verses in the Bible about Encouragement
Josue 1: 9
Haven't I commanded you? Be strong and courageous. Don't be afraid. Don't be dismayed, for Yahweh your God is with you wherever you go."
2 Timothy 1:7
For God didn't give us a spirit of fear, but of power, love, and self-control.
Psalm 37:4
Also delight yourself in Yahweh, and he will give you the desires of your heart.
Mark 11:22-24
Jesus answered them, "Have faith in God.

For most certainly I tell you, whoever may tell this mountain, 'Be taken up and cast into the sea,' and doesn't doubt in his heart, but believes that what he says is happening; he shall have whatever he says.

Therefore I tell you, all things whatever you pray and ask for, believe that you have received them, and you shall have them.
Philippians 4:13
I can do all things through Christ, who strengthens me.
Psalm 121:1-2
A Song of Ascents. I will lift up my eyes to the hills. Where does my help come from?

My help comes from Yahweh, who made heaven and earth.
Psalm 28:6-7
Blessed be Yahweh, because he has heard the voice of my petitions.

Yahweh is my strength and my shield. My heart has trusted in him, and I am helped. Therefore my heart greatly rejoices. With my song I will thank him.
Psalm 34:4
I sought Yahweh, and he answered me, and delivered me from all my fears.
Proverbs 30:5
"Every word of God is flawless. He is a shield to those who take refuge in him.
Jeremiah 29:11-14
For I know the thoughts that I think toward you," says Yahweh, "thoughts of peace, and not of evil, to give you hope and a future.

You shall call on me, and you shall go and pray to me, and I will listen to you.

You shall seek me, and find me, when you search for me with all your heart.

I will be found by you," says Yahweh, "and I will turn again your captivity, and I will gather you from all the nations, and from all the places where I have driven you, says Yahweh. I will bring you again to the place from where I caused you to be carried away captive."
Hebrews 11:6
Without faith it is impossible to be well pleasing to him, for he who comes to God must believe that he exists, and that he is a rewarder of those who seek him.
Romans 8:31
What then shall we say about these things? If God is for us, who can be against us?
Psalm 112:7
He will not be afraid of evil news. His heart is steadfast, trusting in Yahweh.
Psalm 30:5
For his anger is but for a moment. His favor is for a lifetime. Weeping may stay for the night, but joy comes in the morning.
Philippians 4:6-9
In nothing be anxious, but in everything, by prayer and petition with thanksgiving, let your requests be made known to God.

And the peace of God, which surpasses all understanding, will guard your hearts and your thoughts in Christ Jesus.

Finally, brothers, whatever things are true, whatever things are honorable, whatever things are just, whatever things are pure, whatever things are lovely, whatever things are of good report; if there is any virtue, and if there is any praise, think about these things.

The things which you learned, received, heard, and saw in me: do these things, and the God of peace will be with you.
Psalm 126:5
Those who sow in tears will reap in joy.
1 John 2:17
The world is passing away with its lusts, but he who does God's will remains forever.
Romans 12:12
rejoicing in hope; enduring in troubles; continuing steadfastly in prayer;
Romans 15:13
Now may the God of hope fill you with all joy and peace in believing, that you may abound in hope, in the power of the Holy Spirit.
Hebrews 13:5-6
Be free from the love of money, content with such things as you have, for he has said, "I will in no way leave you, neither will I in any way forsake you."

So that with good courage we say, "The Lord is my helper. I will not fear. What can man do to me?"
Psalm 37:23-24
A man's goings are established by Yahweh. He delights in his way.

Though he stumble, he shall not fall, for Yahweh holds him up with his hand.
Psalm 55:22
Cast your burden on Yahweh, and he will sustain you. He will never allow the righteous to be moved.
Proverbs 17:17
A friend loves at all times; and a brother is born for adversity.
Isaiah 43:2
When you pass through the waters, I will be with you; and through the rivers, they will not overflow you. When you walk through the fire, you will not be burned, and flame will not scorch you.
Romans 8:38-39
For I am persuaded that neither death, nor life, nor angels, nor principalities, nor things present, nor things to come, nor powers, nor height, nor depth, nor any other created thing, will be able to separate us from God's love, which is in Christ Jesus our Lord.
Philippians 1:28
and in nothing frightened by the adversaries, which is for them a proof of destruction, but to you of salvation, and that from God.
1 John 4:4
You are of God, little children, and have overcome them; because greater is he who is in you than he who is in the world.
1 John 3:22
and whatever we ask, we receive from him, because we keep his commandments and do the things that are pleasing in his sight.
Psalm 19:14
Let the words of my mouth and the meditation of my heart be acceptable in your sight, Yahweh, my rock, and my redeemer.
2 Corinthians 12:9
He has said to me, "My grace is sufficient for you, for my power is made perfect in weakness." Most gladly therefore I will rather glory in my weaknesses, that the power of Christ may rest on me.
Romans 8:6
For the mind of the flesh is death, but the mind of the Spirit is life and peace;
Hebrews 10:24-25
Let's consider how to provoke one another to love and good works, not forsaking our own assembling together, as the custom of some is, but exhorting one another; and so much the more, as you see the Day approaching.
Ephesians 4:29
Let no corrupt speech proceed out of your mouth, but only what is good for building others up as the need may be, that it may give grace to those who hear.
Revelation 21:6
He said to me, "I have become the Alpha and the Omega, the Beginning and the End. I will give freely to him who is thirsty from the spring of the water of life.
1 John 4:8
He who doesn't love doesn't know God, for God is love.
Isaiah 12:2
Behold, God is my salvation. I will trust, and will not be afraid; for Yah, Yahweh, is my strength and song; and he has become my salvation."
John 15:13
Greater love has no one than this, that someone lay down his life for his friends.
Proverbs 28:1
The wicked flee when no one pursues; but the righteous are as bold as a lion.
1 Corinthians 13:4-8
Love is patient and is kind; love doesn't envy. Love doesn't brag, is not proud, doesn't behave itself inappropriately, doesn't seek its own way, is not provoked, takes no account of evil; doesn't rejoice in unrighteousness, but rejoices with the truth; bears all things, believes all things, hopes all things, endures all things.

Love never fails. But where there are prophecies, they will be done away with. Where there are various languages, they will cease. Where there is knowledge, it will be done away with.
Acts 4:12
There is salvation in none other, for neither is there any other name under heaven, that is given among men, by which we must be saved!"
Verses of Encouragement and Strength
2 Corinthians 5:17
Therefore if anyone is in Christ, he is a new creation. The old things have passed away. Behold, all things have become new.
Jeremiah 33:3
'Call to me, and I will answer you, and will show you great and difficult things, which you don't know.'
2 Timothy 4:17
But the Lord stood by me, and strengthened me, that through me the message might be fully proclaimed, and that all the Gentiles might hear; and I was delivered out of the mouth of the lion.
Ephesians 6:10-18
Finally, be strong in the Lord, and in the strength of his might. Put on the whole armor of God, that you may be able to stand against the wiles of the devil.

For our wrestling is not against flesh and blood, but against the principalities, against the powers, against the world's rulers of the darkness of this age, and against the spiritual forces of wickedness in the heavenly places.

Therefore put on the whole armor of God, that you may be able to withstand in the evil day, and, having done all, to stand.

Stand therefore, having the utility belt of truth buckled around your waist, and having put on the breastplate of righteousness, and having fitted your feet with the preparation of the Good News of peace; above all, taking up the shield of faith, with which you will be able to quench all the fiery darts of the evil one.

And take the helmet of salvation, and the sword of the Spirit, which is the word of God; with all prayer and requests, praying at all times in the Spirit, and being watchful to this end in all perseverance and requests for all the saints.
Zephaniah 3:1
Woe to her who is rebellious and polluted, the oppressing city!
Philippians 2:1-5
If therefore there is any exhortation in Christ, if any consolation of love, if any fellowship of the Spirit, if any tender mercies and compassion, make my joy full, by being like-minded, having the same love, being of one accord, of one mind; doing nothing through rivalry or through conceit, but in humility, each counting others better than himself; each of you not just looking to his own things, but each of you also to the things of others.

Have this in your mind, which was also in Christ Jesus.
Mark 12:29-31
Jesus answered, "The greatest is, 'Hear, Israel, the Lord our God, the Lord is one: you shall love the Lord your God with all your heart, and with all your soul, and with all your mind, and with all your strength.' This is the first commandment.

The second is like this, 'You shall love your neighbor as yourself.' There is no other commandment greater than these."
Psalm 23:4
Even though I walk through the valley of the shadow of death, I will fear no evil, for you are with me. Your rod and your staff, they comfort me.
Romans 5:8
But God commends his own love toward us, in that while we were yet sinners, Christ died for us.
Proverbs 18:10
Yahweh's name is a strong tower: the righteous run to him, and are safe.
1 John 2:15-16
Don't love the world or the things that are in the world. If anyone loves the world, the Father's love isn't in him.

For all that is in the world, the lust of the flesh, the lust of the eyes, and the pride of life, isn't the Father's, but is the world's.
Psalm 27:4
One thing I have asked of Yahweh, that I will seek after: that I may dwell in Yahweh's house all the days of my life, to see Yahweh's beauty, and to inquire in his temple.
Psalm 118:14-16
Yah is my strength and song. He has become my salvation.

The voice of rejoicing and salvation is in the tents of the righteous. "The right hand of Yahweh does valiantly.

The right hand of Yahweh is exalted! The right hand of Yahweh does valiantly!"
1 Corinthians 13:13
But now faith, hope, and love remain—these three. The greatest of these is love.
Lucas 1:37
For nothing spoken by God is impossible.
1 Chronicles 22:13
Then you will prosper, if you observe to do the statutes and the ordinances which Yahweh gave Moses concerning Israel. Be strong and courageous. Don't be afraid, and don't be dismayed.
Colossians 3:14
Above all these things, walk in love, which is the bond of perfection.
Psalm 23:5-6
You prepare a table before me in the presence of my enemies. You anoint my head with oil. My cup runs over.

Surely goodness and loving kindness shall follow me all the days of my life, and I will dwell in Yahweh's house forever.
1 Timothy 4:12
Let no man despise your youth; but be an example to those who believe, in word, in your way of life, in love, in spirit, in faith, and in purity.
John 14:27
Peace I leave with you. My peace I give to you; not as the world gives, give I to you. Don't let your heart be troubled, neither let it be fearful.
1 Thessalonians 5:9-11
For God didn't appoint us to wrath, but to the obtaining of salvation through our Lord Jesus Christ, who died for us, that, whether we wake or sleep, we should live together with him.

Therefore exhort one another, and build each other up, even as you also do.
Deuteronomy 31:8
Yahweh himself is who goes before you. He will be with you. He will not fail you nor forsake you. Don't be afraid. Don't be discouraged."
1 Chronicles 19:13
Be courageous, and let's be strong for our people and for the cities of our God. May Yahweh do that which seems good to him."
Ephesians 1:13
In him you also, having heard the word of the truth, the Good News of your salvation—in whom, having also believed, you were sealed with the promised Holy Spirit.
Matthew 11:28-30
"Come to me, all you who labor and are heavily burdened, and I will give you rest.

Take my yoke upon you, and learn from me, for I am gentle and humble in heart; and you will find rest for your souls.

For my yoke is easy, and my burden is light."
Psalm 34:8
Oh taste and see that Yahweh is good. Blessed is the man who takes refuge in him.
Isaiah 26:3
You will keep whoever's mind is steadfast in perfect peace, because he trusts in you.
Ecclesiastes 3:1-3
For everything there is a season, and a time for every purpose under heaven: a time to be born, and a time to die; a time to plant, and a time to pluck up that which is planted; a time to kill, and a time to heal; a time to break down, and a time to build up.
Romans 8:28
We know that all things work together for good for those who love God, to those who are called according to his purpose.
Psalm 62:5-8
My soul, wait in silence for God alone, for my expectation is from him.

He alone is my rock and my salvation, my fortress. I will not be shaken.

With God is my salvation and my honor. The rock of my strength, and my refuge, is in God.

Trust in him at all times, you people. Pour out your heart before him. God is a refuge for us. Selah.
1 John 4:16
We know and have believed the love which God has for us. God is love, and he who remains in love remains in God, and God remains in him.
Nahum 1:7
Yahweh is good, a stronghold in the day of trouble; and he knows those who take refuge in him.
Psalm 32:8
I will instruct you and teach you in the way which you shall go. I will counsel you with my eye on you.
1 Thessalonians 3:13
to the end he may establish your hearts blameless in holiness before our God and Father, at the coming of our Lord Jesus with all his saints.
Philippians 3:7-9
However, I consider those things that were gain to me as a loss for Christ.

Yes most certainly, and I count all things to be a loss for the excellency of the knowledge of Christ Jesus, my Lord, for whom I suffered the loss of all things, and count them nothing but refuse, that I may gain Christ and be found in him, not having a righteousness of my own, that which is of the law, but that which is through faith in Christ, the righteousness which is from God by faith.
Lucas 12:6-7
"Aren't five sparrows sold for two assaria coins ? Not one of them is forgotten by God. But the very hairs of your head are all counted. Therefore don't be afraid. You are of more value than many sparrows.
Hebrews 6:19
This hope we have as an anchor of the soul, a hope both sure and steadfast and entering into that which is within the veil.
Psalm 46:7
Yahweh of Armies is with us. The God of Jacob is our refuge. Selah.
Hebrews 11:1
Now faith is assurance of things hoped for, proof of things not seen.
Proverbs 17:22
A cheerful heart makes good medicine, but a crushed spirit dries up the bones.
2 Corinthians 4:16-18
Therefore we don't faint, but though our outward man is decaying, yet our inward man is renewed day by day.

For our light affliction, which is for the moment, works for us more and more exceedingly an eternal weight of glory; while we don't look at the things which are seen, but at the things which are not seen. For the things which are seen are temporal, but the things which are not seen are eternal.
2 Chronicles 32:7
"Be strong and courageous. Don't be afraid or dismayed because of the king of Assyria, nor for all the multitude who is with him; for there is a greater one with us than with him.
John 3:16-17
For God so loved the world, that he gave his one and only Son, that whoever believes in him should not perish, but have eternal life.

For God didn't send his Son into the world to judge the world, but that the world should be saved through him.
John 16:22
Therefore you now have sorrow, but I will see you again, and your heart will rejoice, and no one will take your joy away from you.
1 Peter 5:10
But may the God of all grace, who called you to his eternal glory by Christ Jesus, after you have suffered a little while, perfect, establish, strengthen, and settle you.
Joshua 10:25
Joshua said to them, "Don't be afraid, nor be dismayed. Be strong and courageous, for Yahweh will do this to all your enemies against whom you fight."
Psalm 119:50
This is my comfort in my affliction, for your word has revived me.
Psalm 16:8
I have set Yahweh always before me. Because he is at my right hand, I shall not be moved.
1 Chronicles 28:20
David said to Solomon his son, "Be strong and courageous, and do it. Don't be afraid, nor be dismayed; for Yahweh God, even my God, is with you. He will not fail you, nor forsake you, until all the work for the service of Yahweh's house is finished.
1 Corinthians 15:58
Therefore, my beloved brothers, be steadfast, immovable, always abounding in the Lord's work, because you know that your labor is not in vain in the Lord.
Christian Verses of Encouragement
Galatians 6:9
Let's not be weary in doing good, for we will reap in due season, if we don't give up.
1 Chronicles 16:11
Seek Yahweh and his strength. Seek his face forever more.
Deuteronomy 31:6
Be strong and courageous. Don't be afraid or scared of them; for Yahweh your God himself is who goes with you. He will not fail you nor forsake you."
2 Corinthians 5:7
For we walk by faith, not by sight.
Isaiah 40:31
But those who wait for Yahweh will renew their strength. They will mount up with wings like eagles. They will run, and not be weary. They will walk, and not faint.
1 Peter 2:9-10
But you are a chosen race, a royal priesthood, a holy nation, a people for God's own possession, that you may proclaim the excellence of him who called you out of darkness into his marvelous light: who in time past were no people, but now are God's people, who had not obtained mercy, but now have obtained mercy.
Colossians 1:11
strengthened with all power, according to the might of his glory, for all endurance and perseverance with joy.
Hebrews 12:1-3
Therefore let's also, seeing we are surrounded by so great a cloud of witnesses, lay aside every weight and the sin which so easily entangles us, and let's run with perseverance the race that is set before us, looking to Jesus, the author and perfecter of faith, who for the joy that was set before him endured the cross, despising its shame, and has sat down at the right hand of the throne of God.

For consider him who has endured such contradiction of sinners against himself, that you don't grow weary, fainting in your souls.
Philippians 3:13-14
Brothers, I don't regard myself as yet having taken hold, but one thing I do. Forgetting the things which are behind, and stretching forward to the things which are before, I press on toward the goal for the prize of the high calling of God in Christ Jesus.
Psalm 27:1
By David. Yahweh is my light and my salvation. Whom shall I fear? Yahweh is the strength of my life. Of whom shall I be afraid?
Philippians 4:4
Rejoice in the Lord always! Again I will say, "Rejoice!"
Matthew 6:33
But seek first God's Kingdom, and his righteousness; and all these things will be given to you as well.
1 Corinthians 16:13-14
Watch! Stand firm in the faith! Be courageous! Be strong!

Let all that you do be done in love.
Romans 15:4-5
For whatever things were written before were written for our learning, that through perseverance and through encouragement of the Scriptures we might have hope.

Now the God of perseverance and of encouragement grant you to be of the same mind with one another according to Christ Jesus.
1 Thessalonians 2:11-12
As you know, we exhorted, comforted, and implored every one of you, as a father does his own children, to the end that you should walk worthily of God, who calls you into his own Kingdom and glory.
Proverbs 3:5-6
Trust in Yahweh with all your heart, and don't lean on your own understanding.

In all your ways acknowledge him, and he will make your paths straight.
Lamentations 3:22-23
It is because of Yahweh's loving kindnesses that we are not consumed, because his compassion doesn't fail.

They are new every morning. Great is your faithfulness.
1 Timothy 6:12
Fight the good fight of faith. Take hold of the eternal life to which you were called, and you confessed the good confession in the sight of many witnesses.
1 Thessalonians 5:16-18
Rejoice always.

Pray without ceasing.,18In everything give thanks, for this is the will of God in Christ Jesus toward you.
John 16:33
I have told you these things, that in me you may have peace. In the world you have trouble; but cheer up! I have overcome the world."
Deuteronomy 6:6-7
These words, which I command you today, shall be on your heart; and you shall teach them diligently to your children, and shall talk of them when you sit in your house, and when you walk by the way, and when you lie down, and when you rise up.
Deuteronomy 31:23
He commissioned Joshua the son of Nun, and said, "Be strong and courageous; for you shall bring the children of Israel into the land which I swore to them. I will be with you."
Lucas 12:4
I tell you, my friends, don't be afraid of those who kill the body, and after that have no more that they can do.
Philippians 1:6
being confident of this very thing, that he who began a good work in you will complete it until the day of Jesus Christ.
James 1:2-4
Count it all joy, my brothers, when you fall into various temptations, knowing that the testing of your faith produces endurance.

Let endurance have its perfect work, that you may be perfect and complete, lacking in nothing.
1 Peter 4:8
And above all things be earnest in your love among yourselves, for love covers a multitude of sins.
Ezra 10:4
Arise; for the matter belongs to you, and we are with you. Be courageous, and do it."
Psalm 5:11
But let all those who take refuge in you rejoice, Let them always shout for joy, because you defend them. Let them also who love your name be joyful in you.
Psalm 119:114-115
You are my hiding place and my shield. I hope in your word.

Depart from me, you evildoers, that I may keep the commandments of my God.
Psalm 130:5
I wait for Yahweh. My soul waits. I hope in his word.
Matthew 21:21-22
Jesus answered them, "Most certainly I tell you, if you have faith, and don't doubt, you will not only do what was done to the fig tree, but even if you told this mountain, 'Be taken up and cast into the sea,' it would be done.

All things, whatever you ask in prayer, believing, you will receive."
1 Corinthians 14:31
For you all can prophesy one by one, that all may learn, and all may be exhorted.
1 Corinthians 13:12
For now we see in a mirror, dimly, but then face to face. Now I know in part, but then I will know fully, even as I was also fully known.
Isaiah 43:18-19
"Don't remember the former things, and don't consider the things of old.

Behold, I will do a new thing. It springs out now. Don't you know it? I will even make a way in the wilderness, and rivers in the desert.
Philippians 4:19
My God will supply every need of yours according to his riches in glory in Christ Jesus.
Romans 15:2
Let each one of us please his neighbor for that which is good, to be building him up.
2 Thessalonians 2:16-17
Now our Lord Jesus Christ himself, and God our Father, who loved us and gave us eternal comfort and good hope through grace, comfort your hearts and establish you in every good work and word.
Galatians 5:22
But the fruit of the Spirit is love, joy, peace, patience, kindness, goodness, faith.
Romans 12:9
Let love be without hypocrisy. Abhor that which is evil. Cling to that which is good.
Psalm 29:11
Yahweh will give strength to his people. Yahweh will bless his people with peace.
Verses of Encouragement for Young People
Lucas 12:32
Don't be afraid, little flock, for it is your Father's good pleasure to give you the Kingdom.
2 Corinthians 5:8
We are courageous, I say, and are willing rather to be absent from the body, and to be at home with the Lord.
Matthew 10:28
Don't be afraid of those who kill the body, but are not able to kill the soul. Rather, fear him who is able to destroy both soul and body in Gehenna.
Ephesians 2:8-9
For by grace you have been saved through faith, and that not of yourselves; it is the gift of God, not of works, that no one would boast.
Psalm 84:11
For Yahweh God is a sun and a shield. Yahweh will give grace and glory. He withholds no good thing from those who walk blamelessly.
1 John 4:18
There is no fear in love; but perfect love casts out fear, because fear has punishment. He who fears is not made perfect in love.
2 Samuel 10:12
Be courageous, and let's be strong for our people, and for the cities of our God; and may Yahweh do what seems good to him."
Isaiah 40:29
He gives power to the weak. He increases the strength of him who has no might.
psalm 90:17
Let the favor of the Lord our God be on us; establish the work of our hands for us; yes, establish the work of our hands.
1 Samuel 2:8
He raises up the poor out of the dust. He lifts up the needy from the dunghill, To make them sit with princes, and inherit the throne of glory. For the pillars of the earth are Yahweh's. He has set the world on them.
John 13:34-35
A new commandment I give to you, that you love one another. Just as I have loved you, you also love one another.

By this everyone will know that you are my disciples, if you have love for one another."
Revelation 21:4
He will wipe away every tear from their eyes. Death will be no more; neither will there be mourning, nor crying, nor pain, any more. The first things have passed away."
Psalm 46:11
Yahweh of Armies is with us. The God of Jacob is our refuge. Selah.
Mark 10:27
Jesus, looking at them, said, "With men it is impossible, but not with God, for all things are possible with God."
Psalm 27:12-14
Don't deliver me over to the desire of my adversaries, for false witnesses have risen up against me, such as breathe out cruelty.

I am still confident of this: I will see the goodness of Yahweh in the land of the living.,14Wait for Yahweh. Be strong, and let your heart take courage. Yes, wait for Yahweh.
Psalm 31:24
Be strong, and let your heart take courage, all you who hope in Yahweh.
2 Corinthians 12:10
Therefore I take pleasure in weaknesses, in injuries, in necessities, in persecutions, in distresses, for Christ's sake. For when I am weak, then am I strong.
1 Peter 2:11
Beloved, I beg you as foreigners and pilgrims, to abstain from fleshly lusts, which war against the soul.
Hebrews 10:19-23
Having therefore, brothers, boldness to enter into the holy place by the blood of Jesus, by the way which he dedicated for us, a new and living way, through the veil, that is to say, his flesh; and having a great priest over God's house, let's draw near with a true heart in fullness of faith, having our hearts sprinkled from an evil conscience, and having our body washed with pure water, let's hold fast the confession of our hope without wavering; for he who promised is faithful.
Romans 5:5
and hope doesn't disappoint us, because God's love has been poured out into our hearts through the Holy Spirit who was given to us.
Matthew 17:20
He said to them, "Because of your unbelief. For most certainly I tell you, if you have faith as a grain of mustard seed, you will tell this mountain, 'Move from here to there,' and it will move; and nothing will be impossible for you.
2 Corinthians 1:3-4
Blessed be the God and Father of our Lord Jesus Christ, the Father of mercies and God of all comfort; who comforts us in all our affliction, that we may be able to comfort those who are in any affliction, through the comfort with which we ourselves are comforted by God.
Hebrews 6:18
that by two immutable things, in which it is impossible for God to lie, we may have a strong encouragement, who have fled for refuge to take hold of the hope set before us.
1 John 3:1-3
See how great a love the Father has given to us, that we should be called children of God! For this cause the world doesn't know us, because it didn't know him.

Beloved, now we are children of God, and it is not yet revealed what we will be. But we know that when he is revealed, we will be like him; for we will see him just as he is.

Everyone who has this hope set on him purifies himself, even as he is pure.
1 Peter 5:7
casting all your worries on him, because he cares for you.
2 Chronicles 32:8
An arm of flesh is with him, but Yahweh our God is with us to help us and to fight our battles." The people rested themselves on the words of Hezekiah king of Judah.
1 Corinthians 10:13
No temptation has taken you except what is common to man. God is faithful, who will not allow you to be tempted above what you are able, but will with the temptation also make the way of escape, that you may be able to endure it.
Ephesians 3:17-21
That Christ may dwell in your hearts through faith; to the end that you, being rooted and grounded in love, may be strengthened to comprehend with all the saints what is the width and length and height and depth, and to know Christ's love which surpasses knowledge, that you may be filled with all the fullness of God.

Now to him who is able to do exceedingly abundantly above all that we ask or think, according to the power that works in us, to him be the glory in the assembly and in Christ Jesus to all generations forever and ever. Amen.
Philippians 1:27
Only let your way of life be worthy of the Good News of Christ, that, whether I come and see you or am absent, I may hear of your state, that you stand firm in one spirit, with one soul striving for the faith of the Good News;
Psalm 73:26
My flesh and my heart fails, but God is the strength of my heart and my portion forever.
Romans 12:2
Don't be conformed to this world, but be transformed by the renewing of your mind, so that you may prove what is the good, well-pleasing, and perfect will of God.
Colossians 3:15
And let the peace of God rule in your hearts, to which also you were called in one body; and be thankful.
Galatians 6:2
Bear one another's burdens, and so fulfill the law of Christ.
Joshua 1:7
Only be strong and very courageous. Be careful to observe to do according to all the law, which Moses my servant commanded you. Don't turn from it to the right hand or to the left, that you may have good success wherever you go.
Deuteronomy 20:4
For Yahweh your God is he who goes with you, to fight for you against your enemies, to save you."
Daniel 10:19
He said, "Greatly beloved man, don't be afraid. Peace be to you. Be strong. Yes, be strong." When he spoke to me, I was strengthened, and said, "Let my lord speak; for you have strengthened me."
Isaiah 41:10
Don't you be afraid, for I am with you. Don't be dismayed, for I am your God. I will strengthen you. Yes, I will help you. Yes, I will uphold you with the right hand of my righteousness.
Romans 13:8
Owe no one anything, except to love one another; for he who loves his neighbor has fulfilled the law.
Hebrews 4:12
For the word of God is living and active, and sharper than any two-edged sword, piercing even to the dividing of soul and spirit, of both joints and marrow, and is able to discern the thoughts and intentions of the heart.
Joshua 2:11
As soon as we had heard it, our hearts melted, and there wasn't any more spirit in any man, because of you: for Yahweh your God, he is God in heaven above, and on earth beneath.
Isaiah 43:1
But now Yahweh who created you, Jacob, and he who formed you, Israel says: "Don't be afraid, for I have redeemed you. I have called you by your name. You are mine.
Psalm 46:2-3
Therefore we won't be afraid, though the earth changes, though the mountains are shaken into the heart of the seas; though its waters roar and are troubled, though the mountains tremble with their swelling. Selah.
What do you think of these Verses in the Bible about Encouragement? In times of great despair and anguish, we must motivate ourselves and take the hand of the Lord. Do you have any other Verses in the Bible about Encouragement to contribute to the community? Leave your message in the comments.