We show you the list of God's Justification Verses in the Bible. So that you know how to walk in the path of God's grace and always wait for him, relief and rejoicing. Be inspired by these Justification Verses so we do not let our arms fall down and always praise God.
As human beings, we live different experiences that make us have adverse reactions, but we must remember God's word, justice, and mercy. With these verses about justification, we will know how to be righteous and enjoy the grace of God renewed in Christ.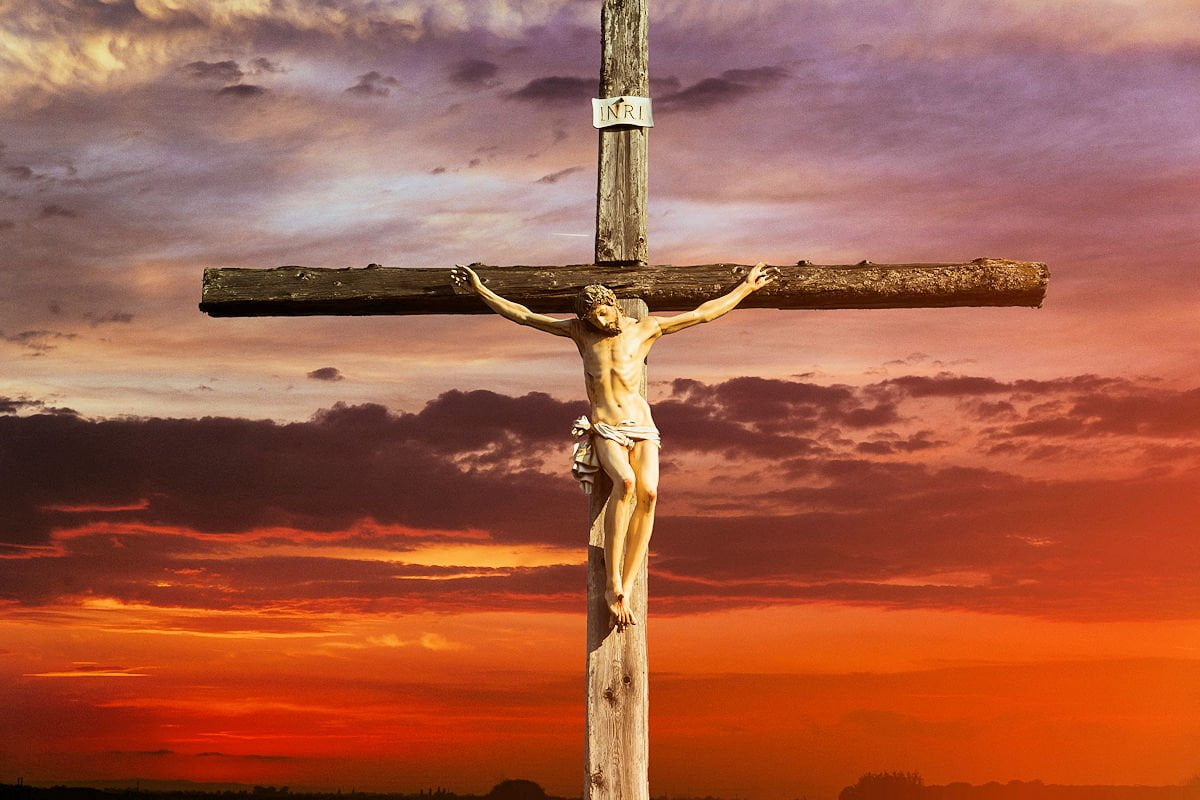 Verses about Justification. Photo by @photovs. Twenty20.
Verses about Justification
Romans 5:1
Being therefore justified by faith, we have peace with God through our Lord Jesus Christ.
Titus 3:7
That being justified by his grace, we might be made heirs according to the hope of eternal life.
Romans 3:28
We maintain therefore that a man is justified by faith apart from the works of the law.
Galatians 3:24
So that the law has become our tutor to bring us to Christ, that we might be justified by faith.
1 Corinthians 6:11
Such were some of you, but you were washed. But you were sanctified. But you were justified in the name of the Lord Jesus, and in the Spirit of our God.
Romans 5:9
Much more then, being now justified by his blood, we will be saved from God's wrath through him.
Philippians 3:9
And be found in him, not having a righteousness of my own, that which is of the law, but that which is through faith in Christ, the righteousness which is from God by faith.
Galatians 2:16-17
Yet knowing that a man is not justified by the works of the law but through faith in Jesus Christ, even we believed in Christ Jesus, that we might be justified by faith in Christ, and not by the works of the law, because no flesh will be justified by the works of the law.

But if, while we sought to be justified in Christ, we ourselves also were found sinners, is Christ a servant of sin? Certainly not!
Romans 4:25
Who was delivered up for our trespasses, and was raised for our justification.
Romans 8:30
Whom he predestined, those he also called. Whom he called, those he also justified. Whom he justified, those he also glorified.
Galatians 2:16
Yet knowing that a man is not justified by the works of the law but through faith in Jesus Christ, even we believed in Christ Jesus, that we might be justified by faith in Christ, and not by the works of the law, because no flesh will be justified by the works of the law.
2 Corinthians 5:21
For him who knew no sin he made to be sin on our behalf; so that in him we might become the righteousness of God.
Philippians 3:10-11
That I may know him, and the power of his resurrection, and the fellowship of his sufferings, becoming conformed to his death; if by any means I may attain to the resurrection from the dead.
1 Corinthians 1:30
Because of him, you are in Christ Jesus, who was made to us wisdom from God, and righteousness and sanctification, and redemption.
1 Thessalonians 4:3
For this is the will of God: your sanctification, that you abstain from sexual immorality.
Verses of Righteousness and Faith
Romans 4:11
He received the sign of circumcision, a seal of the righteousness of the faith which he had while he was in uncircumcision, that he might be the father of all those who believe, though they might be in uncircumcision, that righteousness might also be accounted to them.
Romans 4:5
But to him who doesn't work, but believes in him who justifies the ungodly, his faith is accounted for righteousness.
Zechariah 3:4
He answered and spoke to those who stood before him, saying. Take the filthy garments off him." To him he said, "Behold, I have caused your iniquity to pass from you, and I will clothe you with rich clothing.
Hebrews 10:14
For by one offering he has perfected forever those who are being sanctified.
Galatians 5:6
For in Christ Jesus neither circumcision amounts to anything, nor uncircumcision, but faith working through love.
Romans 7:1-2
Or don't you know, brothers (for I speak to men who know the law), that the law has dominion over a man for as long as he lives?

For the woman that has a husband is bound by law to the husband while he lives, but if the husband dies, she is discharged from the law of the husband.
2 Thessalonians 2:13
But we are bound to always give thanks to God for you, brothers loved by the Lord, because God chose you from the beginning for salvation through sanctification of the Spirit and belief in the truth.
Hebrews 11:4
By faith, Abel offered to God a more excellent sacrifice than Cain, through which he had testimony given to him that he was righteous, God testifying with respect to his gifts; and through it he, being dead, still speaks.
Romans 9:30-32
What shall we say then? That the Gentiles, who didn't follow after righteousness, attained to righteousness, even the righteousness which is of faith; but Israel, following after a law of righteousness, didn't arrive at the law of righteousness.

Why? Because they didn't seek it by faith, but as it were by works of the law. They stumbled over the stumbling stone.
1 Corinthians 1:29
That no flesh should boast before God.
James 2:26
For as the body apart from the spirit is dead, even so faith apart from works is dead.
Romans 3:20-22
Because by the works of the law, no flesh will be justified in his sight. For through the law comes the knowledge of sin.

But now apart from the law, a righteousness of God has been revealed, being testified by the law and the prophets; even the righteousness of God through faith in Jesus Christ to all and on all those who believe. For there is no distinction.
2 Corinthians 7:1
Having therefore these promises, beloved, let's cleanse ourselves from all defilement of flesh and spirit, perfecting holiness in the fear of God.
Psalm 32:2
Blessed is the man to whom Yahweh doesn't impute iniquity, in whose spirit there is no deceit.
Romans 11:6
And if by grace, then it is no longer of works; otherwise grace is no longer grace. But if it is of works, it is no longer grace; otherwise work is no longer work.
Verses to be Justified by God
2 Corinthians 5:19
Namely, that God was in Christ reconciling the world to himself, not reckoning to them their trespasses, and having committed to us the word of reconciliation.
James 2:20-23
But do you want to know, vain man, that faith apart from works is dead?

Wasn't Abraham our father justified by works, in that he offered up Isaac his son on the altar?

You see that faith worked with his works, and by works faith was perfected; and the Scripture was fulfilled which says, "Abraham believed God, and it was accounted to him as righteousness;" and he was called the friend of God.
Galatians 5:19-21
Now the deeds of the flesh are obvious, which are: adultery, sexual immorality, uncleanness, lustfulness, idolatry, sorcery, hatred, strife, jealousies, outbursts of anger, rivalries, divisions, heresies, envy, murders, drunkenness, orgies, and things like these; of which I forewarn you, even as I also forewarned you, that those who practice such things will not inherit God's Kingdom.
Romans 6:22
But now, being made free from sin, and having become servants of God, you have your fruit of sanctification, and the result of eternal life.
Ephesians 1:13-14
In him you also, having heard the word of the truth, the Good News of your salvation—in whom, having also believed, you were sealed with the promised Holy Spirit, who is a pledge of our inheritance, to the redemption of God's own possession, to the praise of his glory.
James 2:25
In the same way, wasn't Rahab the prostitute also justified by works, in that she received the messengers, and sent them out another way?
Philippians 2:13
For it is God who works in you both to will and to work, for his good pleasure.
Habakkuk 2:4
Behold, his soul is puffed up. It is not upright in him, but the righteous will live by his faith.
John 17:17
Sanctify them in your truth. Your word is truth.
Romans 6:5
For if we have become united with him in the likeness of his death, we will also be part of his resurrection.
1 Corinthians 9:21
To those who are without law, as without law (not being without law toward God, but under law toward Christ), that I might win those who are without law.
Romans 1:16
For I am not ashamed of the Good News of Christ, because it is the power of God for salvation for everyone who believes; for the Jew first, and also for the Greek.
Ephesians 2:10
For we are his workmanship, created in Christ Jesus for good works, which God prepared before that we would walk in them.
Hebrews 2:11
For both he who sanctifies and those who are sanctified are all from one, for which cause he is not ashamed to call them brothers.
Romans 3:30-31
Since indeed there is one God who will justify the circumcised by faith, and the uncircumcised through faith.

Do we then nullify the law through faith? May it never be! No, we establish the law.
What do you think of these Verses of Justification that appear in the Bible? Because we know that we must be constant, steadfast, righteous, and above all, hope in God and his word. Do you have any other verses of justification that you want to contribute to the community? Leave your message in the comments.