We show you the list of Verses about the Promises of God in the Bible. In times of difficulty and despair, we must seek the word of God, the answer to everything found in the Bible, and thanks to his promises of love, we find truth and life. Be inspired by these messages of God's promises.
The Bible shows us all of God's promises and guarantees us his faithfulness. God promises us eternal life, deliverance, and forgiveness of our sins, which he will fulfill because he is a kind God who keeps his promises. That is why it is necessary to read these verses of divine pledges that will help us calm our worries when we feel we have little way out of our earthly problems.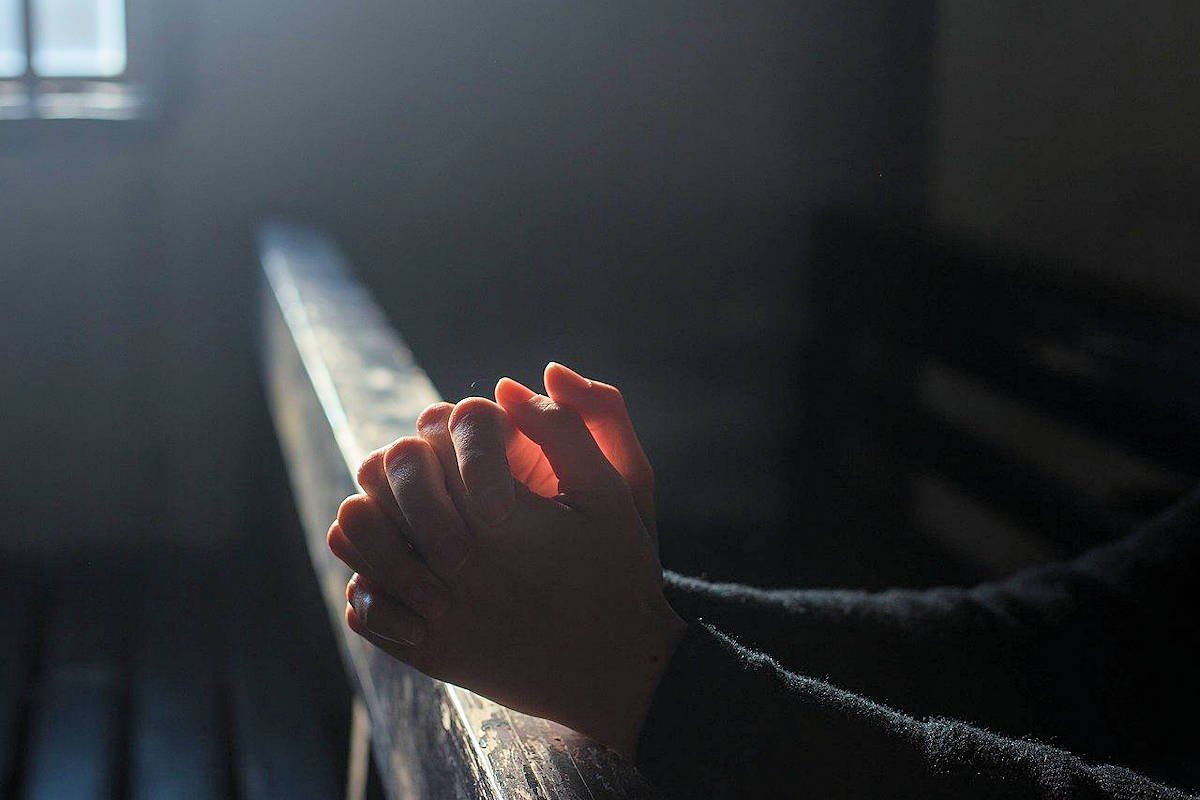 Verses about Promises of God in the Bible. Photo by Himsan. Pixabay.
We must not forget his promises; his will is that we are courageous and know how to hope in his name. Prayer is the most crucial tool of those who believe in his word; whether for health, economic, family, addictions, or relationship problems, God will always have the answer for everything. Let us be grateful and patient; we will see the blessings in our lives.
Verses about Promises of God in the Bible
Philippians 4:19
My God will supply every need of yours according to his riches in glory in Christ Jesus.
Jeremiah 29:11
For I know the thoughts that I think toward you," says Yahweh, "thoughts of peace, and not of evil, to give you hope and a future.
2 Peter 1:4
by which he has granted to us his precious and exceedingly great promises; that through these you may become partakers of the divine nature, having escaped from the corruption that is in the world by lust.
Isaiah 41:10
Don't you be afraid, for I am with you. Don't be dismayed, for I am your God. I will strengthen you. Yes, I will help you. Yes, I will uphold you with the right hand of my righteousness.
Romans 8:28
We know that all things work together for good for those who love God, to those who are called according to his purpose.
John 3:16
For God so loved the world, that he gave his one and only Son, that whoever believes in him should not perish, but have eternal life.
Psalm 37:4
Also delight yourself in Yahweh, and he will give you the desires of your heart.
Isaiah 43:2
When you pass through the waters, I will be with you; and through the rivers, they will not overflow you. When you walk through the fire, you will not be burned, and flame will not scorch you.
Joshua 23:14
"Behold, today I am going the way of all the earth. You know in all your hearts and in all your souls that not one thing has failed of all the good things which Yahweh your God spoke concerning you. All have happened to you. Not one thing has failed of it.
2 Corinthians 1:20
For however many are the promises of God, in him is the "Yes." Therefore also through him is the "Amen", to the glory of God through us.
John 16:13
However when he, the Spirit of truth, has come, he will guide you into all truth, for he will not speak from himself; but whatever he hears, he will speak. He will declare to you things that are coming.
Exodus 20:12
"Honor your father and your mother, that your days may be long in the land which Yahweh your God gives you.
Philippians 1:6
being confident of this very thing, that he who began a good work in you will complete it until the day of Jesus Christ.
Isaiah 41:13
For I, Yahweh your God, will hold your right hand, saying to you, 'Don't be afraid. I will help you.'
Numbers 23:19
God is not a man, that he should lie, nor a son of man, that he should repent. Has he said, and will he not do it? Or has he spoken, and will he not make it good?
1 Chronicles 16:34
Oh give thanks to Yahweh, for he is good, for his loving kindness endures forever.
Romans 10:9-10
That if you will confess with your mouth that Jesus is Lord, and believe in your heart that God raised him from the dead, you will be saved.

For with the heart, one believes unto righteousness; and with the mouth confession is made unto salvation.
Psalm 50:15
Call on me in the day of trouble. I will deliver you, and you will honor me."
Nahum 1:7
Yahweh is good, a stronghold in the day of trouble; and he knows those who take refuge in him.
John 8:36
If therefore the Son makes you free, you will be free indeed.
Psalm 32:8
I will instruct you and teach you in the way which you shall go. I will counsel you with my eye on you.
Romans 4:21
and being fully assured that what he had promised, he was also able to perform.
Psalm 103:12
As far as the east is from the west, so far has he removed our transgressions from us.
John 3:3
Jesus answered him, "Most certainly, I tell you, unless one is born anew, he can't see God's Kingdom."
Psalm 119:165
Those who love your law have great peace. Nothing causes them to stumble.
Revelation 1:3
Blessed is he who reads and those who hear the words of the prophecy, and keep the things that are written in it, for the time is at hand.
1 Timothy 4:8
For bodily exercise has some value, but godliness has value in all things, having the promise of the life which is now, and of that which is to come.
Acts 2:38-39
Peter said to them, "Repent, and be baptized, every one of you, in the name of Jesus Christ for the forgiveness of sins, and you will receive the gift of the Holy Spirit.

For the promise is to you, and to your children, and to all who are far off, even as many as the Lord our God will call to himself."
Philippians 4:6-9
In nothing be anxious, but in everything, by prayer and petition with thanksgiving, let your requests be made known to God.

And the peace of God, which surpasses all understanding, will guard your hearts and your thoughts in Christ Jesus.

Finally, brothers, whatever things are true, whatever things are honorable, whatever things are just, whatever things are pure, whatever things are lovely, whatever things are of good report; if there is any virtue, and if there is any praise, think about these things.

The things which you learned, received, heard, and saw in me: do these things, and the God of peace will be with you.
Isaiah 49:25
But Yahweh says, "Even the captives of the mighty shall be taken away, and the plunder retrieved from the fierce; for I will contend with him who contends with you, and I will save your children.
Romans 8:38-39
For I am persuaded that neither death, nor life, nor angels, nor principalities, nor things present, nor things to come, nor powers, nor height, nor depth, nor any other created thing, will be able to separate us from God's love, which is in Christ Jesus our Lord.
Revelation 3:5
He who overcomes will be arrayed in white garments, and I will in no way blot his name out of the book of life, and I will confess his name before my Father, and before his angels.
John 14:2-3
In my Father's house are many homes. If it weren't so, I would have told you. I am going to prepare a place for you.

If I go and prepare a place for you, I will come again, and will receive you to myself; that where I am, you may be there also.
James 1:2-3
Count it all joy, my brothers, when you fall into various temptations, knowing that the testing of your faith produces endurance.
Titus 1:2
in hope of eternal life, which God, who can't lie, promised before time began;
Psalm 138:7
Though I walk in the middle of trouble, you will revive me. You will stretch out your hand against the wrath of my enemies. Your right hand will save me.
Psalm 18:3
I call on Yahweh, who is worthy to be praised; and I am saved from my enemies.
Malachi 4:2
But to you who fear my name shall the sun of righteousness arise with healing in its wings. You will go out, and leap like calves of the stall.
Genesis 9:13
I set my rainbow in the cloud, and it will be a sign of a covenant between me and the earth.
Psalm 34:4
I sought Yahweh, and he answered me, and delivered me from all my fears.
Bible Verses of God's Promises
Romans 8:31-35
What then shall we say about these things? If God is for us, who can be against us?

He who didn't spare his own Son, but delivered him up for us all, how would he not also with him freely give us all things?

Who could bring a charge against God's chosen ones? It is God who justifies.

Who is he who condemns? It is Christ who died, yes rather, who was raised from the dead, who is at the right hand of God, who also makes intercession for us.

Who shall separate us from the love of Christ? Could oppression, or anguish, or persecution, or famine, or nakedness, or peril, or sword?
Psalm 107:13-16
Then they cried to Yahweh in their trouble, and he saved them out of their distresses.

He brought them out of darkness and the shadow of death, and broke away their chains.

Let them praise Yahweh for his loving kindness, for his wonderful deeds to the children of men!

For he has broken the gates of brass, and cut through bars of iron.
1 John 3:2-3
Beloved, now we are children of God, and it is not yet revealed what we will be. But we know that when he is revealed, we will be like him; for we will see him just as he is.

Everyone who has this hope set on him purifies himself, even as he is pure.
James 1:17
Every good gift and every perfect gift is from above, coming down from the Father of lights, with whom can be no variation, nor turning shadow.
John 3:36
One who believes in the Son has eternal life, but one who disobeys the Son won't see life, but the wrath of God remains on him."
Luke 11:9-13
"I tell you, keep asking, and it will be given you. Keep seeking, and you will find. Keep knocking, and it will be opened to you.

For everyone who asks receives. He who seeks finds. To him who knocks it will be opened.

"Which of you fathers, if your son asks for bread, will give him a stone? Or if he asks for a fish, he won't give him a snake instead of a fish, will he?

Or if he asks for an egg, he won't give him a scorpion, will he?

If you then, being evil, know how to give good gifts to your children, how much more will your heavenly Father give the Holy Spirit to those who ask him?"
Ezekiel 36:26
I will also give you a new heart, and I will put a new spirit within you. I will take away the stony heart out of your flesh, and I will give you a heart of flesh.
Malachi 3:10
Bring the whole tithe into the storehouse, that there may be food in my house, and test me now in this," says Yahweh of Armies, "if I will not open you the windows of heaven, and pour you out a blessing, that there will not be room enough for.
2 Peter 3:9
The Lord is not slow concerning his promise, as some count slowness; but is patient with us, not wishing that any should perish, but that all should come to repentance.
Psalm 9:9-10
Yahweh will also be a high tower for the oppressed; a high tower in times of trouble.

Those who know your name will put their trust in you, for you, Yahweh, have not forsaken those who seek you.
John 14:27
Peace I leave with you. My peace I give to you; not as the world gives, give I to you. Don't let your heart be troubled, neither let it be fearful.
Psalm 34:10
The young lions do lack, and suffer hunger, but those who seek Yahweh shall not lack any good thing.
Galatians 3:22
But the Scripture imprisoned all things under sin, that the promise by faith in Jesus Christ might be given to those who believe.
Psalm 86:5
For you, Lord, are good, and ready to forgive; abundant in loving kindness to all those who call on you.
Hebrews 9:15
For this reason he is the mediator of a new covenant, since a death has occurred for the redemption of the transgressions that were under the first covenant, that those who have been called may receive the promise of the eternal inheritance.
John 15:7-8
If you remain in me, and my words remain in you, you will ask whatever you desire, and it will be done for you.

"In this is my Father glorified, that you bear much fruit; and so you will be my disciples.
1 Kings 8:56
"Blessed be Yahweh, who has given rest to his people Israel, according to all that he promised. There has not failed one word of all his good promise, which he promised by Moses his servant.
Luke 18:27
But he said, "The things which are impossible with men are possible with God."
Psalm 34:8
Oh taste and see that Yahweh is good. Blessed is the man who takes refuge in him.
2 Corinthians 7:1
Having therefore these promises, beloved, let's cleanse ourselves from all defilement of flesh and spirit, perfecting holiness in the fear of God.
Jeremiah 30:17
For I will restore health to you, and I will heal you of your wounds," says Yahweh; "because they have called you an outcast, saying, 'It is Zion, whom no man seeks after.'"
Romans 6:23
For the wages of sin is death, but the free gift of God is eternal life in Christ Jesus our Lord.
Philippians 4:13
I can do all things through Christ, who strengthens me.
Isaiah 40:29-31
He gives power to the weak. He increases the strength of him who has no might.

Even the youths faint and get weary, and the young men utterly fall;

But those who wait for Yahweh will renew their strength. They will mount up with wings like eagles. They will run, and not be weary. They will walk, and not faint.
Hebrews 10:23
let's hold fast the confession of our hope without wavering; for he who promised is faithful.
Micah 7:19
He will again have compassion on us. He will tread our iniquities under foot; and you will cast all their sins into the depths of the sea.
2 Peter 3:13
But, according to his promise, we look for new heavens and a new earth, in which righteousness dwells.
Exodus 14:14
Yahweh will fight for you, and you shall be still."
Jeremiah 7:5-7
For if you thoroughly amend your ways and your doings, if you thoroughly execute justice between a man and his neighbor; if you don't oppress the foreigner, the fatherless, and the widow, and don't shed innocent blood in this place, and don't walk after other gods to your own hurt; then I will cause you to dwell in this place, in the land that I gave to your fathers, from of old even forever more.
Matthew 11:28-29
"Come to me, all you who labor and are heavily burdened, and I will give you rest.

Take my yoke upon you, and learn from me, for I am gentle and humble in heart; and you will find rest for your souls.
Isaiah 54:17
No weapon that is formed against you will prevail; and you will condemn every tongue that rises against you in judgment. This is the heritage of Yahweh's servants, and their righteousness is of me," says Yahweh.
Proverbs 1:33
But whoever listens to me will dwell securely, and will be at ease, without fear of harm."
Romans 4:13
For the promise to Abraham and to his offspring that he should be heir of the world wasn't through the law, but through the righteousness of faith.
Psalm 19:7
Yahweh's law is perfect, restoring the soul. Yahweh's testimony is sure, making wise the simple.
2 Chronicles 7:14
If my people, who are called by my name, will humble themselves, pray, seek my face, and turn from their wicked ways; then I will hear from heaven, will forgive their sin, and will heal their land.
Matthew 7:9-11
Or who is there among you, who, if his son asks him for bread, will give him a stone?

Or if he asks for a fish, who will give him a serpent?

If you then, being evil, know how to give good gifts to your children, how much more will your Father who is in heaven give good things to those who ask him!
Deuteronomy 31:8
Yahweh himself is who goes before you. He will be with you. He will not fail you nor forsake you. Don't be afraid. Don't be discouraged."
Psalm 34:17
The righteous cry, and Yahweh hears, and delivers them out of all their troubles.
Exodus 15:26
and he said, "If you will diligently listen to Yahweh your God's voice, and will do that which is right in his eyes, and will pay attention to his commandments, and keep all his statutes, I will put none of the diseases on you, which I have put on the Egyptians; for I am Yahweh who heals you."
James 4:7
Be subject therefore to God. Resist the devil, and he will flee from you.
Matthew 6:31-33
"Therefore don't be anxious, saying, 'What will we eat?', 'What will we drink?' or, 'With what will we be clothed?'

For the Gentiles seek after all these things; for your heavenly Father knows that you need all these things.

But seek first God's Kingdom, and his righteousness; and all these things will be given to you as well.
1 Peter 5:10
But may the God of all grace, who called you to his eternal glory by Christ Jesus, after you have suffered a little while, perfect, establish, strengthen, and settle you.
John 16:33
I have told you these things, that in me you may have peace. In the world you have trouble; but cheer up! I have overcome the world."
2 Samuel 7:28
"Now, O Lord Yahweh, you are God, and your words are truth, and you have promised this good thing to your servant.
Psalm 84:11
For Yahweh God is a sun and a shield. Yahweh will give grace and glory. He withholds no good thing from those who walk blamelessly.
Bible Verses of Divine Promises
John 5:28-29
Don't marvel at this, for the hour comes, in which all that are in the tombs will hear his voice, and will come out; those who have done good, to the resurrection of life; and those who have done evil, to the resurrection of judgment.
James 1:5
But if any of you lacks wisdom, let him ask of God, who gives to all liberally and without reproach; and it will be given to him.
Revelation 3:20
Behold, I stand at the door and knock. If anyone hears my voice and opens the door, then I will come in to him, and will dine with him, and he with me.
Psalm 103:2-5
Praise Yahweh, my soul, and don't forget all his benefits; who forgives all your sins; who heals all your diseases; who redeems your life from destruction; who crowns you with loving kindness and tender mercies; who satisfies your desire with good things, so that your youth is renewed like the eagle's.
Mark 11:24
Therefore I tell you, all things whatever you pray and ask for, believe that you have received them, and you shall have them.
1 Thessalonians 5:24
He who calls you is faithful, who will also do it.
1 Peter 5:7
casting all your worries on him, because he cares for you.
Galatians 5:22-23
But the fruit of the Spirit is love, joy, peace, patience, kindness, goodness, faith, gentleness, and self-control. Against such things there is no law.
Ephesians 3:16-19
That he would grant you, according to the riches of his glory, that you may be strengthened with power through his Spirit in the inward man; that Christ may dwell in your hearts through faith; to the end that you, being rooted and grounded in love, may be strengthened to comprehend with all the saints what is the width and length and height and depth, and to know Christ's love which surpasses knowledge, that you may be filled with all the fullness of God.
2 Corinthians 4:8-9
We are pressed on every side, yet not crushed; perplexed, yet not to despair; pursued, yet not forsaken; struck down, yet not destroyed.
Isaiah 61:1
The Lord Yahweh's Spirit is on me; because Yahweh has anointed me to preach good news to the humble. He has sent me to bind up the broken hearted, to proclaim liberty to the captives, and release to those who are bound.
Genesis 9:11
I will establish my covenant with you: All flesh will not be cut off any more by the waters of the flood. There will never again be a flood to destroy the earth."
Romans 5:8
But God commends his own love toward us, in that while we were yet sinners, Christ died for us.
Revelation 21:4
He will wipe away every tear from their eyes. Death will be no more; neither will there be mourning, nor crying, nor pain, any more. The first things have passed away."
Psalm 27:1
By David. Yahweh is my light and my salvation. Whom shall I fear? Yahweh is the strength of my life. Of whom shall I be afraid?
Deuteronomy 7:9
Know therefore that Yahweh your God himself is God, the faithful God, who keeps covenant and loving kindness with them who love him and keep his commandments to a thousand generations.
John 14:13-16
Whatever you will ask in my name, I will do it, that the Father may be glorified in the Son.

If you will ask anything in my name, I will do it.

If you love me, keep my commandments.

I will pray to the Father, and he will give you another Counselor, that he may be with you forever.
Deuteronomy 31:6
Be strong and courageous. Don't be afraid or scared of them; for Yahweh your God himself is who goes with you. He will not fail you nor forsake you."
2 Corinthians 12:9-10
He has said to me, "My grace is sufficient for you, for my power is made perfect in weakness." Most gladly therefore I will rather glory in my weaknesses, that the power of Christ may rest on me.

Therefore I take pleasure in weaknesses, in injuries, in necessities, in persecutions, in distresses, for Christ's sake. For when I am weak, then am I strong.
Isaiah 58:6
"Isn't this the fast that I have chosen: to release the bonds of wickedness, to undo the straps of the yoke, to let the oppressed go free, and that you break every yoke?
Joshua 1:9
Haven't I commanded you? Be strong and courageous. Don't be afraid. Don't be dismayed, for Yahweh your God is with you wherever you go."
John 11:25-26
Jesus said to her, "I am the resurrection and the life. He who believes in me will still live, even if he dies.

Whoever lives and believes in me will never die. Do you believe this?"
Proverbs 22:6
Train up a child in the way he should go, and when he is old he will not depart from it.
Proverbs 3:5-6
Trust in Yahweh with all your heart, and don't lean on your own understanding.

In all your ways acknowledge him, and he will make your paths straight.
Psalm 89:34
I will not break my covenant, nor alter what my lips have uttered.
2 Corinthians 9:8
And God is able to make all grace abound to you, that you, always having all sufficiency in everything, may abound to every good work.
Hebrews 13:5
Be free from the love of money, content with such things as you have, for he has said, "I will in no way leave you, neither will I in any way forsake you."
1 John 2:25
This is the promise which he promised us, the eternal life.
Ephesians 2:8
for by grace you have been saved through faith, and that not of yourselves; it is the gift of God.
Psalm 100:5
For Yahweh is good. His loving kindness endures forever, his faithfulness to all generations.
Proverbs 13:11
Wealth gained dishonestly dwindles away, but he who gathers by hand makes it grow.
Psalm 37:23-24
A man's goings are established by Yahweh. He delights in his way.

Though he stumble, he shall not fall, for Yahweh holds him up with his hand.
1 Peter 2:24
He himself bore our sins in his body on the tree, that we, having died to sins, might live to righteousness; by whose stripes you were healed.
1 Corinthians 10:13
No temptation has taken you except what is common to man. God is faithful, who will not allow you to be tempted above what you are able, but will with the temptation also make the way of escape, that you may be able to endure it.
Joshua 21:45
Nothing failed of any good thing which Yahweh had spoken to the house of Israel. All came to pass.
Psalm 145:9
Yahweh is good to all. His tender mercies are over all his works.
Galatians 3:16
Now the promises were spoken to Abraham and to his offspring. He doesn't say, "To descendants", as of many, but as of one, "To your offspring", which is Christ.
1 John 1:9
If we confess our sins, he is faithful and righteous to forgive us the sins, and to cleanse us from all unrighteousness.
Psalm 23:4
Even though I walk through the valley of the shadow of death, I will fear no evil, for you are with me. Your rod and your staff, they comfort me.
2 Timothy 3:16
Every Scripture is God-breathed and profitable for teaching, for reproof, for correction, and for instruction in righteousness.
Isaiah 54:10
For the mountains may depart, and the hills be removed; but my loving kindness will not depart from you, and my covenant of peace will not be removed," says Yahweh who has mercy on you.
James 5:14-15
Is any among you sick? Let him call for the elders of the assembly, and let them pray over him, anointing him with oil in the name of the Lord, and the prayer of faith will heal him who is sick, and the Lord will raise him up. If he has committed sins, he will be forgiven.
Isaiah 26:3
You will keep whoever's mind is steadfast in perfect peace, because he trusts in you.
Psalm 91:3-6
For he will deliver you from the snare of the fowler, and from the deadly pestilence.

He will cover you with his feathers. Under his wings you will take refuge. His faithfulness is your shield and rampart.

You shall not be afraid of the terror by night, nor of the arrow that flies by day; nor of the pestilence that walks in darkness, nor of the destruction that wastes at noonday.
Hebrews 8:6
But now he has obtained a more excellent ministry, by so much as he is also the mediator of a better covenant, which on better promises has been given as law.
What do you think of these Verses about Promises of God in the Bible? We know that in times of most significant distress, we need a word of encouragement and trust that His promises will come true faithfully. We always have the bible to find the way to the truth. Do you have any other Promises Bible verses to contribute to the community? Leave your message in the comments.