We show you the list with Bible Verses about Mothers, so you can keep your faith active and remember that God asks us to be brave and also thankful for his blessings. Get inspired with these messages of gratitude and love for mom in the bible.
Whether it is for mother's day, birthday, or simply because you want to show your mother the enormous love and respect you have for her, it is essential to tell her in the most concise way, and there is nothing better than sending her the blessings of God's word through bible verses.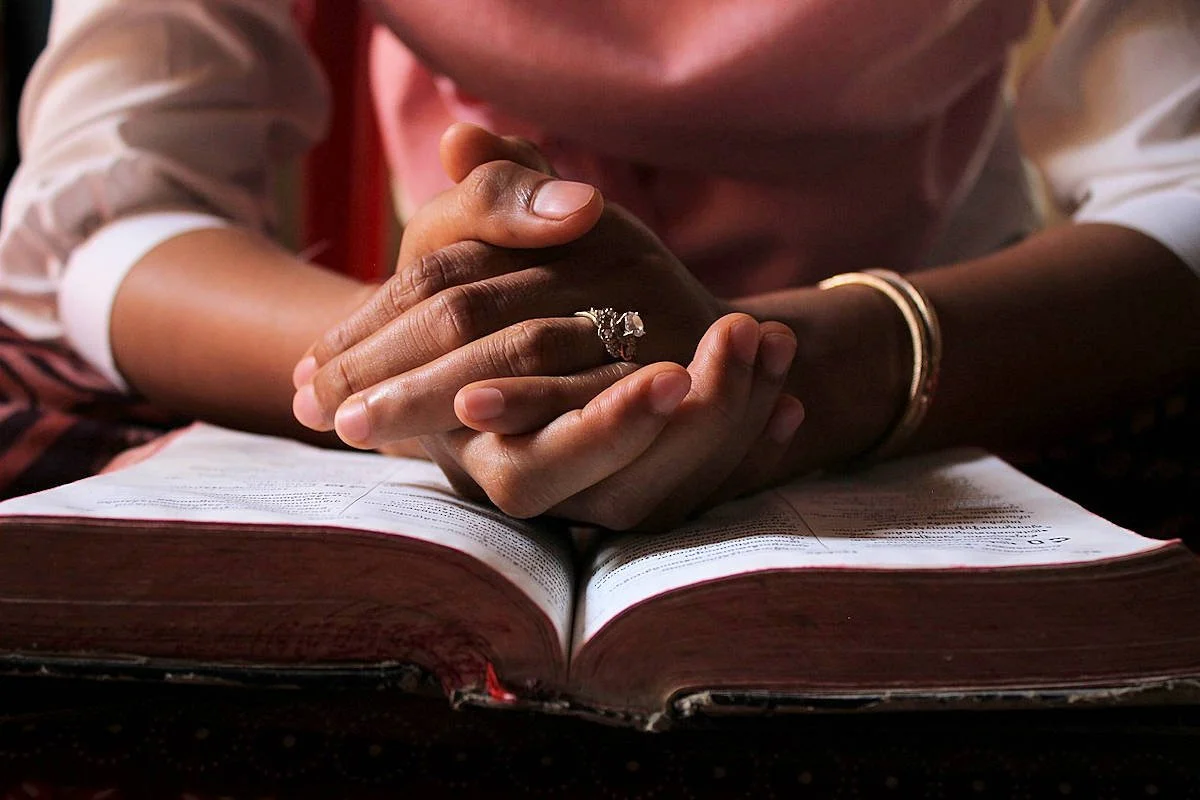 Bible Verses about Mothers. Photo by Tep Ro. Pixabay.
God tells us that we must respect our father and mother; this is because they are the ones who give everything for us and deserve our gratitude and our unconditional love. A mother is always in the most challenging moments of our lives, and many times they weaken, like every human being. She needs to hold God's hand and know which way to go when she finds herself cut and in despair.
Send her these blessings and Bible Verses about Mothers so that she can rejoice in God's word and feel closer to you every day as a child.
Bible Verses about Mothers
Proverbs 31:25-30
Strength and dignity are her clothing. She laughs at the time to come.

She opens her mouth with wisdom. Faithful instruction is on her tongue.

She looks well to the ways of her household, and doesn't eat the bread of idleness.

Her children rise up and call her blessed. Her husband also praises her:

"Many women do noble things, but you excel them all."

Charm is deceitful, and beauty is vain; but a woman who fears Yahweh, she shall be praised.
Proverbs 22:6
Train up a child in the way he should go, and when he is old he will not depart from it.
Psalm 127:3
Behold, children are a heritage of Yahweh. The fruit of the womb is his reward.
Exodus 20:12
"Honor your father and your mother, that your days may be long in the land which Yahweh your God gives you.
Isaiah 66:13
As one whom his mother comforts, so I will comfort you. You will be comforted in Jerusalem."
Isaiah 49:15
"Can a woman forget her nursing child, that she should not have compassion on the son of her womb? Yes, these may forget, yet I will not forget you!
Proverbs 6:20-22
My son, keep your father's commandment, and don't forsake your mother's teaching.

Bind them continually on your heart. Tie them around your neck.

When you walk, it will lead you. When you sleep, it will watch over you. When you awake, it will talk with you.
Proverbs 23:22-25
Listen to your father who gave you life, and don't despise your mother when she is old.

Buy the truth, and don't sell it. Get wisdom, discipline, and understanding.

The father of the righteous has great joy. Whoever fathers a wise child delights in him.

Let your father and your mother be glad! Let her who bore you rejoice!
Ephesians 6:1-3
Children, obey your parents in the Lord, for this is right.

"Honor your father and mother," which is the first commandment with a promise: "that it may be well with you, and you may live long on the earth."
1 Corinthians 13:4-7
Love is patient and is kind; love doesn't envy. Love doesn't brag, is not proud, doesn't behave itself inappropriately, doesn't seek its own way, is not provoked, takes no account of evil; doesn't rejoice in unrighteousness, but rejoices with the truth; bears all things, believes all things, hopes all things, endures all things.
Isaiah 41:10
Don't you be afraid, for I am with you. Don't be dismayed, for I am your God. I will strengthen you. Yes, I will help you. Yes, I will uphold you with the right hand of my righteousness.
1 John 4:12
No one has seen God at any time. If we love one another, God remains in us, and his love has been perfected in us.
Ephesians 2:10
For we are his workmanship, created in Christ Jesus for good works, which God prepared before that we would walk in them.
3 John 1:4
I have no greater joy than this, to hear about my children walking in truth.
Genesis 3:20
The man called his wife Eve because she would be the mother of all the living.
Proverbs 31:10-12
Who can find a worthy woman? For her price is far above rubies.

The heart of her husband trusts in her. He shall have no lack of gain.

She does him good, and not harm, all the days of her life.
Psalm 31:24
Be strong, and let your heart take courage, all you who hope in Yahweh.
Acts 16:31
They said, "Believe in the Lord Jesus Christ, and you will be saved, you and your household."
Psalm 46:10
"Be still, and know that I am God. I will be exalted among the nations. I will be exalted in the earth."
Ephesians 4:32
And be kind to one another, tender hearted, forgiving each other, just as God also in Christ forgave you.
Hebrews 11:1
Now faith is assurance of things hoped for, proof of things not seen.
Proverbs 17:6
Children's children are the crown of old men; the glory of children are their parents.
1 John 4:19
We love him, because he first loved us.
Titus 2:3-5
And that older women likewise be reverent in behavior, not slanderers nor enslaved to much wine, teachers of that which is good; that they may train the young wives to love their husbands, to love their children, to be sober minded, chaste, workers at home, kind, being in subjection to their own husbands, that God's word may not be blasphemed.
1 Timothy 5:2
the elder women as mothers; the younger as sisters, in all purity.
Christian Verses for Mothers
Romans 13:8
Owe no one anything, except to love one another; for he who loves his neighbor has fulfilled the law.
Hebrews 13:5-6
Be free from the love of money, content with such things as you have, for he has said, "I will in no way leave you, neither will I in any way forsake you."

So that with good courage we say, "The Lord is my helper. I will not fear. What can man do to me?"
Romans 8:38-39
For I am persuaded that neither death, nor life, nor angels, nor principalities, nor things present, nor things to come, nor powers,, nor height, nor depth, nor any other created thing, will be able to separate us from God's love, which is in Christ Jesus our Lord.
Luke 1:5-6
There was in the days of Herod, the king of Judea, a certain priest named Zacharias, of the priestly division of Abijah. He had a wife of the daughters of Aaron, and her name was Elizabeth.

They were both righteous before God, walking blamelessly in all the commandments and ordinances of the Lord.
Galatians 5:22-23
But the fruit of the Spirit is love, joy, peace, patience, kindness, goodness, faith, gentleness, and self-control. Against such things there is no law.
Psalm 139:13-14
For you formed my inmost being. You knit me together in my mother's womb.

I will give thanks to you, for I am fearfully and wonderfully made. Your works are wonderful. My soul knows that very well.
Proverbs 31:31
Give her of the fruit of her hands! Let her works praise her in the gates!
Matthew 22:37
Jesus said to him, "'You shall love the Lord your God with all your heart, with all your soul, and with all your mind.'
1 Corinthians 16:14
Let all that you do be done in love.
Joshua 24:15
If it seems evil to you to serve Yahweh, choose today whom you will serve; whether the gods which your fathers served that were beyond the River, or the gods of the Amorites, in whose land you dwell; but as for me and my house, we will serve Yahweh."
1 Samuel 1:26-28
She said, "Oh, my lord, as your soul lives, my lord, I am the woman who stood by you here, praying to Yahweh.

I prayed for this child; and Yahweh has given me my petition which I asked of him.

Therefore I have also given him to Yahweh. As long as he lives he is given to Yahweh." He worshiped Yahweh there.
Matthew 18:20
For where two or three are gathered together in my name, there I am in the middle of them."
Philippians 4:8
Finally, brothers, whatever things are true, whatever things are honorable, whatever things are just, whatever things are pure, whatever things are lovely, whatever things are of good report; if there is any virtue, and if there is any praise, think about these things.
John 15:12
"This is my commandment, that you love one another, even as I have loved you.
Hebrews 11:6
Without faith it is impossible to be well pleasing to him, for he who comes to God must believe that he exists, and that he is a rewarder of those who seek him.
Deuteronomy 4:9-10
Only be careful, and keep your soul diligently, lest you forget the things which your eyes saw, and lest they depart from your heart all the days of your life; but make them known to your children and your children's children; the day that you stood before Yahweh your God in Horeb, when Yahweh said to me, "Assemble the people to me, and I will make them hear my words, that they may learn to fear me all the days that they live on the earth, and that they may teach their children."
John 15:13
Greater love has no one than this, that someone lay down his life for his friends.
Psalm 113:9
He settles the barren woman in her home, as a joyful mother of children. Praise Yah!
Exodus 14:14
Yahweh will fight for you, and you shall be still."
Proverbs 1:8-9
My son, listen to your father's instruction, and don't forsake your mother's teaching: for they will be a garland to grace your head, and chains around your neck.
Psalm 143:8
Cause me to hear your loving kindness in the morning, for I trust in you. Cause me to know the way in which I should walk, for I lift up my soul to you.
Proverbs 5:18
Let your spring be blessed. Rejoice in the wife of your youth.
Ruth 1:16-17
Ruth said, "Don't urge me to leave you, and to return from following you, for where you go, I will go; and where you stay, I will stay. Your people will be my people, and your God my God.

Where you die, I will die, and there I will be buried. May Yahweh do so to me, and more also, if anything but death parts you and me."
Romans 8:28
We know that all things work together for good for those who love God, to those who are called according to his purpose.
Proverbs 18:22
Whoever finds a wife finds a good thing, and obtains favor of Yahweh.
Philippians 2:14-15
Do all things without complaining and arguing, that you may become blameless and harmless, children of God without defect in the middle of a crooked and perverse generation, among whom you are seen as lights in the world.
1 Peter 3:4
But in the hidden person of the heart, in the incorruptible adornment of a gentle and quiet spirit, which is in the sight of God very precious.
Psalm 23:6
Surely goodness and loving kindness shall follow me all the days of my life, and I will dwell in Yahweh's house forever.
1 Corinthians 13:13
But now faith, hope, and love remain—these three. The greatest of these is love.
Proverbs 19:26-27
He who robs his father and drives away his mother, is a son who causes shame and brings reproach.

If you stop listening to instruction, my son, you will stray from the words of knowledge.
Verses of Strength for Mom
Isaiah 40:31
But those who wait for Yahweh will renew their strength. They will mount up with wings like eagles. They will run, and not be weary. They will walk, and not faint.
Proverbs 24:3
Through wisdom a house is built; by understanding it is established.
Colossians 3:24
Knowing that from the Lord you will receive the reward of the inheritance; for you serve the Lord Christ.
Proverbs 11:16
A gracious woman obtains honor, but violent men obtain riches.
Luke 2:51
And he went down with them, and came to Nazareth. He was subject to them, and his mother kept all these sayings in her heart.
Galatians 6:9
Let's not be weary in doing good, for we will reap in due season, if we don't give up.
Deuteronomy 5:16
"Honor your father and your mother, as Yahweh your God commanded you; that your days may be long, and that it may go well with you, in the land which Yahweh your God gives you.
Psalm 71:5
For you are my hope, Lord Yahweh; my confidence from my youth.
Psalms 128:5-6
May Yahweh bless you out of Zion, and may you see the good of Jerusalem all the days of your life.

Yes, may you see your children's children. Peace be upon Israel.
2 Corinthians 1:3-4
Blessed be the God and Father of our Lord Jesus Christ, the Father of mercies and God of all comfort; who comforts us in all our affliction, that we may be able to comfort those who are in any affliction, through the comfort with which we ourselves are comforted by God.
Hebrews 12:1
Therefore let's also, seeing we are surrounded by so great a cloud of witnesses, lay aside every weight and the sin which so easily entangles us, and let's run with perseverance the race that is set before us.
Psalms 128:1-2
A Song of Ascents. Blessed is everyone who fears Yahweh, who walks in his ways.

For you will eat the labor of your hands. You will be happy, and it will be well with you.
Matthew 6:33
But seek first God's Kingdom, and his righteousness; and all these things will be given to you as well.
Philippians 1:2-3
Grace to you, and peace from God, our Father, and the Lord Jesus Christ.

I thank my God whenever I remember you.
Romans 12:9-10
Let love be without hypocrisy. Abhor that which is evil. Cling to that which is good.

In love of the brothers be tenderly affectionate to one another; in honor preferring one another.
Deuteronomy 6:6-7
These words, which I command you today, shall be on your heart; and you shall teach them diligently to your children, and shall talk of them when you sit in your house, and when you walk by the way, and when you lie down, and when you rise up.
1 Peter 5:7
Casting all your worries on him, because he cares for you.
1 Timothy 5:8
But if anyone doesn't provide for his own, and especially his own household, he has denied the faith, and is worse than an unbeliever.
Psalm 133:1
A Song of Ascents. By David. See how good and how pleasant it is for brothers to live together in unity!
John 19:25-27
But there were standing by the cross of Jesus his mother, and his mother's sister, Mary the wife of Clopas, and Mary Magdalene.

Therefore when Jesus saw his mother, and the disciple whom he loved standing there, he said to his mother, "Woman, behold, your son!"

Then he said to the disciple, "Behold, your mother!" From that hour, the disciple took her to his own home.
2 Timothy 1:5
having been reminded of the sincere faith that is in you; which lived first in your grandmother Lois, and your mother Eunice, and, I am persuaded, in you also.
2 Corinthians 12:9-10
He has said to me, "My grace is sufficient for you, for my power is made perfect in weakness." Most gladly therefore I will rather glory in my weaknesses, that the power of Christ may rest on me.

Therefore I take pleasure in weaknesses, in injuries, in necessities, in persecutions, in distresses, for Christ's sake. For when I am weak, then am I strong.
Jeremiah 29:11
For I know the thoughts that I think toward you," says Yahweh, "thoughts of peace, and not of evil, to give you hope and a future.
Luke 1:46-48
Mary said, "My soul magnifies the Lord.

My spirit has rejoiced in God my Savior, for he has looked at the humble state of his servant. For behold, from now on, all generations will call me blessed.
Isaiah 40:29
He gives power to the weak. He increases the strength of him who has no might.
Colossians 3:13
Bearing with one another, and forgiving each other, if any man has a complaint against any; even as Christ forgave you, so you also do.
Matthew 15:4-6
For God commanded, 'Honor your father and your mother,' and, 'He who speaks evil of father or mother, let him be put to death.'

But you say, 'Whoever may tell his father or his mother, "Whatever help you might otherwise have gotten from me is a gift devoted to God," he shall not honor his father or mother.' You have made the commandment of God void because of your tradition.
Genesis 21:1-3
Yahweh visited Sarah as he had said, and Yahweh did to Sarah as he had spoken.

Sarah conceived, and bore Abraham a son in his old age, at the set time of which God had spoken to him.

Abraham called his son who was born to him, whom Sarah bore to him, Isaac.
John 16:21
A woman, when she gives birth, has sorrow, because her time has come. But when she has delivered the child, she doesn't remember the anguish any more, for the joy that a human being is born into the world.
What did you think of these Bible Verses about Mothers? It is necessary to know that a mother has many anxieties and moments of not knowing how to deal with everything, but the word of God will always be the best answer to everything. Do you have any other Bible verses for mom to contribute to the community? Leave your message in the comments.