We show you the list with Bible Verses about Protection so that in moments when you do not know what to do, anguish and loneliness, turn to the word of God, the only one that gives us proper protection and serenity in the face of adversity. Get inspired by these messages of protection and power in the Bible.
The Bible tells us about God's security. We want to think of God's protection as an indestructible force field that protects us from harm. Yes, God has the power to prevent all evil and death, but we must keep in mind that we live in a world where there is free will. Sometimes God acts in ways we do not understand. In despair, God's assurance can take the form of peace and power. God's defense can also come as a lesson because he sees something else on the horizon that we cannot see.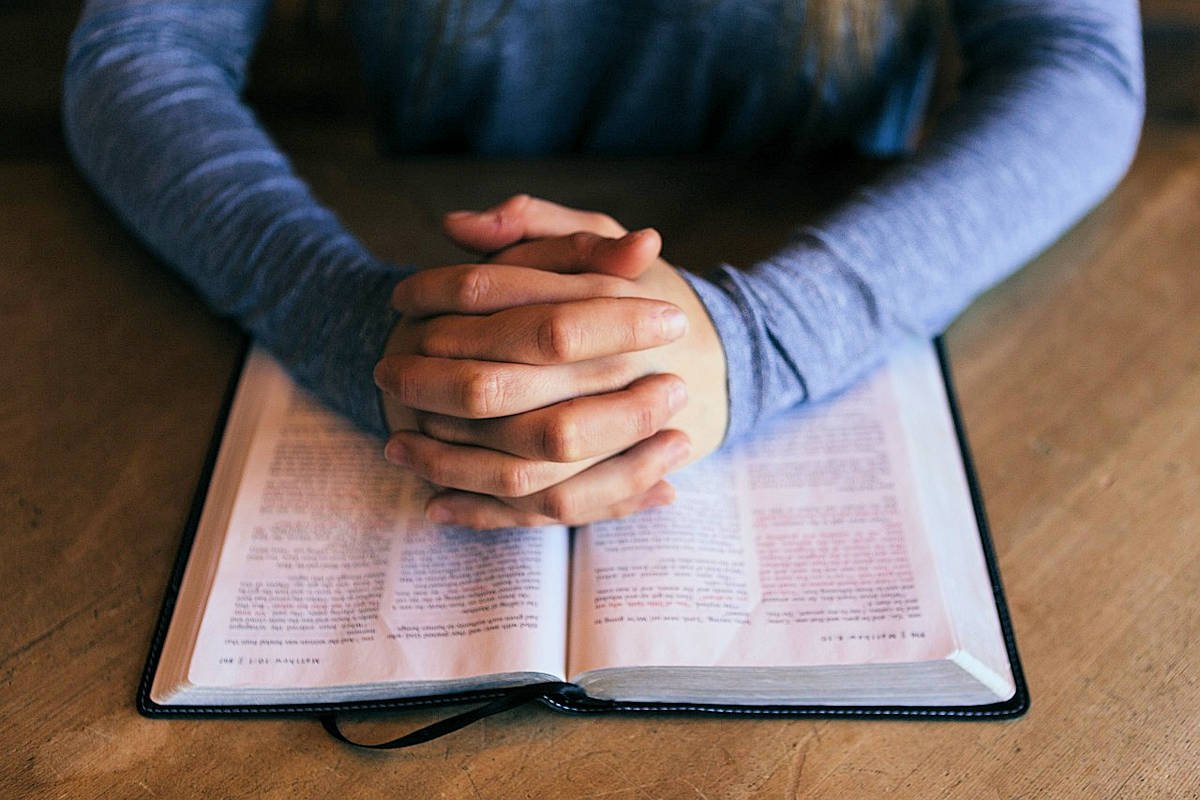 Bible Verses about Protection. Photo by Free-Photos. Pixabay.
As followers of Jesus, we are promised a new life under God's protection, with nothing that can separate us from his love. Be assured that God is a provider and protector, no matter our challenges. These Bible verses of protection will help you remember that God has a more fantastic plan for you and that you have chosen great things.
Life isn't always easy, and staying connected to your faith can be difficult when challenges and dark times arise. Of course, it's easy to believe in God and his protection when life is going well, but when things get challenging, such as financial difficulties, family problems, health problems, or world unrest, your trust in God and his protection is put to the test.
We give you these Bible verses of protection, so you don't stray from God's protective rock.
Bible Verses about Protection
Isaiah 41:10-12
Don't you be afraid, for I am with you. Don't be dismayed, for I am your God. I will strengthen you. Yes, I will help you. Yes, I will uphold you with the right hand of my righteousness.

Behold, all those who are incensed against you will be disappointed and confounded. Those who strive with you will be like nothing, and shall perish.

You will seek them, and won't find them, even those who contend with you. Those who war against you will be as nothing, as a non-existent thing.
Psalm 91:9-10
Because you have made Yahweh your refuge, and the Most High your dwelling place, no evil shall happen to you, neither shall any plague come near your dwelling.
Isaiah 54:17
No weapon that is formed against you will prevail; and you will condemn every tongue that rises against you in judgment. This is the heritage of Yahweh's servants, and their righteousness is of me," says Yahweh.
2 Timothy 4:18-20
And the Lord will deliver me from every evil work, and will preserve me for his heavenly Kingdom; to whom be the glory forever and ever. Amen.

Greet Prisca and Aquila, and the house of Onesiphorus.

Erastus remained at Corinth, but I left Trophimus at Miletus sick.
2 Thessalonians 3:3-5
But the Lord is faithful, who will establish you, and guard you from the evil one.

We have confidence in the Lord concerning you, that you both do and will do the things we command.

May the Lord direct your hearts into God's love, and into the perseverance of Christ.
Psalm 23:1-4
A Psalm by David. Yahweh is my shepherd: I shall lack nothing.

He makes me lie down in green pastures. He leads me beside still waters.

He restores my soul. He guides me in the paths of righteousness for his name's sake.

Even though I walk through the valley of the shadow of death, I will fear no evil, for you are with me. Your rod and your staff, they comfort me.
2 Samuel 22:3-4
God is my rock in whom I take refuge; my shield, and the horn of my salvation, my high tower, and my refuge. My savior, you save me from violence.

I call on Yahweh, who is worthy to be praised; So shall I be saved from my enemies.
Proverbs 19:23
The fear of Yahweh leads to life, then contentment; he rests and will not be touched by trouble.
Psalm 138:7
Though I walk in the middle of trouble, you will revive me. You will stretch out your hand against the wrath of my enemies. Your right hand will save me.
Romans 12:19
Don't seek revenge yourselves, beloved, but give place to God's wrath. For it is written, "Vengeance belongs to me; I will repay, says the Lord."
Psalm 46:1-2
For the Chief Musician. By the sons of Korah. According to Alamoth. God is our refuge and strength, a very present help in trouble.

Therefore we won't be afraid, though the earth changes, though the mountains are shaken into the heart of the seas.
Genesis 28:15
Behold, I am with you, and will keep you, wherever you go, and will bring you again into this land. For I will not leave you, until I have done that which I have spoken of to you."
Proverbs 30:5
"Every word of God is flawless. He is a shield to those who take refuge in him.
Psalm 91:4
He will cover you with his feathers. Under his wings you will take refuge. His faithfulness is your shield and rampart.
Psalm 140:4
Yahweh, keep me from the hands of the wicked. Preserve me from the violent men who have determined to trip my feet.
Proverbs 27:12
A prudent man sees danger and takes refuge; but the simple pass on, and suffer for it.
Psalm 20:1
For the Chief Musician. A Psalm by David. May Yahweh answer you in the day of trouble. May the name of the God of Jacob set you up on high.
Luke 21:28
But when these things begin to happen, look up, and lift up your heads, because your redemption is near."
Genesis 50:20
As for you, you meant evil against me, but God meant it for good, to save many people alive, as is happening today.
Psalm 41:2
Yahweh will preserve him, and keep him alive. He shall be blessed on the earth, and he will not surrender him to the will of his enemies.
Isaiah 43:1-3
But now Yahweh who created you, Jacob, and he who formed you, Israel says: "Don't be afraid, for I have redeemed you. I have called you by your name. You are mine.

When you pass through the waters, I will be with you; and through the rivers, they will not overflow you. When you walk through the fire, you will not be burned, and flame will not scorch you.

For I am Yahweh your God, the Holy One of Israel, your Savior. I have given Egypt as your ransom, Ethiopia and Seba in your place.
John 3:16
For God so loved the world, that he gave his one and only Son, that whoever believes in him should not perish, but have eternal life.
Psalm 91:10
No evil shall happen to you, neither shall any plague come near your dwelling.
Romans 13:4
For he is a servant of God to you for good. But if you do that which is evil, be afraid, for he doesn't bear the sword in vain; for he is a servant of God, an avenger for wrath to him who does evil.
Psalm 144:1
By David. Blessed be Yahweh, my rock, who teaches my hands to war, and my fingers to battle.
Isaiah 46:4
Even to old age I am he, and even to gray hairs I will carry you. I have made, and I will bear. Yes, I will carry, and will deliver.
Ephesians 6:10-15
Finally, be strong in the Lord, and in the strength of his might.

Put on the whole armor of God, that you may be able to stand against the wiles of the devil.

For our wrestling is not against flesh and blood, but against the principalities, against the powers, against the world's rulers of the darkness of this age, and against the spiritual forces of wickedness in the heavenly places.

Therefore put on the whole armor of God, that you may be able to withstand in the evil day, and, having done all, to stand.

Stand therefore, having the utility belt of truth buckled around your waist, and having put on the breastplate of righteousness, and having fitted your feet with the preparation of the Good News of peace.
Psalm 57:3
He will send from heaven, and save me, he rebukes the one who is pursuing me. Selah.God will send out his loving kindness and his truth.
Proverbs 4:6
Don't forsake her, and she will preserve you. Love her, and she will keep you.
Psalm 34:22
Yahweh redeems the soul of his servants. None of those who take refuge in him shall be condemned.
Proverbs 12:21
No mischief shall happen to the righteous, but the wicked shall be filled with evil.
2 Corinthians 4:8-9
We are pressed on every side, yet not crushed; perplexed, yet not to despair; pursued, yet not forsaken; struck down, yet not destroyed.
Deuteronomy 20:4
for Yahweh your God is he who goes with you, to fight for you against your enemies, to save you."
1 John 5:19
We know that we are of God, and the whole world lies in the power of the evil one.
1 John 4:4
You are of God, little children, and have overcome them; because greater is he who is in you than he who is in the world.
Verses of God's protection
Proverbs 2:11
Discretion will watch over you. Understanding will keep you.
Psalm 5:11
But let all those who take refuge in you rejoice, Let them always shout for joy, because you defend them. Let them also who love your name be joyful in you.
Proverbs 18:10-12
Yahweh's name is a strong tower: the righteous run to him, and are safe.

The rich man's wealth is his strong city, like an unscalable wall in his own imagination.

Before destruction the heart of man is proud, but before honor is humility.
Leviticus 26:3-4
"'If you walk in my statutes, and keep my commandments, and do them; then I will give you your rains in their season, and the land shall yield its increase, and the trees of the field shall yield their fruit.
Luke 10:27
He answered, "You shall love the Lord your God with all your heart, with all your soul, with all your strength, and with all your mind; and your neighbor as yourself."
Psalm 32:7
You are my hiding place. You will preserve me from trouble. You will surround me with songs of deliverance. Selah.
Malachi 3:6
"For I, Yahweh, don't change; therefore you, sons of Jacob, are not consumed.
Romans 8:37
No, in all these things, we are more than conquerors through him who loved us.
Matthew 5:38-39
"You have heard that it was said, 'An eye for an eye, and a tooth for a tooth.'

But I tell you, don't resist him who is evil; but whoever strikes you on your right cheek, turn to him the other also.
John 10:10
The thief only comes to steal, kill, and destroy. I came that they may have life, and may have it abundantly.
Psalm 3:3-5
But you, Yahweh, are a shield around me, my glory, and the one who lifts up my head.

I cry to Yahweh with my voice, and he answers me out of his holy hill. Selah.

I laid myself down and slept. I awakened; for Yahweh sustains me.
Psalm 12:5
"Because of the oppression of the weak and because of the groaning of the needy, I will now arise," says Yahweh; "I will set him in safety from those who malign him."
Exodus 14:13-14
Moses said to the people, "Don't be afraid. Stand still, and see the salvation of Yahweh, which he will work for you today: for the Egyptians whom you have seen today, you shall never see them again.

Yahweh will fight for you, and you shall be still."
Psalm 119:114
You are my hiding place and my shield. I hope in your word.
Daniel 12:1
"At that time Michael will stand up, the great prince who stands for the children of your people; and there will be a time of trouble, such as never was since there was a nation even to that same time. At that time your people will be delivered, everyone who is found written in the book.
Nahum 1:7
Yahweh is good, a stronghold in the day of trouble; and he knows those who take refuge in him.
Leviticus 26:44
Yet for all that, when they are in the land of their enemies, I will not reject them, neither will I abhor them, to destroy them utterly, and to break my covenant with them; for I am Yahweh their God.
Psalm 18:30
As for God, his way is perfect. Yahweh's word is tried. He is a shield to all those who take refuge in him.
Luke 10:19
Behold, I give you authority to tread on serpents and scorpions, and over all the power of the enemy. Nothing will in any way hurt you.
Psalm 91:7
A thousand may fall at your side, and ten thousand at your right hand; but it will not come near you.
James 4:7
Be subject therefore to God. Resist the devil, and he will flee from you.
Zephaniah 3:17
Yahweh, your God, is among you, a mighty one who will save. He will rejoice over you with joy. He will calm you in his love. He will rejoice over you with singing.
Psalm 145:19
He will fulfill the desire of those who fear him. He also will hear their cry, and will save them.
Hebrews 13:6
So that with good courage we say, "The Lord is my helper. I will not fear. What can man do to me?"
Psalm 91:1
He who dwells in the secret place of the Most High will rest in the shadow of the Almighty.
Matthew 6:13
Bring us not into temptation, but deliver us from the evil one. For yours is the Kingdom, the power, and the glory forever. Amen.'
Psalm 62:2
He alone is my rock and my salvation, my fortress— I will never be greatly shaken.
1 John 5:18
We know that whoever is born of God doesn't sin, but he who was born of God keeps himself, and the evil one doesn't touch him.
Psalm 18:35-36
You have also given me the shield of your salvation. Your right hand sustains me. Your gentleness has made me great.

You have enlarged my steps under me, My feet have not slipped.
1 Samuel 14:6
Jonathan said to the young man who bore his armor, "Come! Let's go over to the garrison of these uncircumcised. It may be that Yahweh will work for us; for there is no restraint on Yahweh to save by many or by few."
Verses of Protection on the road
Psalm 118:8
It is better to take refuge in Yahweh, than to put confidence in man.
Isaiah 1:17
Learn to do well. Seek justice. Relieve the oppressed. Judge the fatherless. Plead for the widow."
Psalm 118:6
Yahweh is on my side. I will not be afraid. What can man do to me?
John 17:15
I pray not that you would take them from the world, but that you would keep them from the evil one.
1 Timothy 5:8
But if anyone doesn't provide for his own, and especially his own household, he has denied the faith, and is worse than an unbeliever.
Proverbs 20:22
Don't say, "I will pay back evil." Wait for Yahweh, and he will save you.
Romans 8:28
We know that all things work together for good for those who love God, to those who are called according to his purpose.
2 Samuel 22:32
For who is God, besides Yahweh? Who is a rock, besides our God?
Philippians 4:13
I can do all things through Christ, who strengthens me.
Hebrews 13:8
Jesus Christ is the same yesterday, today, and forever.
1 Thessalonians 5:23-24
May the God of peace himself sanctify you completely. May your whole spirit, soul, and body be preserved blameless at the coming of our Lord Jesus Christ.

He who calls you is faithful, who will also do it.
Psalm 34:6-9
This poor man cried, and Yahweh heard him, and saved him out of all his troubles.

Yahweh's angel encamps around those who fear him, and delivers them.

Oh taste and see that Yahweh is good. Blessed is the man who takes refuge in him.

Oh fear Yahweh, you his saints, for there is no lack with those who fear him.
John 10:28-30
I give eternal life to them. They will never perish, and no one will snatch them out of my hand.

My Father, who has given them to me, is greater than all. No one is able to snatch them out of my Father's hand.

I and the Father are one."
Luke 1:37
For nothing spoken by God is impossible."
Psalm 57:1
For the Chief Musician. To the tune of "Do Not Destroy." A poem by David, when he fled from Saul, in the cave. Be merciful to me, God, be merciful to me, for my soul takes refuge in you. Yes, in the shadow of your wings, I will take refuge, until disaster has passed.
John 14:15
If you love me, keep my commandments.
Psalm 34:17-19
The righteous cry, and Yahweh hears, and delivers them out of all their troubles.

Yahweh is near to those who have a broken heart, and saves those who have a crushed spirit.

Many are the afflictions of the righteous, but Yahweh delivers him out of them all.
Deuteronomy 31:6
Be strong and courageous. Don't be afraid or scared of them; for Yahweh your God himself is who goes with you. He will not fail you nor forsake you."
Psalm 16:1
A Poem by David. Preserve me, God, for in you do I take refuge.
Psalm 16:8
I have set Yahweh always before me. Because he is at my right hand, I shall not be moved.
2 Timothy 1:7
For God didn't give us a spirit of fear, but of power, love, and self-control.
Psalm 59:16
But I will sing of your strength. Yes, I will sing aloud of your loving kindness in the morning. For you have been my high tower, a refuge in the day of my distress.
Ephesians 6:11-13
Put on the whole armor of God, that you may be able to stand against the wiles of the devil.

For our wrestling is not against flesh and blood, but against the principalities, against the powers, against the world's rulers of the darkness of this age, and against the spiritual forces of wickedness in the heavenly places.

Therefore put on the whole armor of God, that you may be able to withstand in the evil day, and, having done all, to stand.
Psalm 72:4
He will judge the poor of the people. He will save the children of the needy, and will break the oppressor in pieces.
Proverbs 29:25
The fear of man proves to be a snare, but whoever puts his trust in Yahweh is kept safe.
Psalm 121:7-8
Yahweh will keep you from all evil. He will keep your soul.

Yahweh will keep your going out and your coming in, from this time forward, and forever more.
Matthew 26:52-54
Then Jesus said to him, "Put your sword back into its place, for all those who take the sword will die by the sword.

Or do you think that I couldn't ask my Father, and he would even now send me more than twelve legions of angels?

How then would the Scriptures be fulfilled that it must be so?"
1 Corinthians 10:13
No temptation has taken you except what is common to man. God is faithful, who will not allow you to be tempted above what you are able, but will with the temptation also make the way of escape, that you may be able to endure it.
Romans 8:31
What then shall we say about these things? If God is for us, who can be against us?
Psalm 17:8-10
Keep me as the apple of your eye. Hide me under the shadow of your wings, from the wicked who oppress me, my deadly enemies, who surround me.

They close up their callous hearts. With their mouth they speak proudly.
Proverbs 4:23
Keep your heart with all diligence, for out of it is the wellspring of life.
Revelation 3:10
Because you kept my command to endure, I also will keep you from the hour of testing, which is to come on the whole world, to test those who dwell on the earth.
Psalm 27:1
By David. Yahweh is my light and my salvation. Whom shall I fear? Yahweh is the strength of my life. Of whom shall I be afraid?
1 Timothy 6:10
For the love of money is a root of all kinds of evil. Some have been led astray from the faith in their greed, and have pierced themselves through with many sorrows.
Psalm 59:1
For the Chief Musician. To the tune of "Do Not Destroy." A poem by David, when Saul sent, and they watched the house to kill him. Deliver me from my enemies, my God. Set me on high from those who rise up against me.
What do you think about these Bible Verses about Protection? We know that in times of tribulation, loneliness, or sadness, we need God's divine protection, so we must turn to the holy scriptures and take shelter in them. Do you have other Bible Verses about Protection to contribute to the community? Leave your message in the comments.