We show you the list with Verses in the Bible for Strength so that you can understand God's message and that in those moments when you feel you can't take it anymore, remember that you are not alone. Be inspired by these messages of strength in the bible.
Human beings must be strong and courageous, even in adversity. When life throws challenges we can't handle, it's the perfect time to turn to bible verses of strength. If we need encouragement to keep going or a reminder that God's power will give us the strength we need, we should turn to his word, the bible.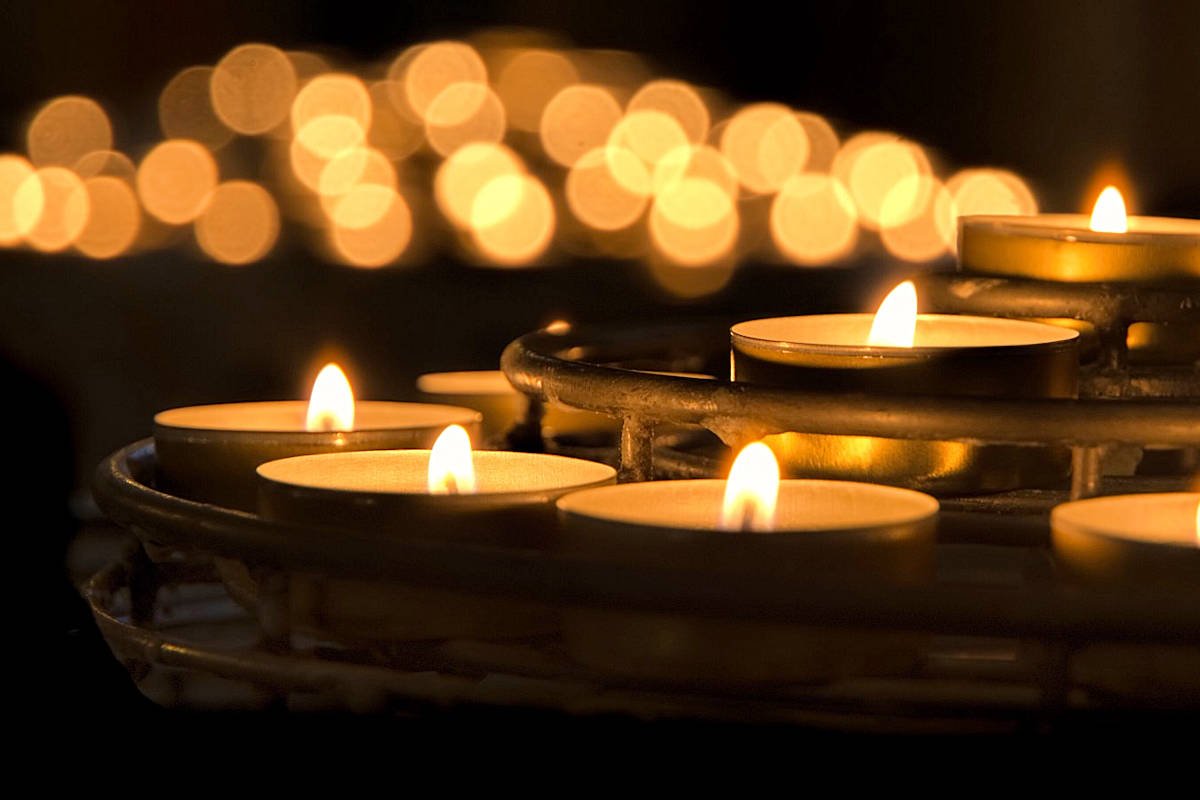 Verses in the Bible for Strength. Photo by @chrisfloresfoto. Twenty20.
God's word tells us that the most important thing we need is the power of faith. Our faith will enable us to persevere through even the most difficult trials and tribulations. These Bible verses and passages on fortitude will serve as a reminder that God has a purpose for us and that he guides us even in our darkest moments.
Verses in the Bible for Strength
Philippians 4: 12-13
I know how to be humbled, and I know also how to abound. In everything and in all things I have learned the secret both to be filled and to be hungry, both to abound and to be in need.

I can do all things through Christ, who strengthens me.
Isaiah 41:10
Don't you be afraid, for I am with you. Don't be dismayed, for I am your God. I will strengthen you. Yes, I will help you. Yes, I will uphold you with the right hand of my righteousness.
Deuteronomy 31:6-8
Be strong and courageous. Don't be afraid or scared of them; for Yahweh your God himself is who goes with you. He will not fail you nor forsake you."

Moses called to Joshua, and said to him in the sight of all Israel, "Be strong and courageous, for you shall go with this people into the land which Yahweh has sworn to their fathers to give them; and you shall cause them to inherit it.

Yahweh himself is who goes before you. He will be with you. He will not fail you nor forsake you. Don't be afraid. Don't be discouraged."
Isaiah 40:29-31
He gives power to the weak. He increases the strength of him who has no might.

Even the youths faint and get weary, and the young men utterly fall;

But those who wait for Yahweh will renew their strength. They will mount up with wings like eagles. They will run, and not be weary. They will walk, and not faint.
Exodus 15:2
Yah is my strength and song. He has become my salvation. This is my God, and I will praise him; my father's God, and I will exalt him.
Ephesians 6:10
Finally, be strong in the Lord, and in the strength of his might.
1 Corinthians 10:13
No temptation has taken you except what is common to man. God is faithful, who will not allow you to be tempted above what you are able, but will with the temptation also make the way of escape, that you may be able to endure it.
1 Chronicles 16:11
Seek Yahweh and his strength. Seek his face forever more.
2 Timothy 1:7
For God didn't give us a spirit of fear, but of power, love, and self-control.
Joshua 1:9-11
Haven't I commanded you? Be strong and courageous. Don't be afraid. Don't be dismayed, for Yahweh your God is with you wherever you go."

Then Joshua commanded the officers of the people, saying, "Pass through the middle of the camp, and command the people, saying, 'Prepare food; for within three days you are to pass over this Jordan, to go in to possess the land, which Yahweh your God gives you to possess it.'"
Psalm 34:17
The righteous cry, and Yahweh hears, and delivers them out of all their troubles.
1 Timothy 1:12
I thank him who enabled me, Christ Jesus our Lord, because he counted me faithful, appointing me to service.
Psalm 73:26
My flesh and my heart fails, but God is the strength of my heart and my portion forever.
Psalm 62:2
He alone is my rock and my salvation, my fortress— I will never be greatly shaken.
1 Corinthians 1:18
For the word of the cross is foolishness to those who are dying, but to us who are being saved it is the power of God.
2 Timothy 4:17
But the Lord stood by me, and strengthened me, that through me the message might be fully proclaimed, and that all the Gentiles might hear; and I was delivered out of the mouth of the lion.
Zechariah 4:6
Then he answered and spoke to me, saying, "This is Yahweh's word to Zerubbabel, saying, 'Not by might, nor by power, but by my Spirit,' says Yahweh of Armies.
Proverbs 18:10
Yahweh's name is a strong tower: the righteous run to him, and are safe.
Ephesians 3:16
that he would grant you, according to the riches of his glory, that you may be strengthened with power through his Spirit in the inward man.
Romans 5:5-6
And hope doesn't disappoint us, because God's love has been poured out into our hearts through the Holy Spirit who was given to us.

For while we were yet weak, at the right time Christ died for the ungodly.
Psalm 46:2-3
Therefore we won't be afraid, though the earth changes, though the mountains are shaken into the heart of the seas; though its waters roar and are troubled, though the mountains tremble with their swelling. Selah.
Matthew 6:33
But seek first God's Kingdom, and his righteousness; and all these things will be given to you as well.
1 Peter 4:11
If anyone speaks, let it be as it were the very words of God. If anyone serves, let it be as of the strength which God supplies, that in all things God may be glorified through Jesus Christ, to whom belong the glory and the dominion forever and ever. Amen.
Deuteronomy 6:5
You shall love Yahweh your God with all your heart, with all your soul, and with all your might.
1 Samuel 30:6
David was greatly distressed; for the people spoke of stoning him, because the souls of all the people were grieved, every man for his sons and for his daughters; but David strengthened himself in Yahweh his God.
Psalm 32:7-8
You are my hiding place. You will preserve me from trouble. You will surround me with songs of deliverance. Selah.

I will instruct you and teach you in the way which you shall go. I will counsel you with my eye on you.
Psalm 16:8
I have set Yahweh always before me. Because he is at my right hand, I shall not be moved.
Daniel 10:19
He said, "Greatly beloved man, don't be afraid. Peace be to you. Be strong. Yes, be strong." When he spoke to me, I was strengthened, and said, "Let my lord speak; for you have strengthened me."
Psalm 28:7-8
Yahweh is my strength and my shield. My heart has trusted in him, and I am helped. Therefore my heart greatly rejoices. With my song I will thank him.

Yahweh is their strength. He is a stronghold of salvation to his anointed.
Psalm 34:4
I sought Yahweh, and he answered me, and delivered me from all my fears.
Verses of Strength in Difficult Times
Matthew 19:26
Looking at them, Jesus said, "With men this is impossible, but with God all things are possible."
Isaiah 26:3-4
You will keep whoever's mind is steadfast in perfect peace, because he trusts in you.

Trust in Yahweh forever; for in Yah, Yahweh, is an everlasting Rock.
Psalm 29:11
Yahweh will give strength to his people. Yahweh will bless his people with peace.
Mark 12:30
you shall love the Lord your God with all your heart, and with all your soul, and with all your mind, and with all your strength.' This is the first commandment.
Ephesians 3:20-21
Now to him who is able to do exceedingly abundantly above all that we ask or think, according to the power that works in us, to him be the glory in the assembly and in Christ Jesus to all generations forever and ever. Amen.
Exodus 15:13
"You, in your loving kindness, have led the people that you have redeemed. You have guided them in your strength to your holy habitation.
Psalm 27:14
Wait for Yahweh. Be strong, and let your heart take courage. Yes, wait for Yahweh.
Romans 8:28
We know that all things work together for good for those who love God, to those who are called according to his purpose.
Psalm 68:35
You are awesome, God, in your sanctuaries. The God of Israel gives strength and power to his people. Praise be to God!
Psalm 23:1-6
A Psalm by David. Yahweh is my shepherd: I shall lack nothing.

He makes me lie down in green pastures. He leads me beside still waters.

He restores my soul. He guides me in the paths of righteousness for his name's sake.

Even though I walk through the valley of the shadow of death, I will fear no evil, for you are with me. Your rod and your staff, they comfort me.

You prepare a table before me in the presence of my enemies. You anoint my head with oil. My cup runs over.

Surely goodness and loving kindness shall follow me all the days of my life, and I will dwell in Yahweh's house forever.
1 Corinthians 16:13
Watch! Stand firm in the faith! Be courageous! Be strong!
Galatians 6:9
Let's not be weary in doing good, for we will reap in due season, if we don't give up.
Psalm 18:31-34
For who is God, except Yahweh? Who is a rock, besides our God, the God who arms me with strength, and makes my way perfect?

He makes my feet like deer's feet, and sets me on my high places.

He teaches my hands to war, so that my arms bend a bow of bronze.
Matthew 21:21
Jesus answered them, "Most certainly I tell you, if you have faith, and don't doubt, you will not only do what was done to the fig tree, but even if you told this mountain, 'Be taken up and cast into the sea,' it would be done.
Psalm 118:14
Yah is my strength and song. He has become my salvation.
2 Samuel 22:33
God is my strong fortress. He makes my way perfect.
1 Chronicles 29:11-12
Yours, Yahweh, is the greatness, the power, the glory, the victory, and the majesty! For all that is in the heavens and in the earth is yours. Yours is the kingdom, Yahweh, and you are exalted as head above all.

Both riches and honor come from you, and you rule over all! In your hand is power and might! It is in your hand to make great, and to give strength to all!
Psalm 22:19
But don't be far off, Yahweh. You are my help: hurry to help me.
Zephaniah 3:1
Woe to her who is rebellious and polluted, the oppressing city!
2 Thessalonians 3:2-3
And that we may be delivered from unreasonable and evil men; for not all have faith.

But the Lord is faithful, who will establish you, and guard you from the evil one.
Psalm 145:18-19
Yahweh is near to all those who call on him, to all who call on him in truth.

He will fulfill the desire of those who fear him. He also will hear their cry, and will save them.
Psalm 119:28
My soul is weary with sorrow: strengthen me according to your word.
Philippians 1:28
And in nothing frightened by the adversaries, which is for them a proof of destruction, but to you of salvation, and that from God.
Hebrews 4:12
For the word of God is living and active, and sharper than any two-edged sword, piercing even to the dividing of soul and spirit, of both joints and marrow, and is able to discern the thoughts and intentions of the heart.
Psalm 27:1-3
By David. Yahweh is my light and my salvation. Whom shall I fear? Yahweh is the strength of my life. Of whom shall I be afraid?

When evildoers came at me to eat up my flesh, even my adversaries and my foes, they stumbled and fell.

Though an army should encamp against me, my heart shall not fear. Though war should rise against me, even then I will be confident.
2 Corinthians 4:16-18
Therefore we don't faint, but though our outward man is decaying, yet our inward man is renewed day by day.

For our light affliction, which is for the moment, works for us more and more exceedingly an eternal weight of glory; while we don't look at the things which are seen, but at the things which are not seen. For the things which are seen are temporal, but the things which are not seen are eternal.
Isaiah 43:1-3
But now Yahweh who created you, Jacob, and he who formed you, Israel says: "Don't be afraid, for I have redeemed you. I have called you by your name. You are mine.

When you pass through the waters, I will be with you; and through the rivers, they will not overflow you. When you walk through the fire, you will not be burned, and flame will not scorch you.

For I am Yahweh your God, the Holy One of Israel, your Savior. I have given Egypt as your ransom, Ethiopia and Seba in your place.
Nehemiah 8:10
Then he said to them, "Go your way. Eat the fat, drink the sweet, and send portions to him for whom nothing is prepared, for today is holy to our Lord. Don't be grieved, for the joy of Yahweh is your strength."
Psalm 112:7-8
He will not be afraid of evil news. His heart is steadfast, trusting in Yahweh.

His heart is established. He will not be afraid in the end when he sees his adversaries.
Psalm 91:1-2
He who dwells in the secret place of the Most High will rest in the shadow of the Almighty.

I will say of Yahweh, "He is my refuge and my fortress; my God, in whom I trust."
Ecclesiastes 4:9-13
Two are better than one, because they have a good reward for their labor.

For if they fall, the one will lift up his fellow; but woe to him who is alone when he falls, and doesn't have another to lift him up.

Again, if two lie together, then they have warmth; but how can one keep warm alone? If a man prevails against one who is alone, two shall withstand him; and a threefold cord is not quickly broken.

Better is a poor and wise youth than an old and foolish king who doesn't know how to receive admonition any more.
Exodus 33:14
He said, "My presence will go with you, and I will give you rest."
Psalm 39:7
Now, Lord, what do I wait for? My hope is in you.
Matthew 5:13
"You are the salt of the earth, but if the salt has lost its flavor, with what will it be salted? It is then good for nothing, but to be cast out and trodden under the feet of men.
Nahum 1:7
Yahweh is good, a stronghold in the day of trouble; and he knows those who take refuge in him.
Psalm 118:6
Yahweh is on my side. I will not be afraid. What can man do to me?
Deuteronomy 20:4
for Yahweh your God is he who goes with you, to fight for you against your enemies, to save you."
Verses for Strength and Encouragement
Psalm 59:9
Oh, my Strength, I watch for you, for God is my high tower.
2 Thessalonians 3:16
Now may the Lord of peace himself give you peace at all times in all ways. The Lord be with you all.
Isaiah 33:2
Yahweh, be gracious to us. We have waited for you. Be our strength every morning, our salvation also in the time of trouble.
Isaiah 12:2
Behold, God is my salvation. I will trust, and will not be afraid; for Yah, Yahweh, is my strength and song; and he has become my salvation."
Psalm 41:3
Yahweh will sustain him on his sickbed, and restore him from his bed of illness.
Psalm 34:10
The young lions do lack, and suffer hunger, but those who seek Yahweh shall not lack any good thing.
Matthew 11:28
"Come to me, all you who labor and are heavily burdened, and I will give you rest.
2 Samuel 22:40
For you have armed me with strength for the battle. You have subdued under me those who rose up against me.
2 Corinthians 1:7
Our hope for you is steadfast, knowing that, since you are partakers of the sufferings, so also are you of the comfort.
Deuteronomy 33:27
The eternal God is your dwelling place. Underneath are the everlasting arms. He thrust out the enemy from before you, and said, 'Destroy!'
Mark 10:52
Jesus said to him, "Go your way. Your faith has made you well." Immediately he received his sight, and followed Jesus on the way.
Matthew 17:20
He said to them, "Because of your unbelief. For most certainly I tell you, if you have faith as a grain of mustard seed, you will tell this mountain, 'Move from here to there,' and it will move; and nothing will be impossible for you.
1 Peter 5:10
But may the God of all grace, who called you to his eternal glory by Christ Jesus, after you have suffered a little while, perfect, establish, strengthen, and settle you.
John 14:27
Peace I leave with you. My peace I give to you; not as the world gives, give I to you. Don't let your heart be troubled, neither let it be fearful.
2 Corinthians 12:9-10
He has said to me, "My grace is sufficient for you, for my power is made perfect in weakness." Most gladly therefore I will rather glory in my weaknesses, that the power of Christ may rest on me.

Therefore I take pleasure in weaknesses, in injuries, in necessities, in persecutions, in distresses, for Christ's sake. For when I am weak, then am I strong.
Jeremiah 32:17
"Ah Lord Yahweh! Behold, you have made the heavens and the earth by your great power and by your outstretched arm. There is nothing too hard for you.
1 Peter 5:10
But may the God of all grace, who called you to his eternal glory by Christ Jesus, after you have suffered a little while, perfect, establish, strengthen, and settle you.
Romans 15:13
Now may the God of hope fill you with all joy and peace in believing, that you may abound in hope, in the power of the Holy Spirit.
Psalm 31:24
Be strong, and let your heart take courage, all you who hope in Yahweh.
James 5:16
Confess your offenses to one another, and pray for one another, that you may be healed. The insistent prayer of a righteous person is powerfully effective.
Psalm 138:3
In the day that I called, you answered me. You encouraged me with strength in my soul.
Romans 1:20
For the invisible things of him since the creation of the world are clearly seen, being perceived through the things that are made, even his everlasting power and divinity; that they may be without excuse.
Psalm 59:16
But I will sing of your strength. Yes, I will sing aloud of your loving kindness in the morning. For you have been my high tower, a refuge in the day of my distress.
Philippians 4:6
In nothing be anxious, but in everything, by prayer and petition with thanksgiving, let your requests be made known to God.
Psalm 44:3
For they didn't get the land in possession by their own sword, neither did their own arm save them; but your right hand, and your arm, and the light of your face, because you were favorable to them.
Jeremiah 29:11
For I know the thoughts that I think toward you," says Yahweh, "thoughts of peace, and not of evil, to give you hope and a future.
1 Peter 5:7
casting all your worries on him, because he cares for you.
Habakkuk 3:19
Yahweh, the Lord, is my strength. He makes my feet like deer's feet, and enables me to go in high places. For the music director, on my stringed instruments.
John 16:33
I have told you these things, that in me you may have peace. In the world you have trouble; but cheer up! I have overcome the world."
Hebrews 4:16
Let's therefore draw near with boldness to the throne of grace, that we may receive mercy, and may find grace for help in time of need.
Isaiah 30:15
For thus said the Lord Yahweh, the Holy One of Israel, "You will be saved in returning and rest. Your strength will be in quietness and in confidence." You refused.
Psalm 18:3
I call on Yahweh, who is worthy to be praised; and I am saved from my enemies.
Psalm 9:9-10
Yahweh will also be a high tower for the oppressed; a high tower in times of trouble.

Those who know your name will put their trust in you, for you, Yahweh, have not forsaken those who seek you.
Lucas 12:25-26
Which of you by being anxious can add a cubit to his height? If then you aren't able to do even the least things, why are you anxious about the rest?
2 Chronicles 16:9
For Yahweh's eyes run back and forth throughout the whole earth, to show himself strong in the behalf of them whose heart is perfect toward him. You have done foolishly in this; for from now on you will have wars."
1 Chronicles 29:11
Yours, Yahweh, is the greatness, the power, the glory, the victory, and the majesty! For all that is in the heavens and in the earth is yours. Yours is the kingdom, Yahweh, and you are exalted as head above all.
What do you think of these Verses in the Bible for Strength? In times of great despair and anguish, we must motivate ourselves and take the hand of the Lord. Do you have any other Verses in the Bible for Strength to contribute to the community? Leave your message in the comments.