We show you the list with Bible Verses about Restoration. To understand and glorify the word of God. Be inspired by these verses about restoration. God is the one who cleanses your soul and your thoughts.
Restoration in the Bible invites us to repair, change, recognize mistakes, value, and above all, heal everything that makes us have impure or incorrect thoughts. In God's path, many people go astray, but God is a good Father who opens his arms to us when we return repentant. Know these restoration verses so you can return to God's flock and feel at peace and strengthened.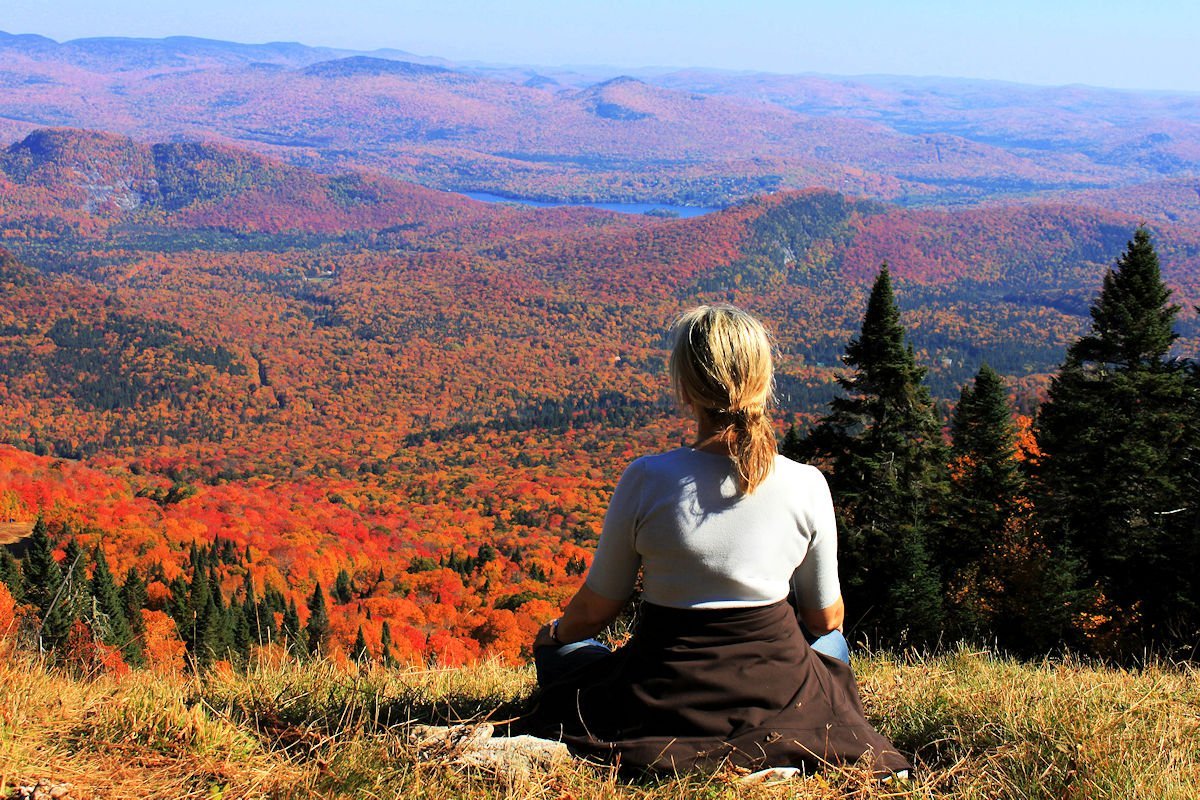 Bible Verses about Restoration. Photo by @elorac62. Twenty20.
Bible Verses about Restoration
Psalm 51:7
Purify me with hyssop, and I will be clean. Wash me, and I will be whiter than snow.
Romans 8:28
We know that all things work together for good for those who love God, to those who are called according to his purpose.
Proverbs 3:5-6
Trust in Yahweh with all your heart, and don't lean on your own understanding.

In all your ways acknowledge him, and he will make your paths straight.
Mark 11:24
Therefore I tell you, all things whatever you pray and ask for, believe that you have received them, and you shall have them.
Joel 2:25-26
I will restore to you the years that the swarming locust has eaten, the great locust, the grasshopper, and the caterpillar, my great army, which I sent among you.

You will have plenty to eat, and be satisfied, and will praise the name of Yahweh, your God, who has dealt wondrously with you; and my people will never again be disappointed.
Romans 15:13
Now may the God of hope fill you with all joy and peace in believing, that you may abound in hope, in the power of the Holy Spirit.
Ruth 4:15
He shall be to you a restorer of life, and sustain you in your old age, for your daughter-in-law, who loves you, who is better to you than seven sons, has given birth to him."
Mark 8:25
Then again he laid his hands on his eyes. He looked intently, and was restored, and saw everyone clearly.
Matthew 6:33
But seek first God's Kingdom, and his righteousness; and all these things will be given to you as well.
1 Corinthians 7:10-11
But to the married I command—not I, but the Lord—that the wife not leave her husband (but if she departs, let her remain unmarried, or else be reconciled to her husband), and that the husband not leave his wife.
1 John 5:4
For whatever is born of God overcomes the world. This is the victory that has overcome the world: your faith.
Acts 3:23
It will be that every soul that will not listen to that prophet will be utterly destroyed from among the people.
John 3:16
For God so loved the world, that he gave his one and only Son, that whoever believes in him should not perish, but have eternal life.
Hosea 6:1
"Come! Let's return to Yahweh; for he has torn us to pieces, and he will heal us; he has injured us, and he will bind up our wounds.
2 Corinthians 5:17-18
Therefore if anyone is in Christ, he is a new creation. The old things have passed away. Behold, all things have become new.

But all things are of God, who reconciled us to himself through Jesus Christ, and gave to us the ministry of reconciliation.
1 Peter 5:10
But may the God of all grace, who called you to his eternal glory by Christ Jesus, after you have suffered a little while, perfect, establish, strengthen, and settle you.
Psalm 23:3
He restores my soul. He guides me in the paths of righteousness for his name's sake.
Soul Restoration Verses
Psalm 51:11
Don't throw me from your presence, and don't take your holy Spirit from me.
Isaiah 55:1
"Hey! Come, everyone who thirsts, to the waters! Come, he who has no money, buy, and eat! Yes, come, buy wine and milk without money and without price.
Luke 4:18
"The Spirit of the Lord is on me, because he has anointed me to preach good news to the poor. He has sent me to heal the broken hearted, to proclaim release to the captives, recovering of sight to the blind, to deliver those who are crushed.
Isaiah 40:31
But those who wait for Yahweh will renew their strength. They will mount up with wings like eagles. They will run, and not be weary. They will walk, and not faint.
Amos 9:14
I will bring my people Israel back from captivity, and they will rebuild the ruined cities, and inhabit them; and they will plant vineyards, and drink wine from them. They shall also make gardens, and eat their fruit.
Matthew 11:28
"Come to me, all you who labor and are heavily burdened, and I will give you rest.
Jeremiah 17:14
Heal me, O Yahweh, and I will be healed. Save me, and I will be saved; for you are my praise.
Ephesians 5:14
Therefore he says, "Awake, you who sleep, and arise from the dead, and Christ will shine on you."
John 10:10
The thief only comes to steal, kill, and destroy. I came that they may have life, and may have it abundantly.
Acts 24:15
Herein I also practice always having a conscience void of offense toward God and men.
Psalm 71:20-21
You, who have shown us many and bitter troubles, you will let me live. You will bring us up again from the depths of the earth.

Increase my honor, and comfort me again.
Jeremiah 29:11-14
For I know the thoughts that I think toward you," says Yahweh, "thoughts of peace, and not of evil, to give you hope and a future.

You shall call on me, and you shall go and pray to me, and I will listen to you.

You shall seek me, and find me, when you search for me with all your heart.

I will be found by you," says Yahweh, "and I will turn again your captivity, and I will gather you from all the nations, and from all the places where I have driven you, says Yahweh. I will bring you again to the place from where I caused you to be carried away captive."
Ephesians 4:32
And be kind to one another, tender hearted, forgiving each other, just as God also in Christ forgave you.
Psalm 16:10
For you will not leave my soul in Sheol,neither will you allow your holy one to see corruption.
Psalm 103:1-5
By David. Praise Yahweh, my soul! All that is within me, praise his holy name!

Praise Yahweh, my soul, and don't forget all his benefits; who forgives all your sins; who heals all your diseases; who redeems your life from destruction; who crowns you with loving kindness and tender mercies; who satisfies your desire with good things, so that your youth is renewed like the eagle's.
Psalm 147:3
He heals the broken in heart, and binds up their wounds.
Acts 3:19-21
"Repent therefore, and turn again, that your sins may be blotted out, so that there may come times of refreshing from the presence of the Lord, and that he may send Christ Jesus, who was ordained for you before, whom heaven must receive until the times of restoration of all things, which God spoke long ago by the mouth of his holy prophets.
Verses to Restore our Life and Spirit
John 4:24
God is spirit, and those who worship him must worship in spirit and truth."
Zechariah 9:12
Turn to the stronghold, you prisoners of hope! Even today I declare that I will restore double to you.
Joel 2:22-26
Don't be afraid, you animals of the field; for the pastures of the wilderness spring up, for the tree bears its fruit. The fig tree and the vine yield their strength.

"Be glad then, you children of Zion, and rejoice in Yahweh, your God; for he gives you the former rain in just measure, and he causes the rain to come down for you, the former rain and the latter rain, as before.

The threshing floors will be full of wheat, and the vats will overflow with new wine and oil.

I will restore to you the years that the swarming locust has eaten, the great locust, the grasshopper, and the caterpillar, my great army, which I sent among you.

You will have plenty to eat, and be satisfied, and will praise the name of Yahweh, your God, who has dealt wondrously with you; and my people will never again be disappointed.
Matthew 10:28
Don't be afraid of those who kill the body, but are not able to kill the soul. Rather, fear him who is able to destroy both soul and body in Gehenna.
Job 42:10
Yahweh turned the captivity of Job, when he prayed for his friends. Yahweh gave Job twice as much as he had before.
Ecclesiastes 9:5
For the living know that they will die, but the dead don't know anything, neither do they have any more a reward; for their memory is forgotten.
2 Corinthians 13:9-11
For we rejoice when we are weak and you are strong. And this we also pray for, even your perfecting.

For this cause I write these things while absent, that I may not deal sharply when present, according to the authority which the Lord gave me for building up, and not for tearing down.

Finally, brothers, rejoice. Be perfected, be comforted, be of the same mind, live in peace, and the God of love and peace will be with you.
Exodus 21:34
The owner of the pit shall make it good. He shall give money to its owner, and the dead animal shall be his.
John 5:24
"Most certainly I tell you, he who hears my word, and believes him who sent me, has eternal life, and doesn't come into judgment, but has passed out of death into life.
Jeremiah 24:7
I will give them a heart to know me, that I am Yahweh. They will be my people, and I will be their God; for they will return to me with their whole heart.
Revelation 3:20
Behold, I stand at the door and knock. If anyone hears my voice and opens the door, then I will come in to him, and will dine with him, and he with me.
Titus 2:11
For the grace of God has appeared, bringing salvation to all men.
1 Corinthians 15:22
For as in Adam all die, so also in Christ all will be made alive.
Malachi 2:16
For I hate divorce", says Yahweh, the God of Israel, "and him who covers his garment with violence!" says Yahweh of Armies. "Therefore take heed to your spirit, that you don't deal treacherously.
John 14:1
"Don't let your heart be troubled. Believe in God. Believe also in me.
Matthew 24:36
But no one knows of that day and hour, not even the angels of heaven, but my Father only.
What do you think about these Bible Verses about Restoration? Remember that we are human and that God forgives our sins and allows us to heal and restore our way. Do you have other Bible verses about Restoration to contribute to the community? Leave your message in the comments.