We show you the list with Encouraging Bible Verses. To give you spirit in times of most significant distress and guide you in God's word. Be inspired by these Encouraging Bible Verses to praise and honor God at all times.
In times of most significant doubt, anxiety, and fear, we must protect ourselves and entrust ourselves to the word of God. Some moments in life weaken our faith and enthusiasm; we cannot allow it. Here are some Bible verses that will help you have the strength to face all the burdens and responsibilities that life puts in front of you. Remember, a child of God is courageous and never gives up.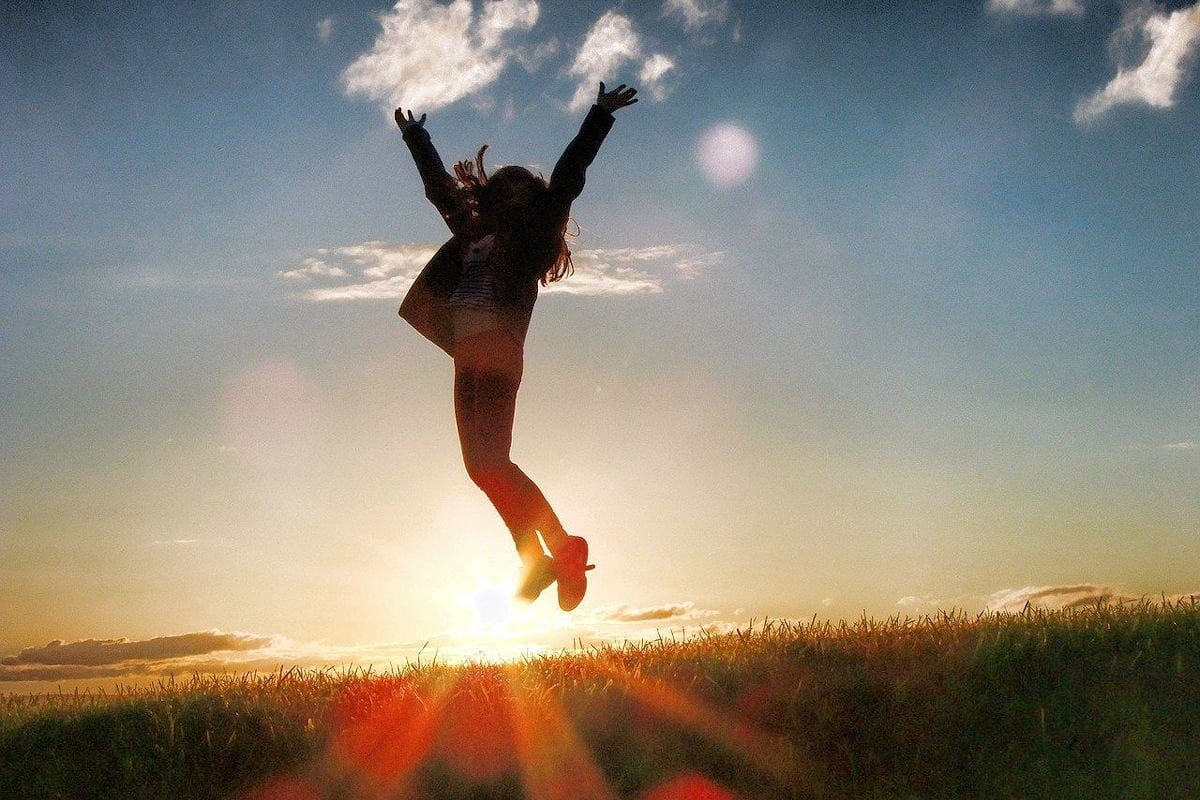 Encouraging Bible Verses. Photo by Shad0wfall en Pixabay.
Encouraging Bible Verses
Joshua 1:9
Haven't I commanded you? Be strong and courageous. Don't be afraid. Don't be dismayed, for Yahweh your God is with you wherever you go."
Hebrews 10:24-25
Let's consider how to provoke one another to love and good works, not forsaking our own assembling together, as the custom of some is, but exhorting one another; and so much the more, as you see the Day approaching.
Psalm 27:4
One thing I have asked of Yahweh, that I will seek after: that I may dwell in Yahweh's house all the days of my life, to see Yahweh's beauty, and to inquire in his temple.
Romans 1:17
For in it is revealed God's righteousness from faith to faith. As it is written, "But the righteous shall live by faith."
Isaiah 41:10
Don't you be afraid, for I am with you. Don't be dismayed, for I am your God. I will strengthen you. Yes, I will help you. Yes, I will uphold you with the right hand of my righteousness.
Joshua 1:7
Only be strong and very courageous. Be careful to observe to do according to all the law, which Moses my servant commanded you. Don't turn from it to the right hand or to the left, that you may have good success wherever you go.
2 Corinthians 5:7
For we walk by faith, not by sight.
Hebrews 10:19-23
Having therefore, brothers, boldness to enter into the holy place by the blood of Jesus, by the way which he dedicated for us, a new and living way, through the veil, that is to say, his flesh; and having a great priest over God's house, let's draw near with a true heart in fullness of faith, having our hearts sprinkled from an evil conscience, and having our body washed with pure water, let's hold fast the confession of our hope without wavering; for he who promised is faithful.
Psalm 23:1
A Psalm by David. Yahweh is my shepherd: I shall lack nothing.
2 Chronicles 7:14
If my people, who are called by my name, will humble themselves, pray, seek my face, and turn from their wicked ways; then I will hear from heaven, will forgive their sin, and will heal their land.
Psalm 23: 5-6
You prepare a table before me in the presence of my enemies. You anoint my head with oil. My cup runs over.

Surely goodness and loving kindness shall follow me all the days of my life, and I will dwell in Yahweh's house forever.
John 16:33
I have told you these things, that in me you may have peace. In the world you have trouble; but cheer up! I have overcome the world."
Psalm 107:1
Give thanks to Yahweh, for he is good, for his loving kindness endures forever.
1 John 3:22
And whatever we ask, we receive from him, because we keep his commandments and do the things that are pleasing in his sight.
1 John 4:18
There is no fear in love; but perfect love casts out fear, because fear has punishment. He who fears is not made perfect in love.
1 Peter 2:9-11
But you are a chosen race, a royal priesthood, a holy nation, a people for God's own possession, that you may proclaim the excellence of him who called you out of darkness into his marvelous light: who in time past were no people, but now are God's people, who had not obtained mercy, but now have obtained mercy.

Beloved, I beg you as foreigners and pilgrims, to abstain from fleshly lusts, which war against the soul.
Romans 8:38-39
For I am persuaded that neither death, nor life, nor angels, nor principalities, nor things present, nor things to come, nor powers, nor height, nor depth, nor any other created thing, will be able to separate us from God's love, which is in Christ Jesus our Lord.
Philippians 1:6
Being confident of this very thing, that he who began a good work in you will complete it until the day of Jesus Christ.
Psalm 34:4-5
I sought Yahweh, and he answered me, and delivered me from all my fears.

They looked to him, and were radiant. Their faces shall never be covered with shame.
Jeremiah 29:11
For I know the thoughts that I think toward you," says Yahweh, "thoughts of peace, and not of evil, to give you hope and a future.
Encouraging Bible Verses for Men and Women
Philippians 2:3-4
Doing nothing through rivalry or through conceit, but in humility, each counting others better than himself; each of you not just looking to his own things, but each of you also to the things of others.
Matthew 19:26
Looking at them, Jesus said, "With men this is impossible, but with God all things are possible."
Isaiah 43:2
When you pass through the waters, I will be with you; and through the rivers, they will not overflow you. When you walk through the fire, you will not be burned, and flame will not scorch you.
Matthew 17:20
He said to them, "Because of your unbelief. For most certainly I tell you, if you have faith as a grain of mustard seed, you will tell this mountain, 'Move from here to there,' and it will move; and nothing will be impossible for you.
Lamentations 3:22-23
It is because of Yahweh's loving kindnesses that we are not consumed, because his compassion doesn't fail.

They are new every morning. Great is your faithfulness.
1 Corinthians 16:13-14
Watch! Stand firm in the faith! Be courageous! Be strong!

Let all that you do be done in love.
Psalm 16:6-8
The lines have fallen to me in pleasant places. Yes, I have a good inheritance.

I will bless Yahweh, who has given me counsel. Yes, my heart instructs me in the night seasons.

I have set Yahweh always before me. Because he is at my right hand, I shall not be moved.
Romans 8:31
What then shall we say about these things? If God is for us, who can be against us?
Psalm 119:50
This is my comfort in my affliction, for your word has revived me.
Isaiah 26:3
You will keep whoever's mind is steadfast in perfect peace, because he trusts in you.
Psalm 46:1-3
For the Chief Musician. By the sons of Korah. According to Alamoth. God is our refuge and strength, a very present help in trouble.

Therefore we won't be afraid, though the earth changes, though the mountains are shaken into the heart of the seas; though its waters roar and are troubled, though the mountains tremble with their swelling. Selah.
Luke 12:32
Don't be afraid, little flock, for it is your Father's good pleasure to give you the Kingdom.
Mark 10:27
Jesus, looking at them, said, "With men it is impossible, but not with God, for all things are possible with God."
Isaiah 41:13
For I, Yahweh your God, will hold your right hand, saying to you, 'Don't be afraid. I will help you.'
Psalm 37:23-24
A man's goings are established by Yahweh. He delights in his way.

Though he stumble, he shall not fall, for Yahweh holds him up with his hand.
Encouraging Bible Verses for Youth
Matthew 6:31-34
"Therefore don't be anxious, saying, 'What will we eat?', 'What will we drink?' or, 'With what will we be clothed?'

For the Gentiles seek after all these things; for your heavenly Father knows that you need all these things.

But seek first God's Kingdom, and his righteousness; and all these things will be given to you as well.

Therefore don't be anxious for tomorrow, for tomorrow will be anxious for itself. Each day's own evil is sufficient.
Proverbs 17:17
A friend loves at all times; and a brother is born for adversity.
1 John 3:1-3
See how great a love the Father has given to us, that we should be called children of God! For this cause the world doesn't know us, because it didn't know him.

Beloved, now we are children of God, and it is not yet revealed what we will be. But we know that when he is revealed, we will be like him; for we will see him just as he is.

Everyone who has this hope set on him purifies himself, even as he is pure.
Proverbs 18:10
Yahweh's name is a strong tower: the righteous run to him, and are safe.
1 Peter 5:6-7
Humble yourselves therefore under the mighty hand of God, that he may exalt you in due time; casting all your worries on him, because he cares for you.
Matthew 11:28
"Come to me, all you who labor and are heavily burdened, and I will give you rest.
Proverbs 3:3-6
Don't let kindness and truth forsake you. Bind them around your neck. Write them on the tablet of your heart.

So you will find favor, and good understanding in the sight of God and man.

Trust in Yahweh with all your heart, and don't lean on your own understanding.

In all your ways acknowledge him, and he will make your paths straight.
Psalm 31: 24
Be strong, and let your heart take courage, all you who hope in Yahweh.
Hebrews 12:1-2
Therefore let's also, seeing we are surrounded by so great a cloud of witnesses, lay aside every weight and the sin which so easily entangles us, and let's run with perseverance the race that is set before us, looking to Jesus, the author and perfecter of faith, who for the joy that was set before him endured the cross, despising its shame, and has sat down at the right hand of the throne of God.
2 Corinthians 4:16-18
Therefore we don't faint, but though our outward man is decaying, yet our inward man is renewed day by day.

For our light affliction, which is for the moment, works for us more and more exceedingly an eternal weight of glory; while we don't look at the things which are seen, but at the things which are not seen. For the things which are seen are temporal, but the things which are not seen are eternal.
Psalm 34:8
Oh taste and see that Yahweh is good. Blessed is the man who takes refuge in him.
Isaiah 40:28-31
Haven't you known? Haven't you heard? The everlasting God, Yahweh, The Creator of the ends of the earth, doesn't faint. He isn't weary. His understanding is unsearchable.

He gives power to the weak. He increases the strength of him who has no might.

Even the youths faint and get weary, and the young men utterly fall;

But those who wait for Yahweh will renew their strength. They will mount up with wings like eagles. They will run, and not be weary. They will walk, and not faint.
Romans 8:28
We know that all things work together for good for those who love God, to those who are called according to his purpose.
Philippians 4:6-7
In nothing be anxious, but in everything, by prayer and petition with thanksgiving, let your requests be made known to God.

And the peace of God, which surpasses all understanding, will guard your hearts and your thoughts in Christ Jesus.
Psalm 94:18-19
When I said, "My foot is slipping!" Your loving kindness, Yahweh, held me up.

In the multitude of my thoughts within me, your comforts delight my soul.
What did you think of these Encouraging Bible Verses? Remember that in times of distress, there is no better relief than soaking in God's word and His Mercy. Do you have any other Encouraging Bible Verses to contribute to the community? Leave your message in the comments.