We show you the list of Verses of Grace in the Bible. To ask for God's compassion, protection, and blessing, we can do it through prayer and Bible reading. Be inspired by these Grace Verses so that you will know how to care, bless and keep God's love over your life.
Grace is the most important idea taught in the Bible. The Bible is full of verses about God's grace, and although sometimes we don't deserve it, God is gracious to us and wants the best for our lives. Simply put, grace is God's undeserved love and favor.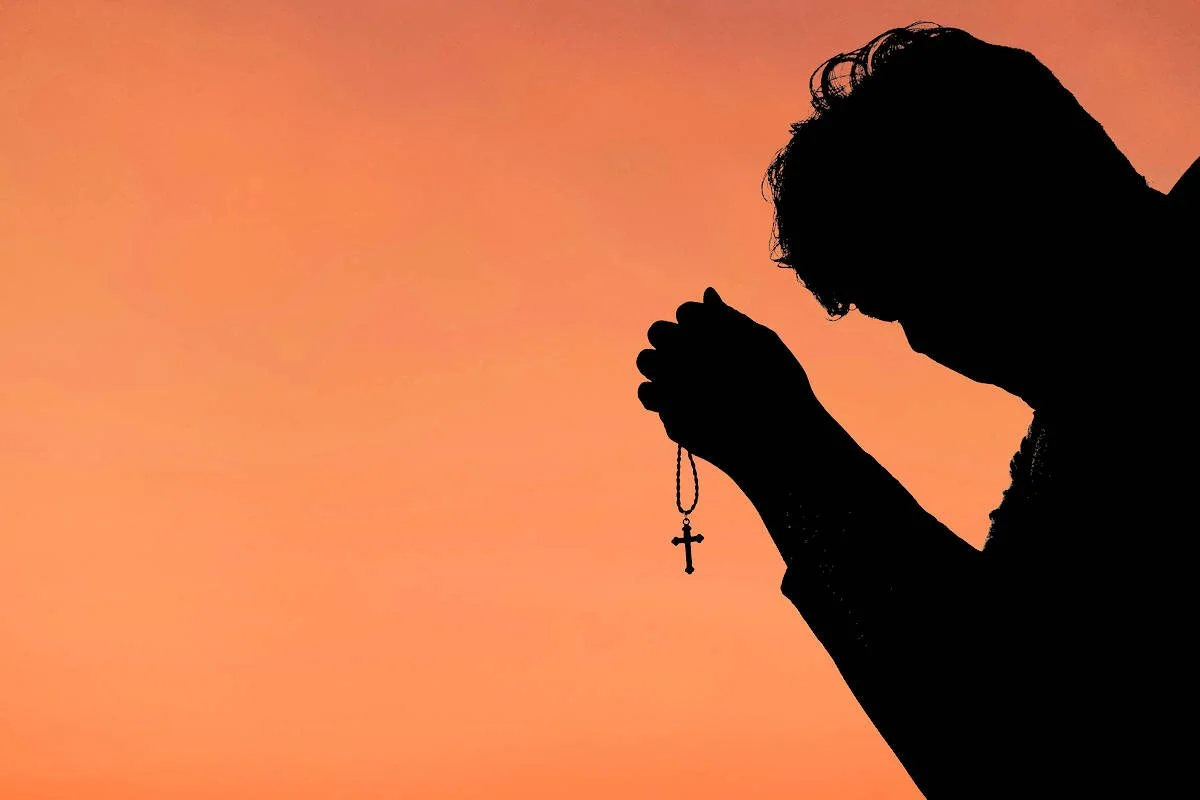 Verses of Grace in the Bible. Photo by twenty20photos. Envato.
Let us discover God's riches for our lives by making use of the grace he has freely given us. The most precious gift of all is the forgiveness of sins through faith in Jesus Christ. When we strive to follow Jesus, we are able to show grace to others.
As Christians, we recognize that we all make mistakes. "The free and undeserved kindness of God expressed in saving sinners and bestowing blessings," according to the definition of grace.
Verses of Grace in the Bible
Ephesians 2:8-9
For by grace you have been saved through faith, and that not of yourselves; it is the gift of God, not of works, that no one would boast.
Romans 6:14
For sin will not have dominion over you. For you are not under law, but under grace.
Romans 11:6
And if by grace, then it is no longer of works; otherwise grace is no longer grace. But if it is of works, it is no longer grace; otherwise work is no longer work.
Hebrews 4:16
Let's therefore draw near with boldness to the throne of grace, that we may receive mercy, and may find grace for help in time of need.
1 Corinthians 15:10
But by the grace of God I am what I am. His grace which was given to me was not futile, but I worked more than all of them; yet not I, but the grace of God which was with me.
John 1:16
From his fullness we all received grace upon grace.
Romans 5:8
But God commends his own love toward us, in that while we were yet sinners, Christ died for us.
James 4:6
But he gives more grace. Therefore it says, "God resists the proud, but gives grace to the humble."
Titus 2:11-14
For the grace of God has appeared, bringing salvation to all men, instructing us to the intent that, denying ungodliness and worldly lusts, we would live soberly, righteously, and godly in this present age; looking for the blessed hope and appearing of the glory of our great God and Savior, Jesus Christ; who gave himself for us, that he might redeem us from all iniquity, and purify for himself a people for his own possession, zealous for good works.
2 Corinthians 12:9
He has said to me, "My grace is sufficient for you, for my power is made perfect in weakness." Most gladly therefore I will rather glory in my weaknesses, that the power of Christ may rest on me.
1 John 4:10
In this is love, not that we loved God, but that he loved us, and sent his Son as the atoning sacrifice for our sins.
1 Peter 3:7
You husbands, in the same way, live with your wives according to knowledge, giving honor to the woman, as to the weaker vessel, as being also joint heirs of the grace of life; that your prayers may not be hindered.
Isaiah 30:18
Therefore Yahweh will wait, that he may be gracious to you; and therefore he will be exalted, that he may have mercy on you, for Yahweh is a God of justice. Blessed are all those who wait for him.
John 8:34-36
Jesus answered them, "Most certainly I tell you, everyone who commits sin is the bondservant of sin.

A bondservant doesn't live in the house forever. A son remains forever.

If therefore the Son makes you free, you will be free indeed.
Hebrews 2:9
But we see him who has been made a little lower than the angels, Jesus, because of the suffering of death crowned with glory and honor, that by the grace of God he should taste of death for everyone.
Romans 3:20-24
Because by the works of the law, no flesh will be justified in his sight. For through the law comes the knowledge of sin.

But now apart from the law, a righteousness of God has been revealed, being testified by the law and the prophets; even the righteousness of God through faith in Jesus Christ to all and on all those who believe. For there is no distinction, for all have sinned, and fall short of the glory of God; being justified freely by his grace through the redemption that is in Christ Jesus.
2 Timothy 1:9
Who saved us and called us with a holy calling, not according to our works, but according to his own purpose and grace, which was given to us in Christ Jesus before times eternal.
2 Corinthians 9:8
And God is able to make all grace abound to you, that you, always having all sufficiency in everything, may abound to every good work.
Romans 1:7
To all who are in Rome, beloved of God, called to be saints: Grace to you and peace from God our Father and the Lord Jesus Christ.
Ephesians 1:6
To the praise of the glory of his grace, by which he freely gave us favor in the Beloved.
1 Peter 4:10
As each has received a gift, employ it in serving one another, as good managers of the grace of God in its various forms.
Jeremiah 3:12
Go, and proclaim these words toward the north, and say, 'Return, you backsliding Israel,' says Yahweh; 'I will not look in anger on you; for I am merciful,' says Yahweh. 'I will not keep anger forever.
Acts 20:32
Now, brothers, I entrust you to God, and to the word of his grace, which is able to build up, and to give you the inheritance among all those who are sanctified.
Romans 6:4
We were buried therefore with him through baptism into death, that just as Christ was raised from the dead through the glory of the Father, so we also might walk in newness of life.
1 Timothy 6:17
Charge those who are rich in this present world that they not be arrogant, nor have their hope set on the uncertainty of riches, but on the living God, who richly provides us with everything to enjoy.
Psalm 130:1-2
A Song of Ascents. Out of the depths I have cried to you, Yahweh.

Lord, hear my voice. Let your ears be attentive to the voice of my petitions.
Romans 5:20-21
The law came in besides, that the trespass might abound; but where sin abounded, grace abounded more exceedingly; that as sin reigned in death, even so grace might reign through righteousness to eternal life through Jesus Christ our Lord.
Acts 6:8
Stephen, full of faith and power, performed great wonders and signs among the people.
Colossians 4:2-6
Continue steadfastly in prayer, watching therein with thanksgiving; praying together for us also, that God may open to us a door for the word, to speak the mystery of Christ, for which I am also in bonds; that I may reveal it as I ought to speak.

Walk in wisdom toward those who are outside, redeeming the time.

Let your speech always be with grace, seasoned with salt, that you may know how you ought to answer each one.
John 6:63
It is the spirit who gives life. The flesh profits nothing. The words that I speak to you are spirit, and are life.
Jude 1:4
For there are certain men who crept in secretly, even those who were long ago written about for this condemnation: ungodly men, turning the grace of our God into indecency, and denying our only Master, God, and Lord, Jesus Christ.
Hebrews 13:9
Don't be carried away by various and strange teachings, for it is good that the heart be established by grace, not by food, through which those who were so occupied were not benefited.
Nehemiah 9:31
"Nevertheless in your manifold mercies you didn't make a full end of them, nor forsake them; for you are a gracious and merciful God.
Romans 6:15
What then? Shall we sin, because we are not under law, but under grace? May it never be!
Psalm 23:6
Surely goodness and loving kindness shall follow me all the days of my life, and I will dwell in Yahweh's house forever.
Verses to receive God's Grace in our family
Romans 12:3
For I say, through the grace that was given me, to every man who is among you, not to think of himself more highly than he ought to think; but to think reasonably, as God has apportioned to each person a measure of faith.
Proverbs 4:9
She will give to your head a garland of grace. She will deliver a crown of splendor to you."
John 1:17
For the law was given through Moses. Grace and truth were realized through Jesus Christ.
Acts 4:33
With great power, the apostles gave their testimony of the resurrection of the Lord Jesus. Great grace was on them all.
Galatians 5:4
You are alienated from Christ, you who desire to be justified by the law. You have fallen away from grace.
1 Corinthians 12:9
To another faith, by the same Spirit; and to another gifts of healings, by the same Spirit.
Psalm 103:8
Yahweh is merciful and gracious, slow to anger, and abundant in loving kindness.
2 Peter 1:2
Grace to you and peace be multiplied in the knowledge of God and of Jesus our Lord.
Luke 2:40
The child was growing, and was becoming strong in spirit, being filled with wisdom, and the grace of God was upon him.
2 Timothy 4:22
The Lord Jesus Christ be with your spirit. Grace be with you. Amen.
Philemon 1:25
The grace of our Lord Jesus Christ be with your spirit. Amen.
2 Chronicles 30:9
For if you turn again to Yahweh, your brothers and your children will find compassion before those who led them captive, and will come again into this land, because Yahweh your God is gracious and merciful, and will not turn away his face from you, if you return to him."
Titus 3:5-7
Not by works of righteousness which we did ourselves, but according to his mercy, he saved us through the washing of regeneration and renewing by the Holy Spirit, whom he poured out on us richly, through Jesus Christ our Savior; that being justified by his grace, we might be made heirs according to the hope of eternal life.
2 Corinthians 8:7
But as you abound in everything, in faith, utterance, knowledge, all earnestness, and in your love to us, see that you also abound in this grace.
1 Peter 5:5
Likewise, you younger ones, be subject to the elder. Yes, all of you clothe yourselves with humility, to subject yourselves to one another; for "God resists the proud, but gives grace to the humble."
Colossians 2:2
That their hearts may be comforted, they being knit together in love, and gaining all riches of the full assurance of understanding, that they may know the mystery of God, both of the Father and of Christ.
John 15:5
I am the vine. You are the branches. He who remains in me, and I in him, the same bears much fruit, for apart from me you can do nothing.
Matthew 6:14
"For if you forgive men their trespasses, your heavenly Father will also forgive you.
2 Corinthians 5:17-18
Therefore if anyone is in Christ, he is a new creation. The old things have passed away. Behold, all things have become new.

But all things are of God, who reconciled us to himself through Jesus Christ, and gave to us the ministry of reconciliation.
Numbers 6:24-26
'Yahweh bless you, and keep you.

Yahweh make his face to shine on you, and be gracious to you.

Yahweh lift up his face toward you, and give you peace.'
2 Timothy 2:1
You therefore, my child, be strengthened in the grace that is in Christ Jesus.
Psalm 8:4
What is man, that you think of him? What is the son of man, that you care for him?
Romans 4:16
For this cause it is of faith, that it may be according to grace, to the end that the promise may be sure to all the offspring, not to that only which is of the law, but to that also which is of the faith of Abraham, who is the father of us all.
1 Peter 1:13
Therefore prepare your minds for action, be sober, and set your hope fully on the grace that will be brought to you at the revelation of Jesus Christ.
John 1:14
The Word became flesh, and lived among us. We saw his glory, such glory as of the one and only Son of the Father, full of grace and truth.
Psalm 90:17
Let the favor of the Lord our God be on us; establish the work of our hands for us; yes, establish the work of our hands.
Galatians 1:15
But when it was the good pleasure of God, who separated me from my mother's womb, and called me through his grace.
Revelation 22:21
The grace of the Lord Jesus Christ be with all the saints. Amen.
Acts 20:24
But these things don't count; nor do I hold my life dear to myself, so that I may finish my race with joy, and the ministry which I received from the Lord Jesus, to fully testify to the Good News of the grace of God.
Job 42:1-6
Then Job answered Yahweh,

"I know that you can do all things, and that no purpose of yours can be restrained.

You asked, 'Who is this who hides counsel without knowledge?' therefore I have uttered that which I didn't understand, things too wonderful for me, which I didn't know.

You said, 'Listen, now, and I will speak; I will question you, and you will answer me.'

I had heard of you by the hearing of the ear, but now my eye sees you.

Therefore I abhor myself, and repent in dust and ashes."
1 John 4:20
If a man says, "I love God," and hates his brother, he is a liar; for he who doesn't love his brother whom he has seen, how can he love God whom he has not seen?
Joel 2:13
Tear your heart, and not your garments, and turn to Yahweh, your God; for he is gracious and merciful, slow to anger, and abundant in loving kindness, and relents from sending calamity.
Ephesians 1:7
In whom we have our redemption through his blood, the forgiveness of our trespasses, according to the riches of his grace,
2 Thessalonians 2:16
Now our Lord Jesus Christ himself, and God our Father, who loved us and gave us eternal comfort and good hope through grace.
Matthew 18:21-22
Then Peter came and said to him, "Lord, how often shall my brother sin against me, and I forgive him? Until seven times?"

Jesus said to him, "I don't tell you until seven times, but, until seventy times seven.
Verses about God's grace and blessing
Genesis 6:8
But Noah found favor in Yahweh's eyes.
Hebrews 8:12
For I will be merciful to their unrighteousness. I will remember their sins and lawless deeds no more."
2 Corinthians 13:14
The grace of the Lord Jesus Christ, God's love, and the fellowship of the Holy Spirit, be with you all. Amen.
Romans 6:16
Don't you know that when you present yourselves as servants and obey someone, you are the servants of whomever you obey; whether of sin to death, or of obedience to righteousness?
Hebrews 2:14-18
Since then the children have shared in flesh and blood, he also himself in the same way partook of the same, that through death he might bring to nothing him who had the power of death, that is, the devil, and might deliver all of them who through fear of death were all their lifetime subject to bondage.

For most certainly, he doesn't give help to angels, but he gives help to the offspring of Abraham.

Therefore he was obligated in all things to be made like his brothers, that he might become a merciful and faithful high priest in things pertaining to God, to make atonement for the sins of the people.

For in that he himself has suffered being tempted, he is able to help those who are tempted.
John 3:16-17
For God so loved the world, that he gave his one and only Son, that whoever believes in him should not perish, but have eternal life.

For God didn't send his Son into the world to judge the world, but that the world should be saved through him.
Romans 16:20
And the God of peace will quickly crush Satan under your feet. The grace of our Lord Jesus Christ be with you.
Hebrews 12:15
Looking carefully lest there be any man who falls short of the grace of God; lest any root of bitterness springing up trouble you, and many be defiled by it.
1 Peter 5:10
But may the God of all grace, who called you to his eternal glory by Christ Jesus, after you have suffered a little while, perfect, establish, strengthen, and settle you.
Acts 19:11-16
God worked special miracles by the hands of Paul, so that even handkerchiefs or aprons were carried away from his body to the sick, and the diseases departed from them, and the evil spirits went out.

But some of the itinerant Jews, exorcists, took on themselves to invoke over those who had the evil spirits the name of the Lord Jesus, saying, "We adjure you by Jesus whom Paul preaches."

There were seven sons of one Sceva, a Jewish chief priest, who did this.

The evil spirit answered, "Jesus I know, and Paul I know, but who are you?"

The man in whom the evil spirit was leaped on them, overpowered them, and prevailed against them, so that they fled out of that house naked and wounded.
Romans 1:1-5
Paul, a servant of Jesus Christ, called to be an apostle, set apart for the Good News of God, which he promised before through his prophets in the holy Scriptures, concerning his Son, who was born of the offspring of David according to the flesh, who was declared to be the Son of God with power, according to the Spirit of holiness, by the resurrection from the dead, Jesus Christ our Lord, through whom we received grace and apostleship, for obedience of faith among all the nations, for his name's sake.
Colossians 2:13-15
You were dead through your trespasses and the uncircumcision of your flesh. He made you alive together with him, having forgiven us all our trespasses, wiping out the handwriting in ordinances which was against us; and he has taken it out of the way, nailing it to the cross; having stripped the principalities and the powers, he made a show of them openly, triumphing over them in it.
Acts 15:11
But we believe that we are saved through the grace of the Lord Jesus, just as they are."
Ephesians 2:4-9
But God, being rich in mercy, for his great love with which he loved us, even when we were dead through our trespasses, made us alive together with Christ (by grace you have been saved), and raised us up with him, and made us to sit with him in the heavenly places in Christ Jesus, that in the ages to come he might show the exceeding riches of his grace in kindness toward us in Christ Jesus; for by grace you have been saved through faith, and that not of yourselves; it is the gift of God, not of works, that no one would boast.
Philippians 4:23
The grace of the Lord Jesus Christ be with you all. Amen.
Ephesians 4:7
But to each one of us was the grace given according to the measure of the gift of Christ.
Isaiah 55:7
Let the wicked forsake his way, and the unrighteous man his thoughts. Let him return to Yahweh, and he will have mercy on him; and to our God, for he will freely pardon.
Galatians 2:19-21
For I, through the law, died to the law, that I might live to God.

I have been crucified with Christ, and it is no longer I that live, but Christ lives in me. That life which I now live in the flesh, I live by faith in the Son of God, who loved me, and gave himself up for me.

I don't reject the grace of God. For if righteousness is through the law, then Christ died for nothing!"
Isaiah 40:31
But those who wait for Yahweh will renew their strength. They will mount up with wings like eagles. They will run, and not be weary. They will walk, and not faint.
Matthew 5:45
That you may be children of your Father who is in heaven. For he makes his sun to rise on the evil and the good, and sends rain on the just and the unjust.
Romans 5:1-2
Being therefore justified by faith, we have peace with God through our Lord Jesus Christ; through whom we also have our access by faith into this grace in which we stand. We rejoice in hope of the glory of God.
2 Peter 3:9
The Lord is not slow concerning his promise, as some count slowness; but is patient with us, not wishing that any should perish, but that all should come to repentance.
Romans 6:1-4
What shall we say then? Shall we continue in sin, that grace may abound?

May it never be! We who died to sin, how could we live in it any longer?

Or don't you know that all we who were baptized into Christ Jesus were baptized into his death?

We were buried therefore with him through baptism into death, that just as Christ was raised from the dead through the glory of the Father, so we also might walk in newness of life.
Philippians 1:29
Because it has been granted to you on behalf of Christ, not only to believe in him, but also to suffer on his behalf,
2 Corinthians 8:9
For you know the grace of our Lord Jesus Christ, that, though he was rich, yet for your sakes he became poor, that you through his poverty might become rich.
Romans 5:15-17
But the free gift isn't like the trespass. For if by the trespass of the one the many died, much more did the grace of God, and the gift by the grace of the one man, Jesus Christ, abound to the many.

The gift is not as through one who sinned: for the judgment came by one to condemnation, but the free gift came of many trespasses to justification.

For if by the trespass of the one, death reigned through the one; so much more will those who receive the abundance of grace and of the gift of righteousness reign in life through the one, Jesus Christ.
Romans 8:15-16
For you didn't receive the spirit of bondage again to fear, but you received the Spirit of adoption, by whom we cry, "Abba! Father!"

The Spirit himself testifies with our spirit that we are children of God.
2 Peter 3:18
But grow in the grace and knowledge of our Lord and Savior Jesus Christ. To him be the glory both now and forever. Amen.
Proverbs 28:13
He who conceals his sins doesn't prosper, but whoever confesses and renounces them finds mercy.
Hebrews 5:9
Having been made perfect, he became to all of those who obey him the author of eternal salvation.
What do you think about these Verses of Grace in the Bible? We know that God gives his grace when we need it most; let us ask with faith and love for his intercession because his goodness is infinite. Do you have any other Bible verses about God's Grace to contribute to the community? Leave your message in the comments.