We show you the list with Bible Verses about Peace. In times of difficulty and despair, we must seek the word of God, the answer to everything found in the bible, and thanks to his words, we can see the peace that our souls and heart need. Be inspired by these messages of peace from God.
The Bible is the sacred book God has left us to find the answer to all our worries. When we feel that life's difficulties invade us, God gives us his welcoming arm; he promises us peace and tranquility; if we trust in his name, we will have it.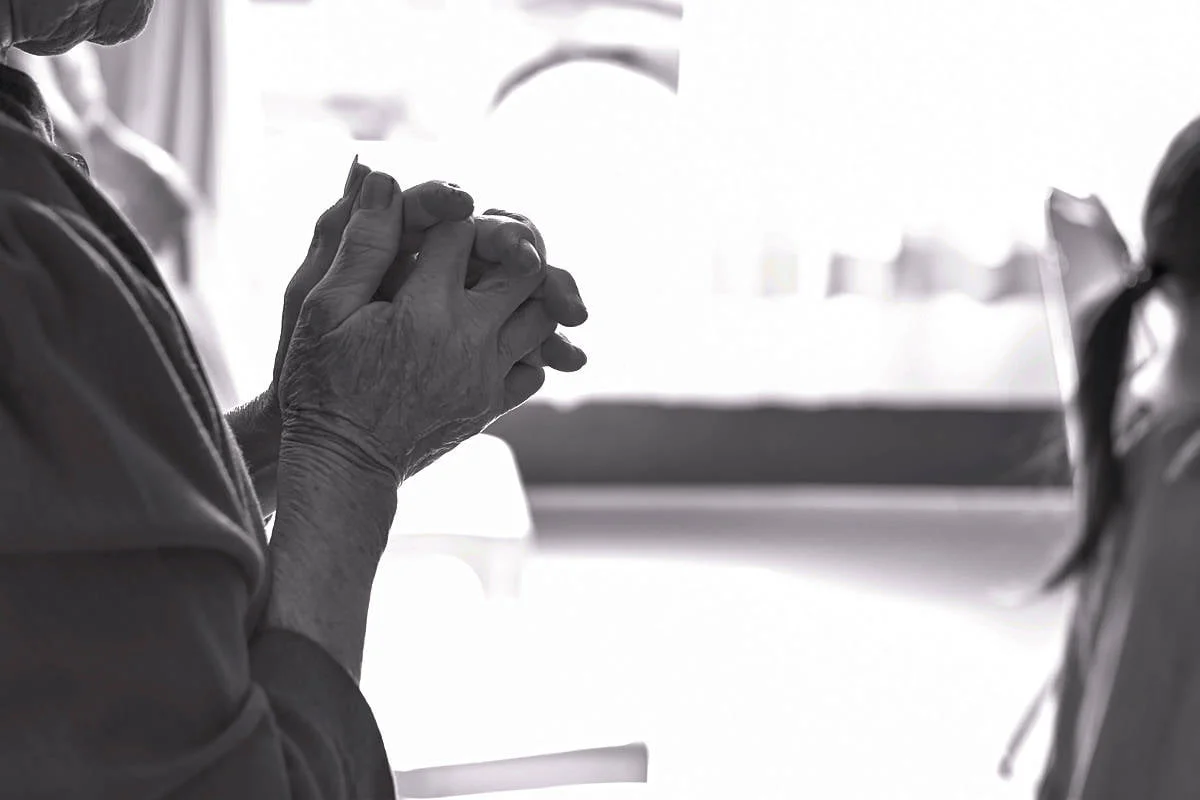 Bible Verses about Peace. Photo by @porstocker. Twenty20.
Whether it is because of family problems, health problems, problems at work, or the problems we are experiencing in today's world, such as the AIDS pandemic, it is understandable that many people feel out of sorts and seek spiritual help. With these problems and everyday tasks, it is natural to yearn for a sense of order and peace.
Here are Bible verses showing God's love has no limits, and His goodness will fill your heart with peace and harmony. Remember never to stop fighting and praying.
Bible Verses about Peace
Isaiah 54:10
For the mountains may depart, and the hills be removed; but my loving kindness will not depart from you, and my covenant of peace will not be removed," says Yahweh who has mercy on you.
Proverbs 12:20
Deceit is in the heart of those who plot evil, but joy comes to the promoters of peace.
Psalm 37:7
Rest in Yahweh, and wait patiently for him. Don't fret because of him who prospers in his way, because of the man who makes wicked plots happen.
Colossians 3:13
Bearing with one another, and forgiving each other, if any man has a complaint against any; even as Christ forgave you, so you also do.
Psalm 29:11
Yahweh will give strength to his people. Yahweh will bless his people with peace.
2 Thessalonians 3:16
Now may the Lord of peace himself give you peace at all times in all ways. The Lord be with you all.
1 Corinthians 14:33
For God is not a God of confusion, but of peace, as in all the assemblies of the saints.
Jude 1:2
Mercy to you and peace and love be multiplied.
Romans 16:20
And the God of peace will quickly crush Satan under your feet. The grace of our Lord Jesus Christ be with you.
John 16:33
I have told you these things, that in me you may have peace. In the world you have trouble; but cheer up! I have overcome the world."
Isaiah 26:12
Yahweh, you will ordain peace for us, for you have also done all our work for us.
Romans 14:17-18
For God's Kingdom is not eating and drinking, but righteousness, peace, and joy in the Holy Spirit.

For he who serves Christ in these things is acceptable to God and approved by men.
James 3:17-18
But the wisdom that is from above is first pure, then peaceful, gentle, reasonable, full of mercy and good fruits, without partiality, and without hypocrisy.

Now the fruit of righteousness is sown in peace by those who make peace.
Exodus 33:14
He said, "My presence will go with you, and I will give you rest."
Proverbs 16:7
When a man's ways please Yahweh, he makes even his enemies to be at peace with him.
Isaiah 48:22
"There is no peace", says Yahweh, "for the wicked."
Philippians 4:9
The things which you learned, received, heard, and saw in me: do these things, and the God of peace will be with you.
Mark 4:39
He awoke, and rebuked the wind, and said to the sea, "Peace! Be still!" The wind ceased, and there was a great calm.
Colossians 3:15
And let the peace of God rule in your hearts, to which also you were called in one body; and be thankful.
Leviticus 26:6
"'I will give peace in the land, and you shall lie down, and no one will make you afraid. I will remove evil animals out of the land, neither shall the sword go through your land.
1 Thessalonians 5:3
For when they are saying, "Peace and safety," then sudden destruction will come on them, like birth pains on a pregnant woman; and they will in no way escape.
Numbers 6:26
Yahweh lift up his face toward you, and give you peace.
Proverbs 20:3
It is an honor for a man to keep aloof from strife; but every fool will be quarreling.
Luke 1:79
To shine on those who sit in darkness and the shadow of death; to guide our feet into the way of peace."
Jeremiah 29:11
For I know the thoughts that I think toward you," says Yahweh, "thoughts of peace, and not of evil, to give you hope and a future.
Bible Verses about Inner Peace
Psalm 85:8
I will hear what God, Yahweh, will speak, for he will speak peace to his people, his saints; but let them not turn again to folly.
Isaiah 12:2
Behold, God is my salvation. I will trust, and will not be afraid; for Yah, Yahweh, is my strength and song; and he has become my salvation."
Matthew 11:28-30
"Come to me, all you who labor and are heavily burdened, and I will give you rest.

Take my yoke upon you, and learn from me, for I am gentle and humble in heart; and you will find rest for your souls.

For my yoke is easy, and my burden is light."
Jeremiah 29:7
Seek the peace of the city where I have caused you to be carried away captive, and pray to Yahweh for it; for in its peace you will have peace."
Luke 10:5
Into whatever house you enter, first say, 'Peace be to this house.'
Psalm 72:7
In his days, the righteous shall flourish, and abundance of peace, until the moon is no more.
Ephesians 2:14
For he is our peace, who made both one, and broke down the middle wall of partition.
Psalm 34:12-14
Who is someone who desires life, and loves many days, that he may see good?

Keep your tongue from evil, and your lips from speaking lies.

Depart from evil, and do good. seek peace, and pursue it.
John 14:27
Peace I leave with you. My peace I give to you; not as the world gives, give I to you. Don't let your heart be troubled, neither let it be fearful.
Philippians 4:6-7
In nothing be anxious, but in everything, by prayer and petition with thanksgiving, let your requests be made known to God.

And the peace of God, which surpasses all understanding, will guard your hearts and your thoughts in Christ Jesus.
Psalm 85:10
Mercy and truth meet together. Righteousness and peace have kissed each other.
Hebrews 12:11
All chastening seems for the present to be not joyous but grievous; yet afterward it yields the peaceful fruit of righteousness to those who have been exercised thereby.
Psalm 23:1-3
A Psalm by David. Yahweh is my shepherd: I shall lack nothing.

He makes me lie down in green pastures. He leads me beside still waters.

He restores my soul. He guides me in the paths of righteousness for his name's sake.
Jeremiah 33:6
'Behold, I will bring it health and cure, and I will cure them; and I will reveal to them abundance of peace and truth.
Hebrews 12:14
Follow after peace with all men, and the sanctification without which no man will see the Lord.
1 Thessalonians 5:15
See that no one returns evil for evil to anyone, but always follow after that which is good, for one another, and for all.
Romans 8:6
For the mind of the flesh is death, but the mind of the Spirit is life and peace.
Job 22:21-22
"Acquaint yourself with him, now, and be at peace. Thereby good shall come to you.

Please receive instruction from his mouth, and lay up his words in your heart.
Psalm 37:11
But the humble shall inherit the land, and shall delight themselves in the abundance of peace.
1 Peter 5:7
Casting all your worries on him, because he cares for you.
Galatians 5:22-23
But the fruit of the Spirit is love, joy, peace, patience, kindness, goodness, faith, gentleness, and self-control. Against such things there is no law.
Proverbs 3:2
For length of days, and years of life, and peace, they will add to you.
Psalm 122:6-7
Pray for the peace of Jerusalem. Those who love you will prosper.

Peace be within your walls, and prosperity within your palaces.
Isaiah 26:3
You will keep whoever's mind is steadfast in perfect peace, because he trusts in you.
Psalm 55:18
He has redeemed my soul in peace from the battle that was against me, although there are many who oppose me.
Bible Verses of Peace and Security
Romans 14:19
So then, let's follow after things which make for peace, and things by which we may build one another up.
Daniel 10:19
He said, "Greatly beloved man, don't be afraid. Peace be to you. Be strong. Yes, be strong." When he spoke to me, I was strengthened, and said, "Let my lord speak; for you have strengthened me."
Romans 5:1-2
Being therefore justified by faith, we have peace with God through our Lord Jesus Christ; through whom we also have our access by faith into this grace in which we stand. We rejoice in hope of the glory of God.
Matthew 10:34-36
"Don't think that I came to send peace on the earth. I didn't come to send peace, but a sword.

For I came to set a man at odds against his father, and a daughter against her mother, and a daughter-in-law against her mother-in-law.

A man's foes will be those of his own household.
Psalm 32:7
You are my hiding place. You will preserve me from trouble. You will surround me with songs of deliverance. Selah.
Romans 15:13
Now may the God of hope fill you with all joy and peace in believing, that you may abound in hope, in the power of the Holy Spirit.
Isaiah 55:12
For you shall go out with joy, and be led out with peace. The mountains and the hills will break out before you into singing; and all the trees of the fields will clap their hands.
Romans 12:17
Repay no one evil for evil. Respect what is honorable in the sight of all men.
Exodus 14:14
Yahweh will fight for you, and you shall be still."
Isaiah 53:5
But he was pierced for our transgressions. He was crushed for our iniquities. The punishment that brought our peace was on him; and by his wounds we are healed.
Judges 18:6
The priest said to them, "Go in peace. Your way in which you go is before Yahweh."
Isaiah 32:17-18
The work of righteousness will be peace; and the effect of righteousness, quietness and confidence forever.

My people will live in a peaceful habitation, in safe dwellings, and in quiet resting places.
Psalm 119:165
Those who love your law have great peace. Nothing causes them to stumble.
Isaiah 54:13
All your children will be taught by Yahweh; and your children's peace will be great.
Ephesians 6:15
And having fitted your feet with the preparation of the Good News of peace;
Psalm 46:10
"Be still, and know that I am God. I will be exalted among the nations. I will be exalted in the earth."
1 Thessalonians 5:23
May the God of peace himself sanctify you completely. May your whole spirit, soul, and body be preserved blameless at the coming of our Lord Jesus Christ.
Psalm 4:8
In peace I will both lay myself down and sleep, for you, Yahweh alone, make me live in safety.
Romans 12:18-21
If it is possible, as much as it is up to you, be at peace with all men.

Don't seek revenge yourselves, beloved, but give place to God's wrath. For it is written, "Vengeance belongs to me; I will repay, says the Lord."

Therefore "If your enemy is hungry, feed him. If he is thirsty, give him a drink; for in doing so, you will heap coals of fire on his head."

Don't be overcome by evil, but overcome evil with good.
2 Corinthians 13:11
Finally, brothers, rejoice. Be perfected, be comforted, be of the same mind, live in peace, and the God of love and peace will be with you.
Isaiah 9:6
For to us a child is born. To us a son is given; and the government will be on his shoulders. His name will be called Wonderful, Counselor, Mighty God, Everlasting Father, Prince of Peace.
Proverbs 3:16-18
Length of days is in her right hand. In her left hand are riches and honor.

Her ways are ways of pleasantness. All her paths are peace.

She is a tree of life to those who lay hold of her. Happy is everyone who retains her.
1 Peter 3:9-11
Not rendering evil for evil, or insult for insult; but instead blessing; knowing that to this were you called, that you may inherit a blessing.

For, "He who would love life, and see good days, let him keep his tongue from evil, and his lips from speaking deceit.

Let him turn away from evil, and do good. Let him seek peace, and pursue it.
Romans 12:18
If it is possible, as much as it is up to you, be at peace with all men.
2 John 1:2-3
For the truth's sake, which remains in us, and it will be with us forever:

Grace, mercy, and peace will be with us, from God the Father, and from the Lord Jesus Christ, the Son of the Father, in truth and love.
Isaiah 52:7
How beautiful on the mountains are the feet of him who brings good news, who publishes peace, who brings good news, who proclaims salvation, who says to Zion, "Your God reigns!"
Matthew 5:9
Blessed are the peacemakers, for they shall be called children of God.
Ephesians 4:3
Being eager to keep the unity of the Spirit in the bond of peace.
Proverbs 16:32
One who is slow to anger is better than the mighty; one who rules his spirit, than he who takes a city.
Psalm 37:37
Mark the perfect man, and see the upright, for there is a future for the man of peace.
What did you think of these Bible Verses about Peace? We know that in times of most significant distress, we need with greater fervor a word of encouragement and faithfully trust that His promises and His word will come true. We always have the bible to find the way to the truth. Do you have other Bible Verses about Peace to contribute to the community? Leave your message in the comments.