We show you the list with Bible Verses of Prayers so that in moments when you do not know what to do, you need emotional and spiritual support.
Always turn to readings of the word of God, the only ones that will give you an answer and a way out of everything that at this time worries you. Get inspired by these prayer messages in the Bible.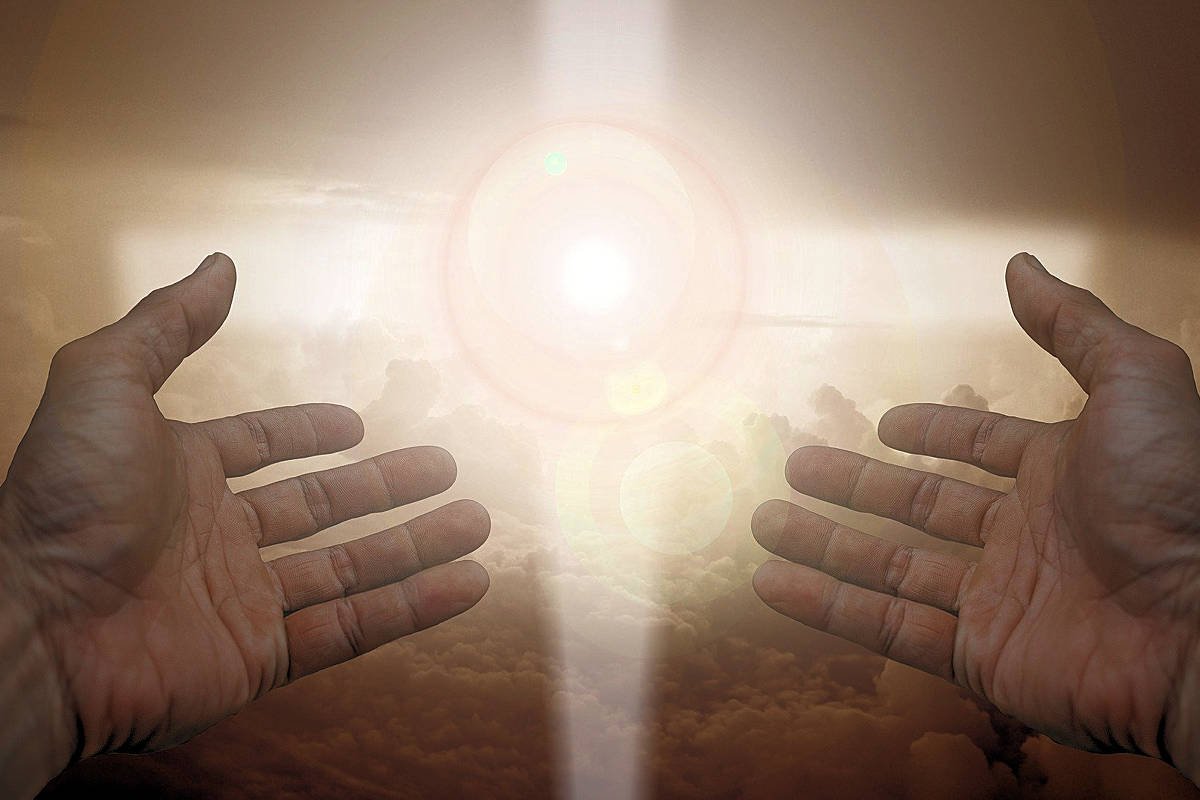 Bible Verses of Prayers. Photo by Gerd Altmann. Pixabay.
Life is a constant learning process, and different difficulties can always arise. We expect to feel that we can not cope with so much emotional burden, but we must be aware that God has asked us to be brave and to wrap ourselves in his word.
If you are overwhelmed by life's trials lately, the Bible and prayer will be your weapon to win the battle. These Bible verses will help you remember why prayer is necessary and how to integrate prayer into your daily life for long-term benefits, comfort, peace, and tranquility.
Praying is the best way to bond with God, and ongoing contact, like any other relationship, generates intimacy, closeness, and comfort. You are assured that God hears and understands your prayers and thoughts, and struggles. Now it's time to look closely at what God says about worship. Here are Bible verses on prayer that will help us to have that closeness with our spirit and to be in constant contact with God.
Bible Verses of Prayers
Philippians 4:5-7
Let your gentleness be known to all men. The Lord is at hand.

In nothing be anxious, but in everything, by prayer and petition with thanksgiving, let your requests be made known to God.

And the peace of God, which surpasses all understanding, will guard your hearts and your thoughts in Christ Jesus.
Mark 11:24
Therefore I tell you, all things whatever you pray and ask for, believe that you have received them, and you shall have them.
John 15:7
If you remain in me, and my words remain in you, you will ask whatever you desire, and it will be done for you.
1 Thessalonians 5:16-18
Rejoice always.

Pray without ceasing.

In everything give thanks, for this is the will of God in Christ Jesus toward you.
Matthew 6:5-9
"When you pray, you shall not be as the hypocrites, for they love to stand and pray in the synagogues and in the corners of the streets, that they may be seen by men. Most certainly, I tell you, they have received their reward.

But you, when you pray, enter into your inner room, and having shut your door, pray to your Father who is in secret, and your Father who sees in secret will reward you openly.

In praying, don't use vain repetitions, as the Gentiles do; for they think that they will be heard for their much speaking.

Therefore don't be like them, for your Father knows what things you need, before you ask him.

Pray like this: 'Our Father in heaven, may your name be kept holy.
Romans 8:26-27
In the same way, the Spirit also helps our weaknesses, for we don't know how to pray as we ought. But the Spirit himself makes intercession for us with groanings which can't be uttered.

He who searches the hearts knows what is on the Spirit's mind, because he makes intercession for the saints according to God.
Luke 11:9-13
"I tell you, keep asking, and it will be given you. Keep seeking, and you will find. Keep knocking, and it will be opened to you.

For everyone who asks receives. He who seeks finds. To him who knocks it will be opened.

"Which of you fathers, if your son asks for bread, will give him a stone? Or if he asks for a fish, he won't give him a snake instead of a fish, will he?

Or if he asks for an egg, he won't give him a scorpion, will he?

If you then, being evil, know how to give good gifts to your children, how much more will your heavenly Father give the Holy Spirit to those who ask him?"
Jeremiah 33:3
'Call to me, and I will answer you, and will show you great and difficult things, which you don't know.'
Psalm 4:1
For the Chief Musician; on stringed instruments. A Psalm by David. Answer me when I call, God of my righteousness. Give me relief from my distress. Have mercy on me, and hear my prayer.
Ephesians 1:18
having the eyes of your hearts enlightened, that you may know what is the hope of his calling, and what are the riches of the glory of his inheritance in the saints.
Matthew 7:7
"Ask, and it will be given you. Seek, and you will find. Knock, and it will be opened for you.
James 5:13-14
Is any among you suffering? Let him pray. Is any cheerful? Let him sing praises.

Is any among you sick? Let him call for the elders of the assembly, and let them pray over him, anointing him with oil in the name of the Lord.
James 1:6-7
But let him ask in faith, without any doubting, for he who doubts is like a wave of the sea, driven by the wind and tossed.

For that man shouldn't think that he will receive anything from the Lord.
1 Peter 5:7
casting all your worries on him, because he cares for you.
1 Timothy 2:8
I desire therefore that the men in every place pray, lifting up holy hands without anger and doubting.
Acts 1:14
All these with one accord continued steadfastly in prayer and supplication, along with the women, and Mary the mother of Jesus, and with his brothers.
Psalm 18:6
In my distress I called on Yahweh, and cried to my God. He heard my voice out of his temple. My cry before him came into his ears.
Ephesians 6:18
with all prayer and requests, praying at all times in the Spirit, and being watchful to this end in all perseverance and requests for all the saints.
Luke 1:37
For nothing spoken by God is impossible."
Psalm 66:17-19
I cried to him with my mouth. He was extolled with my tongue.

If I cherished sin in my heart, the Lord wouldn't have listened.

But most certainly, God has listened. He has heard the voice of my prayer.
2 Chronicles 7:14
If my people, who are called by my name, will humble themselves, pray, seek my face, and turn from their wicked ways; then I will hear from heaven, will forgive their sin, and will heal their land.
Isaiah 59:2
But your iniquities have separated you and your God, and your sins have hidden his face from you, so that he will not hear.
Colossians 4:2
Continue steadfastly in prayer, watching therein with thanksgiving.
1 Peter 4:7
But the end of all things is near. Therefore be of sound mind, self-controlled, and sober in prayer.
Psalm 23:1-6
A Psalm by David. Yahweh is my shepherd: I shall lack nothing.

He makes me lie down in green pastures. He leads me beside still waters.

He restores my soul. He guides me in the paths of righteousness for his name's sake.

Even though I walk through the valley of the shadow of death, I will fear no evil, for you are with me. Your rod and your staff, they comfort me.

You prepare a table before me in the presence of my enemies. You anoint my head with oil. My cup runs over. Surely goodness and loving kindness shall follow me all the days of my life, and I will dwell in Yahweh's house forever.
1 John 1:9
If we confess our sins, he is faithful and righteous to forgive us the sins, and to cleanse us from all unrighteousness.
Hebrews 4:16
Let's therefore draw near with boldness to the throne of grace, that we may receive mercy, and may find grace for help in time of need.
Daniel 9:17
"Now therefore, our God, listen to the prayer of your servant, and to his petitions, and cause your face to shine on your sanctuary that is desolate, for the Lord's sake.
Matthew 26:41
Watch and pray, that you don't enter into temptation. The spirit indeed is willing, but the flesh is weak."
Psalm 32:6
For this, let everyone who is godly pray to you in a time when you may be found. Surely when the great waters overflow, they shall not reach to him.
Intercessory Prayer Verses
Proverbs 28:9
He who turns away his ear from hearing the law, even his prayer is an abomination.
1 John 5:14-16
This is the boldness which we have toward him, that, if we ask anything according to his will, he listens to us.

And if we know that he listens to us, whatever we ask, we know that we have the petitions which we have asked of him.

If anyone sees his brother sinning a sin not leading to death, he shall ask, and God will give him life for those who sin not leading to death. There is a sin leading to death. I don't say that he should make a request concerning this.
Romans 12:12
rejoicing in hope; enduring in troubles; continuing steadfastly in prayer.
Psalm 141:2
Let my prayer be set before you like incense; the lifting up of my hands like the evening sacrifice.
Matthew 21:21-22
Jesus answered them, "Most certainly I tell you, if you have faith, and don't doubt, you will not only do what was done to the fig tree, but even if you told this mountain, 'Be taken up and cast into the sea,' it would be done.

All things, whatever you ask in prayer, believing, you will receive."
Acts 2:42
They continued steadfastly in the apostles' teaching and fellowship, in the breaking of bread, and prayer.
Proverbs 15:29
Yahweh is far from the wicked, but he hears the prayer of the righteous.
Psalm 121:1-8
A Song of Ascents. I will lift up my eyes to the hills. Where does my help come from?

My help comes from Yahweh, who made heaven and earth.

He will not allow your foot to be moved. He who keeps you will not slumber.

Behold, he who keeps Israel will neither slumber nor sleep.

Yahweh is your keeper. Yahweh is your shade on your right hand.

The sun will not harm you by day, nor the moon by night.

Yahweh will keep you from all evil. He will keep your soul.

Yahweh will keep your going out and your coming in, from this time forward, and forever more.
Hebrews 4:14
Having then a great high priest, who has passed through the heavens, Jesus, the Son of God, let's hold tightly to our confession.
Psalm 55:22
Cast your burden on Yahweh, and he will sustain you. He will never allow the righteous to be moved.
Psalm 69:13
But as for me, my prayer is to you, Yahweh, in an acceptable time. God, in the abundance of your loving kindness, answer me in the truth of your salvation.
3 John 1:2
Beloved, I pray that you may prosper in all things and be healthy, even as your soul prospers.
Psalm 102:16-17
For Yahweh has built up Zion. He has appeared in his glory.

He has responded to the prayer of the destitute, and has not despised their prayer.
1 Peter 3:12
For the eyes of the Lord are on the righteous, and his ears open to their prayer; but the face of the Lord is against those who do evil."
1 Timothy 2:1-5
I exhort therefore, first of all, that petitions, prayers, intercessions, and givings of thanks, be made for all men: for kings and all who are in high places; that we may lead a tranquil and quiet life in all godliness and reverence.

For this is good and acceptable in the sight of God our Savior; who desires all people to be saved and come to full knowledge of the truth.

For there is one God, and one mediator between God and men, the man Christ Jesus.
Jude 1:20
But you, beloved, keep building up yourselves on your most holy faith, praying in the Holy Spirit.
Acts 12:5
Peter therefore was kept in the prison, but constant prayer was made by the assembly to God for him.
Matthew 6:9-14
Pray like this: 'Our Father in heaven, may your name be kept holy.

Let your Kingdom come. Let your will be done, as in heaven, so on earth.

Give us today our daily bread.

Forgive us our debts, as we also forgive our debtors.

Bring us not into temptation, but deliver us from the evil one. For yours is the Kingdom, the power, and the glory forever. Amen.'

"For if you forgive men their trespasses, your heavenly Father will also forgive you.
Jeremiah 29:12
You shall call on me, and you shall go and pray to me, and I will listen to you.
Mark 1:35
Early in the morning, while it was still dark, he rose up and went out, and departed into a deserted place, and prayed there.
Colossians 1:3
We give thanks to God the Father of our Lord Jesus Christ, praying always for you.
Luke 22:31-32
The Lord said, "Simon, Simon, behold, Satan asked to have all of you, that he might sift you as wheat, but I prayed for you, that your faith wouldn't fail. You, when once you have turned again, establish your brothers."
Matthew 7:11
If you then, being evil, know how to give good gifts to your children, how much more will your Father who is in heaven give good things to those who ask him!
1 Samuel 12:23
Moreover as for me, far be it from me that I should sin against Yahweh in ceasing to pray for you: but I will instruct you in the good and the right way.
Luke 18:1-8
He also spoke a parable to them that they must always pray, and not give up, saying, "There was a judge in a certain city who didn't fear God, and didn't respect man.

A widow was in that city, and she often came to him, saying, 'Defend me from my adversary!'

He wouldn't for a while, but afterward he said to himself, 'Though I neither fear God, nor respect man, yet because this widow bothers me, I will defend her, or else she will wear me out by her continual coming.'"

The Lord said, "Listen to what the unrighteous judge says.

Won't God avenge his chosen ones, who are crying out to him day and night, and yet he exercises patience with them?

I tell you that he will avenge them quickly. Nevertheless, when the Son of Man comes, will he find faith on the earth?"
John 14:13-14
Whatever you will ask in my name, I will do it, that the Father may be glorified in the Son.

If you will ask anything in my name, I will do it.
Hebrews 5:7
He, in the days of his flesh, having offered up prayers and petitions with strong crying and tears to him who was able to save him from death, and having been heard for his godly fear.
Luke 6:27-28
"But I tell you who hear: love your enemies, do good to those who hate you, bless those who curse you, and pray for those who mistreat you.
1 John 3:22
and whatever we ask, we receive from him, because we keep his commandments and do the things that are pleasing in his sight.
Matthew 9:35-38
Jesus went about all the cities and the villages, teaching in their synagogues, and preaching the Good News of the Kingdom, and healing every disease and every sickness among the people.

But when he saw the multitudes, he was moved with compassion for them, because they were harassed and scattered, like sheep without a shepherd.

Then he said to his disciples, "The harvest indeed is plentiful, but the laborers are few.

Pray therefore that the Lord of the harvest will send out laborers into his harvest."
Powerful Prayer Verses
Luke 6:12
In these days, he went out to the mountain to pray, and he continued all night in prayer to God.
Proverbs 15:8
The sacrifice made by the wicked is an abomination to Yahweh, but the prayer of the upright is his delight.
James 5:16-18
Confess your offenses to one another, and pray for one another, that you may be healed. The insistent prayer of a righteous person is powerfully effective.

Elijah was a man with a nature like ours, and he prayed earnestly that it might not rain, and it didn't rain on the earth for three years and six months.

He prayed again, and the sky gave rain, and the earth produced its fruit.
Luke 21:36
Therefore be watchful all the time, praying that you may be counted worthy to escape all these things that will happen, and to stand before the Son of Man."
Romans 12:2
Don't be conformed to this world, but be transformed by the renewing of your mind, so that you may prove what is the good, well-pleasing, and perfect will of God.
Psalm 34:17
The righteous cry, and Yahweh hears, and delivers them out of all their troubles.
James 1:5
But if any of you lacks wisdom, let him ask of God, who gives to all liberally and without reproach; and it will be given to him.
Jonah 2:7
"When my soul fainted within me, I remembered Yahweh. My prayer came in to you, into your holy temple.
Luke 11:1
When he finished praying in a certain place, one of his disciples said to him, "Lord, teach us to pray, just as John also taught his disciples."
James 4:2-3
You lust, and don't have. You murder and covet, and can't obtain. You fight and make war. You don't have, because you don't ask.

You ask, and don't receive, because you ask with wrong motives, so that you may spend it on your pleasures.
Luke 18:10-14
"Two men went up into the temple to pray; one was a Pharisee, and the other was a tax collector.

The Pharisee stood and prayed to himself like this: 'God, I thank you, that I am not like the rest of men, extortionists, unrighteous, adulterers, or even like this tax collector.

I fast twice a week. I give tithes of all that I get.'

But the tax collector, standing far away, wouldn't even lift up his eyes to heaven, but beat his breast, saying, 'God, be merciful to me, a sinner!'

I tell you, this man went down to his house justified rather than the other; for everyone who exalts himself will be humbled, but he who humbles himself will be exalted."
John 16:23-24
"In that day you will ask me no questions. Most certainly I tell you, whatever you may ask of the Father in my name, he will give it to you.

Until now, you have asked nothing in my name. Ask, and you will receive, that your joy may be made full.
Psalm 39:12
"Hear my prayer, Yahweh, and give ear to my cry. Don't be silent at my tears. For I am a stranger with you, a foreigner, as all my fathers were.
Matthew 5:44
But I tell you, love your enemies, bless those who curse you, do good to those who hate you, and pray for those who mistreat you and persecute you.
John 15:16
You didn't choose me, but I chose you, and appointed you, that you should go and bear fruit, and that your fruit should remain; that whatever you will ask of the Father in my name, he may give it to you.
Job 22:27
You shall make your prayer to him, and he will hear you. You shall pay your vows.
John 17:9
I pray for them. I don't pray for the world, but for those whom you have given me, for they are yours.
Psalm 122:6
Pray for the peace of Jerusalem. Those who love you will prosper.
Matthew 18:19-20
Again, assuredly I tell you, that if two of you will agree on earth concerning anything that they will ask, it will be done for them by my Father who is in heaven.

For where two or three are gathered together in my name, there I am in the middle of them."
Psalm 5:3
Yahweh, in the morning you shall hear my voice. In the morning I will lay my requests before you, and will watch expectantly.
Zechariah 13:9
I will bring the third part into the fire, and will refine them as silver is refined, and will test them like gold is tested. They will call on my name, and I will hear them. I will say, 'It is my people;' and they will say, 'Yahweh is my God.'"
Acts 16:25
But about midnight Paul and Silas were praying and singing hymns to God, and the prisoners were listening to them.
2 Chronicles 6:21
Listen to the petitions of your servant, and of your people Israel, when they pray toward this place. Yes, hear from your dwelling place, even from heaven; and when you hear, forgive.
Psalm 55:17
Evening, morning, and at noon, I will cry out in distress. He will hear my voice.
Luke 24:50-51
He led them out as far as Bethany, and he lifted up his hands, and blessed them.

While he blessed them, he withdrew from them, and was carried up into heaven.
1 Corinthians 1:4
I always thank my God concerning you, for the grace of God which was given you in Christ Jesus;
Psalm 17:6
I have called on you, for you will answer me, God. Turn your ear to me. Hear my speech.
1 Chronicles 16:11
Seek Yahweh and his strength. Seek his face forever more.
John 17:15
I pray not that you would take them from the world, but that you would keep them from the evil one.
Psalm 145:18-19
Yahweh is near to all those who call on him, to all who call on him in truth.

He will fulfill the desire of those who fear him. He also will hear their cry, and will save them.
John 9:31
We know that God doesn't listen to sinners, but if anyone is a worshiper of God, and does his will, he listens to him.
Mark 11:25
Whenever you stand praying, forgive, if you have anything against anyone; so that your Father, who is in heaven, may also forgive you your transgressions.
What do you think of these Bible Verses of Prayers? We know that in times of distress, we need a word of encouragement with tremendous enthusiasm, and for that, God asks us to humble ourselves and seek his help in prayer. We always have the Bible to find the way to the truth. Do you have any other Bible verses of Prayers to contribute to the community? Leave your message in the comments.