We show you the list with Verses about Hope in the Bible so that in times of most significant distress, do not fear, always turn to the word of God, and feel rejoiced in his name. Be inspired by these messages of love and hope in the bible.
What is the state of your hope? Is it able to recover after being beaten? When you lose faith in a situation, does it make you doubt yourself? God knows how hard it is to find and maintain hope. Even the most steadfast Christians struggle to keep it when their faith is tested.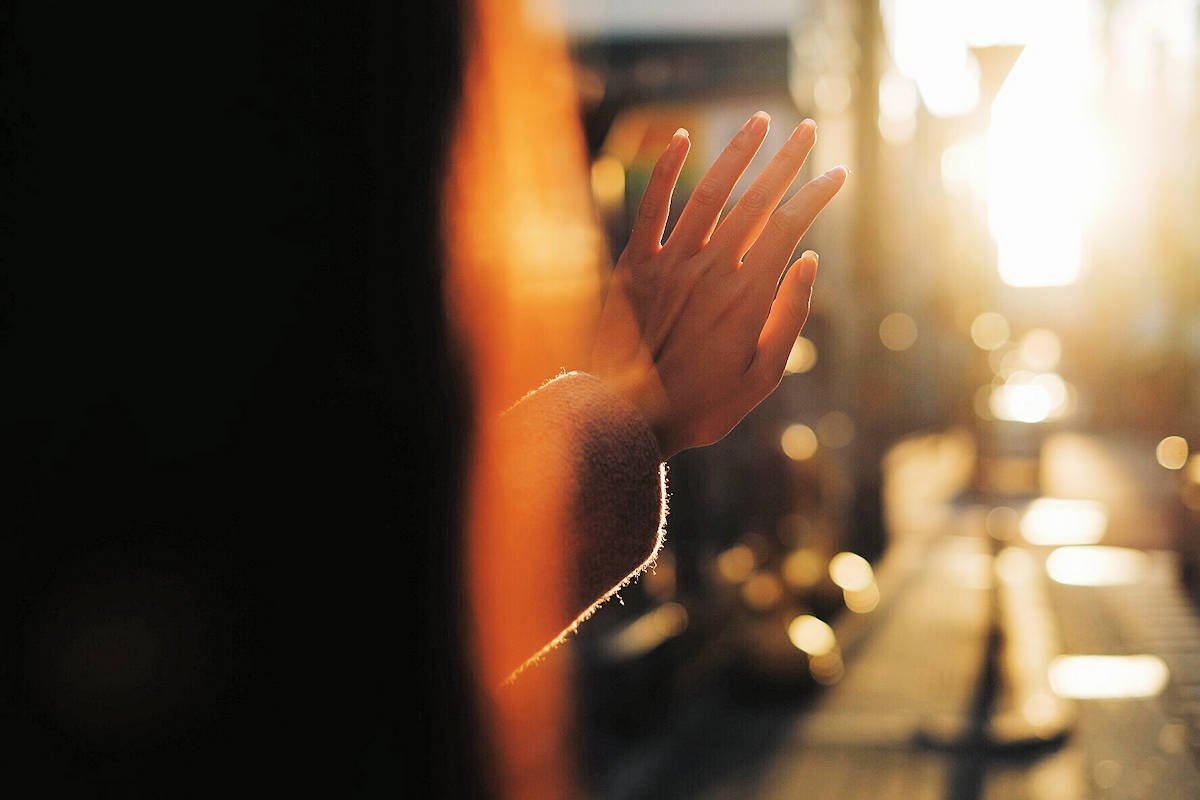 Verses about Hope in the Bible. Photo by @jennyteo. Twenty20.
If you're dealing with strong emotions like frustration, anxiety, or depression, you may experience feelings of hopelessness. Perhaps you're having trouble maintaining hope as a result of a significant loss or a difficult period in your relationship or with your family. These Bible verses of hope will serve as motivation and a reminder that all things pass and that God's word will always comfort us.
Verses about Hope in the Bible
Psalm 33:18
Behold, Yahweh's eye is on those who fear him, on those who hope in his loving kindness.
Job 11:17-19
Life shall be clearer than the noonday. Though there is darkness, it shall be as the morning.

You shall be secure, because there is hope. Yes, you shall search, and shall take your rest in safety.

Also you shall lie down, and no one shall make you afraid. Yes, many shall court your favor.
1 Corinthians 13:13
But now faith, hope, and love remain—these three. The greatest of these is love.
Proverbs 23:18
Indeed surely there is a future hope, and your hope will not be cut off.
Romans 5:3-5
Not only this, but we also rejoice in our sufferings, knowing that suffering produces perseverance; and perseverance, proven character; and proven character, hope: and hope doesn't disappoint us, because God's love has been poured out into our hearts through the Holy Spirit who was given to us.
Colossians 3:1-2
If then you were raised together with Christ, seek the things that are above, where Christ is, seated on the right hand of God.

Set your mind on the things that are above, not on the things that are on the earth.
Job 6:8
"Oh that I might have my request, that God would grant the thing that I long for.
Philippians 3:13-14
Brothers, I don't regard myself as yet having taken hold, but one thing I do. Forgetting the things which are behind, and stretching forward to the things which are before, I press on toward the goal for the prize of the high calling of God in Christ Jesus.
2 Thessalonians 2:16-17
Now our Lord Jesus Christ himself, and God our Father, who loved us and gave us eternal comfort and good hope through grace, comfort your hearts and establish you in every good work and word.
Luke 18:35-43
As he came near Jericho, a certain blind man sat by the road, begging.

Hearing a multitude going by, he asked what this meant.

They told him that Jesus of Nazareth was passing by.

He cried out, "Jesus, you son of David, have mercy on me!"

Those who led the way rebuked him, that he should be quiet; but he cried out all the more, "You son of David, have mercy on me!"

Standing still, Jesus commanded him to be brought to him. When he had come near, he asked him, "What do you want me to do?" He said, "Lord, that I may see again."

Jesus said to him, "Receive your sight. Your faith has healed you."

Immediately he received his sight, and followed him, glorifying God. All the people, when they saw it, praised God.
Proverbs 13:12
Hope deferred makes the heart sick, but when longing is fulfilled, it is a tree of life.
1 Corinthians 2:9
But as it is written, "Things which an eye didn't see, and an ear didn't hear, which didn't enter into the heart of man, these God has prepared for those who love him."
1 Chronicles 29:15
For we are strangers before you, and foreigners, as all our fathers were. Our days on the earth are as a shadow, and there is no remaining.
Romans 12:12
rejoicing in hope; enduring in troubles; continuing steadfastly in prayer.
Matthew 11:28
"Come to me, all you who labor and are heavily burdened, and I will give you rest.
Psalm 31:24
Be strong, and let your heart take courage, all you who hope in Yahweh.
1 Peter 1:3-6
Blessed be the God and Father of our Lord Jesus Christ, who according to his great mercy caused us to be born again to a living hope through the resurrection of Jesus Christ from the dead, to an incorruptible and undefiled inheritance that doesn't fade away, reserved in Heaven for you, who by the power of God are guarded through faith for a salvation ready to be revealed in the last time.

Wherein you greatly rejoice, though now for a little while, if need be, you have been put to grief in various trials.
Ruth 1:12
Go back, my daughters, go your way; for I am too old to have a husband. If I should say, 'I have hope,' if I should even have a husband tonight, and should also bear sons.
Psalm 16:9
Therefore my heart is glad, and my tongue rejoices. My body shall also dwell in safety.
Jeremiah 29:11
For I know the thoughts that I think toward you," says Yahweh, "thoughts of peace, and not of evil, to give you hope and a future.
Psalm 3:2-6
Many there are who say of my soul, "There is no help for him in God." Selah.

But you, Yahweh, are a shield around me, my glory, and the one who lifts up my head.

I cry to Yahweh with my voice, and he answers me out of his holy hill. Selah.

I laid myself down and slept. I awakened; for Yahweh sustains me.

I will not be afraid of tens of thousands of people who have set themselves against me on every side.
Titus 1:1-2
Paul, a servant of God, and an apostle of Jesus Christ, according to the faith of God's chosen ones, and the knowledge of the truth which is according to godliness, in hope of eternal life, which God, who can't lie, promised before time began.
Jeremiah 17:7
"Blessed is the man who trusts in Yahweh, and whose confidence is in Yahweh.
Romans 8:28-29
We know that all things work together for good for those who love God, to those who are called according to his purpose.

For whom he foreknew, he also predestined to be conformed to the image of his Son, that he might be the firstborn among many brothers.
1 Corinthians 15:54-58
But when this perishable body will have become imperishable, and this mortal will have put on immortality, then what is written will happen: "Death is swallowed up in victory."

"Death, where is your sting? Hades, where is your victory?"

The sting of death is sin, and the power of sin is the law.

But thanks be to God, who gives us the victory through our Lord Jesus Christ.

Therefore, my beloved brothers, be steadfast, immovable, always abounding in the Lord's work, because you know that your labor is not in vain in the Lord.
Verses of Hope in difficult times
Psalm 130:5
I wait for Yahweh. My soul waits. I hope in his word.
Micah 4:4
But they will sit every man under his vine and under his fig tree; and no one will make them afraid: For the mouth of Yahweh of Armies has spoken.
Ephesians 4:4-6
There is one body, and one Spirit, even as you also were called in one hope of your calling; one Lord, one faith, one baptism, one God and Father of all, who is over all, and through all, and in us all.
Psalm 119:114
You are my hiding place and my shield. I hope in your word.
Revelation 21:4
He will wipe away every tear from their eyes. Death will be no more; neither will there be mourning, nor crying, nor pain, any more. The first things have passed away."
Daniel 2:44
"In the days of those kings the God of heaven will set up a kingdom which will never be destroyed, nor will its sovereignty be left to another people; but it will break in pieces and consume all these kingdoms, and it will stand forever.
John 5:6
When Jesus saw him lying there, and knew that he had been sick for a long time, he asked him, "Do you want to be made well?"
Micah 7:7
But as for me, I will look to Yahweh. I will wait for the God of my salvation. My God will hear me.
1 Peter 3:15
But sanctify the Lord God in your hearts; and always be ready to give an answer to everyone who asks you a reason concerning the hope that is in you, with humility and fear.
Colossians 1:27
to whom God was pleased to make known what are the riches of the glory of this mystery among the Gentiles, which is Christ in you, the hope of glory.
1 Thessalonians 5:8
But let's, since we belong to the day, be sober, putting on the breastplate of faith and love, and, for a helmet, the hope of salvation.
Hebrews 10:23
let's hold fast the confession of our hope without wavering; for he who promised is faithful.
Hebrews 11:1-3
Now faith is assurance of things hoped for, proof of things not seen.

For by this, the elders obtained testimony.

By faith, we understand that the universe has been framed by the word of God, so that what is seen has not been made out of things which are visible.
Isaiah 11:9
They will not hurt nor destroy in all my holy mountain; for the earth will be full of the knowledge of Yahweh, as the waters cover the sea.
Romans 15:13
Now may the God of hope fill you with all joy and peace in believing, that you may abound in hope, in the power of the Holy Spirit.
Leviticus 26:44-45
Yet for all that, when they are in the land of their enemies, I will not reject them, neither will I abhor them, to destroy them utterly, and to break my covenant with them; for I am Yahweh their God; but I will for their sake remember the covenant of their ancestors, whom I brought out of the land of Egypt in the sight of the nations, that I might be their God. I am Yahweh.
Psalm 147:11
Yahweh takes pleasure in those who fear him, in those who hope in his loving kindness.
Joshua 10:25
Joshua said to them, "Don't be afraid, nor be dismayed. Be strong and courageous, for Yahweh will do this to all your enemies against whom you fight."
Zephaniah 3:17
Yahweh, your God, is among you, a mighty one who will save. He will rejoice over you with joy. He will calm you in his love. He will rejoice over you with singing.
Psalm 9:18
For the needy shall not always be forgotten, nor the hope of the poor perish forever.
Daniel 12:3
Those who are wise will shine as the brightness of the expanse. Those who turn many to righteousness will shine as the stars forever and ever.
1 John 3:3
Everyone who has this hope set on him purifies himself, even as he is pure.
Matthew 25:21
"His lord said to him, 'Well done, good and faithful servant. You have been faithful over a few things, I will set you over many things. Enter into the joy of your lord.'
Romans 15:4
For whatever things were written before were written for our learning, that through perseverance and through encouragement of the Scriptures we might have hope.
Isaiah 43:1-2
But now Yahweh who created you, Jacob, and he who formed you, Israel says: "Don't be afraid, for I have redeemed you. I have called you by your name. You are mine.

When you pass through the waters, I will be with you; and through the rivers, they will not overflow you. When you walk through the fire, you will not be burned, and flame will not scorch you.
1 John 3:2
Beloved, now we are children of God, and it is not yet revealed what we will be. But we know that when he is revealed, we will be like him; for we will see him just as he is.
1 Peter 1:13
Therefore prepare your minds for action, be sober, and set your hope fully on the grace that will be brought to you at the revelation of Jesus Christ.
Psalm 71:14
But I will always hope, and will add to all of your praise.
2 Corinthians 4:17-18
For our light affliction, which is for the moment, works for us more and more exceedingly an eternal weight of glory; while we don't look at the things which are seen, but at the things which are not seen. For the things which are seen are temporal, but the things which are not seen are eternal.
Psalm 25:5
Guide me in your truth, and teach me, For you are the God of my salvation, I wait for you all day long.
Verses of Hope and Encouragement
Psalm 42:11
Why are you in despair, my soul? Why are you disturbed within me? Hope in God! For I shall still praise him, the saving help of my countenance, and my God.
Mark 4:30-34
He said, "How will we liken God's Kingdom? Or with what parable will we illustrate it?

It's like a grain of mustard seed, which, when it is sown in the earth, though it is less than all the seeds that are on the earth, yet when it is sown, grows up, and becomes greater than all the herbs, and puts out great branches, so that the birds of the sky can lodge under its shadow."

With many such parables he spoke the word to them, as they were able to hear it.

Without a parable he didn't speak to them; but privately to his own disciples he explained everything.
Galatians 6:8
For he who sows to his own flesh will from the flesh reap corruption. But he who sows to the Spirit will from the Spirit reap eternal life.
1 Peter 5:10
But may the God of all grace, who called you to his eternal glory by Christ Jesus, after you have suffered a little while, perfect, establish, strengthen, and settle you.
1 Timothy 4:10
For to this end we both labor and suffer reproach, because we have set our trust in the living God, who is the Savior of all men, especially of those who believe.
Psalm 39:7
Now, Lord, what do I wait for? My hope is in you.
Lamentations 3:24
"Yahweh is my portion," says my soul. "Therefore I will hope in him."
Hebrews 11:11
By faith, even Sarah herself received power to conceive, and she bore a child when she was past age, since she counted him faithful who had promised.
Romans 8:24-25
For we were saved in hope, but hope that is seen is not hope. For who hopes for that which he sees?

But if we hope for that which we don't see, we wait for it with patience.
Isaiah 61:1
The Lord Yahweh's Spirit is on me; because Yahweh has anointed me to preach good news to the humble. He has sent me to bind up the broken hearted, to proclaim liberty to the captives, and release to those who are bound.
Psalm 121:7-8
Yahweh will keep you from all evil. He will keep your soul.

Yahweh will keep your going out and your coming in, from this time forward, and forever more.
Job 5:15-16
But he saves from the sword of their mouth, even the needy from the hand of the mighty.

So the poor has hope, and injustice shuts her mouth.
Ephesians 1:18-19
Having the eyes of your hearts enlightened, that you may know what is the hope of his calling, and what are the riches of the glory of his inheritance in the saints, and what is the exceeding greatness of his power toward us who believe, according to that working of the strength of his might.
1 Thessalonians 1:3
remembering without ceasing your work of faith and labor of love and perseverance of hope in our Lord Jesus Christ, before our God and Father.
Malachi 3:16
Then those who feared Yahweh spoke one with another; and Yahweh listened, and heard, and a book of memory was written before him, for those who feared Yahweh, and who honored his name.
Psalm 33:22
Let your loving kindness be on us, Yahweh, since we have hoped in you.
Mark 9:23
Jesus said to him, "If you can believe, all things are possible to him who believes."
2 Peter 1:10-11
Therefore, brothers, be more diligent to make your calling and election sure. For if you do these things, you will never stumble.

For thus you will be richly supplied with the entrance into the eternal Kingdom of our Lord and Savior, Jesus Christ.
Titus 2:13
looking for the blessed hope and appearing of the glory of our great God and Savior, Jesus Christ.
Psalm 130:7
Israel, hope in Yahweh, for with Yahweh there is loving kindness. With him is abundant redemption.
Philippians 1:6
being confident of this very thing, that he who began a good work in you will complete it until the day of Jesus Christ.
Isaiah 40:31
But those who wait for Yahweh will renew their strength. They will mount up with wings like eagles. They will run, and not be weary. They will walk, and not faint.
Romans 8:18
For I consider that the sufferings of this present time are not worthy to be compared with the glory which will be revealed toward us.
Job 17:15
Where then is my hope? as for my hope, who shall see it?
Revelation 22:12
"Behold, I come quickly. My reward is with me, to repay to each man according to his work.
What do you think about these Verses about Hope in the Bible? In times of enormous lack of faith, anguish and hopelessness are when we must motivate ourselves and take the hand of the Lord. Do you have any other Bible verses about hope to contribute to the community? Leave your message in the comments.