We show you the list with Verses in the Bible about Friendship, so you can keep your faith active and remember that God asks us to be brave and also grateful for his blessings. Be inspired by these friendship and love messages in the bible.
Friendship is undoubtedly one of life's greatest blessings. Friends are the family we choose; they support, know, and love us for who we are, no matter what. Sometimes friendship can become complex and complicated, as it takes a lot of effort to maintain happy and stable relationships with friends, but our friends are the ones who get us through the hard times, people who always come to us with compassion.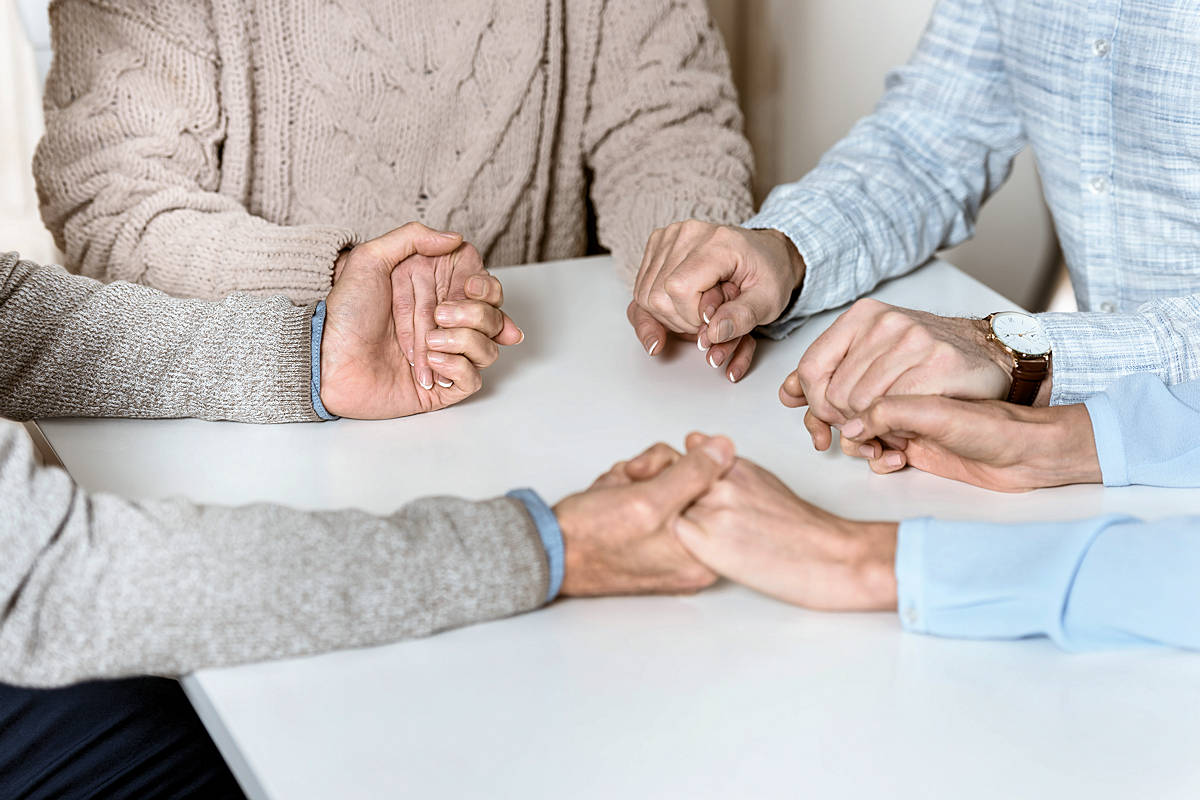 Verses in the Bible about Friendship. Photo by LightFieldStudios. Envato.
But we also know that not all people want our good and do not always show their true face. This is when we need the divine intervention of our father how to know which friendships are worth keeping and which are not.
The most important thing is to detect the intentions and actions of those around us, then ask God to keep away from us those who do not want our good and modify our welfare. Here we show you the Verses in the Bible about Friendship that will help you to maintain direct communication with God so that you can personally ask Him to keep the valuable friendships and keep away those that are not.
Verses in the Bible about Friendship
Proverbs 18:24
A man of many companions may be ruined, but there is a friend who sticks closer than a brother.
Proverbs 17:17
A friend loves at all times; and a brother is born for adversity.
Ecclesiastes 4:9-12
Two are better than one, because they have a good reward for their labor.

For if they fall, the one will lift up his fellow; but woe to him who is alone when he falls, and doesn't have another to lift him up.

Again, if two lie together, then they have warmth; but how can one keep warm alone?

If a man prevails against one who is alone, two shall withstand him; and a threefold cord is not quickly broken.
Proverbs 27:17
Iron sharpens iron; so a man sharpens his friend's countenance.
1 Corinthians 15:33
Don't be deceived! "Evil companionships corrupt good morals."
1 Thessalonians 5:11
Therefore exhort one another, and build each other up, even as you also do.
Proverbs 27:9-10
Perfume and incense bring joy to the heart; so does earnest counsel from a man's friend.

Don't forsake your friend and your father's friend. Don't go to your brother's house in the day of your disaster: better is a neighbor who is near than a distant brother.
Proverbs 27:6
Faithful are the wounds of a friend; although the kisses of an enemy are profuse.
Job 6:14-15
"To him who is ready to faint, kindness should be shown from his friend; even to him who forsakes the fear of the Almighty.

My brothers have dealt deceitfully as a brook, as the channel of brooks that pass away.
John 15:12-15
"This is my commandment, that you love one another, even as I have loved you.

Greater love has no one than this, that someone lay down his life for his friends.

You are my friends, if you do whatever I command you.

No longer do I call you servants, for the servant doesn't know what his lord does. But I have called you friends, for everything that I heard from my Father, I have made known to you.
Proverbs 19:20
Listen to counsel and receive instruction, that you may be wise in your latter end.
Job 2:11-13
Now when Job's three friends heard of all this evil that had come on him, they each came from his own place: Eliphaz the Temanite, Bildad the Shuhite, and Zophar the Naamathite; and they made an appointment together to come to sympathize with him and to comfort him.

When they lifted up their eyes from a distance, and didn't recognize him, they raised their voices, and wept; and they each tore his robe, and sprinkled dust on their heads toward the sky.

So they sat down with him on the ground seven days and seven nights, and no one spoke a word to him, for they saw that his grief was very great.
Proverbs 3:32
For the perverse is an abomination to Yahweh, but his friendship is with the upright.
Psalm 133:1
A Song of Ascents. By David. See how good and how pleasant it is for brothers to live together in unity!
Proverbs 14:4-7
Where no oxen are, the crib is clean, but much increase is by the strength of the ox.

A truthful witness will not lie, but a false witness pours out lies.

A scoffer seeks wisdom, and doesn't find it, but knowledge comes easily to a discerning person.

Stay away from a foolish man, for you won't find knowledge on his lips.
Proverbs 22:24-27
Don't befriend a hot-tempered man, and don't associate with one who harbors anger: lest you learn his ways, and ensnare your soul.

Don't you be one of those who strike hands, of those who are collateral for debts.

If you don't have means to pay, why should he take away your bed from under you?
Philippians 1:3-4
I thank my God whenever I remember you, always in every request of mine on behalf of you all, making my requests with joy.
1 Corinthians 13:4-6
Love is patient and is kind; love doesn't envy. Love doesn't brag, is not proud, doesn't behave itself inappropriately, doesn't seek its own way, is not provoked, takes no account of evil; doesn't rejoice in unrighteousness, but rejoices with the truth.
2 Samuel 10:2
David said, "I will show kindness to Hanun the son of Nahash, as his father showed kindness to me." So David sent by his servants to comfort him concerning his father. David's servants came into the land of the children of Ammon.
Job 42:10
Yahweh turned the captivity of Job, when he prayed for his friends. Yahweh gave Job twice as much as he had before.
Proverbs 22:11
He who loves purity of heart and speaks gracefully is the king's friend.
Proverbs 13:20
One who walks with wise men grows wise, but a companion of fools suffers harm.
Proverbs 17:9
He who covers an offense promotes love; but he who repeats a matter separates best friends.
Micah 7:5
Don't trust in a neighbor. Don't put confidence in a friend. With the woman lying in your embrace, be careful of the words of your mouth!
2 Corinthians 6:14
Don't be unequally yoked with unbelievers, for what fellowship have righteousness and iniquity? Or what fellowship has light with darkness?
Verses of Friendship and Love
John 3:16
For God so loved the world, that he gave his one and only Son, that whoever believes in him should not perish, but have eternal life.
Proverbs 16:28
A perverse man stirs up strife. A whisperer separates close friends.
Exodus 33:11
Yahweh spoke to Moses face to face, as a man speaks to his friend. He turned again into the camp, but his servant Joshua, the son of Nun, a young man, didn't depart from the Tent.
Amos 3:3
Do two walk together, unless they have agreed?
Psalm 55:12-14
For it was not an enemy who insulted me, then I could have endured it. Neither was it he who hated me who raised himself up against me, then I would have hidden myself from him.

But it was you, a man like me, my companion, and my familiar friend.

We took sweet fellowship together. We walked in God's house with company.
Hebrews 13:5
Be free from the love of money, content with such things as you have, for he has said, "I will in no way leave you, neither will I in any way forsake you."
1 Samuel 18:1-4
When he had finished speaking to Saul, the soul of Jonathan was knit with the soul of David, and Jonathan loved him as his own soul.

Saul took him that day, and would let him go no more home to his father's house.

Then Jonathan and David made a covenant, because he loved him as his own soul.

Jonathan stripped himself of the robe that was on him, and gave it to David, and his clothing, even including his sword, his bow, and his sash.
Hebrews 10:24-25
Let's consider how to provoke one another to love and good works, not forsaking our own assembling together, as the custom of some is, but exhorting one another; and so much the more, as you see the Day approaching.
Proverbs 25:19
Confidence in someone unfaithful in time of trouble is like a bad tooth, or a lame foot.
Colossians 3:12-14
Put on therefore, as God's chosen ones, holy and beloved, a heart of compassion, kindness, lowliness, humility, and perseverance; bearing with one another, and forgiving each other, if any man has a complaint against any; even as Christ forgave you, so you also do.

Above all these things, walk in love, which is the bond of perfection.
Luke 6:31
"As you would like people to do to you, do exactly so to them.
Romans 1:12
That is, that I with you may be encouraged in you, each of us by the other's faith, both yours and mine.
Psalms 133:1
A Song of Ascents. By David. See how good and how pleasant it is for brothers to live together in unity!
John 14:27
Peace I leave with you. My peace I give to you; not as the world gives, give I to you. Don't let your heart be troubled, neither let it be fearful.
Proverbs 25:17
Let your foot be seldom in your neighbor's house, lest he be weary of you, and hate you.
Job 16:20-21
My friends scoff at me. My eyes pour out tears to God, that he would maintain the right of a man with God, of a son of man with his neighbor!
Romans 5:10
For if, while we were enemies, we were reconciled to God through the death of his Son, much more, being reconciled, we will be saved by his life.
Proverbs 15:22
Where there is no counsel, plans fail; but in a multitude of counselors they are established.
Romans 12:10-11
In love of the brothers be tenderly affectionate to one another; in honor preferring one another; not lagging in diligence; fervent in spirit; serving the Lord.
Ephesians 4:1-6
I therefore, the prisoner in the Lord, beg you to walk worthily of the calling with which you were called, with all lowliness and humility, with patience, bearing with one another in love; being eager to keep the unity of the Spirit in the bond of peace.

There is one body, and one Spirit, even as you also were called in one hope of your calling; one Lord, one faith, one baptism, one God and Father of all, who is over all, and through all, and in us all.
Romans 12:15
Rejoice with those who rejoice. Weep with those who weep.
James 4:8
Draw near to God, and he will draw near to you. Cleanse your hands, you sinners; and purify your hearts, you double-minded.
2 Samuel 15:32-37
When David had come to the top, where God was worshiped, behold, Hushai the Archite came to meet him with his coat torn, and earth on his head.

David said to him, "If you pass on with me, then you will be a burden to me; but if you return to the city, and tell Absalom, 'I will be your servant, O king. As I have been your father's servant in time past, so I will now be your servant; then will you defeat for me the counsel of Ahithophel.'

Don't you have Zadok and Abiathar the priests there with you? Therefore whatever you hear out of the king's house, tell it to Zadok and Abiathar the priests.

Behold, they have there with them their two sons, Ahimaaz, Zadok's son, and Jonathan, Abiathar's son. Send to me everything that you shall hear by them."

So Hushai, David's friend, came into the city; and Absalom came into Jerusalem.
Psalm 73:25
Whom do I have in heaven? There is no one on earth whom I desire besides you.
Psalm 41:9
Yes, my own familiar friend, in whom I trusted, who ate bread with me, has lifted up his heel against me.
Proverbs 20:6
Many men claim to be men of unfailing love, but who can find a faithful man?
2 Timothy 1:2-4
To Timothy, my beloved child: Grace, mercy, and peace, from God the Father and Christ Jesus our Lord.

I thank God, whom I serve as my forefathers did, with a pure conscience. How unceasing is my memory of you in my petitions, night and day longing to see you, remembering your tears, that I may be filled with joy.
Proverbs 27:5-6
Better is open rebuke than hidden love.

Faithful are the wounds of a friend; although the kisses of an enemy are profuse.
1 Samuel 20:42
Jonathan said to David, "Go in peace, because we have both sworn in Yahweh's name, saying, 'Yahweh is between me and you, and between my offspring and your offspring, forever.'" He arose and departed; and Jonathan went into the city.
Proverbs 27:14
He who blesses his neighbor with a loud voice early in the morning, it will be taken as a curse by him.
Bible Verses for Friendship
Psalm 68:6
God sets the lonely in families. He brings out the prisoners with singing, but the rebellious dwell in a sun-scorched land.
Proverbs 11:13
One who brings gossip betrays a confidence, but one who is of a trustworthy spirit is one who keeps a secret.
2 Samuel 1:26
I am distressed for you, my brother Jonathan. You have been very pleasant to me. Your love to me was wonderful, passing the love of women.
Job 19:13-21
"He has put my brothers far from me. My acquaintances are wholly estranged from me.

My relatives have gone away. My familiar friends have forgotten me.

Those who dwell in my house and my maids consider me a stranger. I am an alien in their sight.

I call to my servant, and he gives me no answer. I beg him with my mouth.

My breath is offensive to my wife. I am loathsome to the children of my own mother.

Even young children despise me. If I arise, they speak against me.

All my familiar friends abhor me. They whom I loved have turned against me.

My bones stick to my skin and to my flesh. I have escaped by the skin of my teeth.

"Have pity on me, have pity on me, you my friends; for the hand of God has touched me.
1 John 4:7
Beloved, let's love one another, for love is of God; and everyone who loves has been born of God, and knows God.
1 Peter 4:8-10
And above all things be earnest in your love among yourselves, for love covers a multitude of sins.

Be hospitable to one another without grumbling.

As each has received a gift, employ it in serving one another, as good managers of the grace of God in its various forms.
Proverbs 16:7
When a man's ways please Yahweh, he makes even his enemies to be at peace with him.
1 John 3:7
Little children, let no one lead you astray. He who does righteousness is righteous, even as he is righteous.
2 Timothy 4:16
At my first defense, no one came to help me, but all left me. May it not be held against them.
1 John 1:9
If we confess our sins, he is faithful and righteous to forgive us the sins, and to cleanse us from all unrighteousness.
Revelation 1:1-2
This is the Revelation of Jesus Christ, which God gave him to show to his servants the things which must happen soon, which he sent and made known by his angel to his servant, John, who testified to God's word, and of the testimony of Jesus Christ, about everything that he saw.
Ephesians 4:32
And be kind to one another, tender hearted, forgiving each other, just as God also in Christ forgave you.
Proverbs 12:26
A righteous person is cautious in friendship, but the way of the wicked leads them astray.
1 Samuel 22:23
Stay with me. Don't be afraid, for he who seeks my life seeks your life. For you will be safe with me."
Matthew 18:20
For where two or three are gathered together in my name, there I am in the middle of them."
Proverbs 27:19
Like water reflects a face, so a man's heart reflects the man.
James 4:4
You adulterers and adulteresses, don't you know that friendship with the world is hostility toward God? Whoever therefore wants to be a friend of the world makes himself an enemy of God.
Proverbs 24:5
A wise man has great power; and a knowledgeable man increases strength.
1 Samuel 20:17
Jonathan caused David to swear again, for the love that he had to him; for he loved him as he loved his own soul.
1 John 2:6
He who says he remains in him ought himself also to walk just like he walked.
Galatians 6:2
Bear one another's burdens, and so fulfill the law of Christ.
1 John 4:21
This commandment we have from him, that he who loves God should also love his brother.
2 Kings 2:2
Elijah said to Elisha, "Please wait here, for Yahweh has sent me as far as Bethel." Elisha said, "As Yahweh lives, and as your soul lives, I will not leave you." So they went down to Bethel.
James 2:23
And the Scripture was fulfilled which says, "Abraham believed God, and it was accounted to him as righteousness;" and he was called the friend of God.
Ruth 1:16-17
Ruth said, "Don't urge me to leave you, and to return from following you, for where you go, I will go; and where you stay, I will stay. Your people will be my people, and your God my God.

Where you die, I will die, and there I will be buried. May Yahweh do so to me, and more also, if anything but death parts you and me."
Job 29:4
As I was in the ripeness of my days, when the friendship of God was in my tent.
What did you think of these Verses in the Bible about Friendship? It is essential to know how to choose our friends and not allow the lousy company to enter our lives. Do you have any other Verses in the Bible about Friendship to contribute to the community? Leave your message in the comments.