We show you the list with Bible Verses on Unity. To carry out the word of God, the union of what they believe and thus do good. Be inspired by these Bible Verses on Unity so that we praise and honor God at all times.
God sent us into the world to unite in his word, to unite against injustice. God asks us to join in his name, to live together in harmony. He sent us to be strong and courageous and to spread his word. In the bible, there is the answer to everything. Let's know some verses about spiritual and Christian Unity.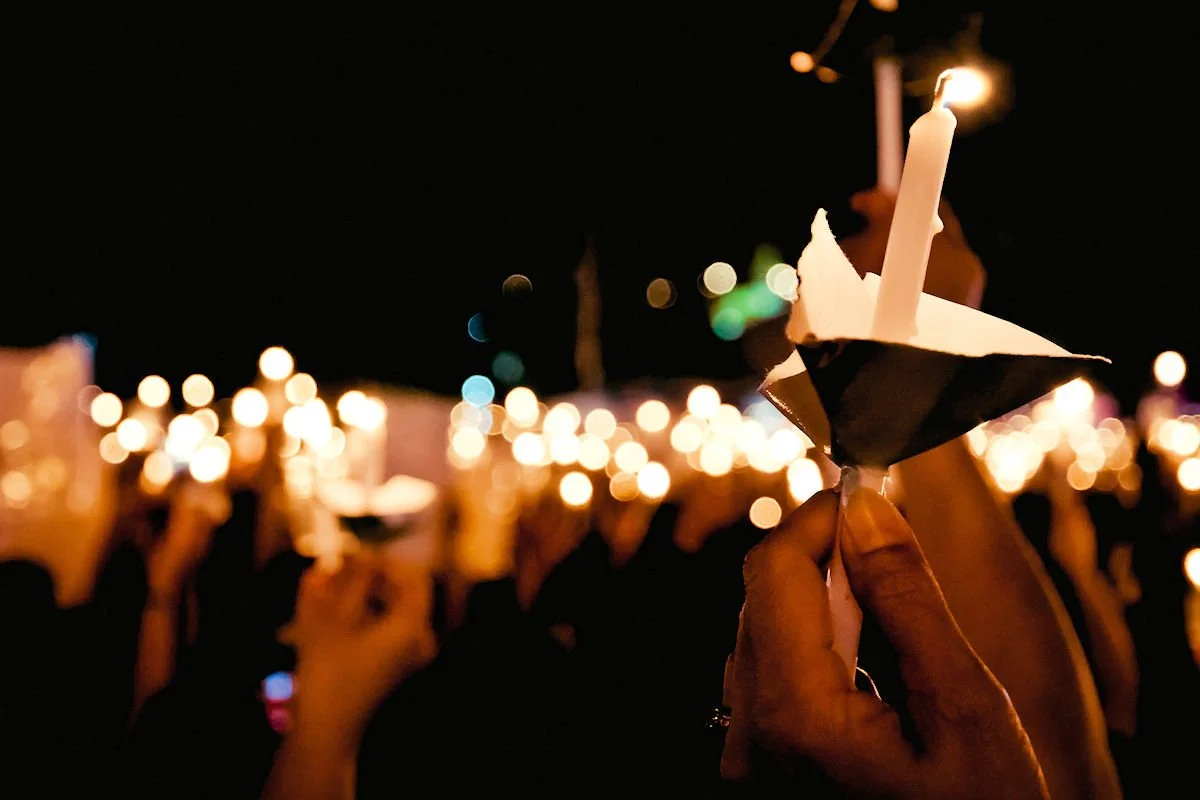 Bible Verses on Unity. Photo by @atsawin1002. Twenty20.
Bible Verses on Unity
1 Corinthians 1:10
Now I beg you, brothers, through the name of our Lord, Jesus Christ, that you all speak the same thing, and that there be no divisions among you, but that you be perfected together in the same mind and in the same judgment.
1 Peter 3:8
Finally, be all like-minded, compassionate, loving as brothers, tender hearted, courteous.
Philippians 2:2
Make my joy full, by being like-minded, having the same love, being of one accord, of one mind.
Colossians 3:14
Above all these things, walk in love, which is the bond of perfection.
Psalm 133:1
A Song of Ascents. By David. See how good and how pleasant it is for brothers to live together in unity!
2 Corinthians 13:11
Finally, brothers, rejoice. Be perfected, be comforted, be of the same mind, live in peace, and the God of love and peace will be with you.
Ephesians 4:3
Being eager to keep the unity of the Spirit in the bond of peace.
Romans 12:4-5
For even as we have many members in one body, and all the members don't have the same function, so we, who are many, are one body in Christ, and individually members of one another.
Romans 15:6
That with one accord you may with one mouth glorify the God and Father of our Lord Jesus Christ.
Romans 12:16
Be of the same mind one toward another. Don't set your mind on high things, but associate with the humble. Don't be wise in your own conceits.
Ephesians 2:14
For he is our peace, who made both one, and broke down the middle wall of partition.
Colossians 3:15-17
And let the peace of God rule in your hearts, to which also you were called in one body; and be thankful.

Let the word of Christ dwell in you richly; in all wisdom teaching and admonishing one another with psalms, hymns, and spiritual songs, singing with grace in your heart to the Lord.

Whatever you do, in word or in deed, do all in the name of the Lord Jesus, giving thanks to God the Father, through him.
Romans 14:19
So then, let's follow after things which make for peace, and things by which we may build one another up.
Colossians 3:11
Where there can't be Greek and Jew, circumcision and uncircumcision, barbarian, Scythian, bondservant, freeman; but Christ is all, and in all.
Ephesians 5:11
Have no fellowship with the unfruitful deeds of darkness, but rather even reprove them.
1 Corinthians 12:14
For the body is not one member, but many.
Romans 12:10
In love of the brothers be tenderly affectionate to one another; in honor preferring one another.
Romans 6:5
For if we have become united with him in the likeness of his death, we will also be part of his resurrection.
Acts 8:6
The multitudes listened with one accord to the things that were spoken by Philip, when they heard and saw the signs which he did.
1 Timothy 5:8
But if anyone doesn't provide for his own, and especially his own household, he has denied the faith, and is worse than an unbeliever.
John 3:16
For God so loved the world, that he gave his one and only Son, that whoever believes in him should not perish, but have eternal life.
Ephesians 4:16
From whom all the body, being fitted and knit together through that which every joint supplies, according to the working in measure of each individual part, makes the body increase to the building up of itself in love.
2 John 1:9
Whoever transgresses and doesn't remain in the teaching of Christ, doesn't have God. He who remains in the teaching, the same has both the Father and the Son.
Titus 3:10-11
Avoid a factious man after a first and second warning, knowing that such a one is perverted and sins, being self-condemned.
Matthew 18:15
"If your brother sins against you, go, show him his fault between you and him alone. If he listens to you, you have gained back your brother.
Verses on the Unity of the Body of Christ
Genesis 2:24
Therefore a man will leave his father and his mother, and will join with his wife, and they will be one flesh.
Romans 12:18
If it is possible, as much as it is up to you, be at peace with all men.
1 Corinthians 12:26
When one member suffers, all the members suffer with it. Or when one member is honored, all the members rejoice with it.
Psalm 122:1
A Song of Ascents. By David. I was glad when they said to me, "Let's go to Yahweh's house!"
Romans 15:5
Now the God of perseverance and of encouragement grant you to be of the same mind with one another according to Christ Jesus.
Ephesians 4:3
Being eager to keep the unity of the Spirit in the bond of peace.
Philippians 4:2
I exhort Euodia, and I exhort Syntyche, to think the same way in the Lord.
1 Corinthians 12:25
That there should be no division in the body, but that the members should have the same care for one another.
Amos 3:3
Do two walk together, unless they have agreed?
Ephesians 4:23
And that you be renewed in the spirit of your mind.
Acts 20:28
Take heed, therefore, to yourselves, and to all the flock, in which the Holy Spirit has made you overseers, to shepherd the assembly of the Lord and God which he purchased with his own blood.
Matthew 18:19-20
Again, assuredly I tell you, that if two of you will agree on earth concerning anything that they will ask, it will be done for them by my Father who is in heaven.

For where two or three are gathered together in my name, there I am in the middle of them."
Ephesians 4:2-3
With all lowliness and humility, with patience, bearing with one another in love; being eager to keep the unity of the Spirit in the bond of peace.
Matthew 12:25
Knowing their thoughts, Jesus said to them, "Every kingdom divided against itself is brought to desolation, and every city or house divided against itself will not stand.
1 Corinthians 1:11-13
For it has been reported to me concerning you, my brothers, by those who are from Chloe's household, that there are contentions among you.

Now I mean this, that each one of you says, "I follow Paul," "I follow Apollos," "I follow Cephas," and, "I follow Christ."

Is Christ divided? Was Paul crucified for you? Or were you baptized into the name of Paul?
James 3:16
For where jealousy and selfish ambition are, there is confusion and every evil deed.
Ephesians 4:6
One God and Father of all, who is over all, and through all, and in us all.
John 17:11
I am no more in the world, but these are in the world, and I am coming to you. Holy Father, keep them through your name which you have given me, that they may be one, even as we are.
Romans 15:7
Therefore accept one another, even as Christ also accepted you, to the glory of God.
Ephesians 4:1
I therefore, the prisoner in the Lord, beg you to walk worthily of the calling with which you were called.
Acts 4:32
The multitude of those who believed were of one heart and soul. Not one of them claimed that anything of the things which he possessed was his own, but they had all things in common.
Ephesians 4:11-13
He gave some to be apostles; and some, prophets; and some, evangelists; and some, shepherds and teachers; for the perfecting of the saints, to the work of serving, to the building up of the body of Christ; until we all attain to the unity of the faith, and of the knowledge of the Son of God, to a full grown man, to the measure of the stature of the fullness of Christ.
2 Corinthians 13:11
Finally, brothers, rejoice. Be perfected, be comforted, be of the same mind, live in peace, and the God of love and peace will be with you.
Acts 2:47
Praising God, and having favor with all the people. The Lord added to the assembly day by day those who were being saved.
Ephesians 4:32
And be kind to one another, tender hearted, forgiving each other, just as God also in Christ forgave you.
Unity Among Brethren Verses
John 17:20
Not for these only do I pray, but for those also who will believe in me through their word.
Colossians 3:13
Bearing with one another, and forgiving each other, if any man has a complaint against any; even as Christ forgave you, so you also do.
Ephesians 4:26
"Be angry, and don't sin." Don't let the sun go down on your wrath.
Philippians 1:27
Only let your way of life be worthy of the Good News of Christ, that, whether I come and see you or am absent, I may hear of your state, that you stand firm in one spirit, with one soul striving for the faith of the Good News.
1 Corinthians 12:12-13
For as the body is one, and has many members, and all the members of the body, being many, are one body; so also is Christ.

For in one Spirit we were all baptized into one body, whether Jews or Greeks, whether bond or free; and were all given to drink into one Spirit.
Acts 2:38
Peter said to them, "Repent, and be baptized, every one of you, in the name of Jesus Christ for the forgiveness of sins, and you will receive the gift of the Holy Spirit.
Ephesians 4:5
One Lord, one faith, one baptism.
Matthew 23:8
But don't you be called 'Rabbi,' for one is your teacher, the Christ, and all of you are brothers.
1 Corinthians 15:58
Therefore, my beloved brothers, be steadfast, immovable, always abounding in the Lord's work, because you know that your labor is not in vain in the Lord.
Philippians 2:3
Doing nothing through rivalry or through conceit, but in humility, each counting others better than himself.
Ephesians 1:2
Grace to you and peace from God our Father and the Lord Jesus Christ.
John 13:35
By this everyone will know that you are my disciples, if you have love for one another."
Ecclesiastes 4:9-12
Two are better than one, because they have a good reward for their labor.

For if they fall, the one will lift up his fellow; but woe to him who is alone when he falls, and doesn't have another to lift him up.

Again, if two lie together, then they have warmth; but how can one keep warm alone?

If a man prevails against one who is alone, two shall withstand him; and a threefold cord is not quickly broken.
2 Chronicles 30:12
Also the hand of God came on Judah to give them one heart, to do the commandment of the king and of the princes by Yahweh's word.
Romans 15:9-11
And that the Gentiles might glorify God for his mercy. As it is written, "Therefore I will give praise to you among the Gentiles, and sing to your name."

Again he says, "Rejoice, you Gentiles, with his people."

Again, "Praise the Lord, all you Gentiles! Let all the peoples praise him."
Ephesians 1:10
To an administration of the fullness of the times, to sum up all things in Christ, the things in the heavens, and the things on the earth, in him.
1 John 4:11
Beloved, if God loved us in this way, we also ought to love one another.
Hebrews 10:24-25
Let's consider how to provoke one another to love and good works, not forsaking our own assembling together, as the custom of some is, but exhorting one another; and so much the more, as you see the Day approaching.
1 John 4:20
If a man says, "I love God," and hates his brother, he is a liar; for he who doesn't love his brother whom he has seen, how can he love God whom he has not seen?
Philippians 2:5
Have this in your mind, which was also in Christ Jesus.
1 John 4:12
No one has seen God at any time. If we love one another, God remains in us, and his love has been perfected in us.
Ephesians 4:4
There is one body, and one Spirit, even as you also were called in one hope of your calling.
John 17:21-23
That they may all be one; even as you, Father, are in me, and I in you, that they also may be one in us; that the world may believe that you sent me.

The glory which you have given me, I have given to them; that they may be one, even as we are one;

I in them, and you in me, that they may be perfected into one; that the world may know that you sent me, and loved them, even as you loved me.
Galatians 3:26-28
For you are all children of God, through faith in Christ Jesus.

For as many of you as were baptized into Christ have put on Christ.

There is neither Jew nor Greek, there is neither slave nor free man, there is neither male nor female; for you are all one in Christ Jesus.
Philippians 2:1
If therefore there is any exhortation in Christ, if any consolation of love, if any fellowship of the Spirit, if any tender mercies and compassion.
What did you think of these Bible Verses on Unity? Every step we take, let it be to unite us as brothers and sisters. Do you have other Bible verses on Unity to contribute to the community? Leave your message in the comments.