The Psalm of Strength helps us to seek God's word, especially on those days when we feel we can't go on any longer. Life gives us tough trials, but the word of God is the only one that can provide us with the strength and resignation to endure everything because, in this word, we will find the necessary peace and tranquility.
We know that as children of God, we will be rewarded for our patience and trust in his word. The book of Psalms gives us that protection, strength, and tranquility. Just ask him to be the one who intercedes for everything that causes you so much anguish.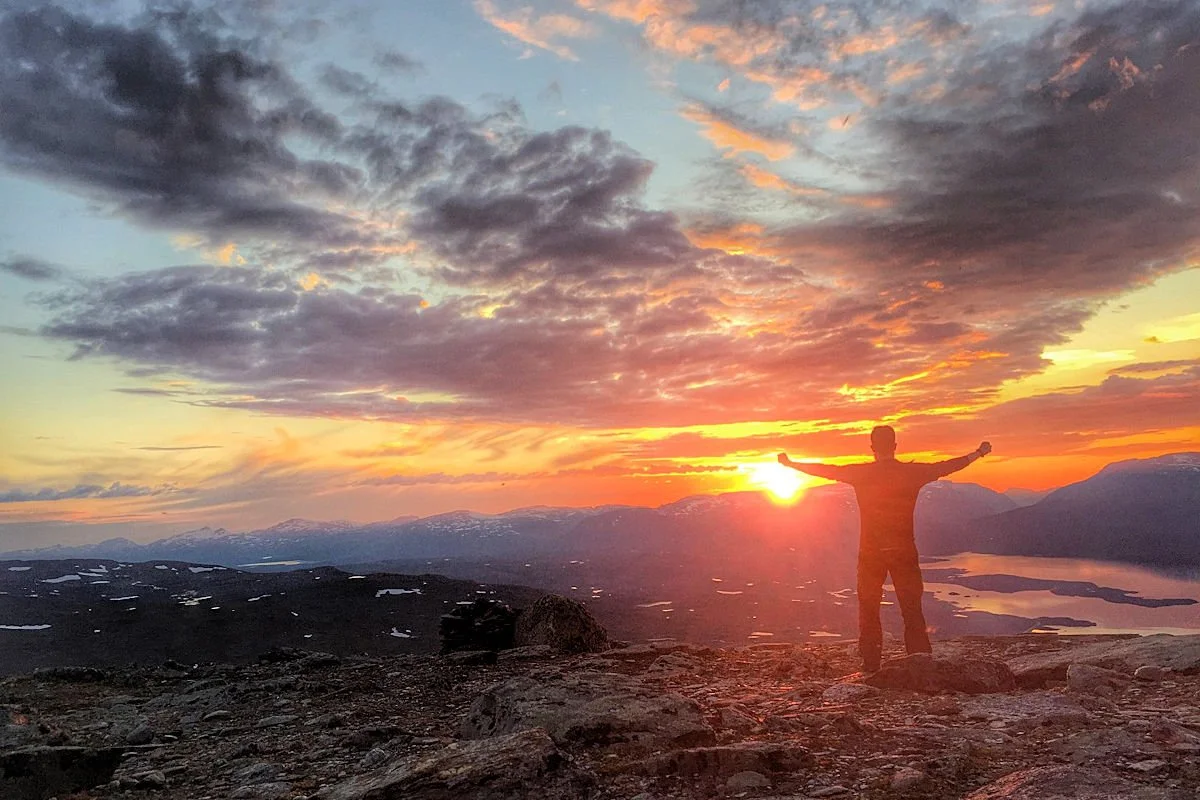 Psalm of Strenght. Photo by @haroldjongman. Twenty20.
Psalm of Strength – Psalm 107:28-30
Then they cry to Yahweh in their trouble, and he brings them out of their distress.

He makes the storm a calm, so that its waves are still.

Then they are glad because it is calm, so he brings them to their desired haven.
The deliverance, strength, protection, and rest that the book of Psalms gives us is what will reassure us despite all anxieties. Ask with faith that he will take away all your burdens. These psalms of strength will help us that nothing will bring us down because, with his word, we become more assertive. Ready to take away all the burdens of life through these psalms.
Psalms of Strength in Sickness
Psalm 73:26
My flesh and my heart fails, but God is the strength of my heart and my portion forever.
Psalm 29:11
Yahweh will give strength to his people. Yahweh will bless his people with peace.
Psalm 86:5-7
For you, Lord, are good, and ready to forgive; abundant in loving kindness to all those who call on you.

Hear, Yahweh, my prayer. Listen to the voice of my petitions.

In the day of my trouble I will call on you, for you will answer me.
Psalm 4:8
In peace I will both lay myself down and sleep, for you, Yahweh alone, make me live in safety.
Psalm 107:19-20
Then they cry to Yahweh in their trouble, he saves them out of their distresses.

He sends his word, and heals them, and delivers them from their graves.
Psalm 144:2
My loving kindness, my fortress, my high tower, my deliverer, my shield, and he in whom I take refuge; who subdues my people under me.
Psalm 116:1-5
I love Yahweh, because he listens to my voice, and my cries for mercy.

Because he has turned his ear to me, therefore I will call on him as long as I live.

The cords of death surrounded me, the pains of Sheol got a hold of me. I found trouble and sorrow.

Then I called on Yahweh's name: "Yahweh, I beg you, deliver my soul."

Yahweh is Gracious and righteous. Yes, our God is merciful.
Psalm 112:1
Praise Yah!Blessed is the man who fears Yahweh, who delights greatly in his commandments.
Psalm 23:4
Even though I walk through the valley of the shadow of death, I will fear no evil, for you are with me. Your rod and your staff, they comfort me.
Psalm 116:5-6
Yahweh is Gracious and righteous. Yes, our God is merciful.

Yahweh preserves the simple. I was brought low, and he saved me.
When our health is affected, we feel anguished and trapped. For God, there are no impossible things, and prayer is the best way to ask for his strength and help. The psalms are an essential source of inspiration. We only have to ask with total integrity and faith. God will be the one who gives us health and is our best doctor.
Psalm of Strength in Difficult Moments
Psalm 89:15-17
Blessed are the people who learn to acclaim you. They walk in the light of your presence, Yahweh.

In your name they rejoice all day. In your righteousness, they are exalted.

For you are the glory of their strength. In your favor, our horn will be exalted.
Psalm 34:4-5
I sought Yahweh, and he answered me, and delivered me from all my fears.

They looked to him, and were radiant. Their faces shall never be covered with shame.
Psalm 118:14
Yah is my strength and song. He has become my salvation.
Psalm 31:24
Be strong, and let your heart take courage, all you who hope in Yahweh.
Psalm 3:3
But you, Yahweh, are a shield around me, my glory, and the one who lifts up my head.
Psalm 27:14
Wait for Yahweh. Be strong, and let your heart take courage. Yes, wait for Yahweh.
Psalm 18:1-3
For the Chief Musician. By David the servant of Yahweh, who spoke to Yahweh the words of this song in the day that Yahweh delivered him from the hand of all his enemies, and from the hand of Saul. He said, I love you, Yahweh, my strength.

Yahweh is my rock, my fortress, and my deliverer; my God, my rock, in whom I take refuge; my shield, and the horn of my salvation, my high tower.

I call on Yahweh, who is worthy to be praised; and I am saved from my enemies.
Psalm 34:17
The righteous cry, and Yahweh hears, and delivers them out of all their troubles.
Psalm 40:1-3
For the Chief Musician. A Psalm by David. I waited patiently for Yahweh. He turned to me, and heard my cry.

He brought me up also out of a horrible pit, out of the miry clay. He set my feet on a rock, and gave me a firm place to stand.

He has put a new song in my mouth, even praise to our God. Many shall see it, and fear, and shall trust in Yahweh.
Psalm 28:6-8
Blessed be Yahweh, because he has heard the voice of my petitions.

Yahweh is my strength and my shield. My heart has trusted in him, and I am helped. Therefore my heart greatly rejoices. With my song I will thank him.

Yahweh is their strength. He is a stronghold of salvation to his anointed.
Psalm 18:6
In my distress I called on Yahweh, and cried to my God. He heard my voice out of his temple. My cry before him came into his ears.
Psalm 100:5
For Yahweh is good. His loving kindness endures forever, his faithfulness to all generations.
Psalm 103:13-14
Like a father has compassion on his children, so Yahweh has compassion on those who fear him.

For he knows how we are made. He remembers that we are dust.
Psalm 27:1-3
By David. Yahweh is my light and my salvation. Whom shall I fear? Yahweh is the strength of my life. Of whom shall I be afraid?

When evildoers came at me to eat up my flesh, even my adversaries and my foes, they stumbled and fell.

Though an army should encamp against me, my heart shall not fear. Though war should rise against me, even then I will be confident.
Psalm 103:3-5
Who forgives all your sins; who heals all your diseases; who redeems your life from destruction; who crowns you with loving kindness and tender mercies; who satisfies your desire with good things, so that your youth is renewed like the eagle's.
In the most challenging moments, there is nothing that God cannot solve. Let us ask with faith, and he will answer us because, being children of God, we have the necessary tools to invoke his name and ask him for the needs of our hearts.
Psalm of Strength, Faith and Wisdom
Psalm 118:5-9
Out of my distress, I called on Yah. Yah answered me with freedom.

Yahweh is on my side. I will not be afraid. What can man do to me?

Yahweh is on my side among those who help me. Therefore I will look in triumph at those who hate me.

It is better to take refuge in Yahweh, than to put confidence in man.

It is better to take refuge in Yahweh, than to put confidence in princes.
Psalm 34:10
The young lions do lack, and suffer hunger, but those who seek Yahweh shall not lack any good thing.
Psalm 5:11
But let all those who take refuge in you rejoice, Let them always shout for joy, because you defend them. Let them also who love your name be joyful in you.
Psalm 95:6-7
Oh come, let's worship and bow down. Let's kneel before Yahweh, our Maker, for he is our God. We are the people of his pasture, and the sheep in his care. Today, oh that you would hear his voice!
Psalm 105:4
Seek Yahweh and his strength. Seek his face forever more.
Psalm 119:28-29
My soul is weary with sorrow: strengthen me according to your word.

Keep me from the way of deceit. Grant me your law graciously!
Psalm 90:1-2
A Prayer by Moses, the man of God. Lord, you have been our dwelling place for all generations.

Before the mountains were born, before you had formed the earth and the world, even from everlasting to everlasting, you are God.
Psalm 46:1-3
For the Chief Musician. By the sons of Korah. According to Alamoth. God is our refuge and strength, a very present help in trouble.

Therefore we won't be afraid, though the earth changes, though the mountains are shaken into the heart of the seas; though its waters roar and are troubled, though the mountains tremble with their swelling. Selah.
Psalm 62:1-2
For the Chief Musician. To Jeduthun. A Psalm by David. My soul rests in God alone. My salvation is from him.

He alone is my rock and my salvation, my fortress— I will never be greatly shaken.
Psalm 9:9-10
Yahweh will also be a high tower for the oppressed; a high tower in times of trouble.

Those who know your name will put their trust in you, for you, Yahweh, have not forsaken those who seek you.
With these Psalms of Strength, you will feel safe and robust thanks to God's love; you will put your path from morning to night in his hand and feel protected at every step and action. Leave in the comments your biblical message to ask for his love and strength.