The Psalm of Hope helps us avoid the loss of faith or the confidence that God will solve all our problems and remove our burdens. As children of God, we know that there are difficult moments in life, but if we have hope in the word of God, everything will be much easier to bear.
The psalms are books of faith and tranquility. Therefore we must make our daily prayer with psalms that give us serenity and peace. God rewards those who believe in him and his word. Let us not lose heart.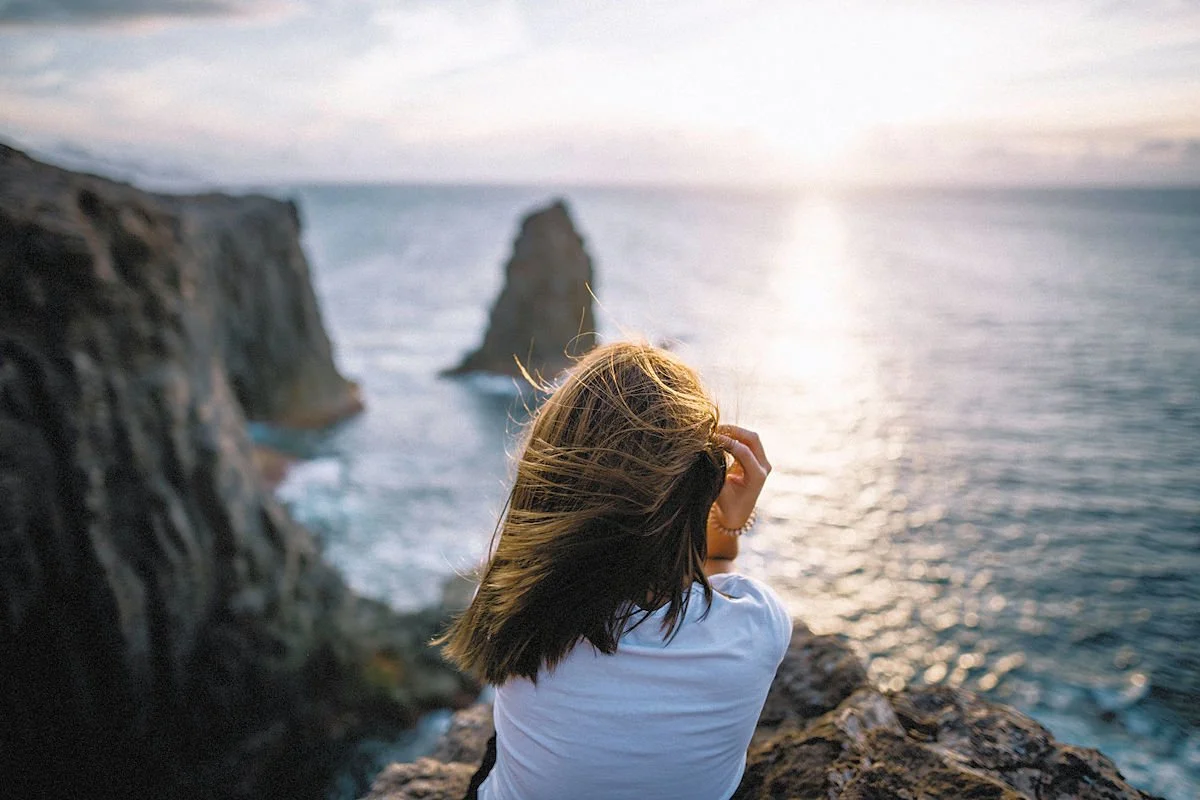 Psalm of Hope. Photo by @isr4el. Twenty20.
Psalm of Hope – Psalm 119:49-50
Remember your word to your servant, because you gave me hope.

This is my comfort in my affliction, for your word has revived me.
Asking God for his protection and guidance is a step of humility and thanksgiving. God wants us to entrust our every move to him, who is a loving and giving father. Make a prayer of hope with these psalms, which will help you stay calm in any time of distress because God blesses those who hope in him and his will. Ready to pray with us?
Psalms of Hope in Times of Distress
Psalm 25:1-3
By David. To you, Yahweh, do I lift up my soul.

My God, I have trusted in you. Don't let me be shamed. Don't let my enemies triumph over me.

Yes, no one who waits for you shall be shamed. They shall be shamed who deal treacherously without cause.
Psalm 3:3-6
But you, Yahweh, are a shield around me, my glory, and the one who lifts up my head.

I cry to Yahweh with my voice, and he answers me out of his holy hill. Selah.

I laid myself down and slept. I awakened; for Yahweh sustains me.

I will not be afraid of tens of thousands of people who have set themselves against me on every side.
Psalm 33:20-22
Our soul has waited for Yahweh. He is our help and our shield.

For our heart rejoices in him, because we have trusted in his holy name.

Let your loving kindness be on us, Yahweh, since we have hoped in you.
Psalm 51:10-12
Create in me a clean heart, O God. Renew a right spirit within me.

Don't throw me from your presence, and don't take your holy Spirit from me.

Restore to me the joy of your salvation. Uphold me with a willing spirit.
Psalm 71:14
But I will always hope, and will add to all of your praise.
Psalm 33:18-19
Behold, Yahweh's eye is on those who fear him, on those who hope in his loving kindness; to deliver their soul from death, to keep them alive in famine.
Psalm 23:1-4
A Psalm by David. Yahweh is my shepherd: I shall lack nothing.

He makes me lie down in green pastures. He leads me beside still waters.

He restores my soul. He guides me in the paths of righteousness for his name's sake.

Even though I walk through the valley of the shadow of death, I will fear no evil, for you are with me. Your rod and your staff, they comfort me.
Psalm 126:5-6
Those who sow in tears will reap in joy.

He who goes out weeping, carrying seed for sowing, will certainly come again with joy, carrying his sheaves.
Psalm 100:3-5
Know that Yahweh, he is God. It is he who has made us, and we are his. We are his people, and the sheep of his pasture.

Enter into his gates with thanksgiving, into his courts with praise. Give thanks to him, and bless his name.

For Yahweh is good. His loving kindness endures forever, his faithfulness to all generations.
Psalm 46:1
For the Chief Musician. By the sons of Korah. According to Alamoth. God is our refuge and strength, a very present help in trouble.
Psalm 9:18
For the needy shall not always be forgotten, nor the hope of the poor perish forever.
Psalm 27:13-14
I am still confident of this: I will see the goodness of Yahweh in the land of the living.

Wait for Yahweh. Be strong, and let your heart take courage. Yes, wait for Yahweh.
Something that we must always maintain, even when our life becomes dark, is hope. As Christians, we must remain serene and sure that God never abandons us, that we must have faith and hope in the most challenging moments, and the answer will be prompt. We can help ourselves with psalms of hope in times of distress, reassure ourselves, and ask God for his interception.
Psalm of Hope and Confidence
Psalm 34:8
Oh taste and see that Yahweh is good. Blessed is the man who takes refuge in him.
Psalm 2:9
You shall break them with a rod of iron. You shall dash them in pieces like a potter's vessel."
Psalm 13:6
I will sing to Yahweh, because he has been good to me.
Psalm 39:7-8
Now, Lord, what do I wait for? My hope is in you.

Deliver me from all my transgressions. Don't make me the reproach of the foolish.
Psalm 16:7-8
I will bless Yahweh, who has given me counsel. Yes, my heart instructs me in the night seasons.

I have set Yahweh always before me. Because he is at my right hand, I shall not be moved.
Psalm 143:8
Cause me to hear your loving kindness in the morning, for I trust in you. Cause me to know the way in which I should walk, for I lift up my soul to you.
Psalm 30:4-5
Sing praise to Yahweh, you saints of his. Give thanks to his holy name.

For his anger is but for a moment. His favor is for a lifetime. Weeping may stay for the night, but joy comes in the morning.
Psalm 31:24
Be strong, and let your heart take courage, all you who hope in Yahweh.
Psalm 31:3-5
For you are my rock and my fortress, therefore for your name's sake lead me and guide me.

Pluck me out of the net that they have laid secretly for me, for you are my stronghold.

Into your hand I commend my spirit. You redeem me, Yahweh, God of truth.
Psalm 121:1-2
A Song of Ascents. I will lift up my eyes to the hills. Where does my help come from?

My help comes from Yahweh, who made heaven and earth.
Psalm 63:6-7
When I remember you on my bed, and think about you in the night watches.

For you have been my help. I will rejoice in the shadow of your wings.
The trust in our Father is paramount when we pray. We cannot ask without faith and hope. Otherwise, he will not hear us. We must be grateful children and never lose faith; our gratitude and faithfulness will always keep us on the right side of Christianity.
Psalm of Hope in God
Psalm 62:5-6
My soul, wait in silence for God alone, for my expectation is from him.

He alone is my rock and my salvation, my fortress. I will not be shaken.
Psalm 71:1-3
In you, Yahweh, I take refuge. Never let me be disappointed.

Deliver me in your righteousness, and rescue me. Turn your ear to me, and save me.

Be to me a rock of refuge to which I may always go. Give the command to save me, for you are my rock and my fortress.
Psalm 55:22
Cast your burden on Yahweh, and he will sustain you. He will never allow the righteous to be moved.
Psalm 34:17-19
The righteous cry, and Yahweh hears, and delivers them out of all their troubles.

Yahweh is near to those who have a broken heart, and saves those who have a crushed spirit.

Many are the afflictions of the righteous, but Yahweh delivers him out of them all.
Psalm 5:1-3
For the Chief Musician, with the flutes. A Psalm by David. Give ear to my words, Yahweh. Consider my meditation.

Listen to the voice of my cry, my King and my God; for to you do I pray.

Yahweh, in the morning you shall hear my voice. In the morning I will lay my requests before you, and will watch expectantly.
Psalm 42:5
Why are you in despair, my soul? Why are you disturbed within me? Hope in God! For I shall still praise him for the saving help of his presence.
Psalm 121:7-8
Yahweh will keep you from all evil. He will keep your soul.

Yahweh will keep your going out and your coming in, from this time forward, and forever more.
Psalm 91:1-4
He who dwells in the secret place of the Most High will rest in the shadow of the Almighty.

I will say of Yahweh, "He is my refuge and my fortress; my God, in whom I trust."

For he will deliver you from the snare of the fowler, and from the deadly pestilence.

He will cover you with his feathers. Under his wings you will take refuge. His faithfulness is your shield and rampart.
Psalm 107:6-8
Then they cried to Yahweh in their trouble, and he delivered them out of their distresses, he led them also by a straight way, that they might go to a city to live in.

Let them praise Yahweh for his loving kindness, for his wonderful deeds to the children of men!
Psalm 29:11
Yahweh will give strength to his people. Yahweh will bless his people with peace.
With these Psalms of Hope, you will feel safe and robust thanks to God's love; you will put your path from morning to night in his hand and feel protected at every step and action. Leave in the comments your biblical message to ask for his love and hope.