The psalm of gratitude helps us to show God how much faith, love, and gratitude we have for him. It is a way of approaching him to thank him for all the blessings he places in our lives.
The psalms are books of the bible that help us understand the designs of God. He is good to us. He listens to us and answers each of our prayers, it is, therefore, necessary that we are also grateful, and there is no better way to show it than praying the psalms of gratitude. He rewards the humble and loving children.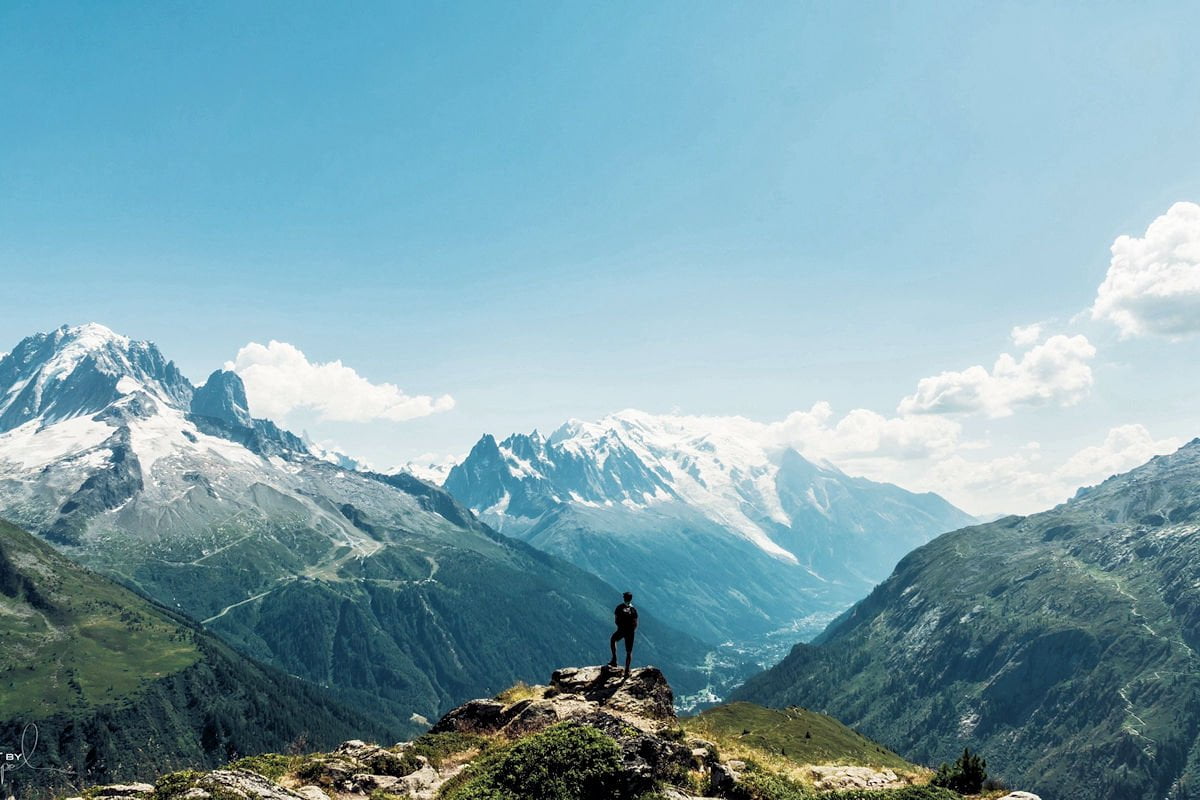 Psalm of Gratitude. Photo by @canipel. Twenty20.
Psalm of Gratitude – Psalm 138:1-2
By David. I will give you thanks with my whole heart. Before the gods, I will sing praises to you.

I will bow down toward your holy temple, and give thanks to your Name for your loving kindness and for your truth; for you have exalted your Name and your Word above all.
Get ready to pray with us these psalms to thank God for our family, work, and life, for he guides our life and steps. Let us be aware of how blessed we are; let us please God and embrace all his precepts.
Psalms of Gratitude to God
Psalm 44:8
In God we have made our boast all day long, we will give thanks to your name forever. Selah.
Psalm 107:8-9
Let them praise Yahweh for his loving kindness, for his wonderful deeds to the children of men!

For he satisfies the longing soul. He fills the hungry soul with good.
Psalm 34:1-3
By David; when he pretended to be insane before Abimelech, who drove him away, and he departed. I will bless Yahweh at all times. His praise will always be in my mouth.

My soul shall boast in Yahweh. The humble shall hear of it, and be glad.

Oh magnify Yahweh with me. Let's exalt his name together.
Psalm 111:1-3
Praise Yah!I will give thanks to Yahweh with my whole heart, in the council of the upright, and in the congregation.

Yahweh's works are great, pondered by all those who delight in them.

His work is honor and majesty. His righteousness endures forever.
Psalm 95:1-5
Oh come, let's sing to Yahweh. Let's shout aloud to the rock of our salvation!

Let's come before his presence with thanksgiving. Let's extol him with songs!

For Yahweh is a great God, a great King above all gods.

In his hand are the deep places of the earth. The heights of the mountains are also his.

The sea is his, and he made it. His hands formed the dry land.
Psalm 69:30
I will praise the name of God with a song, and will magnify him with thanksgiving.
Psalm 30:4-5
Sing praise to Yahweh, you saints of his. Give thanks to his holy name.

For his anger is but for a moment. His favor is for a lifetime. Weeping may stay for the night, but joy comes in the morning.
Psalm 147:7
Sing to Yahweh with thanksgiving. Sing praises on the harp to our God.
Psalm 107:21-22
Let them praise Yahweh for his loving kindness, for his wonderful deeds to the children of men!

Let them offer the sacrifices of thanksgiving, and declare his deeds with singing.
God is a God of love, a loving and merciful Father, so we should be thankful every day for all that he gives us and be aware that through his word, we glorify ourselves.
Psalm of Gratitude for Life
Psalm 86:12-13
I will praise you, Lord my God, with my whole heart. I will glorify your name forever more.

For your loving kindness is great toward me. You have delivered my soul from the lowest Sheol.
Psalm 50:14-15
Offer to God the sacrifice of thanksgiving. Pay your vows to the Most High.

Call on me in the day of trouble. I will deliver you, and you will honor me."
Psalm 100:4
Enter into his gates with thanksgiving, into his courts with praise. Give thanks to him, and bless his name.
Psalm 39:4-5
"Yahweh, show me my end, what is the measure of my days. Let me know how frail I am.

Behold, you have made my days hand widths. My lifetime is as nothing before you. Surely every man stands as a breath." Selah.
Psalm 92:1-2
A Psalm. A song for the Sabbath day. It is a good thing to give thanks to Yahweh, to sing praises to your name, Most High; to proclaim your loving kindness in the morning, and your faithfulness every night.
Psalm 89:1-2
A contemplation by Ethan, the Ezrahite. I will sing of the loving kindness of Yahweh forever. With my mouth, I will make known your faithfulness to all generations.

I indeed declare, "Love stands firm forever. You established the heavens. Your faithfulness is in them."
Psalm 30:1-2
A Psalm. A Song for the Dedication of the Temple. By David. I will extol you, Yahweh, for you have raised me up, and have not made my foes to rejoice over me.

Yahweh my God, I cried to you, and you have healed me.
Every second of our life, we should thank God, our hearts should rejoice in his word and be thankful for everything he gives us, from the air, and the water, to every crumb of bread we consume. He loves the thankful and hates the despot.
Psalm of Gratitude for a New Day
Psalm 28:7
Yahweh is my strength and my shield. My heart has trusted in him, and I am helped. Therefore my heart greatly rejoices. With my song I will thank him.
Psalm 7:17
I will give thanks to Yahweh according to his righteousness, and will sing praise to the name of Yahweh Most High.
Psalm 106:1-3
Praise Yahweh! Give thanks to Yahweh, for he is good, for his loving kindness endures forever.

Who can utter the mighty acts of Yahweh, or fully declare all his praise?

Blessed are those who keep justice. Blessed is one who does what is right at all times.
Psalm 107:1-3
Give thanks to Yahweh, for he is good, for his loving kindness endures forever.

Let the redeemed by Yahweh say so, whom he has redeemed from the hand of the adversary,

And gathered out of the lands, from the east and from the west, from the north and from the south.
With these psalms of gratitude, you will surrender to God's love; you will put your whole day in his hands and feel protected at every step and action. Leave in the comments your biblical message to give thanks for his mercy.