The Psalm to read at Night helps us before we go to sleep. The Bible gives us the tools we need to serve God. It helps us to pray daily and to save ourselves from sin through God's goodness.
Reading the Bible can help you have a good night's sleep, deep and free from unpleasant sensations. But especially reading the book of Psalms can help you a lot in your day-to-day life.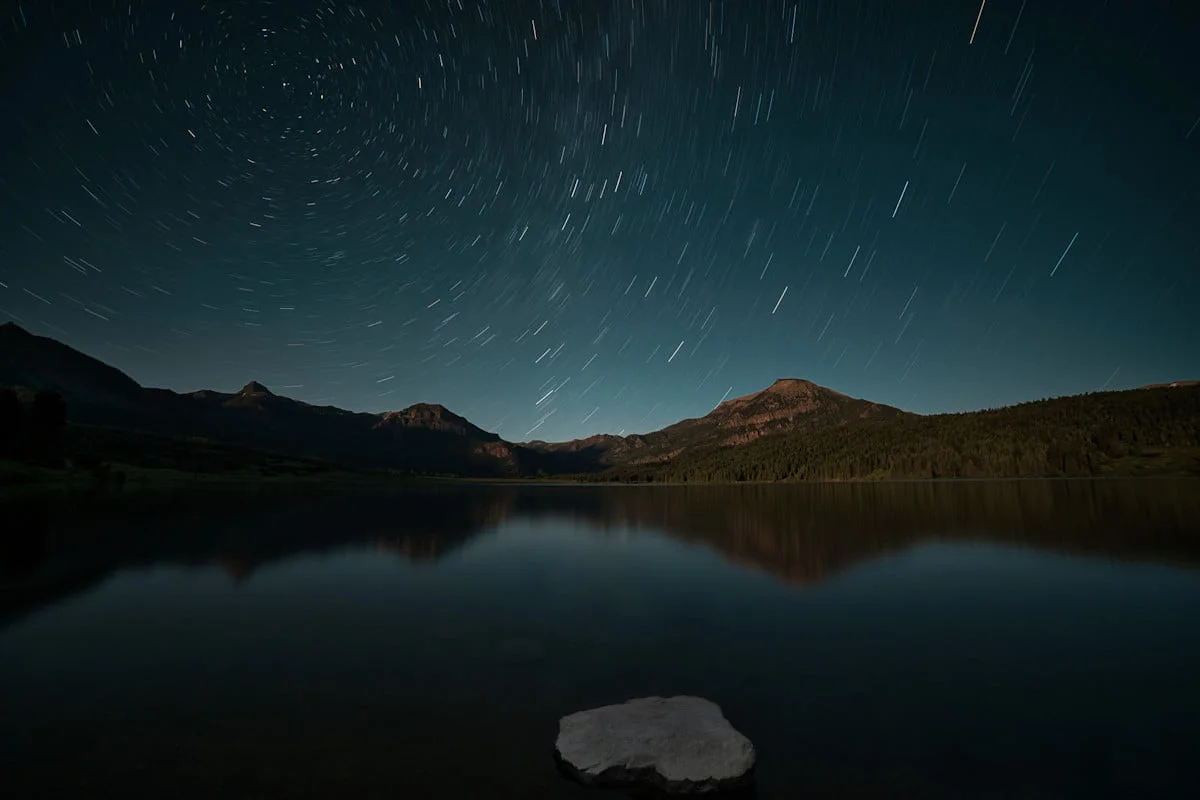 Psalm to read at Night. Photo by @holtshotsnm. Twenty20.
Psalm to read at Night – Psalm 4:8
In peace I will both lay myself down and sleep, for you, Yahweh alone, make me live in safety.
The Psalms are a book that is full of deliverance, heavenly protection, guidance, and confidence. You will have a good night's sleep if you meditate on these Psalms and pray with them. For this article, we will use it to pray before bed tonight. Are you ready to pray?
Good night Psalms
Psalm 34:4
I sought Yahweh, and he answered me, and delivered me from all my fears.
Psalm 56:3-4
When I am afraid, I will put my trust in you.

In God, I praise his word. In God, I put my trust. I will not be afraid. What can flesh do to me?
Psalm 32:7
You are my hiding place. You will preserve me from trouble. You will surround me with songs of deliverance. Selah.
Psalm 3:5
I laid myself down and slept. I awakened; for Yahweh sustains me.
Psalm 140:5-8
The proud have hidden a snare for me, they have spread the cords of a net by the path. They have set traps for me. Selah.

I said to Yahweh, "You are my God." Listen to the cry of my petitions, Yahweh.

Yahweh, the Lord, the strength of my salvation, you have covered my head in the day of battle.

Yahweh, don't grant the desires of the wicked. Don't let their evil plans succeed, or they will become proud. Selah.
Psalm 116:6-8
Yahweh preserves the simple. I was brought low, and he saved me.

Return to your rest, my soul, for Yahweh has dealt bountifully with you.

For you have delivered my soul from death, my eyes from tears, and my feet from falling.
Psalm 18:36-37
You have enlarged my steps under me, My feet have not slipped.

I will pursue my enemies, and overtake them. Neither will I turn again until they are consumed.
Reading the Bible allows us to ask the Holy Spirit to come into our lives. Regardless of the struggles, the spirit of evil can never overcome a Christian who puts his destiny in God's hands. However, it is true that many things happen while we sleep, most of which frequently recur in our dreams to warn us of impending danger. Persistent attacks of evil occur throughout the night while we sleep, especially after 12 o'clock.
Psalm 4 complete night prayer
For the Chief Musician; on stringed instruments. A Psalm by David. Answer me when I call, God of my righteousness. Give me relief from my distress. Have mercy on me, and hear my prayer.

You sons of men, how long shall my glory be turned into dishonor? Will you love vanity, and seek after falsehood? Selah.

But know that Yahweh has set apart for himself him who is godly: Yahweh will hear when I call to him.

Stand in awe, and don't sin. Search your own heart on your bed, and be still. Selah.

Offer the sacrifices of righteousness. Put your trust in Yahweh.

Many say, "Who will show us any good?" Yahweh, let the light of your face shine on us.

You have put gladness in my heart, more than when their grain and their new wine are increased.

In peace I will both lay myself down and sleep, for you, Yahweh alone, make me live in safety.
Psalm 91 Night Prayer
He who dwells in the secret place of the Most High will rest in the shadow of the Almighty.

I will say of Yahweh, "He is my refuge and my fortress; my God, in whom I trust."

For he will deliver you from the snare of the fowler, and from the deadly pestilence.

He will cover you with his feathers. Under his wings you will take refuge. His faithfulness is your shield and rampart.

You shall not be afraid of the terror by night, nor of the arrow that flies by day; nor of the pestilence that walks in darkness, nor of the destruction that wastes at noonday.

A thousand may fall at your side, and ten thousand at your right hand; but it will not come near you.

You will only look with your eyes, and see the recompense of the wicked.

Because you have made Yahweh your refuge, and the Most High your dwelling place, no evil shall happen to you, neither shall any plague come near your dwelling.

For he will put his angels in charge of you, to guard you in all your ways.

They will bear you up in their hands, so that you won't dash your foot against a stone.

You will tread on the lion and cobra. You will trample the young lion and the serpent underfoot.

"Because he has set his love on me, therefore I will deliver him. I will set him on high, because he has known my name.

He will call on me, and I will answer him. I will be with him in trouble. I will deliver him, and honor him.

I will satisfy him with long life, and show him my salvation."

There are numerous powerful scriptures that can help us get a good night's rest and ensure victory over our enemies, some of which are found in the book of Psalms.
Night Prayer Psalm 23
A Psalm by David. Yahweh is my shepherd: I shall lack nothing.

He makes me lie down in green pastures. He leads me beside still waters.

He restores my soul. He guides me in the paths of righteousness for his name's sake.

Even though I walk through the valley of the shadow of death, I will fear no evil, for you are with me. Your rod and your staff, they comfort me.

You prepare a table before me in the presence of my enemies. You anoint my head with oil. My cup runs over.

Surely goodness and loving kindness shall follow me all the days of my life, and I will dwell in Yahweh's house forever.
Psalm of the Catholic night
To you, Yahweh, I lift up my soul. My God, I have trusted in you. Don't let me be shamed.
Don't let my enemies triumph over me. Yes, no one who waits for you will be shamed.
They will be shamed who deal treacherously without cause.

Show me your ways, Yahweh. Teach me your paths.
Guide me in your truth, and teach me,
For you are the God of my salvation, I wait for you all day long.


Yahweh, remember your tender mercies and your loving kindness, for they are from old times. Don't remember the sins of my youth, nor my transgressions. Remember me according to your loving kindness, for your goodness' sake, Yahweh.

Good and upright is Yahweh, therefore he will instruct sinners in the way. He will guide the humble in justice. He will teach the humble his way.

All the paths of Yahweh are loving kindness and truth to such as keep his covenant and his testimonies. For your name's sake, Yahweh, pardon my iniquity, for it is great.

What man is he who fears Yahweh? He shall instruct him in the way that he shall choose.
His soul will dwell at ease. His offspring will inherit the land.

The friendship of Yahweh is with those who fear him. He will show them his covenant.

My eyes are ever on Yahweh, for he will pluck my feet out of the net. Turn to me, and have mercy on me, for I am desolate and afflicted.

The troubles of my heart are enlarged. Oh bring me out of my distresses.
Consider my affliction and my travail.
Forgive all my sins.

Consider my enemies, for they are many. They hate me with cruel hatred.
Oh keep my soul, and deliver me.

Let me not be disappointed, for I take refuge in you.
Let integrity and uprightness preserve me, for I wait for you.
God, redeem Israel out of all his troubles.
Psalm of protection for the night
In my distress, I cried to Yahweh. He answered me.
Deliver my soul, Yahweh, from lying lips, from a deceitful tongue.
What will be given to you, and what will be done more to you, you deceitful tongue?

Sharp arrows of the mighty, with coals of juniper. Woe is me, that I live in Meshech, that I dwell among the tents of Kedar! My soul has had her dwelling too long with him who hates peace.

I am for peace, but when I speak, they are for war.
With these psalms of the night, you will be able to fall asleep and feel protected before going to sleep. Leave in the comments your biblical message for the night.