The psalm of encouragement helps us feel God's presence, love, and mercy in the moments we need it most. In the most challenging battles, we must be closest to the word of God.
Reading the psalms brings us closer to his will and helps us understand what he seeks from each of us. The psalms of encouragement give us confidence and that breath of relief in the face of any difficulty. It is, therefore, necessary to ask with faith and fortitude.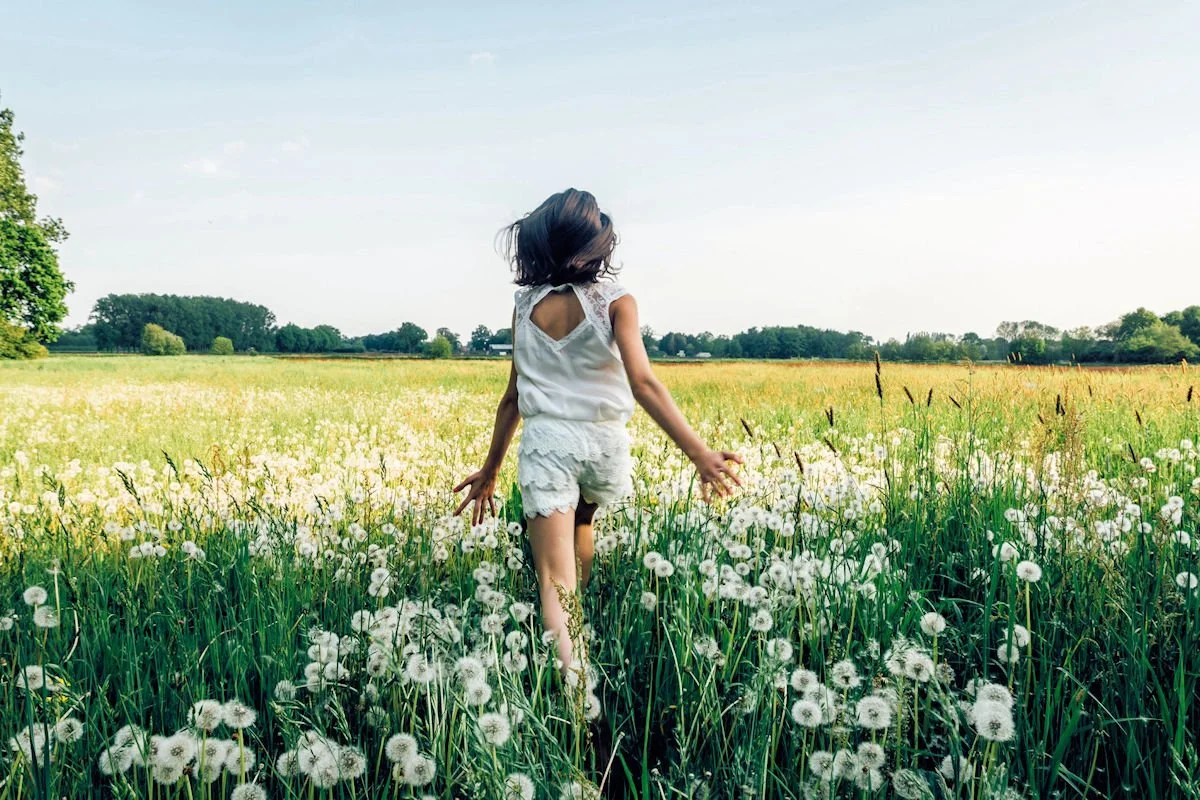 Psalm of Encouragement. Photo by @canipel. Twenty20.
Psalm of Encouragement – Psalm 145:18-19
Yahweh is near to all those who call on him, to all who call on him in truth.

He will fulfill the desire of those who fear him. He also will hear their cry, and will save them.
The Psalms are the books the Bible provides us with to approach God and his precepts. They give us relief, peace, and understanding. Let us pray with faith these psalms so that God's divine breath fills us and helps us escape any difficulty because no storm is more significant if we hold his hand. Are you ready to pray these psalms?
Psalms of Encouragement for a Sick Person
Psalm 118:16-17
The right hand of Yahweh is exalted! The right hand of Yahweh does valiantly!

I will not die, but live, and declare Yah's works.
Psalm 62:6-7
He alone is my rock and my salvation, my fortress. I will not be shaken.

With God is my salvation and my honor. The rock of my strength, and my refuge, is in God.
Psalm 16:8-11
I have set Yahweh always before me. Because he is at my right hand, I shall not be moved.

Therefore my heart is glad, and my tongue rejoices. My body shall also dwell in safety.

For you will not leave my soul in Sheol,neither will you allow your holy one to see corruption.

You will show me the path of life. In your presence is fullness of joy. In your right hand there are pleasures forever more.
Psalm 126:5-6
Those who sow in tears will reap in joy.

He who goes out weeping, carrying seed for sowing, will certainly come again with joy, carrying his sheaves.
Psalm 23:1-3
A Psalm by David. Yahweh is my shepherd: I shall lack nothing.

He makes me lie down in green pastures. He leads me beside still waters.

He restores my soul. He guides me in the paths of righteousness for his name's sake.
Psalm 91:2
I will say of Yahweh, "He is my refuge and my fortress; my God, in whom I trust."
Psalm 34:17-18
The righteous cry, and Yahweh hears, and delivers them out of all their troubles.

Yahweh is near to those who have a broken heart, and saves those who have a crushed spirit.
Psalm 119:105-108
NUN Your word is a lamp to my feet, and a light for my path.

I have sworn, and have confirmed it, that I will obey your righteous ordinances.

I am afflicted very much. Revive me, Yahweh, according to your word.

Accept, I beg you, the willing offerings of my mouth. Yahweh, teach me your ordinances.
Praying every day is essential, but in those moments of tremendous anguish, we cannot forget that God is always with us and hears our every prayer. Pray these psalms of encouragement to ask for individual health or the health of loved ones. Humility is a characteristic that God values very much. Ask without fear and with faith.
Psalm of Encouragement and Cheerfulness
Psalm 9:9-10
Yahweh will also be a high tower for the oppressed; a high tower in times of trouble.

Those who know your name will put their trust in you, for you, Yahweh, have not forsaken those who seek you.
Psalm 121:7-8
Yahweh will keep you from all evil. He will keep your soul.

Yahweh will keep your going out and your coming in, from this time forward, and forever more.
Psalm 121:1-2
A Song of Ascents. I will lift up my eyes to the hills. Where does my help come from?

My help comes from Yahweh, who made heaven and earth.
Psalm 27:3-4
Though an army should encamp against me, my heart shall not fear. Though war should rise against me, even then I will be confident.

One thing I have asked of Yahweh, that I will seek after: that I may dwell in Yahweh's house all the days of my life, to see Yahweh's beauty, and to inquire in his temple.
Psalm 23:1-3
A Psalm by David. Yahweh is my shepherd: I shall lack nothing.

He makes me lie down in green pastures. He leads me beside still waters.

He restores my soul. He guides me in the paths of righteousness for his name's sake.
Psalm 100:3-5
Know that Yahweh, he is God. It is he who has made us, and we are his. We are his people, and the sheep of his pasture.

Enter into his gates with thanksgiving, into his courts with praise. Give thanks to him, and bless his name.

For Yahweh is good. His loving kindness endures forever, his faithfulness to all generations.
Psalm 16:7
I will bless Yahweh, who has given me counsel. Yes, my heart instructs me in the night seasons.
Psalm 19:7
Yahweh's law is perfect, restoring the soul. Yahweh's testimony is sure, making wise the simple.
Psalm 1:1-2
Blessed is the man who doesn't walk in the counsel of the wicked, nor stand on the path of sinners, nor sit in the seat of scoffers; but his delight is in Yahweh's law. On his law he meditates day and night.
Psalm 34:8-9
Oh taste and see that Yahweh is good. Blessed is the man who takes refuge in him.

Oh fear Yahweh, you his saints, for there is no lack with those who fear him.
Let us remember that encouragement is part of our feelings. Let us trust in the power of God's word. With the psalms of encouragement and encouragement, we will have the certainty that we have left everything in God's hands, and soon we will have an answer and a solution.
Psalm of Encouragement and Strength
Psalm 46:1-2
For the Chief Musician. By the sons of Korah. According to Alamoth. God is our refuge and strength, a very present help in trouble.

Therefore we won't be afraid, though the earth changes, though the mountains are shaken into the heart of the seas.
Psalm 118:14
Yah is my strength and song. He has become my salvation.
Psalm 10:17
Yahweh, you have heard the desire of the humble. You will prepare their heart. You will cause your ear to hear.
Psalm 27:10-11
When my father and my mother forsake me, then Yahweh will take me up.

Teach me your way, Yahweh. Lead me in a straight path, because of my enemies.
Psalm 9:1-4
For the Chief Musician. Set to "The Death of the Son." A Psalm by David. I will give thanks to Yahweh with my whole heart. I will tell of all your marvelous works.

I will be glad and rejoice in you. I will sing praise to your name, O Most High.

When my enemies turn back, they stumble and perish in your presence.

For you have maintained my just cause. You sit on the throne judging righteously.
Psalm 37:3-4
Trust in Yahweh, and do good. Dwell in the land, and enjoy safe pasture.

Also delight yourself in Yahweh, and he will give you the desires of your heart.
Psalm 51:10-11
Create in me a clean heart, O God. Renew a right spirit within me.

Don't throw me from your presence, and don't take your holy Spirit from me.
Psalm 111:10
The fear of Yahweh is the beginning of wisdom. All those who do his work have a good understanding. His praise endures forever!
Psalm 119:28-29
My soul is weary with sorrow: strengthen me according to your word.

Keep me from the way of deceit. Grant me your law graciously!
Psalm 139:1-4
For the Chief Musician. A Psalm by David. Yahweh, you have searched me, and you know me.

You know my sitting down and my rising up. You perceive my thoughts from afar.

You search out my path and my lying down, and are acquainted with all my ways.

For there is not a word on my tongue, but, behold, Yahweh, you know it altogether.
With these Psalms of Encouragement, you will surrender to God's love, place your path from morning to night in his hands, and feel protected at every step and action. Leave in the comments your biblical message to ask for his love and mercy.