The Psalm for Marriage is a source of faith, hope, and union for our marriage. We know that sometimes life puts us in complex trials, but holding hands and the word of God, any crisis or problem is better handled.
God asks us to be humble, united, and grateful when solving marriage problems because he commanded us to be united even in agonizing and stormy moments.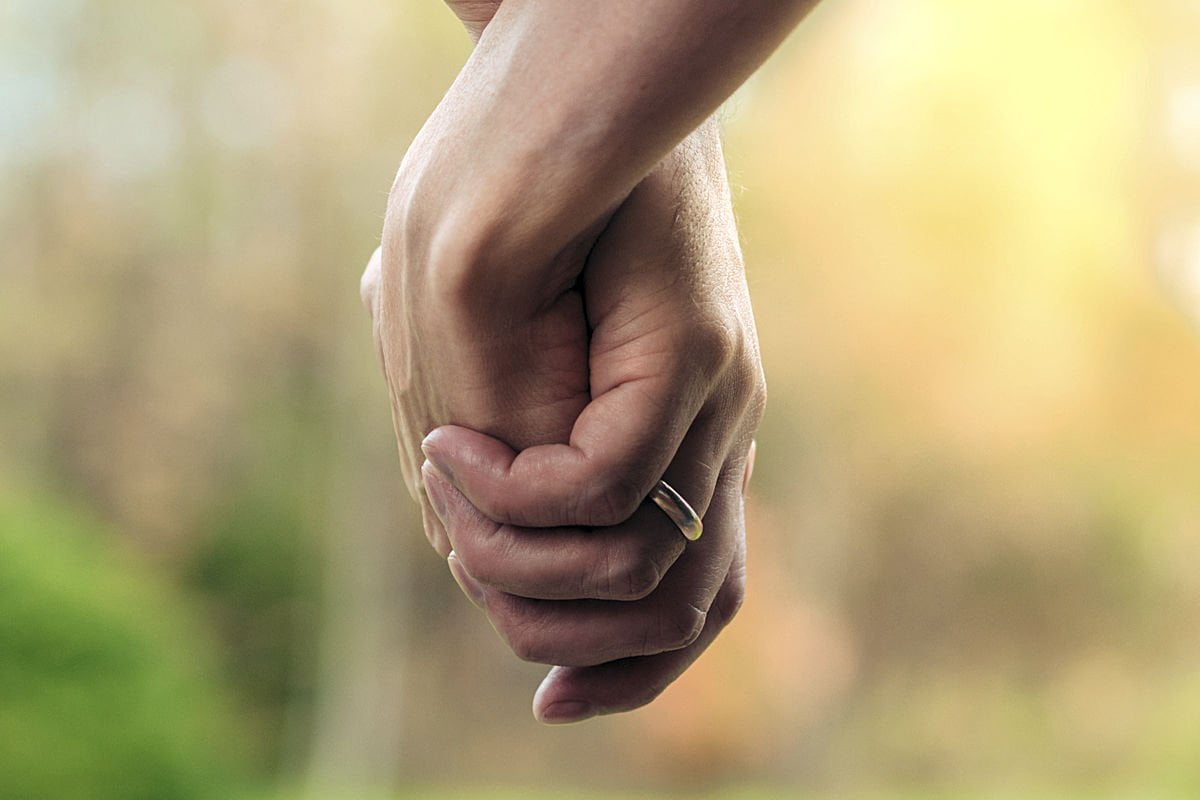 Psalm for marriage. Photo by Natabuena. Envato.
Psalm for Marriage – Psalm 103:13-14
Like a father has compassion on his children, so Yahweh has compassion on those who fear him.

For he knows how we are made. He remembers that we are dust.
The Psalms are a book full of restoration, deliverance, heavenly protection, guidance, and victory. You will rejoice with God's encouragement and mercy if you meditate on these Psalms for marriage and pray with your husband or wife. In this article, we will use it to strengthen and connect the union every day. Are you ready to pray?
Psalm for Marriage in Crisis
Psalm 138:7
Though I walk in the middle of trouble, you will revive me. You will stretch out your hand against the wrath of my enemies. Your right hand will save me.
Psalm 77:15
You have redeemed your people with your arm, the sons of Jacob and Joseph. Selah.
Psalm 107:10-11
Some sat in darkness and in the shadow of death, being bound in affliction and iron, because they rebelled against the words of God,and condemned the counsel of the Most High.
Psalm 103: 17-18
But Yahweh's loving kindness is from everlasting to everlasting with those who fear him, his righteousness to children's children; to those who keep his covenant, to those who remember to obey his precepts.
Psalm 85:10-11
Mercy and truth meet together. Righteousness and peace have kissed each other.

Truth springs out of the earth. Righteousness has looked down from heaven.
Psalm 3:2-3
Many there are who say of my soul, "There is no help for him in God." Selah.

But you, Yahweh, are a shield around me, my glory, and the one who lifts up my head.
Psalm 37:4
Also delight yourself in Yahweh, and he will give you the desires of your heart.
Psalm 23:3
He restores my soul. He guides me in the paths of righteousness for his name's sake.
Psalm 107:20
He sends his word, and heals them, and delivers them from their graves.
Psalm 25:21
Let integrity and uprightness preserve me, for I wait for you.
Let us remember that Christians are fortunate that God has not left his word and how to follow it through the biblical texts. Marriage is a time of love, but also patience and understanding. These psalms will help us follow God's precepts and always look for a solution.
Psalm for Marriage Restoration
Psalm 33:22
Let your loving kindness be on us, Yahweh, since we have hoped in you.
Psalm 37:3
Trust in Yahweh, and do good. Dwell in the land, and enjoy safe pasture.
Psalm 1:1-3
Blessed is the man who doesn't walk in the counsel of the wicked, nor stand on the path of sinners, nor sit in the seat of scoffers; but his delight is in Yahweh's law. On his law he meditates day and night.

He will be like a tree planted by the streams of water, that produces its fruit in its season, whose leaf also does not wither. Whatever he does shall prosper.
Psalm 143:8
Cause me to hear your loving kindness in the morning, for I trust in you. Cause me to know the way in which I should walk, for I lift up my soul to you.
Psalm 51:10-11
Create in me a clean heart, O God. Renew a right spirit within me.

Don't throw me from your presence, and don't take your holy Spirit from me.
Psalm 112:7-8
He will not be afraid of evil news. His heart is steadfast, trusting in Yahweh.

His heart is established. He will not be afraid in the end when he sees his adversaries.
Psalm 23:6
Surely goodness and loving kindness shall follow me all the days of my life, and I will dwell in Yahweh's house forever.
Psalm 85:6
Won't you revive us again, that your people may rejoice in you?
Psalm 63:8-9
My soul stays close to you. Your right hand holds me up.

But those who seek my soul, to destroy it, shall go into the lower parts of the earth.
Psalm 16:1-2
A Poem by David. Preserve me, God, for in you do I take refuge.

My soul, you have said to Yahweh, "You are my Lord. Apart from you I have no good thing."
In marriage, not everything is easy. Sometimes, we must forgive each other and restore what was damaged, which can only be achieved through prayer. Let us ask God firmly to heal the wounds and continue to gain faith and love in our marriage.
Psalm for the Union of Marriage
Psalm 69:29-30
But I am in pain and distress. Let your salvation, God, protect me.

I will praise the name of God with a song, and will magnify him with thanksgiving.
Psalm 121:2-3
My help comes from Yahweh, who made heaven and earth.

He will not allow your foot to be moved. He who keeps you will not slumber.
Psalm 25:15
My eyes are ever on Yahweh, for he will pluck my feet out of the net.
Psalm 27:4
One thing I have asked of Yahweh, that I will seek after: that I may dwell in Yahweh's house all the days of my life, to see Yahweh's beauty, and to inquire in his temple.
Psalm 28:7
Yahweh is my strength and my shield. My heart has trusted in him, and I am helped. Therefore my heart greatly rejoices. With my song I will thank him.
Psalm 46:10
"Be still, and know that I am God. I will be exalted among the nations. I will be exalted in the earth."
Psalm 119:105-106
NUN Your word is a lamp to my feet, and a light for my path.

I have sworn, and have confirmed it, that I will obey your righteous ordinances.
Psalm 107:8-9
Let them praise Yahweh for his loving kindness, for his wonderful deeds to the children of men!

For he satisfies the longing soul. He fills the hungry soul with good.
Psalm 59:9
Oh, my Strength, I watch for you, for God is my high tower.
Psalm 119:23-24
Though princes sit and slander me, your servant will meditate on your statutes.

Indeed your statutes are my delight, and my counselors.
With these psalms for marriage that will help you so that God can intercede in the marital crisis you are going through, remember that marriage is a bond of strength and love that only God can keep together, pray these psalms every morning and evening. Leave in the comments your biblical message to ask God for his hand in the union of your marriage.