The psalm of protection helps us to go to peace in life, as we feel the protective mantle of our father in every step we take. The Bible gives us the tools we need to serve and ask God. Asking for his protection and that of our loved ones is easy, and we only need to ask with faith and leave in his hands every move we make.
Let us remember that prayer is our security and protection. Reading the Bible can help you rest and live in tranquility because if we hold his hand, we have nothing to fear.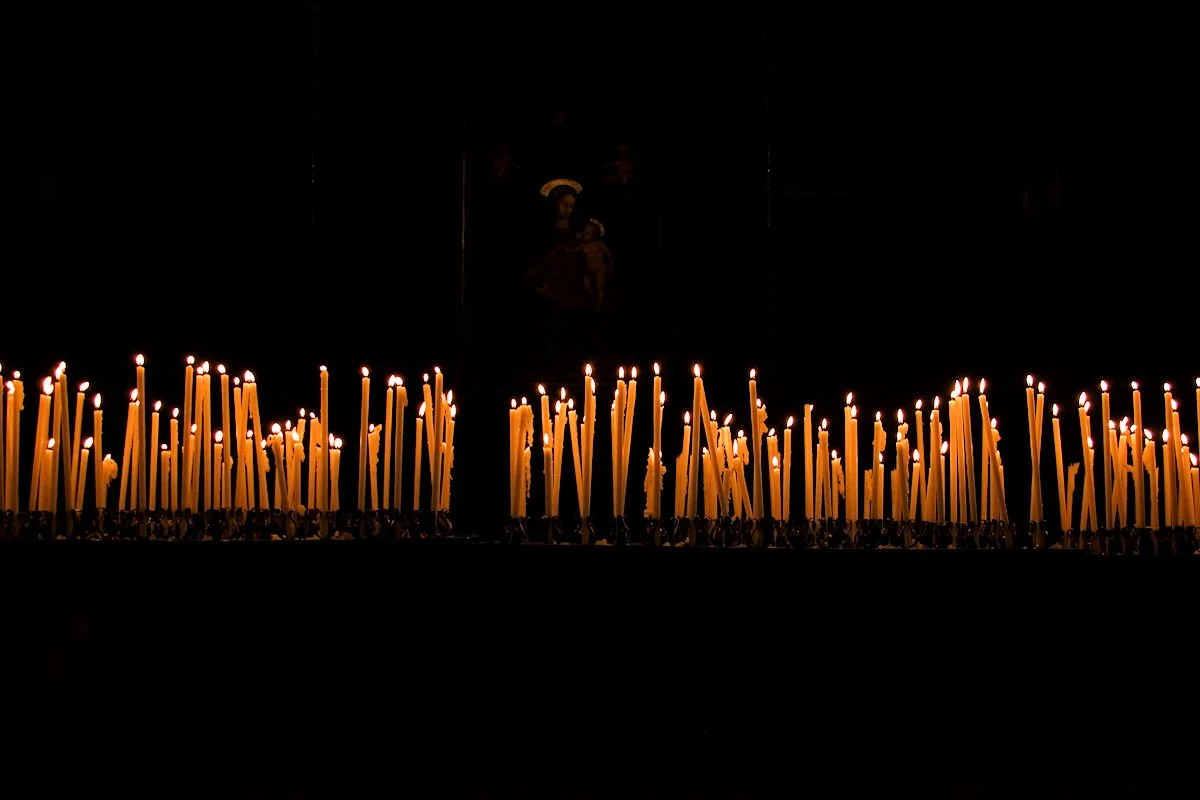 Psalm of Protection. Photo by @Lisa. Twenty20.
Psalm of Protection – Psalm 91: 14-16
"Because he has set his love on me, therefore I will deliver him. I will set him on high, because he has known my name.

He will call on me, and I will answer him. I will be with him in trouble. I will deliver him, and honor him.

I will satisfy him with long life, and show him my salvation."
The Psalms are books full of divine protection, love, and guidance. You will rejoice in God's safety if you meditate on these Psalms of protection and love. Pray these Psalms whenever you feel insecure and want the Lord's protective arm in your path. Are you ready to pray? 
Psalms of Daily Protection
Psalm 121:5-8
Yahweh is your keeper. Yahweh is your shade on your right hand.

The sun will not harm you by day, nor the moon by night.

Yahweh will keep you from all evil. He will keep your soul.

Yahweh will keep your going out and your coming in, from this time forward, and forever more.
Psalm 138:3
In the day that I called, you answered me. You encouraged me with strength in my soul.
Psalm 46:1-2
For the Chief Musician. By the sons of Korah. According to Alamoth. God is our refuge and strength, a very present help in trouble.

Therefore we won't be afraid, though the earth changes, though the mountains are shaken into the heart of the seas.
Psalm 27:5-6
For in the day of trouble, he will keep me secretly in his pavilion. In the secret place of his tabernacle, he will hide me. He will lift me up on a rock.

Now my head will be lifted up above my enemies around me; I will offer sacrifices of joy in his tent. I will sing, yes, I will sing praises to Yahweh.
Psalm 18:2-3
Yahweh is my rock, my fortress, and my deliverer; my God, my rock, in whom I take refuge; my shield, and the horn of my salvation, my high tower.

I call on Yahweh, who is worthy to be praised; and I am saved from my enemies.
Psalm 91:1-4
He who dwells in the secret place of the Most High will rest in the shadow of the Almighty.

I will say of Yahweh, "He is my refuge and my fortress; my God, in whom I trust."

For he will deliver you from the snare of the fowler, and from the deadly pestilence.

He will cover you with his feathers. Under his wings you will take refuge. His faithfulness is your shield and rampart.
As Christians, we know that prayer is our best weapon to protect ourselves. There is nothing more substantial and that praises God than to see us read his word through the bible; that is why we are filled with joy when we recite the psalms that protect us daily. Everyday life is sometimes a danger, but if we put God's scriptures first, we will be rewarded with his forgiveness and protection.
Psalm of protection against the enemy
Psalm 82:5
They don't know, neither do they understand. They walk back and forth in darkness. All the foundations of the earth are shaken.
Psalm 138:7
Though I walk in the middle of trouble, you will revive me. You will stretch out your hand against the wrath of my enemies. Your right hand will save me.
Psalm 91:5
You shall not be afraid of the terror by night, nor of the arrow that flies by day.
Psalm 116:8-9
For you have delivered my soul from death, my eyes from tears, and my feet from falling.

I will walk before Yahweh in the land of the living.
Psalm 18:16-18
He sent from on high. He took me. He drew me out of many waters.

He delivered me from my strong enemy, from those who hated me; for they were too mighty for me.

They came on me in the day of my calamity, but Yahweh was my support.
Psalm 31-1-5
For the Chief Musician. A Psalm by David. In you, Yahweh, I take refuge. Let me never be disappointed. Deliver me in your righteousness.

Bow down your ear to me. Deliver me speedily. Be to me a strong rock, a house of defense to save me.

For you are my rock and my fortress, therefore for your name's sake lead me and guide me.

Pluck me out of the net that they have laid secretly for me, for you are my stronghold.

Into your hand I commend my spirit. You redeem me, Yahweh, God of truth.
Psalm 91-8-10
You will only look with your eyes, and see the recompense of the wicked.

Because you have made Yahweh your refuge, and the Most High your dwelling place, no evil shall happen to you, neither shall any plague come near your dwelling.
The enemy and evil often follow us wherever we go. We must be aware of the existence of such evil, but we must also recognize the power of God through his word, the protection of the Father, the Son, and the Holy Spirit, is our only jurisdiction.
Psalm of God's Protection
Psalm 116:5-6
Yahweh is Gracious and righteous. Yes, our God is merciful.

Yahweh preserves the simple. I was brought low, and he saved me.
Psalm 55:16-17
As for me, I will call on God. Yahweh will save me.

Evening, morning, and at noon, I will cry out in distress. He will hear my voice.
Psalm 121:1-4
A Song of Ascents. I will lift up my eyes to the hills. Where does my help come from?

My help comes from Yahweh, who made heaven and earth.

He will not allow your foot to be moved. He who keeps you will not slumber.

Behold, he who keeps Israel will neither slumber nor sleep.
Psalm 34:18
Yahweh is near to those who have a broken heart, and saves those who have a crushed spirit.
Psalm 28:6-8
Blessed be Yahweh, because he has heard the voice of my petitions.

Yahweh is my strength and my shield. My heart has trusted in him, and I am helped. Therefore my heart greatly rejoices. With my song I will thank him.

Yahweh is their strength. He is a stronghold of salvation to his anointed.
With these psalms of protection, you can feel protected wherever you go. Leave in the comments your biblical message for protection.