The psalm in the morning helps us to ask God properly to have a prosperous and blessed day. It helps us to find the right words, be humble before God, and be heard.
Reading the Bible can help you start each morning on the right foot, to ask for your loved ones, work, and health. Remember that prayer is our amulet of protection in every awakening, so pray these morning psalms to start the day blessed and guided by God.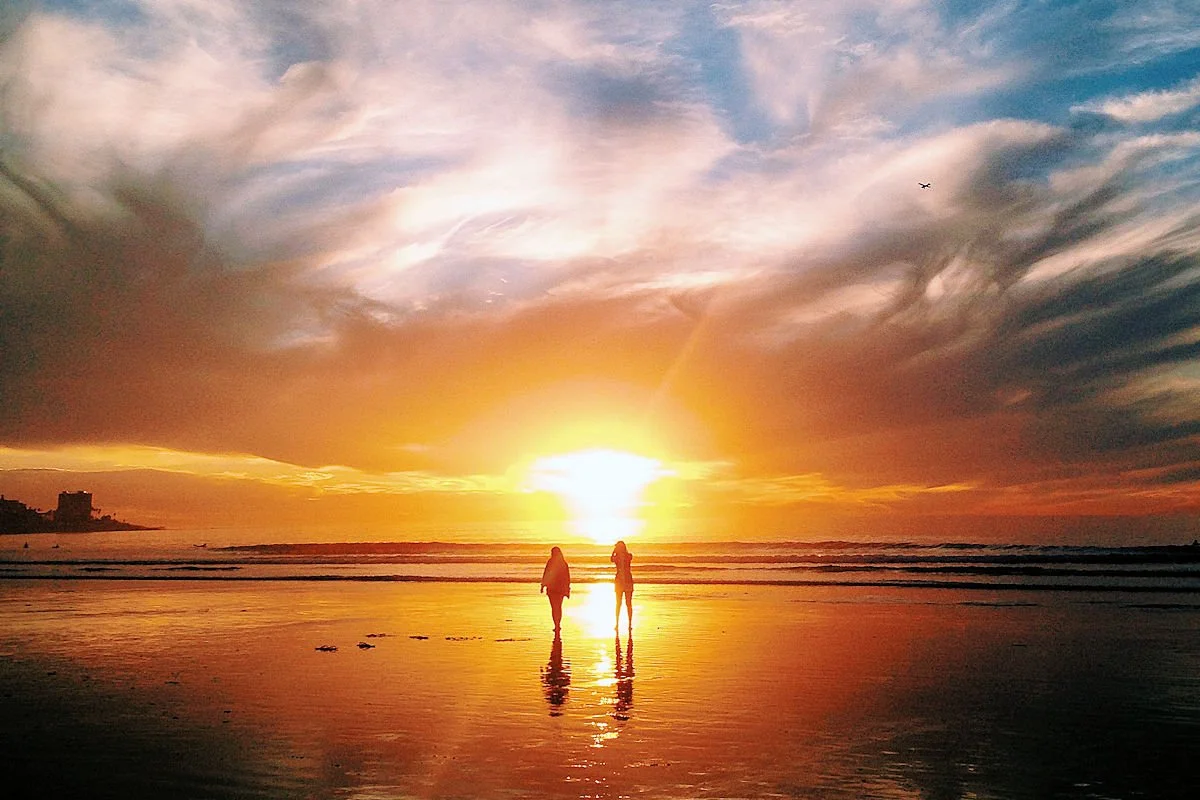 Psalm in the morning. Photo by @izherealw. Twenty20.
Psalm in the Morning – Psalm 5:3-4
Yahweh, in the morning you shall hear my voice. In the morning I will lay my requests before you, and will watch expectantly.

For you are not a God who has pleasure in wickedness. Evil can't live with you.
The Psalms are books of blessing, deliverance, and hope, so pray to them every morning to ask God to show you the way. The peace each prayer will give you will free you from the pressure and problems of the world. Pray with us these psalms to wake up with joy and tranquility.
Good Morning Psalms
Psalm 5:9
For there is no faithfulness in their mouth. Their heart is destruction. Their throat is an open tomb. They flatter with their tongue.
Psalm 97:11-12
Light is sown for the righteous, and gladness for the upright in heart.

Be glad in Yahweh, you righteous people! Give thanks to his holy Name.
Psalm 145:1-3
A praise psalm by David. I will exalt you, my God, the King. I will praise your name forever and ever.

Every day I will praise you. I will extol your name forever and ever.

Great is Yahweh, and greatly to be praised! His greatness is unsearchable.
Psalm 143:8
Cause me to hear your loving kindness in the morning, for I trust in you. Cause me to know the way in which I should walk, for I lift up my soul to you.
Psalm 30:4-5
Sing praise to Yahweh, you saints of his. Give thanks to his holy name.

For his anger is but for a moment. His favor is for a lifetime. Weeping may stay for the night, but joy comes in the morning.
Psalm 59:16
But I will sing of your strength. Yes, I will sing aloud of your loving kindness in the morning. For you have been my high tower, a refuge in the day of my distress.
Psalm 25:4
Show me your ways, Yahweh. Teach me your paths.
Reading the Bible allows us to ask the Holy Spirit to come into our lives. Regardless of the struggles, the spirit of evil can never overcome a Christian who puts his destiny in God's hands. However, many things happen in the day, so we must place every step we take in His hands. We are beginning with the morning prayers and psalms. Bless your family and your environment with his word.
Psalm to Start the Day
Psalm 91:1-3
He who dwells in the secret place of the Most High will rest in the shadow of the Almighty.

I will say of Yahweh, "He is my refuge and my fortress; my God, in whom I trust."

For he will deliver you from the snare of the fowler, and from the deadly pestilence.
Psalm 97:1-4
Yahweh reigns! Let the earth rejoice! Let the multitude of islands be glad!

Clouds and darkness are around him. Righteousness and justice are the foundation of his throne.

A fire goes before him, and burns up his adversaries on every side.

His lightning lights up the world. The earth sees, and trembles.
Psalm 5:1-2
For the Chief Musician, with the flutes. A Psalm by David. Give ear to my words, Yahweh. Consider my meditation.

Listen to the voice of my cry, my King and my God; for to you do I pray.
Psalm 88:1-2
A Song. A Psalm by the sons of Korah. For the Chief Musician. To the tune of "The Suffering of Affliction." A contemplation by Heman, the Ezrahite. Yahweh, the God of my salvation, I have cried day and night before you.

Let my prayer enter into your presence. Turn your ear to my cry.
Psalm 32:7
You are my hiding place. You will preserve me from trouble. You will surround me with songs of deliverance. Selah.
There is nothing more powerful to start the day than prayer. When you get out of bed, you should first thank God for another day of life, be humble and aware of his eternal goodness, and pray some psalms of protection and grace every morning.
Psalm for the Morning to Give Thanks to God
Psalm 107:8-9
Let them praise Yahweh for his loving kindness, for his wonderful deeds to the children of men!

For he satisfies the longing soul. He fills the hungry soul with good.
Psalm 43:3-4
Oh, send out your light and your truth. Let them lead me. Let them bring me to your holy hill, To your tents.

Then I will go to the altar of God, to God, my exceeding joy. I will praise you on the harp, God, my God.
Psalm 5:12
For you will bless the righteous. Yahweh, you will surround him with favor as with a shield.
Psalm 145:8-10
Yahweh is gracious, merciful, slow to anger, and of great loving kindness.

Yahweh is good to all. His tender mercies are over all his works.

All your works will give thanks to you, Yahweh. Your saints will extol you.
With these psalm in the morning, you will put your whole day in God's hands and feel protected in every step and action. Leave in the comments your biblical message for the morning.