The Psalm of Healing helps us to ask God appropriately in times of distress for personal healing and healing for ourselves or a loved one. It helps us to find the right words, to be humble before God, and to be heard in such an essential prayer as health.
The psalms help us to connect directly with God. We can ask for God's compassion and the miracle of physical, emotional, and spiritual health because we know that only he can extend his blessed hand to heal us.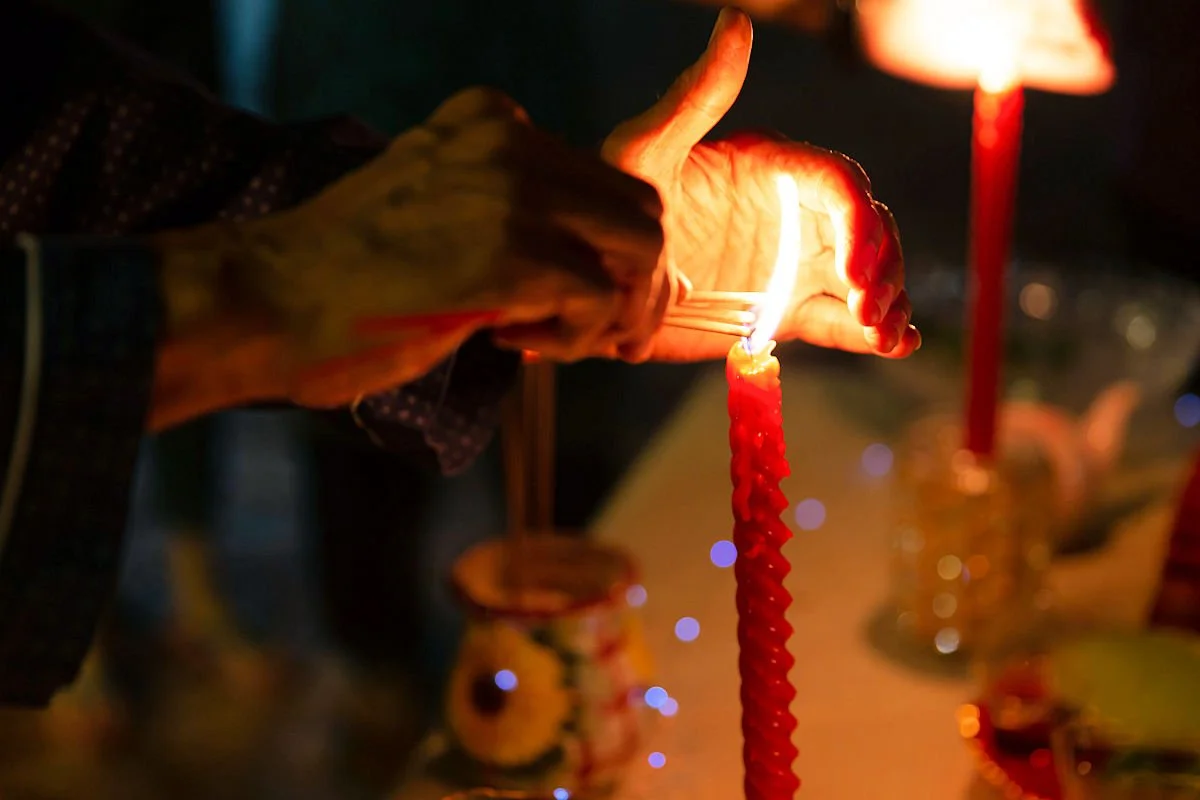 Psalm of Healing. Photo by @lucky_ch. Twenty20.
Psalm of Healing – Psalm 31: 9,14-15
Have mercy on me, Yahweh, for I am in distress. My eye, my soul, and my body waste away with grief.

But I trust in you, Yahweh. I said, "You are my God."

My times are in your hand. Deliver me from the hand of my enemies, and from those who persecute me.
The Psalms are a book full of deliverance, divine protection, healing, and victory. Remember to ask with great faith and certainty that God will hear your prayer and help you in your request. Read these psalms of healing and wait for God to answer. Are you ready to pray with us?
Psalms of Inner Healing
Psalm 16:1-2
A Poem by David. Preserve me, God, for in you do I take refuge.

My soul, you have said to Yahweh, "You are my Lord. Apart from you I have no good thing."
Psalm 73:26
My flesh and my heart fails, but God is the strength of my heart and my portion forever.
Psalm 109:30-31
I will give great thanks to Yahweh with my mouth. Yes, I will praise him among the multitude.

For he will stand at the right hand of the needy, to save him from those who judge his soul.
Psalm 23:1-4
A Psalm by David. Yahweh is my shepherd: I shall lack nothing.

He makes me lie down in green pastures. He leads me beside still waters.

He restores my soul. He guides me in the paths of righteousness for his name's sake.

Even though I walk through the valley of the shadow of death, I will fear no evil, for you are with me. Your rod and your staff, they comfort me.
Psalm 147:3
He heals the broken in heart, and binds up their wounds.
Psalm 30:2
Yahweh my God, I cried to you, and you have healed me.
Psalm 25:17
The troubles of my heart are enlarged. Oh bring me out of my distresses.
Psalm 143:8
Cause me to hear your loving kindness in the morning, for I trust in you. Cause me to know the way in which I should walk, for I lift up my soul to you.
We know that healing the spirit is an essential part of every Christian. We can help ourselves with these psalms to heal our inner self, our soul and heart will be clean of impurities, and we will be free and worthy of God's forgiveness and love.
Psalm of Healing of the Sick
Psalm 34:19-20
Many are the afflictions of the righteous, but Yahweh delivers him out of them all.

He protects all of his bones. Not one of them is broken.
Psalm 107:20-22
He sends his word, and heals them, and delivers them from their graves.

Let them praise Yahweh for his loving kindness, for his wonderful deeds to the children of men!

Let them offer the sacrifices of thanksgiving, and declare his deeds with singing.
Psalm 27:13-14
I am still confident of this: I will see the goodness of Yahweh in the land of the living.

Wait for Yahweh. Be strong, and let your heart take courage. Yes, wait for Yahweh.
Psalm 41:8-12
"An evil disease", they say, "has afflicted him. Now that he lies he shall rise up no more."

Yes, my own familiar friend, in whom I trusted, who ate bread with me, has lifted up his heel against me.

But you, Yahweh, have mercy on me, and raise me up, that I may repay them.

By this I know that you delight in me, because my enemy doesn't triumph over me.

As for me, you uphold me in my integrity, and set me in your presence forever.
Psalm 143:11
Revive me, Yahweh, for your name's sake. In your righteousness, bring my soul out of trouble.
Psalm 103:2-4
Praise Yahweh, my soul, and don't forget all his benefits; who forgives all your sins; who heals all your diseases; who redeems your life from destruction; who crowns you with loving kindness and tender mercies.
Psalm 30:10-12
Hear, Yahweh, and have mercy on me. Yahweh, be my helper."

You have turned my mourning into dancing for me. You have removed my sackcloth, and clothed me with gladness,

To the end that my heart may sing praise to you, and not be silent. Yahweh my God, I will give thanks to you forever!
In times of great distress, in the face of sickness, we must kneel before our Heavenly Father. Our supplication will be answered fast if we are strong, courageous, and humble to ask for his power in healing our loved ones and our healing.
Psalm of Healing and Protection
Psalm 6:2-3
Have mercy on me, Yahweh, for I am faint. Yahweh, heal me, for my bones are troubled.

My soul is also in great anguish. But you, Yahweh—how long?
Psalm 31:7-8
I will be glad and rejoice in your loving kindness, for you have seen my affliction. You have known my soul in adversities.

You have not shut me up into the hand of the enemy. You have set my feet in a large place.
Psalm 61:1-4
For the Chief Musician. For a stringed instrument. By David. Hear my cry, God. Listen to my prayer.

From the end of the earth, I will call to you, when my heart is overwhelmed. Lead me to the rock that is higher than I.

For you have been a refuge for me, a strong tower from the enemy.

I will dwell in your tent forever. I will take refuge in the shelter of your wings. Selah.
Psalm 41:1-3
For the Chief Musician. A Psalm by David. Blessed is he who considers the poor. Yahweh will deliver him in the day of evil.

Yahweh will preserve him, and keep him alive. He shall be blessed on the earth, and he will not surrender him to the will of his enemies.

Yahweh will sustain him on his sickbed, and restore him from his bed of illness.
Psalm 91:4
He will cover you with his feathers. Under his wings you will take refuge. His faithfulness is your shield and rampart.
Psalm 94:18-19
With these psalms of healing, you can feel protected wherever you go. Leave in the comments your biblical message for healing.
With these Psalms of Healing, you can feel protected wherever you go. Leave your biblical message for healing in the comments.